UAE Mortgages
Investing in property in the UAE is a great option for expats. Holborn helps expats by providing the best UAE mortgage options
Get started
Purchasing a home in another country presents unique challenges. It's considerably easier to get a mortgage in the UAE if you have the help of an expert. The UAE property system has numerous quirks, but we've mastered them all over the course of the last 15 years. Holborn's advisers are dedicated to helping clients from start to finish. We double-check every material before it is sent out, and if necessary, we can represent you in person at important meetings.
Finding a lender is one of the most difficult challenges a British expat living in the UAE will face when trying to get a UAE mortgage. Sometimes banks view expats as a risk. In some cases they will reject a mortgage application entirely. Those who might accept the application frequently raise their rates, increasing the total mortgage repayment significantly.
Buying property in the UAE is a serious financial commitment but is also an attractive option that could generate profit for your investments in the future. Fortunately, Holborn Assets are specialists when it comes to UAE mortgages for expats.
Can expats buy property in the UAE?
Yes, expats can buy property in the United Arab Emirates. Many expats are interested in purchasing real estate in the United Arab Emirates (UAE), either for the purpose of renting out the property or as an investment opportunity. The UAE visa system went through an overhaul in 2022, which means it's now easier than ever to move to the United Arab Emirates and get a mortgage.
The property market in the UAE is a very attractive option for investors as it has a lot to offer in terms of returns on those investments. The following are the several forms of property ownership that are available to expats living in the UAE and will help shape the type of UAE mortgage required.
If you're a UK resident looking to make the move to the United Arab Emirates, be sure to check out our Moving to the UAE from the UK guide.
Types of property ownership in the UAE
Freehold: The most attractive form of property rights for expats is freehold, which permits the owner to enjoy and possess the land or property indefinitely. For foreign investors, each emirate has designated certain areas as freehold properties, allowing them to invest there and apply for a UAE mortgage.
Usufruct: According to the Civil Code's Article 1333, the usufructuary is entitled to use and exploit another's property as long as it remains in its original state. In this case, a landlord can engage in a lease agreement with a tenant that allows the tenant to use the property as long as the property remains in its original state, subject to fair wear and tear, and that the renter is responsible for maintaining the property.
Musataha: A musataha contract gives the property owner the right to use, construct, or alter the property for the duration of the contract. This basically grants the landowner the right to erect a construction or plant crops on another's property (unlike in a usufruct). Thus, musataha is akin to usufruct, but it also offers the musataha holder an additional right of development. A musataha can serve for a maximum of 50 years.
Lease Holding: Short-term and long-term leasing alternatives are available in the United Arab Emirates. The maximum term for long-term leasing is 99 years, and the lease agreement is recorded in the Real Property Register. There is a ten-year duration limit on short-term lease agreements.
Where can expats buy property in Dubai?
In 2002 the Government of Dubai passed laws that allowed foreigners to own property and get a mortgage in Dubai. This saw high demand for properties from UAE expats. Foreign ownership of freehold real estate in Dubai is permissible only in specified government-designated areas. A freehold property is one in which no one other than the owner has any claim to the land.
Foreigners are permitted to own property in selected regions of Dubai, known as freehold areas. Investors, on the other hand, will find that the emirate's freehold regions are among the most sought after.
The land plots that are considered to be freehold properties are outlined in Article 3 of Regulation No. 3 of 2006 – 'Concerning the Determination of Areas for Ownership of Real Property by Non-Nationals in the Emirate of Dubai'. The Dubai Land Department in the emirate is the one responsible for issuing the title deeds. In Dubai, there is no minimum or maximum age requirement to purchase real estate and get a mortgage in Dubai.
The property market in Dubai has also attracted considerable attention from international investors. These investors seek high returns and high-income properties, thus have been drawn to Dubai's real estate market and can be composed of residential properties as well as commercial properties. These homes or properties can be located in prestigious sites such as Dubai Marina and Jumeirah Lake Towers, in addition to a number of other famous locations, such as the Burj Khalifa.
If you're looking to move to Dubai, be sure to check out our Moving to Dubai Guide for Expats.
What are the types of mortgages in Dubai?
There are many available mortgage options for expats living in Dubai. Mortgages in the UAE are available with either a fixed or variable interest rate. Fixed terms are typically five years long, but they can be as short as one year. The deal switches to the bank's variable rate at the end of the fixed term.
Although they can be as short as one year, fixed terms often last somewhere between three and five years. After the initial period of fixed interest, the agreement will then transition to the variable mortgage rate offered by the bank.
For a defined period of time, fixed-rate mortgages give you the security of knowing how much you'll have to pay each month. However, if interest rates drop, you may want to explore a variable-rate mortgage. The loan's terms are typically 25 years, and repayment must be completed before the borrower is 70.
Borrowing is restricted in a number of ways. The amount you will borrow (including interest) cannot exceed your total expected earnings over the next seven years.
Mortgage payments in Dubai are capped at 50% of your monthly income; that's higher than the 30% or 35% caps in some European countries.
Can expats buy property in Abu Dhabi?
People who are not citizens of the United Arab Emirates, Bahrain, Kuwait, Qatar, Oman, or the Kingdom of Saudi Arabia (GCC countries) are permitted to purchase leasehold and freehold property in Abu Dhabi investment zones established specifically for that purpose.
Over the course of the previous few years, Abu Dhabi's real estate sector has experienced substantial expansion. As a result of recent legalization that makes it possible for foreign nationals to purchase freehold real estate in some free zones, the level of demand for real estate in these areas has increased dramatically.
These increasing demands have also been contributed to by a decrease in property values on the secondary market and a loosening of mortgage lending rules (loan-to-value ratios of 80% for foreigners). In the primary market, developers are now giving appealing alternatives and payment plans in order to promote sales, and some of them are even offering substantial post-handover possibilities.
If you're thinking of moving to Abu Dhabi with your family, be sure to read up on our Education in the UAE Guide.
Can expats buy property in Ajman?
Foreign nationals are permitted to own freehold and leasehold property in Ajman, as stipulated by Amiri Decree Nos. 7 and 8, 2008. Expats have the opportunity to own leaseholds for a duration of fifty years.
Developers and purchasers who are not members of the GCC are permitted to purchase freehold land and property in certain locations that have been identified and authorized by the Ruler of Ajman. Therefore, getting professional advice from qualified financial advisers is of the utmost importance if you would like to avoid potential mistakes.
Ajman is the most laid-back and tranquil of the seven emirates; it is also the smallest, and is well-known for the picturesque splendour of its surroundings and wonderful beaches. It is also a thriving economy with a wide variety of alternatives for tourism, including museums, beaches, a fort, and shopping complexes.
Ajman, a city in the United Arab Emirates, has a coastline that is up to 16 kilometres long and is located along the western coast of the country. It is tucked away in the Arabian Gulf. In addition to being a rapidly expanding economic hub, there has also been a development in the culture of shopping as well as other activities that draw significant numbers of tourists.
Ajman is a popular tourist attraction due to the fact that it provides guests with both a relaxing beach getaway and an educational and fascinating historical experience. Ajman is a great spot to unwind and bask in the warmth of the sun because it has some of the most beautiful sandy shorelines in the United Arab Emirates. Getting a mortgage in Ajman could prove to be a great choice for expat residents looking to live the beach life Ajman offers.
Can expats buy property in Fujairah?
Foreigners are permitted to own freehold property in Fujairah; however certain developments will only provide long-term leases for their properties. The government of Fujairah should be consulted by investors regarding the precise terms that apply to any activities they want to undertake. Of course, getting in touch with Holborn's advisers would make things simpler for you as it would reduce stress and uncertainty.
With only 130,000 people, Fujairah has one of the smallest populations of the seven Emirates, giving the place the sense of a holiday destination. It has a wonderful climate with more rainfall than the other emirates and sea breezes that help to keep the temperatures down thanks to the mountains, long beaches, islands, and coral reefs that are located there.
Fujairah, located on the coast of the Gulf of Oman, is the main town in the emirate that shares its name and serves as the economic and commercial centre of the emirate. It provides a nice way of life with a cultural mix that is distinguished by traditions, which is attractive to expats who seek to work and live here. Getting a mortgage in Fujairah is perfect for expat residents seeking a new life in this beautiful, traditional location.
Holborn Assets are the UAE mortgage brokers of choice
With head offices based in Dubai, Holborn Assets are ideally situated to help you with your expat mortgage in the UAE. Our processes and procedures are designed with you in mind, so you can relax knowing that your UAE mortgage is taken care of by the professionals. Holborn Assets can also help you with a residence visa. Simply enter your details in the form on this page and we'll be in touch to discuss your needs and requirements for a mortgage in the UAE.
You may also be interested in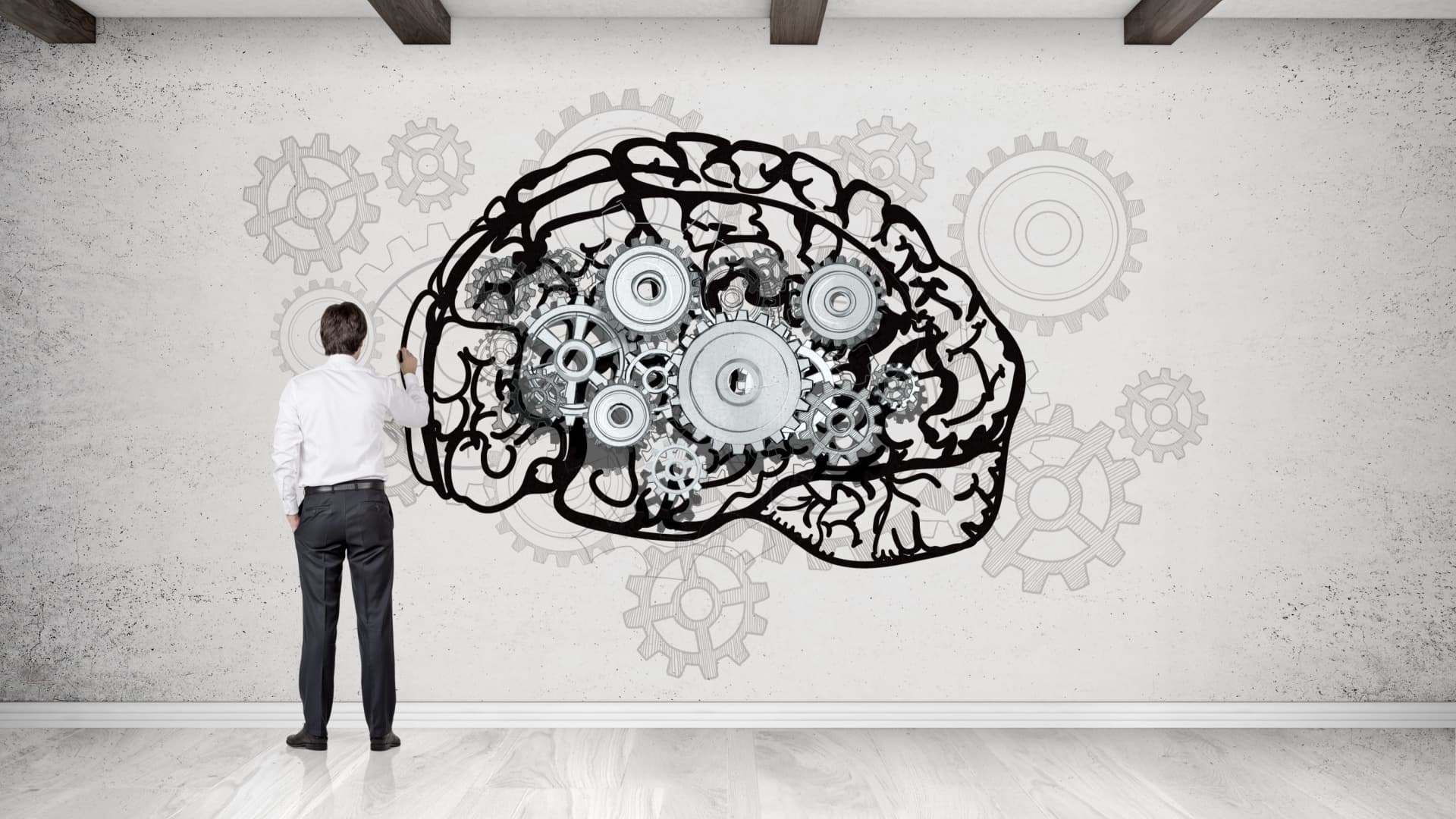 Behavioural finance theory suggests we make decisions based on emotions rather than logic. Understanding it could help you make better investment decisions
Read more