Education in the UAE: What you need to know
Posted on: 24th September 2021 in Expats
Becoming an expat is a difficult choice. Being an expat parent in the UAE means that you have to learn and know as much as possible about education in the UAE. Changing countries and continents, jobs and lifestyle is never easy when you have your family with you.
Taking your children with you overseas is a challenge. One of the most difficult tasks is to learn details about the educational system of the destination country. In our blog, we will share with you some interesting information that will make your planning easier.
Is education free in the UAE?
The educational system in the UAE provides a universal, free, and compulsory education for Emirati children from elementary school through secondary school. Although expats can pay to enroll their children in state schools, the language of instruction is Arabic, making any such plan very difficult. This leaves private schools as the option of choice for most.
International schools for expats in the UAE
The UAE is a multi-cultural country. People from all over the world and almost 200 nationalities come to live in one of the most advanced countries in the Middle East. The UAE offers a wide network of private schools that follow a variety of curricula. The majority of them is based in Dubai or Abu Dhabi.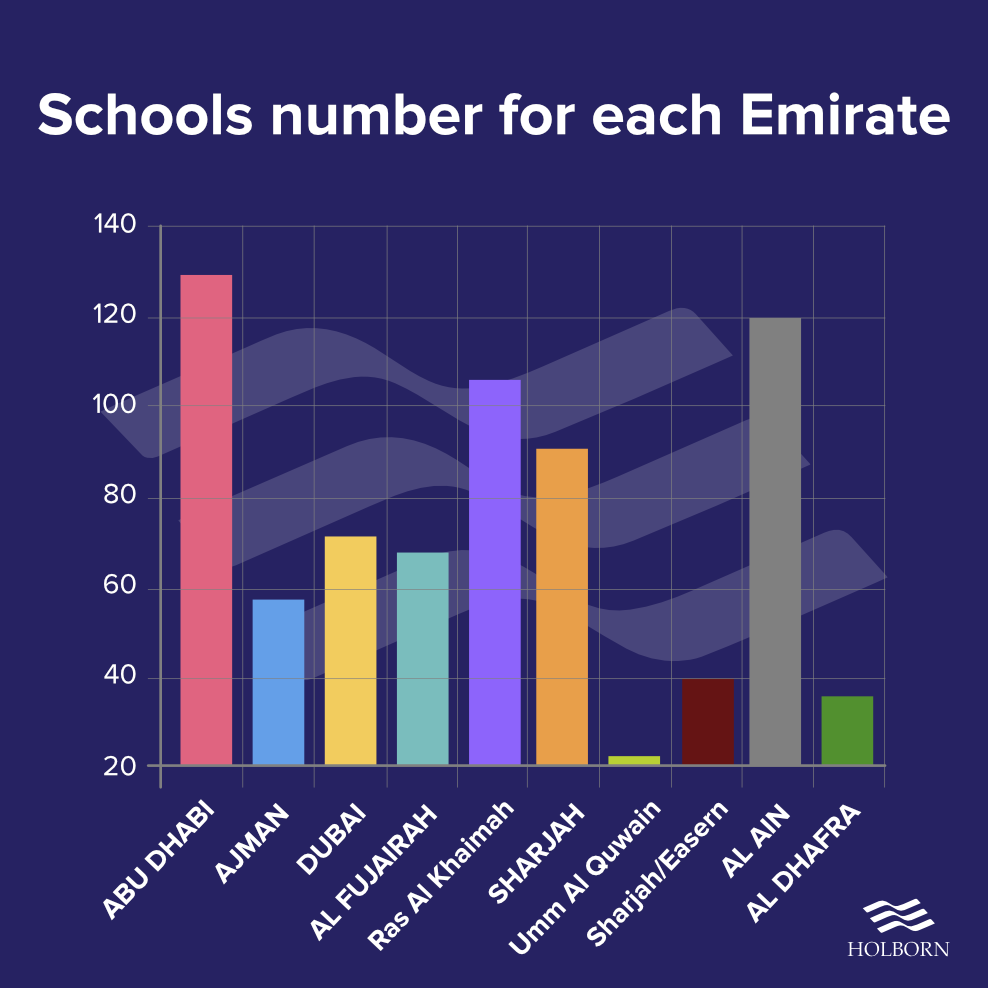 If you don't have any support from friends or your employer, this link will help you a lot to choose the right private school for your kids: https://www.khda.gov.ae/en/directory. The Knowledge and Human Development Authority (KHDA) is responsible for the growth and quality of private education in Dubai. KHDA provides a comprehensive search engine with many available options to customise your queries and find the school that matches your criteria.
If you live or plan to live in Abu Dhabi, the Department of Education and Knowledge, formerly known as Abu Dhabi Education Council (ADEC), oversees and licenses private schools.
School costs in the UAE
Since private schools are probably the ideal options for expat parents, but come with a problem that should be expected as the UAE is among the most expensive countries in the world. Tuition fees are high, putting a strain on every parent's budget. Some expats prefer to include tuition fees in their negotiations with employers so the cost wouldn't be a burden.
Tuition fees depend on grade level. Kindergarten fees start from 12,600 AED(£2,490) with the cost reaching almost 65,000 AED (£12,800 starting fees) in secondary school.
Some of the main costs you could have to meet:
School entrance fees

Tuition fees

Boarding fees(if applicable)

Uniform and sports kit

Transportation

Trips and other extracurricular activities

What about the curricula?
Some private schools in the UAE use curricula from the United States, the United Kingdom, while others offer the International Baccalaureate programme. The plethora of options gives parents the opportunity to choose the right school, making a decision based on how their children prefer to learn. The expected duration of stay in the UAE also could play a role in the decision.
Education planning in the UAE
Providing a high-quality education is expensive. However, it can be more affordable than you think, as long as you plan your savings in advance. As a parent, you have to be committed to a financial plan that is realistic and ensures that your children's education will be a strong foundation for their lives in the future.
Holborn's advisers are fully qualified and experienced to listen to your needs and suggest a variety of solutions regarding education planning. Taking into consideration our suggestions, you will be able to choose the one that fits your needs and is in line with your budget. Holborn's independent financial advisers are parents too, so they know how to design the right plan for you and help you and your family enjoy the benefits of becoming an expat.
Would you like to know more about our education planning solutions? Get in touch with us today by filling out the contact form and one of our advisors will contact you to start planning the future of your children.