Retirement Planning
Having a retirement strategy in place helps you take control of your finances and build towards the future you want
Get started
Holborn Assets is a leading, award-winning financial services company, specialising in retirement planning for expats. We provide a wide range of retirement planning solutions, expert advice and support, helping clients achieve their financial goals.
We are truly a global company, serving over 20,000 clients across 18 countries and 5 continents. And with over $2 billion in assets under management (AUM), our clients trust us to put their money in the right place at the right time.
Lay the groundwork today and build towards a more secure financial future with Holborn Assets.
What is retirement planning?
According to research by the Money & Pension Service, millions are heading towards retirement financially unprepared.
More than a third (37%) of those aged 50 or over are leaving their retirement planning until the final two years before they leave the workforce.
Their data also revealed that 69% of unretired people over 50 have done little to no planning around their retirement finances. Meanwhile, only 7% feel fully prepared financially.
But with the ever-increasing cost of living, retirement planning is more important than ever.
Retirement planning is an essential component of your broader financial planning strategy. It is the process of setting retirement goals and determining the steps needed to reach them.
Ultimately, a retirement plan is your roadmap to a financially secure future when you stop working.
Why retirement planning is essential for expats
There is a lot to think about when planning for retirement. For expats, the process can be even more complex.
There are also cross-border tax implications to contend with and other obstacles to overcome.
For example, most people will rely on their pension as their primary source of income when they retire. But if you work abroad, chances are you do not have a workplace pension.
That means as an expat, the responsibility of ensuring you have enough saved for retirement falls firmly on your shoulders.
To learn how to effectively prepare for your future, read our guide on retirement planning for expats.
No one-size-fits-all approach
There is no one-size-fits-all strategy for retirement planning.
We all have different needs, goals, and situations. These factors influence how we approach our planning process and the steps we take to reach our financial goals.
For high-net-worth individuals (HNWIs), having the right strategy to ensure they are as tax-efficient as possible will be a priority to protect their wealth.
If you are a HNWI and want to learn more, read our guide on retirement planning for high-net-worth individuals.
Even our occupation can dictate how we approach our retirement planning. That is why certain people, such as medical professionals, may benefit from tailored retirement advice.
To learn more, read our guide on retirement planning for medical professionals.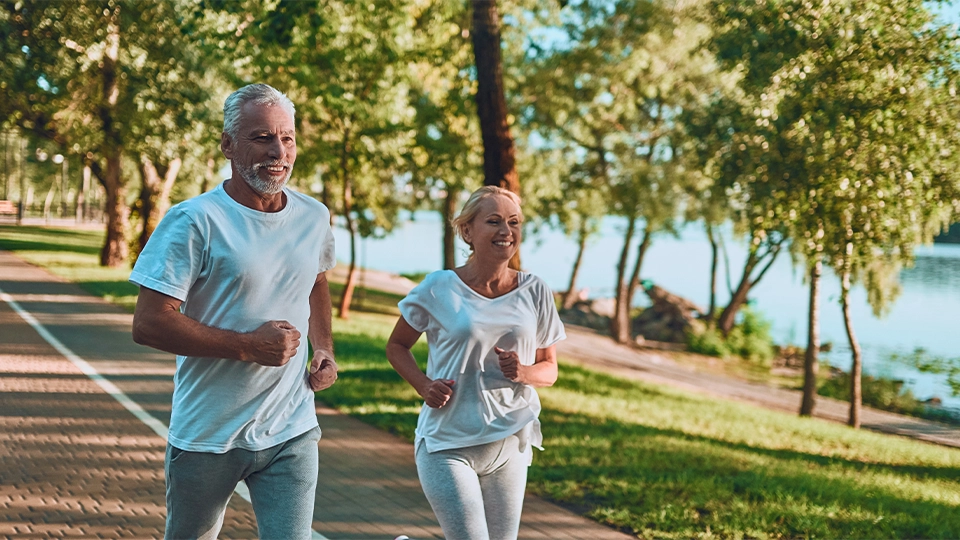 Weighing up the cost of retirement
How much money do you need to retire?
That is the million-dollar question. It's also the one that many do not know the answer to.
According to research by the Pension and Lifetime Savings Association (PLSA), 77% of people do not know how much they need to retire. Their data also found that only 20% are confident they are on track and saving enough for retirement.
The truth is, there is no magic number. Knowing how much you need to retire is complex and depends on several factors.
To learn more, our guide takes a detailed look at how much money you need to retire.
How to plan for retirement
We can't predict what the future holds. But with a retirement planning strategy, we can prepare for what lies ahead.
Whether you plan on retiring early or want to transition into your golden years gradually, having a plan in place can help put you in the best possible position. It could be the difference between the future you want and the future you get.
Read our guide on how to plan for retirement and learn how to prepare effectively.
Retirement planning for women
Women face a pension shortfall that could see them struggle financially when they retire.
Research carried out by the Chartered Insurance Institute (CII) found that, on average, women will retire with 80% less money than men. But while women may face different challenges, building retirement wealth is within their reach with the right strategy and guidance.
Read our guide on retirement planning for women to learn about the potential pitfalls and how you can build a more secure future.
Retirement planning for couples and parents
Retirement planning helps you to financially prepare for when you stop working and no longer have a salary as your primary source of income.
But as a parent, you might want to consider more than just your own needs and take a broader approach when planning for retirement.
Whether you are a parent yourself or want to help your own parents weigh up their options, read our guide to retirement planning for parents.
And just as parents may benefit from a different approach to retirement planning, so too might couples.
As a couple, there are additional factors to consider when planning for retirement.
Should you retire at the same time? How do both plans mesh together? These are just some of the questions you and your partner must consider to create a plan that works for you both.
For a more detailed breakdown, read our guide on retirement planning for couples.
Retirement planning for different generations
Different generations face their own set of unique challenges when it comes to retirement planning.
According to one report, Generation X (Gen Xers), those born between 1965 and 1980, are financially ill-prepared for later life.
Research from the International Longevity Centre (ILC) found that nearly one in three (30%) are at risk of not having enough saved by the time they reach retirement. The data also revealed that the majority (57%) want to save more but cannot due to other financial priorities.
For the generation that followed Gen X, it's the same story, different challenges.
Millennials, those born between 1981 and 1996, have suffered from poor real pay performance. A report from Deloit found that 54% of millennials are living payday to payday.
The rising cost of living and other economic factors have made it harder to build wealth. This is something that is having an impact on millennials and their ability to generate enough savings for retirement.
It's clear that both generations face challenges. However, this highlights the importance of planning and having a strategy that helps you overcome those challenges.
If you are a Gen Xer and want to know how you can better prepare for the future, read our guide on retirement planning for Gen X.
Alternatively, read our guide to retirement planning for millennials.
Generating a passive income for retirement
Passive income streams are sources of revenue you receive with little to no input. Creating a passive income can help create greater financial stability and supplement your pension income.
There are multiple ways to create a passive income, such as:
Stock and bonds investments
Savings accounts
Buying an annuity
Remember, when building revenue streams, it's important to diversify your portfolio to help reduce the impact of potential losses from a single investment.
Want to know more about the benefits and the strategies you can use to successfully develop a passive income? Read our guide on how to generate a passive income for retirement.
The benefits of starting to plan early
The goal for a lot of people is to retire a millionaire.
And when it comes to pension pot values, we often see that £1 million figure pop up.
Based on figures from the Retirement Living Standards report, couples wanting a comfortable lifestyle will need around £55,000 annually. And according to Moneyhelper, the average time spent in retirement is 20 years.
This would mean a couple would need a pension pot of £1,100,000.
Remember, the cost of retirement differs for everyone. However, retiring as a millionaire is certainly a goal most will want to reach.
To learn more, read our 7 Tips to Retire as a Millionaire guide.
Retirement planning with Holborn Assets
Retirement is one of life's significant milestones. Planning for it is essential to put yourself in the best possible financial position and make the most of your golden years.
At Holborn Assets, we support clients every step of the way along their retirement planning journey. We provide expert, independent advice tailored to your needs and goals.
Take steps towards a more secure financial future.
Book a free, no-obligation meeting today and learn how we can help you reach your retirement goals.
Discover more about this topic