Retirement Planning for Women
As a woman, you could face unique challenges when it comes to retirement planning. That's why we've put together this handy retirement planning for women guide to run through some examples of why women may find their retirement planning different to men
Speak to a retirement specialist
Planning for retirement is important for everyone but especially for women.
Longer life expectancies coupled with insufficient contributions mean that women often fall behind when it comes to their retirement planning and financial goals.
All of which can mean that as a woman, you may not have enough money to fund your retirement. This is in terms of when you plan to retire, or the level of lifestyle you wish to lead in retirement. That's why it's essential to find out your current projection for retirement and address any financial shortfalls as soon as possible.
Here at Holborn Assets, we provide retirement planning and advice on a global scale. We're on a mission to empower women to take control of their finances, including their retirement planning and assisting with investment strategies.
If you're a woman who is yet to figure out your retirement plan or long-term goals, or if you want to be sure you're maximising all financial opportunities, here is what you need to know.
How retirement planning is different for women
"For the first time, men and women reaching the state pension age now have similar state pension incomes; but gender gaps in private pension income will persist for decades." – Institute For Fiscal Studies (IFS)
Sadly, there are several retirement planning challenges for women.
The best way to summarise these is to imagine a pair of balancing scales. When it comes to retirement funds, it's fair to say that the balance is heavily tipped in men's favour. This is due to men having higher retirement funds, along with historically having greater access to financial education, knowledge and products.
The reality is that women have smaller retirement funds. This is despite women living longer than men and therefore requiring their money to last longer.
The biggest takeaway of retirement planning for women is that our experts are here to redress the balance and assist with financial planning. All of our strategies will consider how we can counteract the impact of the following challenges typically faced by women's retirement planning, so that you can have a comfortable retirement.
You may also be interested in: Financial Advice for Women
Life expectancy – women live longer than men
The average life expectancy for women is 79 years compared with 72 years for men. This means that women have to plan for a longer financial future than men.
So the first way that retirement planning is different for women, is that women will have to fund more years of retirement. With the above only being average life expectancies, it's also the case that many women live well beyond their 70s.
Ultimately, whatever your gender happens to be – your retirement fund needs to be able to continue to financially support you until you die.
Lower incomes due to the gender pay gap
The ONS published a report which found the gender pay gap between men and women is as high as 34% in some industries.
In such an instance, this would mean if a man is paid £100,000 a year, a woman can expect to earn £66,000 for the same role. Of course, all of this is before taxes and other expenses which could also apply.
Even when there's a smaller gender pay gap, it can still mean women are putting less into their retirement fund than men, meaning less saving for retirement.
While work is underway to address the gender pay gap, sadly a big part of the problem is that it's a generational issue. This means that for a long time, women haven't had as much income to add to their pension pots. All the while, the interest and overall value increase they would have received have also been lost.
Impact of raising children & caregiving roles
If women leave the workforce to take maternity leave, or for an extended break to raise children, this can also result in lower pension contributions than their male counterparts.
A career break can also make it more difficult to get back on the career ladder. Sometimes, this can make it more difficult to gain promotion, which can affect women financially both in the short and longer terms.
Furthermore, caregiving roles have also traditionally fallen to women. Ultimately, any time taken out of work to look after the home or loved ones will reduce the ability for women to contribute to their pension.
It's also the case that when women do undertake caregiving roles in any capacity, the impact on their retirement fund isn't a hot topic of conversation. Instead, the impact is often only discovered later down the track when it's more difficult to make up any shortfalls.
Gender bias towards men taking care of finances
We are definitely living in more progressive times. But sadly, it has long been the case that financial topics are seen as 'men's business'. Historically, financial literacy has been the domain of men, meaning financial decisions have been heavily led by men in relationships.
For instance, within a typical married couple, the husband has traditionally been the one to take care of the finances. Even many financial publications to this day remain male-dominated in terms of who they are aimed at.
With women previously excluded from financial discussions, this is yet another reason why women may not be up to speed with their financial literacy and retirement planning.
Retirement planning for single women
Single women need different retirement plans compared to married women.
It can be difficult to save when you're single. Furthermore, research suggests childless single women spend more on lifestyle purchases. In contrast, divorced, separated or widowed women may spend more money on their children.
Although your circumstances as a single woman may vary, what remains crucial is that your retirement plan is adjusted accordingly. This is so that your fund doesn't dip below what you'll actually need.

You may also be interested in: How To Survive Financially As A Single Mum
How women can build retirement wealth
Now we know the issues affecting women's retirement, the work needs to begin to plug any financial shortfalls and set goals for retirement. We can achieve this by exploring all applicable retirement income options for women.
In short, women's retirement goals and strategies require decisive action. The good news is that as retirement experts, there are many tried and tested formats we can use to either establish a retirement plan for the first time, or increase the potential of any current funds you may have with sound investment advice.
As you might expect, this work doesn't happen by itself. Instead, you'll need to work with your retirement planner to consider the following steps at the earliest opportunity.
Did you know? 💡: "Women on average will retire with 80% less money than men" – Chartered Institute of Insurers (CII)
Find out what you need vs what you currently have
Any financial plan we put in place for you starts by taking a good look at where things stand in terms of your budgeting, pensions, investments or savings.
We're looking to calculate how much money you currently have for retirement, and whether this will be enough in terms of your actual needs.
In response, this allows us to give you tailored advice that will be the most beneficial to your personal circumstances.
For instance, we can look at any pensions you currently hold. Plus whether you have any assets, investments or savings which could be used to fund your retirement.
Many of our high-net-worth clients may also have inherited wealth. If so, we can guide you on how to use the funds to the maximum benefit, particularly in terms of tax efficiency or making sound investments.
Read more: How Much Money Do You Need to Retire?
Look at all of your available options
Now we know what is working in your favour for your retirement fund, our next task is to see what else you could be benefiting from.
Generally speaking, your retirement can be funded in several ways. As we've mentioned, this can include pensions, investments and savings.
Our main aim here is to plug any financial gaps, either by maximising any existing strategies you have. Or by exploring opportunities that aren't being taken to boost your retirement fund. In the modern age, this can also include passive income strategies.
As highly experienced and fully regulated financial advisers, we're best positioned to guide you here. This is especially the case since we fully understand the specific retirement challenges faced by women.
You may also be interested in: 6 Reasons Why Women Should Invest
Take care of your health
"Experts estimate at age 65, the annual spend on health care for a healthy couple is close to $5,700 per person or $11,400 for a married couple" – RBC Wealth Management
Did you know that healthcare is one of the biggest costs you'll face in retirement? Add in the longer life expectancies for women vs men, and you should expect to pay more for healthcare and advanced care as you age.
When it comes to maximising your retirement fund, it helps to look at what will put the most strain on your finances. Healthcare is right up there.
Any effort you can make now to stay healthy may significantly reduce your healthcare bills, especially in terms of reducing preventable illnesses and diseases.
Granted, talking about exercising or eating well may not feel as tangible as the financial tips to boost your retirement fund. However, the benefits of being healthy in retirement can be felt both in terms of the extra money you'll have in your fund, along with your overall quality of life.
Don't allow your retirement plan to gather dust
The final step to boosting your retirement fund as a woman, is to ensure that you keep tabs on your retirement plan. This includes any investments, tools or techniques you're using to fund your retirement.
Global financial markets are constantly changing. Your own personal circumstances may also be subject to change. So by scheduling regular check-ins with your financial adviser, you can gain peace of mind that your retirement fund is still adequate.
In contrast, allowing life to get in the way may mean your retirement fund falls short, without having enough time to be able to claw back any losses.
Women's retirement advice FAQs
Have any questions about all things retirement planning as a woman?
We've answered some of the most popular questions below. But for anything else, we recommend noting any thoughts down so that you can raise these with one of our retirement planning experts.
Holborn Assets – Discover our award-winning financial advice and retirement planning for women
Are you a woman who is yet to plan for retirement? Or do you want to make sure your existing plan will get you where to want to be?
Holborn Assets specialises in retirement planning for women, with an excellent reputation for quality assurance. With a global presence in 18 locations, we also offer retirement planning for expats.
For any help or advice with all things retirement planning send us a message and our team will be in touch.
You may also be interested in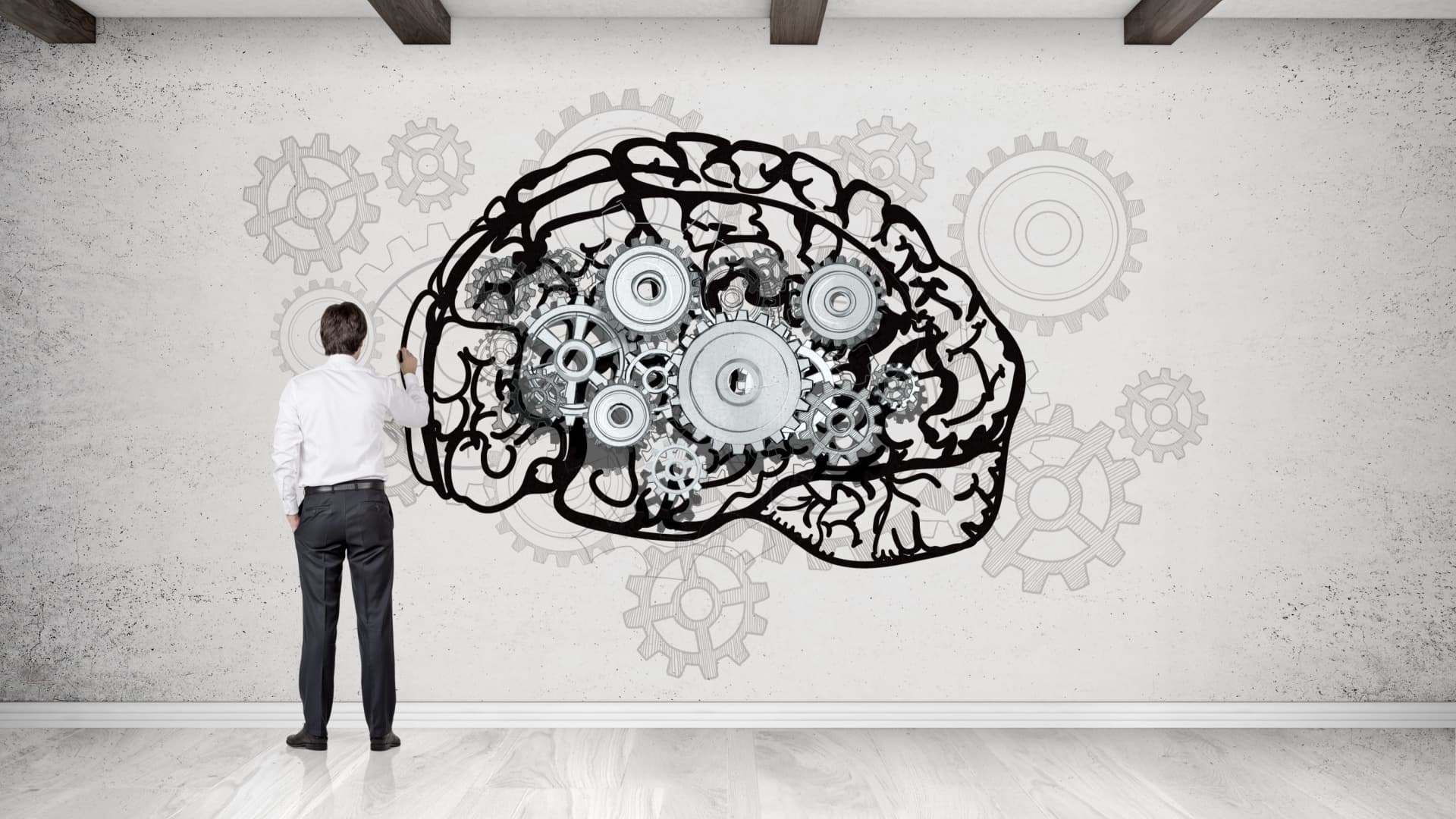 Behavioural finance theory suggests we make decisions based on emotions rather than logic. Understanding it could help you make better investment decisions
Read more