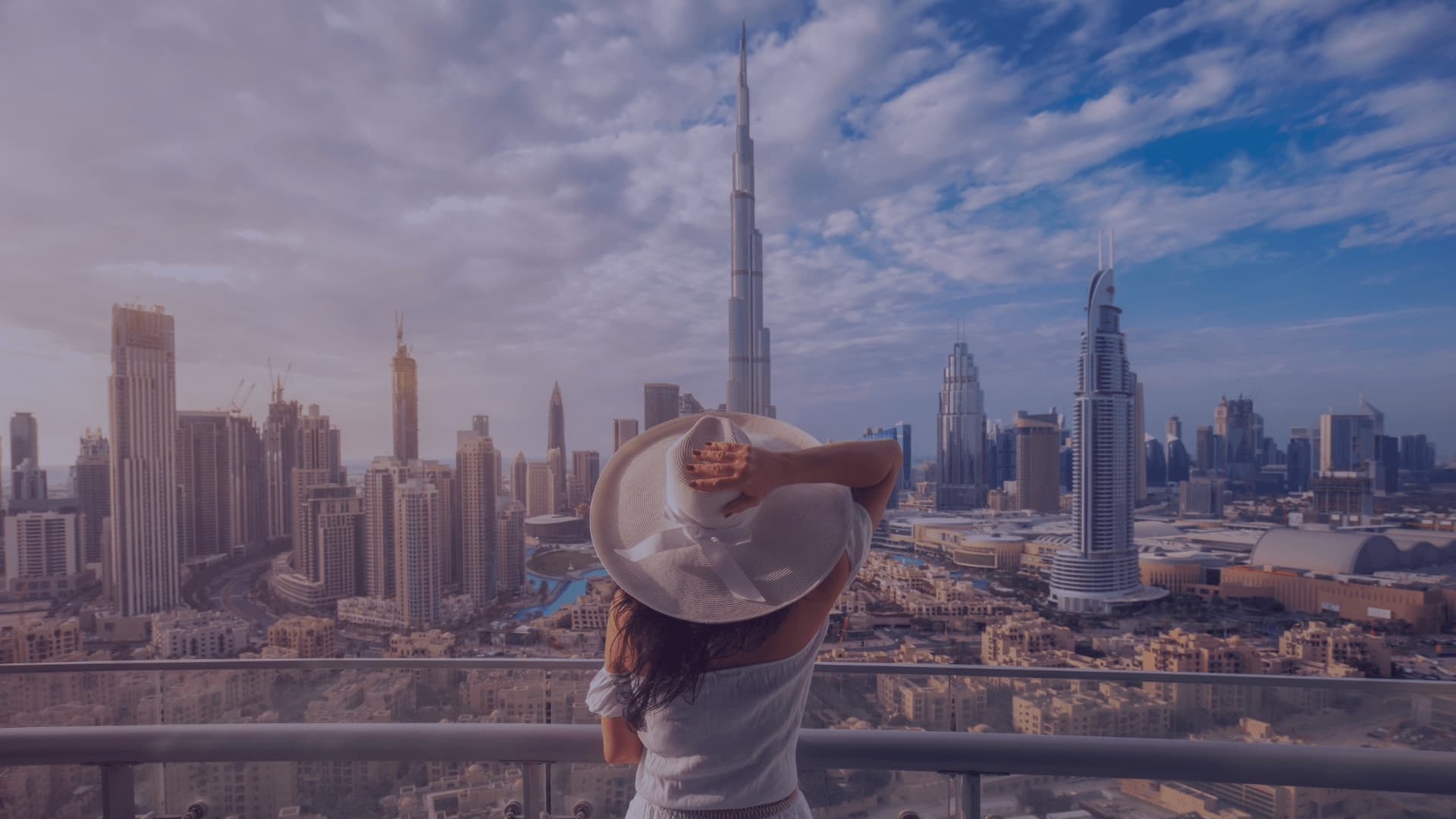 Moving to Dubai: All you need to know
Posted on: 21st March 2022 in Dubai
If you want a new career opportunity or you want to experience a lavish lifestyle, moving to Dubai is something you should consider. Dubai is one of the most popular destinations for expats in the Middle East. Nine out of ten Dubai residents are expats or migrant workers, making Dubai stand out from the other regional cities.
Holborn Assets was established in Dubai almost 25 years ago. Since then, we continue to support expats with a broad range of financial services, making their life much easier. If you think about moving to Dubai, this blog will give you valuable information that would be useful to consider while making your plan.
Is moving to Dubai a good idea?
Dubai city is the capital of the emirate of Dubai. The United Arab Emirates (UAE) consists of seven emirates, with one of them being Dubai. Dubai is one of the most important financial hubs in Asia and aims to become the top hub in the Middle East region. Apart from being a business hub, the Dubai airport is a major transport hub for passengers as well as cargo.
Dubai is full of business and job opportunities for people who would like to improve their careers. Being the crossroad between Asia, Europe and Africa means that you can enjoy the cosmopolitan way of living.
Can you move to Dubai without a job?
It is possible, but we wouldn't recommend it. Dubai is quite expensive, with prices reaching central London levels. Therefore, if you don't have an abundance of funds, we would suggest researching the job market beforehand. The Dubai labour market is relatively strong, with new businesses opening every month, proving that it is bulletproof even during periods of recession.
If you have received a job offer whilst still living in another country, you are one of the lucky ones. However, it would be best if you tried to get the best deal on your compensation which involves negotiating with your employer. Dubai's high cost of living necessitates that you take into account the cost of relocation, housing, and the education of your children, if you have, at the very least.
If you decide to risk it, you can enter Dubai with a tourist visa and use your skills in communication by contacting employers directly or specialised recruitment agencies. Nevertheless, you should always keep in mind that working in Dubai requires a labour card and a visa sponsorship by your employer.
Finding a place to live in Dubai
If you have worked out the employment issue, you should think about where your new home is going to be. Dubai is one of the most expensive cities in the world and properties are no exceptions. Since the beginning of 2000, Dubai real estate has experienced an ongoing expansion, shrugging off the effect of every financial crisis in the meantime.
Rental prices are not low although there seems to be an increase in the number of available units. Studio apartments could be a solution if you want to keep the housing costs low. Places such as the Dubai marina, downtown Dubai and the Arabian Ranches should be avoided if you can't afford the price tag.
The internet is the best place to begin searching for a home in Dubai. If you're looking to rent or buy an apartment or villa in Dubai, there are several websites you can use. Filtering by requirements such as the number of bedrooms and parking spaces is also possible.
One more thing that you should take into consideration is compliance with regulations during the purchasing or renting process. RERA, the local real estate authority in the United Arab Emirates, requires all agents to be registered, so make sure you only work with a registered agent.
Commuting in Dubai: Car, bus or Metro?
Dubai has well-maintained roads and a well-developed public transportation system. If you would like to see the city, there are buses, trams, the world-famous Dubai Metro, and even boats.
The Dubai Metro opened to the public in 2009. There are 2 lines in the Dubai subway system – red and green, with two more lines under construction. The Dubai Metro is split into 3 different sections: Gold, Women & children and the Ordinary. There are different prices for tickets depending on the section you want. You can pay for your ticket using a smart card, similar to the Oyster one in the UK.
Buses are operated by the Roads and Transports Authority (RTA). The network is called DubaiBus. You will be glad to learn that all buses are air-conditioned to help make your travel easier but that's not all; in Dubai, bus stops are also air-conditioned! Bus stops are equipped with electronic screens and connected to the Internet, giving you real-time updates. You can pay for your ticker using a NOL card as cash is not accepted.
If you like driving your car, Dubai traffic at the wrong times can be a nightmare. If you are relocating to Dubai, you will be able to drive using your international driving license until your residency permission is obtained. At that point, you will be able to apply for an official local driving license. Fuel is not an issue as gas is very cheap compared to other parts of the world. Some expats suggest that having a car in Dubai is a must, so consider buying one when you arrive.
How much are the taxes in Dubai?
This is one of the best parts. You will be happy to know that there is no income tax on income generated in the country. This means that you receive your whole salary, without any deductions, in your pocket. In 2018, the UAE introduced a 5% VAT on goods and services for the first time in history. The UAE has double tax treaties with more than 130 countries, so you will have to check if you would have to pay income tax in your country of residence depending on local taxation laws.
Corporate taxes are only levied on oil companies and foreign banks. This is about to change in 2023 as the UAE government plans to introduce a 9% federal corporation tax for businesses with net profits of £77,000 or more. For more information on taxation, please visit the portal of the UAE government.
Finding a school in Dubai
Education planning is imperative for expats who wouldn't like to leave their families behind. The UAE offers a wide network of private schools that follow a variety of curricula. If you don't have the help of family or co-workers when it comes to selecting a private school for your children, this website may be of great assistance to you: https://www.khda.gov.ae/en/directory. The KHDA is in charge of overseeing the expansion and improvement of Dubai's private education sector.
Expats coming from the Commonwealth will be happy to know that Dubai is home to almost 60 British schools with 10 of them rated "outstanding" by the KHDA. If you don't feel you can decide on which is the best school for your children, we'd recommend reading more about the different aspects of education planning and seeking advice from a professional fully qualified adviser.
Relocating to Dubai with Holborn Assets
In general, Dubai, Abu Dhabi, and the United Arab Emirates are fantastic places to live and work. Moving to Dubai would probably change your life for the better. Although the way of life is similar to the western lifestyle, you should keep in mind that you are far away from home. That's why you need the professional help coming from Holborn Assets.
With over 20 years of presence in Dubai and the UAE, Holborn Assets is one of the top financial services firms in the region. Our professional and fully qualified by UK standards advisers are ready to help you every step of the way. Whether you seek advice for investments, insurance, retirement planning or even currency transfer, rest assured that we will suggest the best option for you. Get in touch with us today by phone or fill in the contact form.