All parents have a dream to impart good education to their children. Through education, we are able to cultivate the world's next generation of leaders and innovators. Knowledge always pays and is the key to a child's success in the future.
But how can you help your children live their dreams and achieve their career goals when budgets are limited and educational costs are constantly increasing? Do you have a savings plan in place for educational expenses? Student loans are not the ideal solution as they put an economic burden on your children. Designing an education plan is probably one of the most important financial decisions you can make.
An independent financial adviser can help you build an education plan, minimising the effect of education fees on your family's budget. Holborn's financial advisers give you the professional advice you need to start investing in your child's education, so everything will go according to plan when the time comes.
What is education planning?
Education planning is making arrangements to account for your child's education in your overall wealth management and planning strategy. This means ringfencing some of your funds to pay for education costs in the future.
When people think of the word "education", the first things that come to mind are primary schools and basic education, college education, special schools, universities, etc. We all know that the key to an adult's success in life is their education. However, few of us know that giving our children proper education is a process that can start even before they are born.
Education costs rise every year. Education planning should be a part of a greater financial planning process. Education planning experts define this type of planning as the process of establishing goals, deciding on actions to accomplish them, and using the resources necessary to carry out those activities.
Young parents who have vowed to support their children should seek qualified advice on education planning. There are many different approaches to education planning that should be considered before you decide. Some people feel that they don't have the necessary knowledge to identify which solutions would be in line with their plan. In this case, we suggest seeking qualified advice provided by experienced professionals such as Holborn's experts.
How to build a plan for financing education
Education is one of the most essential parts of a child's life. Parents should prioritise the education planning so that it lays the foundations of their children's personal development and success in the future. As with every project, an education savings plan should have targets and the steps required to complete them.
There are many different parameters that have to be considered when building an education plan. Here are some of the essential ingredients which will play a significant role in your plan's success:
Educational goals
Parents dream of their children's happiness and want to help them accomplish their targets. When it comes to education, a parent should do whatever is necessary to ensure that the child will have access to the best education programme the market has to offer. Different levels of education require different planning strategies, so a "one-size-fits-all" approach is not ideal.
Available budget
Each parent has a specific active and passive income per month. Parents should be scrutinising their financial capabilities and saving a part of their funds each month to finance the education plan they have built.
Education planning is about developing an investment strategy tailored to meet your family members' individual educational requirements. The process includes forecasting what those requirements will be and assisting you in developing a strategy to meet those requirements.
Financial Education
Making the right decision depends on your financial knowledge and background. Many parents have the necessary financial knowledge to judge which course of action they should follow. However, a lack of knowledge and experience could cause unnecessary stress and uncertainty. That's why we suggest working with an independent financial advisor who can assist you in giving your children the learning opportunities they deserve.
Advantages of education planning
If planning your children's education looks like an attractive option, you should know that it comes with many advantages that will benefit you and your loved ones:
Reducing family costs
Education doesn't come cheap these days. Some say it is the most valuable asset that a person can have. Your child's birth could be the starting point for a comprehensive education plan that would provide them with the right tools to succeed in life.
As with all things, people who acknowledge their needs early have more chances to manage their finances in the right way and get what they need at a lower cost. Education is no exception to this rule. Saving and investing funds now means that you will be able to offer the education your children deserve in the future without jeopardising the rest of your financial plan.
Minimising the stress for your children
According to a PwC report, 5 out of 10 millennials expressed concern when asked about their ability to repay their student loan debt. Another set of data publishedby CNBC showed that "more than 60% of borrowers say student loan debt has negatively affected their mental health."
Education fees could have an impact on your child's future if you don't make the right investment decisions. As a parent, you wouldn't want your child to feel that financial stress and uncertainty. Education planning includes a detailed economic analysis of your income and expenses and a comprehensive education plan allows you to continue living the life that you want whilst securing your children's future.
Education Planning in Gulf countries
Sometimes our career takes us far away from our home country. Gulf countries such as the United Arab Emirates, Saudi Arabia, Qatar, Bahrain, and others, are some destinations that expats from around the world go to work. But what about moving to a new country with children? International education schools and colleges have made the transition easier for expats who want to bring their families with them.
Moving abroad doesn't mean that your plans for a family should be postponed or that your family wouldn't follow and support you. Education planning becomes even more important when you are an expat parent, as living in a foreign country is one more factor that could affect your decisions regarding your children. Coordinated education planning is imperative to minimise stress and mitigate any risk related to your children's well-being.
Education planning in the UAE
Millions of expats live in the UAE and work in local or international organisations. The United Arab Emirates provides a universal, free, and obligatory education system to its citizens.
Expats can pay to enrol their children in state schools, but because the language of instruction is Arabic, such a choice would be extremely challenging for children where Arabic is not their native langauge. Private schools are the preferred alternative for the majority of students. However, tuition fees can be high and should be taken into consideration.
The UAE has a large network of private schools that follow a wide range of curricula. It is estimated that the bulk of them are based in Dubai or Abu Dhabi. You may want to learn more about education in the UAE.
Education planning in Saudi Arabia
Saudi Arabia state schools are open only to citizens and residents. It should be noted that Saudi public schools are gender-segregated. The Saudi Arabic system includes preschool, primary and secondary schools. Local private schools tend to follow the national curriculum and teach in Arabic.
As a result, expats choose to send their children to international schools. If you decide to enrol your child in an international school, you will find that the education system is designed to meet the needs of international students. Preparation options such as the SAT or GCSE are available. Universities in Saudi Arabia offer bachelor, master and doctoral degrees. Seven universities are ranked in the QS World University Rankings® 2021.
More than 13 million expats live in Saudi Arabia. If you already live or plan to move to Saudi Arabia, Holborn's experts can suggest a wide array of education planning solutions for expats to make sure that your children have the learning opportunities they deserve.
Plan your child's education with Holborn
Providing a high-quality education sometimes comes at a significant cost. However, if you plan ahead of time and invest your money in the right way, it may be cheaper than you think. Being a parent means you should commit to a financial plan that is both reasonable and assures that your children's education will serve as the foundation for their future life.
If you are interested in investing in your children's future and well-being, education planning is the right way to go. Established in the UAE almost 20 years ago, Holborn hires only fully qualified experienced advisers to be by your side every step of the way. Holborn's team offers guidance and a wide variety of solutions for every budget. Get in touch with us today.
You may also be interested in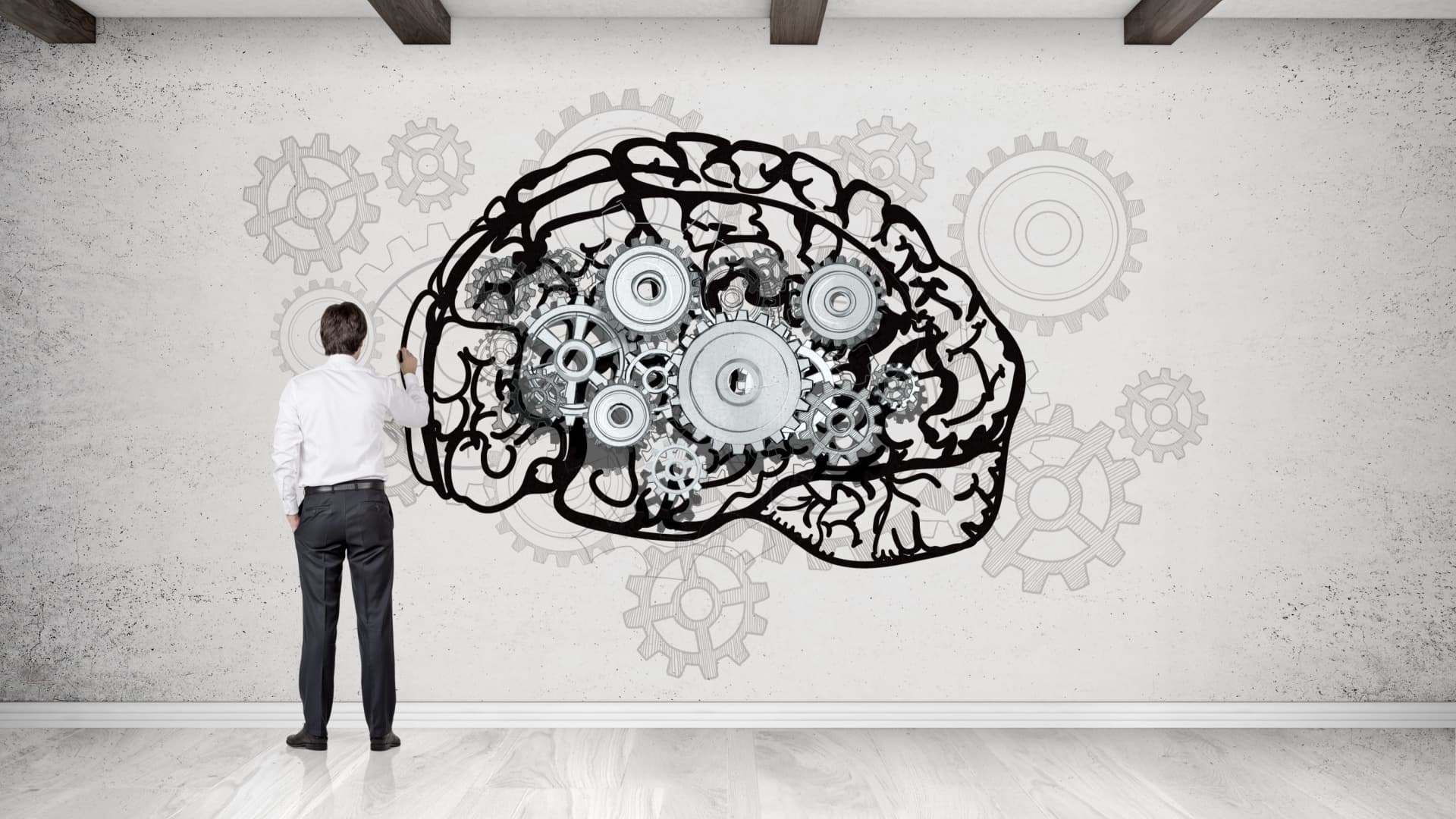 Behavioural finance theory suggests we make decisions based on emotions rather than logic. Understanding it could help you make better investment decisions
Read more