What is the difference between financial advice and financial planning?
Financial advice or financial planning? We know it can be a little confusing! Knowing which of these two different approaches to choose to manage your finances depends on your needs and requirements. Learn all about financial advice or financial planning in our complete guide.
Get financial advice
Financial advice or financial planning?
When it comes to accessing the right professionals to help manage your money, or indeed make plans for the future, it's not easy to know whether you need financial advice or financial planning – which services will actually be of benefit in terms of where you're currently at in your life in addition to your overall goals?
One of the biggest questions is whether a financial planner is the same as a financial adviser. Although both terms may sound similar, they are in fact different services that could be more applicable to your financial situation than others.
Here at Holborn Assets, we provide financial advice, financial planning and wealth management services to our clients across the globe.
So that you can find the right professional for your needs, here is an overview of both financial advice and financial planning services to guide you.
Financial advice: an overview
Financial advisers are most commonly associated with financial products such as investments, savings, or pensions.
A key difference with a financial adviser is that someone would typically request their services when they have existing wealth they want to manage through an applicable product. A financial adviser would then provide their expertise to help that individual make an informed decision about the product they wish to invest in or purchase.
💡 Helpful hint: Not sure how to choose a financial adviser? Learn how in our in-depth guide.
Financial Adviser qualifications
The Financial Conduct Authority (FCA) has outlined the minimum standards all financial advisers must hold in terms of qualifications, alongside possessing a Statement of Professional Standing (SPS).
Here at Holborn Assets, all of our financial advisers hold a minimum Level-4 certification issued by the UK's Chartered Institute for Securities and Investments (CISI). An example of such a qualification may include a Diploma in Regulated Financial Planning from the Chartered Insurance Institute.
Aside from formal qualifications, another aspect to consider is whether the financial adviser has an understanding of financial planning within the country of residence specifically. For example, if you're looking for financial advice in the UAE, you'll want to make sure the adviser knows the specific regulations of the United Arab Emirates.
Do I need a Financial Adviser?
To understand if you need a financial adviser, ask yourself if you fit the scenarios below:
I want to purchase a financial product (i.e. an investment property, pension, shares etc.), but I'm not sure what would offer the best return on my investment, or give me what I am looking to achieve within my overall wealth strategy.

I'm living offshore and have a lot of tax-free income that I want to maximise the benefit of.
If you meet either of these, a financial adviser is right for your requirements.
Financial Adviser services
Financial advice: in summary
Someone would seek financial advice when they want to manage any existing wealth or assets through a particular product type. You might also seek financial advice as a business owner or receive bespoke financial advice for high earners.
While it may be possible to invest in a product without professional advice, doing so increases the risk the product may be unsuitable. Therefore, the financial planning advice process will shed light on which products could put your capital to the best use in the current economic climate.
As a financial adviser may manage an individual's portfolio and provide investment strategies, this also means the product and product types may change and cover a wide range of other services over time. Therefore, the services of a financial adviser can be ongoing. They could be an investment adviser or financial consultant for example.
Financial planning: an overview
Financial planning takes a much broader approach, in that it maps out an individual's entire life plan in terms of their finances.
A financial plan takes into account different circumstances and life stages, regardless of where an individual may currently be in relation to their goals. Therefore, it's not a service necessarily associated with high wealth, rather financial planning is about getting to the stage where you want to be, wherever you happen to be starting from.
Within a financial plan, a goal will be established, and the role of the financial planner is to look at all the feasible options for being able to reach that goal. Some examples of financial goals may include: purchasing a property to generate additional income, making sure there are plans in place to care for your family if you were to pass away unexpectedly or planning ahead for your retirement.
If a financial plan was not in place, the chance of reaching that goal could be compromised. A financial planner will use their vast expertise to ensure the goal has the best chance of being reached.
💡 Learn how financial planning and wealth management can work together to achieve your financial goals.
Financial Planner qualifications
"According to FINRA, almost anyone can call themself a financial planner, and they will often come from many different types of backgrounds." – Investopedia
As with financial advisers, it's imperative to choose a financial planner that is fully qualified, regulated and experienced in the laws and practices of your country of residence.
In addition to Level-4 certification issued by the UK's Chartered Institute for Securities and Investments (CISI) a Financial Planner may hold a Diploma in Regulated Financial Planning or Investment Advice.
On a personal level, the professional should also have experience in the types of financial planning applicable to their clients, such as retirement planning or purchasing a property investment.
Do I need a Financial Planner?
To understand if you need a financial planner, check if the scenarios below meet your requirements:
I want to create a financial plan for my life and I want to ensure my finances are on track to allow this to be my reality.

I'm living offshore and worry about what happens to my on-shore and offshore assets when I die and I'm concerned about inheritance tax for my family.

I'm living offshore and have lots of assets at home that I'm not sure whether I'm paying too much tax on.
If you fit those scenarios or have similar concerns, a financial planner is right for you.
Financial Planner services
Every individual will have unique requirements for their financial plan.
When you approach us for a financial review, some of the aspects we'll consider relate to any income, investment management, tax considerations, retirement plans or relevant insurance products, like life insurance or critical illness cover.
From there, we can build a picture of your current position in relation to your long-term goals. Your financial adviser will then create a strategy for how your overall goals can be reached.
Financial planning: in summary
Financial planning creates a whole map of your life which takes into account different circumstances and life stages. The aim of a financial plan is to ensure your finances can both facilitate and sustain your life goals, whilst providing security and peace of mind for your family.
Get free advice today
Book a free, no-obligation call with one of our experienced specialists.
Financial advice and financial planning FAQs
Still unsure of the differences between financial planning and financial advice services? We've answered some of the most common queries below.
Don't see your question listed? Reach out to us at any time and a member of our team will be in touch.
What is a Financial Adviser?
A financial adviser is a professional who helps individuals to manage their money. By speaking with a financial adviser, you will receive qualified and regulated guidance and management of financial products such as investments or stocks, or general estate and tax planning.
Clients may choose to pay an advisory fee for the services they have received, or the adviser may receive a commission from the provider of any products or services delivered to the client – so sometimes there is no cost passed on to the client for financial advice.
What is a Financial Planner?
A financial planner helps individuals or businesses create long-term strategies to manage their wealth and reach their financial goals. The service may look at tax planning, savings or retirement planning, depending on the nature of the goals.
Are all Financial Planners also Financial Advisers?
Both financial planning and financial advice are separate services. Though it's also worth noting that if you contact a professional advisory group, both financial advice and financial planning will usually be offered by the same firm.
For example, you may require a mixture of financial planning and financial advice depending on your current circumstances, which may also change over time.
If you're unsure which service you require and you contact us here at Holborn Assets – we can certainly point you in the right direction.
Key Takeaways: Financial Planner Vs Financial Adviser
Both financial advice and financial planning have their place in any portfolio or wealth management strategy. As to which one is most appropriate for your needs right now, that depends on what the priority is.
In short, for help choosing any financial products, a financial adviser would be the service to opt for. However, for a more long-term look at your financial health and goals, a financial planner may be able to best assist.
You may also be interested in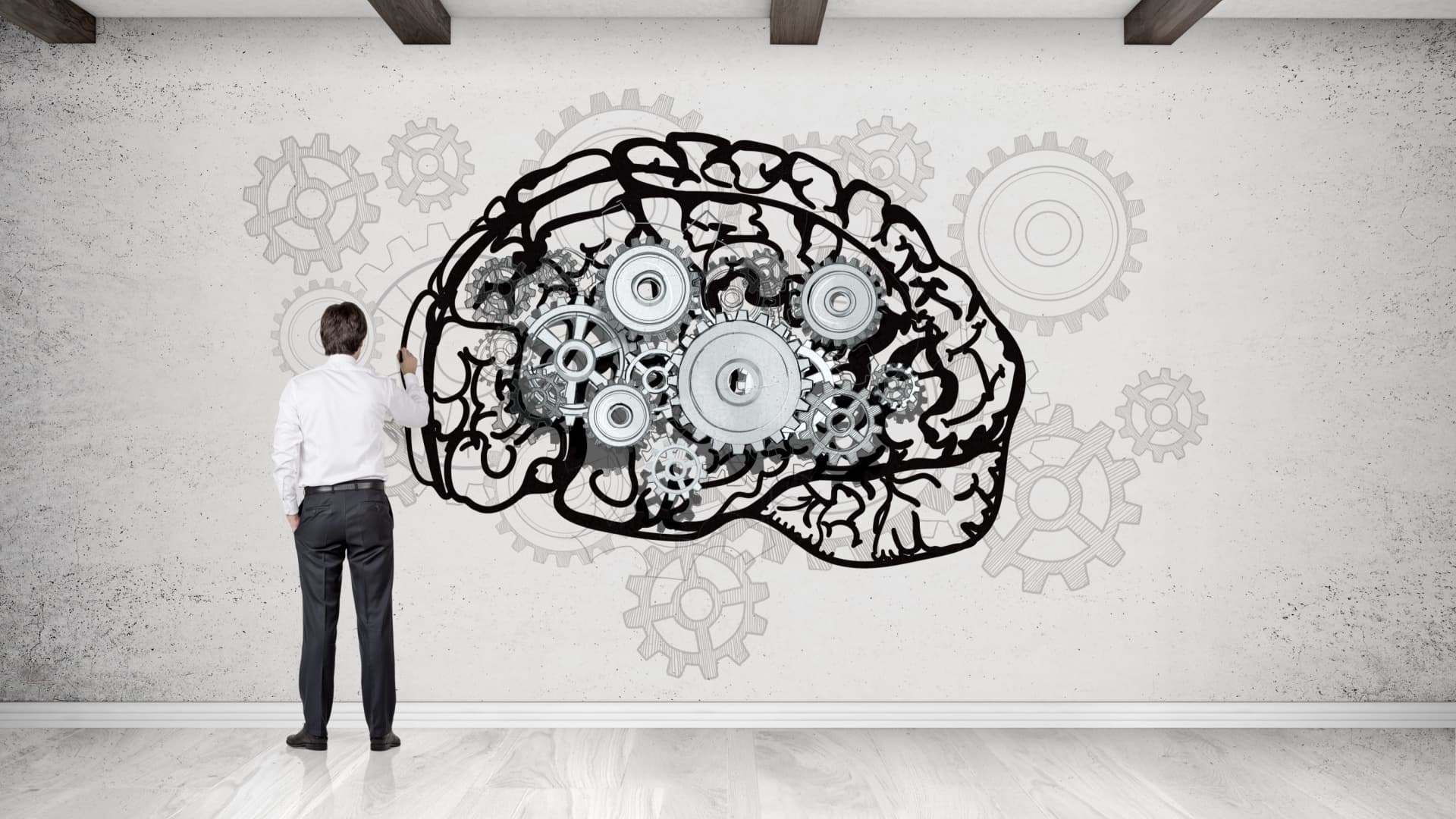 Behavioural finance theory suggests we make decisions based on emotions rather than logic. Understanding it could help you make better investment decisions
Read more