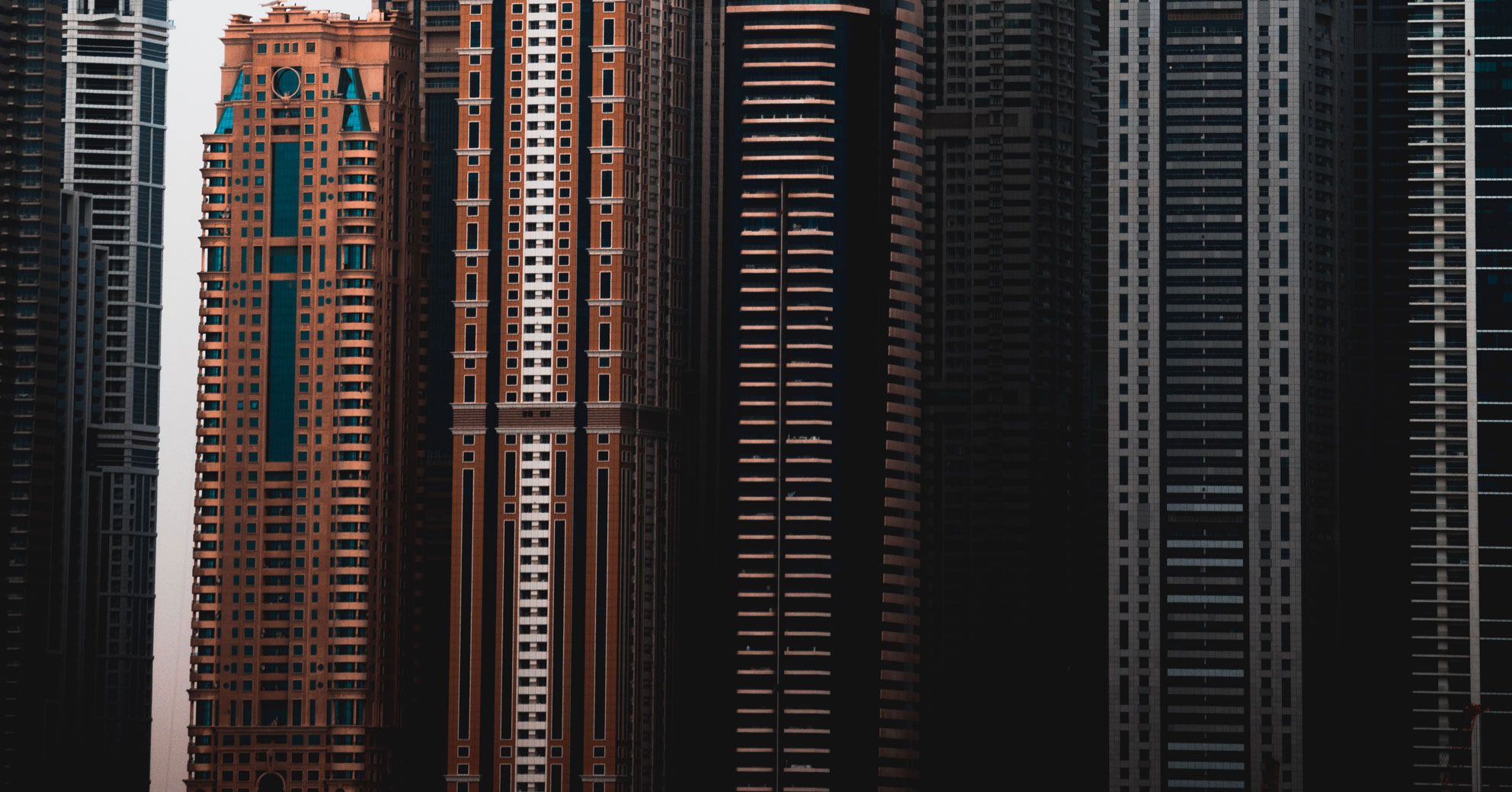 Dubai Property Sector 2018
Posted on: 19th June 2018 in Dubai Mortgage & Property
What's happening in the UAE property market in 2018? The buzzword continues to be Affordability. As we move towards Q3 2018, landlords in Dubai need to do better to attract renters, whilst developers of property for sale are facing stiffer competition. So Flexibility is recognised as a key issue too as we move on towards 2019. Whilst Abu Dhabi continues to lag Dubai generally, the UAE real estate sector overall has weathered recent times well – and, with Expo 2020 on the way and oil prices rising, there's plenty for investors (and renters) to look forward to.
Overview – UAE Property Sector 2017-2018
The UAE real estate sector has, over 2017 and 2018, wound down as expected: "the UAE property market has slowed in recent years on the back of a three-year oil slump that has caused job losses, crimped purchasing power, dampened demand and subsequently pushed sales and rental prices of residential units lower." (thenational.ae, April 2018) For Q1 2018, the Khaleejtimes reports figures from the Dubai Land Department showing movement in UAE property investment year-on-year: "Figures released by Dubai Land Department (DLD) showed that 13,759 real estate transactions worth Dh58 billion were recorded in Q1 2018 as compared to 20,000 transactions to the tune of Dh77 billion were registered in the same period last year, recording a decline of nearly 25 per cent and 31 per cent in value and volume, respectively." Analysts say that both the residential and rental markets will continue to slow down and eventually bottom out before 2018 is up. But consolidated growth is expected as we move into 2019. Underpinning the long-term prospects of the UAE property sector are two key positive fundamental factors – ongoing population growth in Dubai and the coming Expo 2020 – as well as the temporary current boost of rising oil prices.  
What districts of Dubai real estate are hot-sellers?
For prospective landlords looking for solid rental returns, the following sectors have made a strong name for themselves: Ajman, Dubai Marina, Palm Jumeriah and Arabian Ranches. According to Service Market, DubaiLand is now one of the most popular places to live, followed by Dubai Marina, Downtown, Dubai Silicon Oasis, and JVT/JVC – all worth keeping an eye on. Over Q1 2018, Business Bay attracted the most amount of property transactions (973 in all, worth almost AED 2bn), followed by Dubai Marina (720 transactions, worth AED 1.4bn) and Al Barsha (681 transactions, worth AED 1.1bn)  
Good news for renters in 2018 Dubai
The balance of power has tipped in favour of tenants. More property is coming onto a market which is already looking underpopulated. Manika Dhama of analysts Cavendish Maxwell confirms of the Dubai residential sector that, "upcoming supply will continue to impact occupancy levels in existing stock, thus putting further pressure on rents." Faisal Durrani, Head of Research at Cluttons, warns that, "2018 is likely to see rents slipping further in the region of 5-7 per cent unless there is a notable rebounding in economic growth." Even more pressure will be put on rents going into 2019 thanks to the developing trend of Dubai renters pulling out of renting and go for the first rung of the property ladder. Paul Spargo, Commercial Director at Property Finder, notes that, "renters are moving into the buyer category, preferring to pay off their own mortgage instead of their landlord's." Lewis Allsopp, CEO of Allsopp & Allsopp, confirms that this shift from renting to buying is sign of a maturing property market in the UAE – and therefore a market which will continue to attract serious investment; "our local and international clientele are definitely showing more confidence in the sustainability of Dubai's property market. Property project developers are facing stiffer competition, but this will lead to more high-class properties being delivered to market on time."  
2018-2019 Dubai Property Sector – predictions
Sailesh Jatania, CEO of Gemini Property Developers, contends that the UAE will continue to attract foreign investment thanks to a trio of positive fundamental factors to add to Dubai's growing population and Expo 2020): strong global connectivity, gratis repatriation of funds and a growth-driven sovereign leadership. Faisal Durrani of Cluttons sees, " … regional developments and local legislation playing a big part in Dubai's property market." Some analysts say that raising the amount that private property buyers can borrow as a mortgage (LTV ratio ie. Loan-to-Value) through changing regulation would stimulate the market. Particularly the LTV ratio for expats. "In the UAE, the maximum loan to value (LTV) for expatriates is 75 per cent, providing it is a first mortgage and the property is valued under Dh5 million." Confirms the Khaleejtimes. "For purchases higher than Dh5 million, the LTV reduces to 65 per cent and 60 per cent for all subsequent purchases." John Lyons, Head of Sales at Espace, suggests that, "if the mortgage cap regulations are relaxed to allow higher LTV mortgage products to return to the market, then watch closely for the emergence of an upwards trending cycle in Dubai's residential property market." But Murray Strang of Cluttons urges caution in removing bars to borrowing – lest speculation and price spikes run rampant: "it was for a reason that the UAE Central Bank tightened mortgages [in 2013] and later the Land Department itself doubled registration charges [from 2 to 4 per cent]. These were meant to curb speculation and has worked well." It's easy to get a mortgage in the UAE with a professional broker on-hand. But, under current legislation, buyers still need to put down a minimum deposit of 25% of the purchase cost aswell as 7-8% in assorted upfront fees.