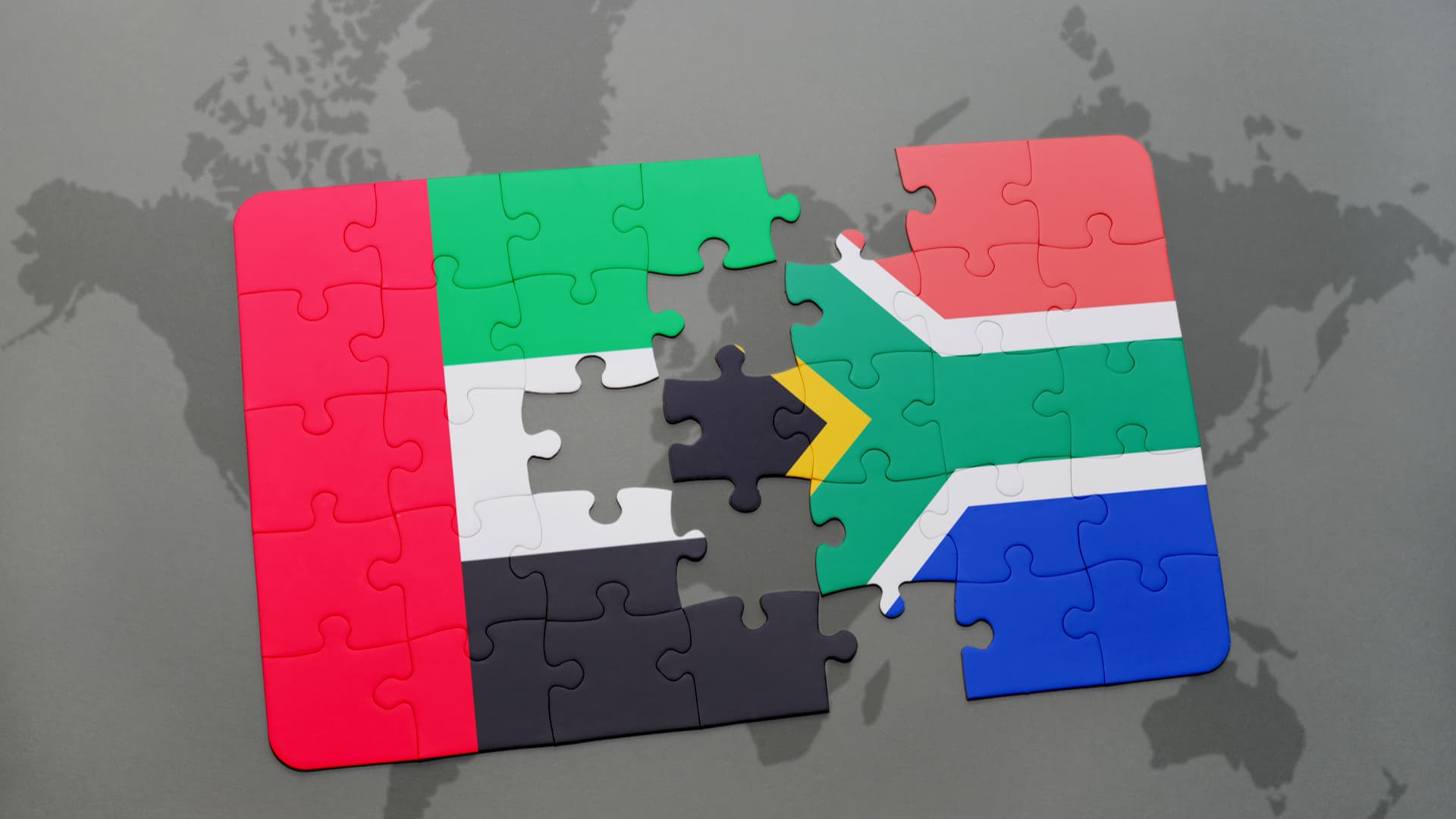 Moving to the UAE from South Africa: What you should know
Posted on: 2nd May 2022 in Expats
There are a whole host of benefits for South African expats in the UAE, making it a popular location.
Dubai alone has a strong expat community, with around 50,000 South Africans living and working in the city.
There is no question that the expat life can be a rewarding one. Still, moving to a foreign country is a huge step, and there is a lot to think about before you even board the plane. 
In this article, we look at what prospective South African expats in the UAE need to know before moving.
Living and working in the UAE
 South African passport holders must submit a visa application before travelling to the UAE.
There are several ways to apply. The easiest is through the airline you are flying with from South Africa. You can do this with airlines such as Emirates or Etihad Airways.
However, these are short-term visas, often valid for up to 90 days, which is fine if you plan to visit and explore the job market. If you plan to stay for longer, you will need a different type of visa.
Anyone planning to work in the UAE will need a resident visa and a labor card. This is usually arranged for you by your employer in the UAE.
Be aware that the visa system in the UAE just received a massive overhaul, with changes going live from September 2022. If you would like to know more, our article on the UAE visa changes in 2022 goes into more detail.
Financial tips for South African expats in the UAE
The UAE is a highly favourable location when it comes to taxable income. There is no income tax on salaries, meaning you keep 100% of your earnings.
However, how foreign income is taxed for South Africans has seen some changes in recent years.
In March 2020, the South African government introduced new legislation relating to overseas income. Now, any foreign income above R1.25 million is taxed in South Africa.
Based on information from SARS, for the first R1.25 million to qualify for the exemption, the 60 and 183-day rule is used. As long as the 'days' requirements are met, South African tax residents' foreign employment earnings will remain tax-free up to R1.25 million.
Any income above R1.25 million is taxed in South Africa using the normal tax tables.
Be aware that South Africa has tax treaties with over 80 countries, including the UAE. These treaties are agreements between countries that are in place to avoid being taxed twice on the same income.
Your tax residency status and the tax implications surrounding foreign employment income are complex topics. If you are unsure, you should speak with a specialist who can advise you based on your situation.
Proper financial advice goes a long way and can help make your time in the UAE as profitable as possible.
Finding a place to live in the UAE
It goes without saying that unless your employer has arranged it, finding a place to live will be a top priority.
Most rental contracts in the UAE last for a 12-month period. A deposit of three months is typical, and most landlords ask for a year's worth of pre-dated cheques.
Dubai and Abu Dhabi are two of the most popular cities for expats moving to the UAE. Due to these being popular cities, housing is easy to come by but expensive.
On average, a city centre one-bedroom apartment in Dubai costs around 5,700 AED (R25,000) per month, according to Numbeo. The same type of property in Abu Dhabi costs roughly 11,500 AED (R50,000) each month.
Locations outside of Dubai and Abu Dhabi can work out cheaper. Areas such as Sharjah and Fujairah will typically offer less expensive options.
Regardless of where you decide to live, you will need to register the contract in the Ejari system. This system is used be make the tenancy contract valid. 
South African communities in the UAE
The United Arab Emirates is a multi-cultural place and very different from South Africa. 
You will find expats from all over the world, giving you an excellent opportunity to experience other cultures. After all, this is one of the charms of the expat lifestyle.
However, being 4,000 miles away from home for an extended period of time can leave you feeling a little homesick.
Meeting others in the same boat as you can help you feel more at home. There is a sizeable community of South African expats in the UAE, with around 50,000 living in Dubai alone. 
You can find and join a South African expatriate community on social media platforms such as Facebook. Websites such as Expatica and Expat.com also allow you to connect with other South African residents in the UAE.
You may be a long way from home. Still, you won't be far from others celebrating Braai days together and participating in activities.
How we can help
As we said at the top of this article, the expat lifestyle can be a rewarding one. However, deciding to pack up your life in South Africa and move to the UAE is a big step that requires a lot of planning.
We hope this guide has given you the tools you need to get started. Remember, this is a starting point.
South African expats in the UAE will want to make sure they make the most of their time financially and are as tax-efficient as possible. That's where Holborn can help.
Holborn Assets was founded in Dubai more than 20 years ago. Since then, we have established a global presence, working with expats all over the world.
With award-winning customer service and a team of leading financial experts, you can be sure that you are in safe hands.
Contact us using the form below to find out how we can help you.