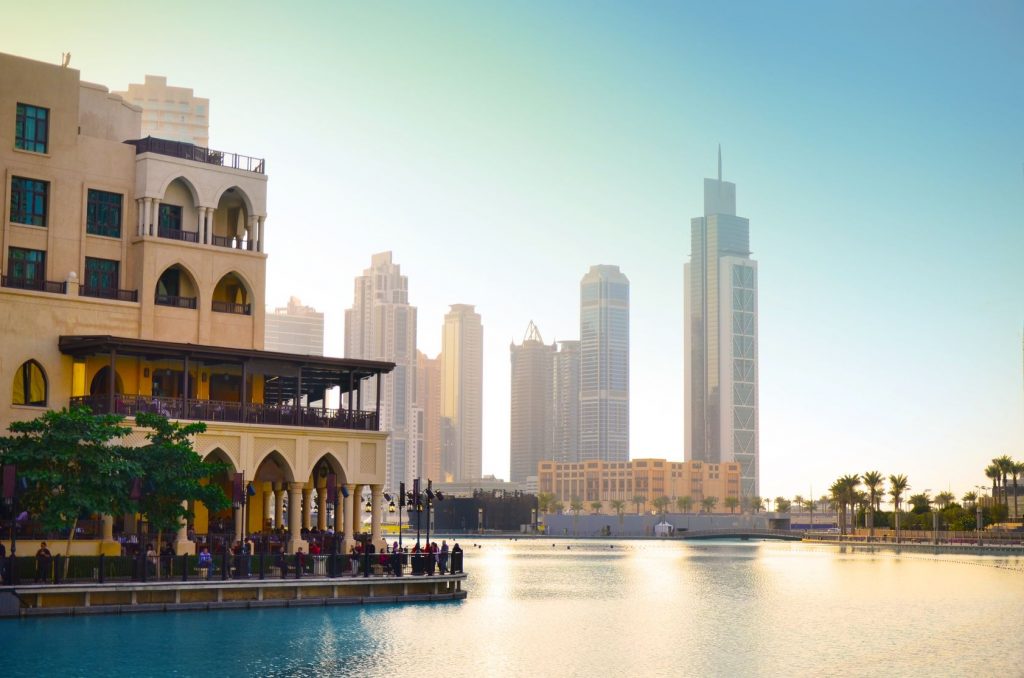 Microsoft designed a computer font specially for Dubai
Posted on: 3rd May 2017 in Dubai
Dubai is the first city to be honoured with its very own font from computer giant Microsoft. On Sunday 31
st
April, Sheikh Hamdan bin Mohammed launched the "Dubai" typeface as a "a very important step for us [Dubai] as part of our continuous efforts to be ranked first in the digital world." Sheik Hamdan added that "we are confident that this new font and its unique specifications will prove popular online and in smart technologies across the world. Therefore, we urge all government entities to use the Dubai Font in their official correspondence." The Dubai font has been designed in both Arabic and English script and adapted for 21 further languages. It comes in Windows and Mac compatible Opentype TTF format, as well as a variety of webfonts for internet use. The Dubai font is available free of charge to 100m Office 365 users worldwide, said Samer Abu Ltaif, president of Microsoft Middle East and Africa. Leading font agency Monotype – behind such font favourites as Monotype Corsiva and Monotype Sorts – were behind the new font design. Inspiration came, said Dr Chahine, Microsoft director, from "the openness and harmony of the people in the UAE, the essence of Dubai and its vision to become the quintessential modern Arab city".
Download the Dubai font here
Font facts
Computer "fonts" that we use every day on laptops and smartphones originate from the metal blocks used for the first printing press invented by Johannes Gutenberg in the 15th
A "typeface" is what used to be called a collection of one or more fonts. In the age of digital typography, the terms "typeface" and "font" are often used interchangeably. Strictly speaking, a "font" is a collection of "glyphs" (ie. single units) in a similar style and size.
Fancy fonts make people over-estimate the time taken to achieve any tasks that are being written about. Hyunjin Song and Norbert Schwarz asked participants in their 2008 study to say how long a given to-do list would take – and presented one version printed in simple Arial font to one group, and one version printed in fancy Brush font to another group. The Arial group said the list of physical actions would take 8.2 minutes on average; the Brush group said the schedule would take 15.1 minutes.
Arial is the most popular webfont in use, claiming 15% of an April 2017 sample of over 10,000 websites.
Fonts are created nowadays by companies called "font foundries". Fonts are licensed to users via an End User License Agreement, although some are provided free.
"Typeface piracy is a big problem," says influential tech magazine Wired. Companies are regularly sued – especially in the US – for infringing font rights. Font foundry Font Brothers filed a lawsuit in January 2016 against Hasbro for using one a Font Brother fonts without a license for My Little Pony.
Need professional financial advice?
We have 18 offices across the globe and we manage over $2billion for our 20,000+ clients
Get started