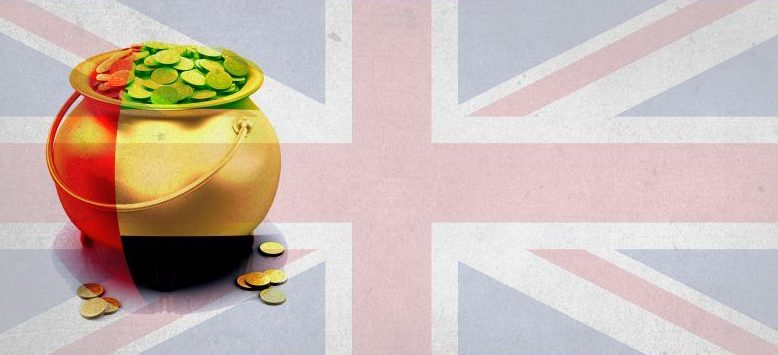 How far are your pounds and your dirhams going?
Posted on: 24th November 2017 in Dubai
As expats or simply holidaymakers, we are all part of the $5 trillion dollar-daily industry that is global foreign exchange – so it's wise to stay informed on what currencies are doing. The changing value of the currency in your pocket can affect:
What you can do on holiday
How you budget over a typical month and year
The levels at which you can save
The investments you make – including property
Your monthly costs
Travel expenses – splashing out when in dirhams
Did you know that the dirham, as with a couple of other Gulf countries' currencies, is 'pegged' to the US dollar? This means, that if the dollar goes up and down in value on the foreign exchange market, the dirham does to the same degree against those other currencies. The dirham has an exchange rate of $3.65 to the dollar, specifically. It's for this reason the UAE is sometimes called a 'dollar economy'. Such a peg is common with emerging nations, and the dollar peg has worked very well for UAE since it is a world leader in oil and gas production and those two fuels are globally priced in dollars (with a few exceptions). It's looking good at the moment for Dubai tourism. The government reported in July that 
just over 8 million people visited the second biggest emirate
 in the first half of this year – up 10.6% compared to the same period last year. While India stands out as the highest source of tourists – just over a million visited Dubai in six months, up more than a fifth on last year – visits from other countries boomed too. Russian visitors, for example, increased 97% to 233,000. It's been up and down for the Russian currency relative to dirhams in the last 180 days. The rouble fell from Dh0.065 on 25 May to Dh0.0608 on 11 July – down 6.4%. It then rose again to Dh0.0642 on 15 October, then back down to Dh0.0619 by 20 November! For pound sterling, the currency went from 
a low of Dh4.64
during the last 180 days on 21 June to a high of Dh4.99 on 16 September. That's a 7.5% rise. So tourists from the UK coming on the latter date will have a noticeably stronger purchasing power – ie, your money goes further – when in Dubai than if they arrived and changed their money on the first date. Checking out the exchange rate before you travel will leave you best placed when it comes to booking hotels, activities and nights out. If you're flexible with your holiday time, there's no use breaking the bank for a week in the sun.
Expenses back home in the UK
You don't need to sell everything and close your bank accounts back home to be considered 'offshore' in UAE – although you may be liable for income tax back home if you've got assets generating you income over a certain threshold. But if you have ongoing liabilities back home, such as mortgage repayments on a house, it's important to keep tabs on how much this is costing you in 'real' terms as a result of currency movements. Take as an example those two exchange rates at different dates mentioned above: pound sterling was at a low dh4.64 on 21st June and at a high of dh4.99 on 16th September. In the three month period between these two dates, the dirhams you send over on the latter date have 7.5% less value than on the first date (remember, in transferring dirhams back to the UK, you're 'buying' pounds, which have strengthened over that period). And that's putting aside the cost of transferring from the foreign exchange provider. The costs of currency exchange begin to add up. So, for another example, your mortgage repayment might be the same amount in pounds back home, but the number of dirhams required for that amount in pounds has changed. To boost your personal finances, apply this to any mortgage or any other ongoing cost back home that you're paying for each month. Are you paying a lot more than a year ago to transfer the same amount in pounds? Consider instead any costs back home that are more periodical than monthly: perhaps your eldest is back home at university or private schooling, and the bill for tuition creeps up on you every quarter? If so, it's worth scouring the internet for foreign exchange companies that allow what's called forward contracts – essentially the ability to lock-in today's exchange rate (if it's favourable, transferring from dirhams to pounds) to be transferred later, perhaps a couple of months down the line. Pick your IFA's brain about the issue of currency exchange – your IFA will already know something of your commitments back home as it is.
Investments
A number of product types you may have discussed with your adviser may involve an awareness of currency markets. For example, buying shares and bonds in different countries requires you to have their currency to hand – you can't buy Japanese shares directly except in yen, for example. Regular savings vehicles, on the other hand, allow you to pay in with one currency, but give access to a range of different asset classes – such as equity funds – of these different countries without you needing to be 'in' those currencies. So you get the benefit of diversification paying with just a single currency – such as dirhams/dollars (pegged, remember!) What about your pension transfer options? Moving into a Self Invested Personal Pension (SIPP) or a Qualified Recognised Overseas Pension Scheme (QROPS) in jurisdictions such as Malta or Gibraltar is well known for its tax and access benefits. But have you considered that you can choose which currency you want the structure to be? How much would your UK pension in dollars suit you better than transferring from pounds with your contributions still in the UK?
Verdict
With only so much time to dedicate to your financial planning, you don't want to get too hooked up on currency exchange – but, especially for cross-border affairs of a legal/financial nature such as Wills, pensions and investments, you need to have your finger on the currency pulse. Or, better still, you need an IFA that specialises in cross-border affairs.