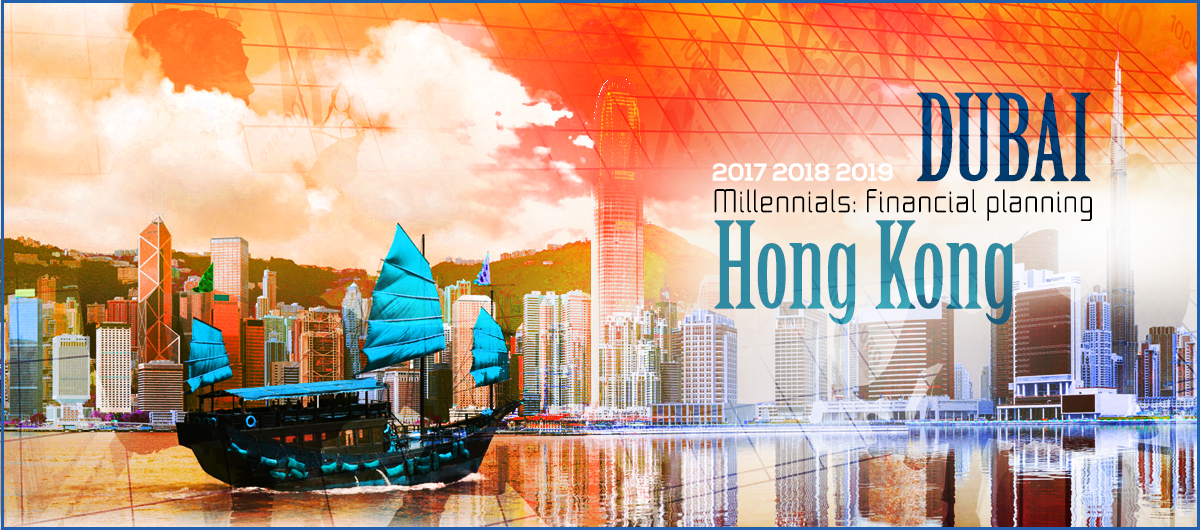 Hong Kong Millennials on the money
Posted on: 17th January 2018 in Dubai
Both Dubai and Hong Kong are recognised centres of excellence in delivering personal financial services to expats. On the face of it, you would expect young people in both cities to share similar attitudes towards financial planning. Both cities continue to attract Western expats whose cross-border finances inevitably get complicated, particularly with intensifying regulation – with all Millennials facing the same need to get saving for their retirement as soon as possible. So why is it that over 20% more young people are saving for their financial future in Hong Kong than in Dubai? According to separate 2017 surveys from HSBC and Black Rock:
Four out of five Hong Kong Millennials have started saving for retirement vs.  … … only three out of five Dubai Millennials. 81% of Hong-Kong residents aged between 25 and 35 stated that they had started their retirement planning compared to only 59% of Millennials in Dubai, and an average of 69% in of other Asia-Pacific countries. So what accounts for the difference in young people getting down to saving? Both surveys interviewed expats and non-expats alike and, in Hong Kong, 94% of the population is native Chinese with only 6% expats – compared to Dubai, in which 15% of the population is native to the UAE and 85% comprises expats. The dominance of Chinese cultural values may therefore account for the positive difference between Hong Kong and Dubai Millennial financial behaviour. But we can't be sure. What we can be sure about is the continued need for qualified financial advice in expat hotspots such as Dubai – and, increasingly, Hong Kong. Millennials in particular need to get started as soon as possible with their financial plan for their life and there's plenty of easy wins to get their money working for them with the right guidance.
How are Millennials not doing so well with money?
Millennials everywhere (it seems) face the same problem – that it's all too easy to under-estimate the challenges of a lifetime's financial journey. The majority of HSBC's respondents of all ages agreed that Millennials were paying for the financial mistakes of past generations; they face a tough challenge but, certainly in Dubai, Millennials aren't hitting their savings targets. Petr Klimes of Abu Dhabi Islamic Bank commented on the 2017 HSBC survey that, "millennials aspire to save close to 20 per cent of their income, while our actual customer data shows that most save below 10 per cent." Hong Kong researchers from Black Rock found that "all groups surveyed in Hong Kong are underestimating how long they will live, as well as their retirement saving and spending needs." Hong Kong boasts the highest life expectancy in the world (87 years for women, 81 for men).
Hong Kong clients see benefits of having an IFA
Black Rock learnt that people in Hong Kong who took on an Independent Financial Advisor (IFA) were more confident and knowledgeable about their investments: those polled who used an IFA were "more positive about meeting retirement income needs (56%) than those not advised (32%). They also appear to have a better understanding of the income they need for retirement (66% vs 49%) so are more confident in their retirement investments (59% vs 41%)."
Holborn Assets opens new office in Hong Kong
As of Q1 2018, Holborn is pleased to offer a fully-regulated IFA presence from our brand-new office in central Hong Kong, having recently announced our acquisition of Globaleye Hong Kong. Read more.