Wealth Management vs Private Banking
Our in-depth guide will tell you all you need to know about wealth management vs private banking - so you can make an informed decision and choose the products and services that are right for you
Get wealth advice
Do you understand the difference between private banking and wealth management as a High Net Worth Individual (HNWI)?
While the clientele may be similar for both private banking and wealth management, it's how each service can help you specifically that's the key to deciding which one you need.
For you, the client, we understand that your priority is finding the right expertise to help manage your portfolio and your finances as a whole.
Here at Holborn Assets, we offer independent financial advice on a global scale. So let's uncover the key differences between wealth management vs private banking financial institutions to guide you.
What is private banking?
Private banking has many similarities with regular retail banking in terms of the products offered.
However, private banking clients are those with a significantly higher level of wealth and is only accessible to them.
Clients will receive a more tailored and dedicated level of service, as private banks are geared towards those with higher incomes.
The core focus of a private bank is usually traditional banking services such as managing deposits, providing credit, and facilitating transactions. The only difference being a more personalised and dedicated level of service is provided.
That said, sometimes services usually associated with wealth management such as investment advice, wealth planning or general portfolio management will also be offered by a private bank.
It is at the discretion of the client whether they want to receive these additional services from their private bank, or seek expert and impartial input from a wealth manager instead.
What services do private bankers offer?
Credit cards
Current accounts
Deposit accounts
Financial planning
Foreign exchange
Investments
Loans
Mortgages
Overdrafts
Tax planning
Why private banking?
Someone would opt for private banking when a regular retail bank no longer meets their needs, especially as a wealthy individual or HNWI.
Private banks can offer a personalised service, specialised expertise, exclusive products and a higher level of confidentiality compared with regular banking. Another notable perk is that private banks tend to offer higher interest rates for savers than regular banks.
In general, the clientele of private banks tends to be the likes of entrepreneurs, entertainers and sporting professionals. As a private bank may specialise in the specific banking needs of such clients, an applicable individual may feel more catered to compared with using a retail bank.
Considerations of private banking
Not all private banks are created equal. As with regular banks, some are going to have better reputations, not to mention offer more or fewer services than others.
One major point to note is that banks will usually favour their own products or services over others on the market. As a result, the products sold to you may not be as competitive as the options a wealth management firm could have provided to you instead.
So while there may be some overlap in terms of actual services provided, the approach may differ with a private bank due to aspects such as commission structures or even specialist wealth knowledge.
The fee structure of private banking can vary from charging a percentage of the Assets Under Management (AUM) to fixed fees. So it's important to do your research to ensure a private bank is right for you.
There may also be ethical and moral concerns when it comes to who manages your finances – it's not uncommon for private banking firms to be exposed by scandals.
Ultimately, be careful with who you trust to manage your funds.
What is wealth management?
Wealth management takes a more holistic view of someone's finances in terms of their short and long-term wealthgoals.
These goals can be narrowed down to three main considerations: Growing your wealth, protecting your wealth and passing on your wealth.
The concept of wealth management is that it looks to help affluent clients and HNWIs make smart decisions. These decisions consider where you're currently at in relation to where you want to be.
In many ways, wealth management is more of a specialised service than private banking. This is because a wealth manager must take a broad view of their client's financial health, so that they can best advise them as part of a wider strategy.

Working closely with clients, wealth managers must not only understand their client's financial situation, but also their risk tolerance in relation to their goals. The support provided by a wealth manager is ongoing, building a valuable relationship over time, including throughout various life stages for the client, as well as when navigating financial market fluctuations.
Read more: What is Wealth Management?
What services do wealth managers offer?
Estate planning
Expatriate financial services
Financial planning
Income growth
Inheritance planning
Investment Management
Investing for children
Retirement planning
Risk management
Savings
Tax efficiency
Why wealth management?
"If you run into questions you can't answer, or have needs that could benefit from input from a specialist, then a wealth manager could help you make informed decisions about your finances and provide guidance throughout the process" – Forbes
Someone would seek out a wealth manager when they want to know their money is working as well as it should be for them.
Wealth management can also ensure your future financial goals are on track. Plus, that you are not missing out on opportunities to maximise your wealth, particularly as a higher taxpayer or an expatriate.
In a wealth management consultation, a client will talk about their goals. It's the responsibility of a wealth manager to work out 'how can I get my client where they want to be?' in response.

So to summarise, wealth management is applicable to any HNWI individual who could benefit from independent financial advice to define a wealth and investment strategy and ensure their goals are on track.
Considerations of wealth management
Wealth management firms cannot provide clients with basic banking services. This is because the intention of wealth management isn't to provide day-to-day banking, rather it is to help with short and long-term financial goals.
Also, similar to private banks, not all wealth management firms are created equal. For instance, Holborn Assets is an award-winning wealth management firm with over 20 years in business. We operate in 13 different countries, with a particular specialism in helping UK expats living in the UAE.

If working with other wealth management firms, it's essential they are also fully regulated, and have a similar high reputation for quality assurance as ourselves.
We've also put together a helpful guide on how to choose the right wealth management firm.
In summary: Do I need wealth management or private banking?
Both private banking and wealth management have their merits, meaning you may benefit from both services.
But in short, someone would need private banking when a retail bank no longer meets their needs or lacks competitiveness as an HNWI.
Wealth management is a service also aimed at HNWI, but with a focus on investment management and helping to manage your money over the longer term, rather than accessing day-to-day banking services.
Still not sure which service is right for you? Check out our Wealth Management hub to find all the information you need.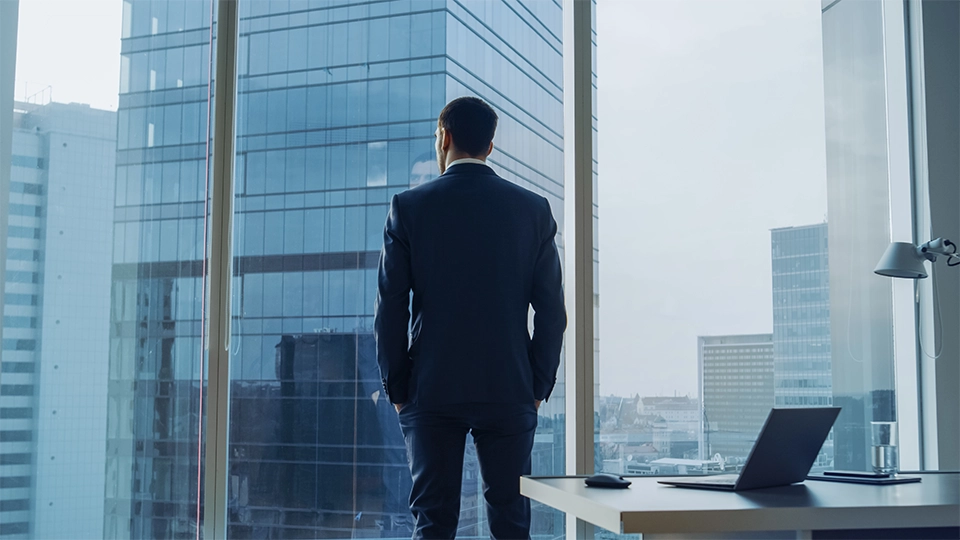 FAQs about wealth management and private banking
We know you may have lots of questions about all things 'private banking wealth management'. We've answered some of the most common queries below.
Need more help? Please contact us so we can be of further assistance.
What is a wealth manager?
A wealth manager is an individual assigned to a client to provide them with wealth management services. Wealth managers often bring extensive experience of financial services to the table. This means they are best placed to not only advise you, but get you to where you want to be in terms of your financial goals.
Can you explain what a wealth management adviser can and cannot do?
Wealth managers can advise you on all aspects of growing, protecting or passing on your wealth. Some related services include investment advice, financial planning, managing investments, tax planning and estate planning.
A wealth manager cannot offer general banking services, guarantee investment returns, provide legal advice, or make decisions without your input.
What is global private banking?
Global private banking differs from regular private banking, in that the services are provided on an international scale, rather than on a domestic or regional scale.
Private banks which operate globally must have a full understanding of international global markets, regulatory frameworks and tax laws to be able to best serve their clients.
Is wealth and asset management the same as investment banking?
Wealth management, asset management and investment banking are related services yet are also distinguished from each other.
A rudimentary explanation of the differences is that wealth and asset management are aimed more at individuals, whereas investment banking is usually accessed by corporations.
Read more: What is the difference between Wealth Management & Asset Management?
Holborn Assets – Wealth Management Services
Are you in search of wealth management to help plan your next financial steps in life?
Holborn Assets is an award-winning financial advisory group. We provide wealth management services to our clients across 18 global locations.
To set up a wealth management consultation, or for any help or advice with anything we've mentioned above, send us a message and our team will be in touch shortly.
You can also keep up to date with our latest financial news and advice over on our Instagram, YouTube or LinkedIn channels.
You may also be interested in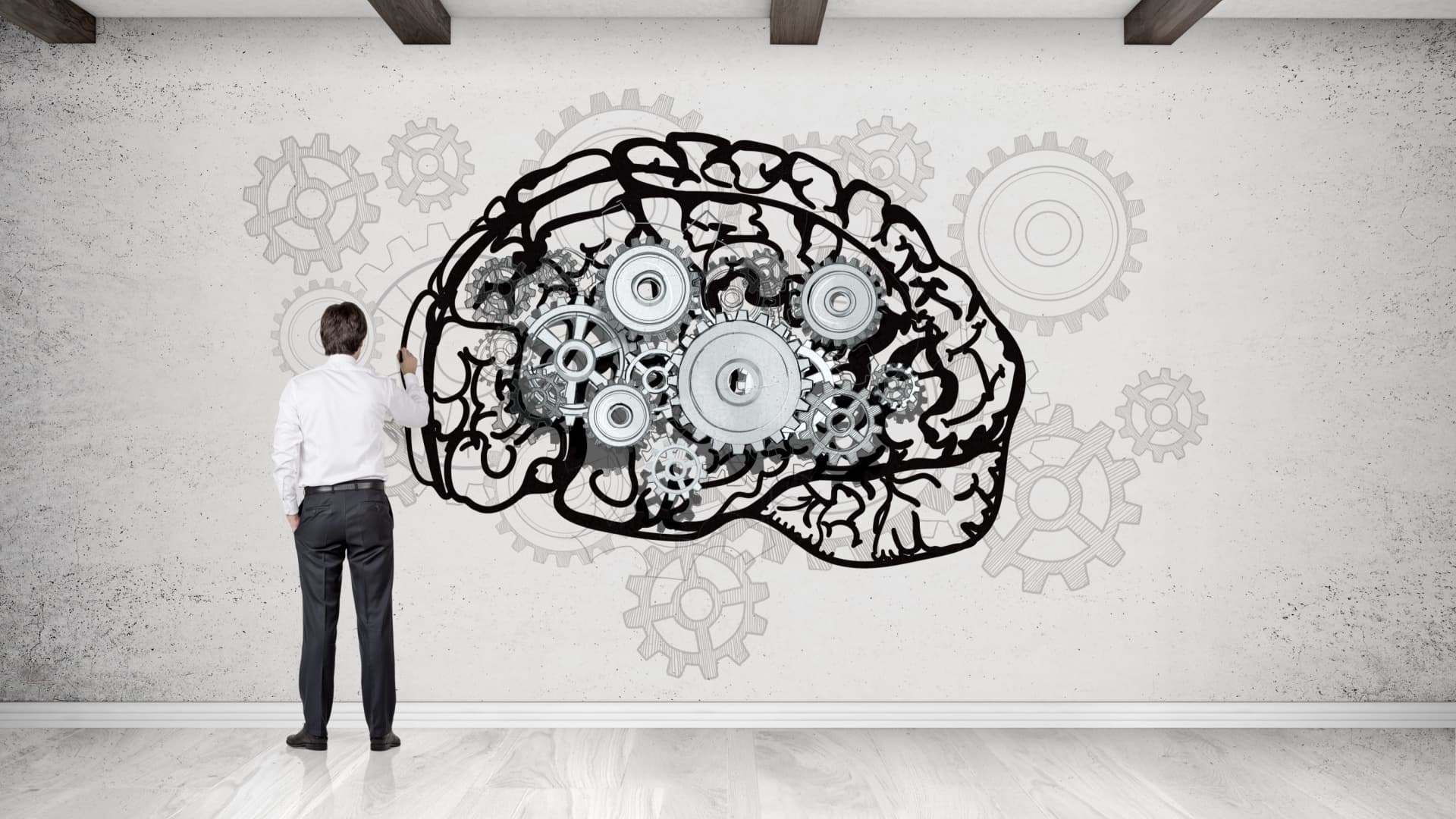 Behavioural finance theory suggests we make decisions based on emotions rather than logic. Understanding it could help you make better investment decisions
Read more