Financial Advice for Pensions
Planning ahead and getting independent financial advice for pensions is essential to your long-term retirement planning. In this guide, we look at why financial advice for pensions is so important and how Holborn Assets' pension advisers can help you
Get pension financial advice
Did you know that the average retiree will need to plan ahead for two decades in retirement?
That's according to data from the ONS showing how average life expectancies are on the increase. Therefore, having a good understanding and management of any pension funds is crucial to ensuring a sustainable income during retirement, whatever age you plan on retiring.
As we all know, planning ahead for retirement is the key to being able to enjoy a comfortable standard of living once you are no longer earning an income from employment.
Whether you are making retirement plans in the UK, UAE or any of our other 18 international locations here at Holborn Assets, here is an overview of whether you should seek financial advice for your pension to guide you.
Do I need a financial adviser for my pension?
The short answer is yes, although it can depend on the type of pension(s) you hold.
UK pensions fall into two main categories which are defined contribution pensions (non-safeguard benefits) and defined benefit pensions (safeguard benefits). If you're not sure which pension you have, see our FAQ section below for a further explanation of each type.
In essence, you will need a financial adviser to transfer a defined benefit pension, in addition to receiving ongoing advice for that pension.
With a defined contribution pension, it is not a legal requirement to work with a financial adviser should you want to make any changes to it. That said, this pension type could still be one of your largest assets.
If a defined contribution pension is of significant value, and you are not comfortable managing your own investment, then a financial adviser may be able to help ensure you are maximising any potential returns.
Pension types
Good to know💡: Each year, you can personally contribute up to 100% of your relevant UK earnings into a pension or the annual allowance (whichever is lower) and receive tax relief.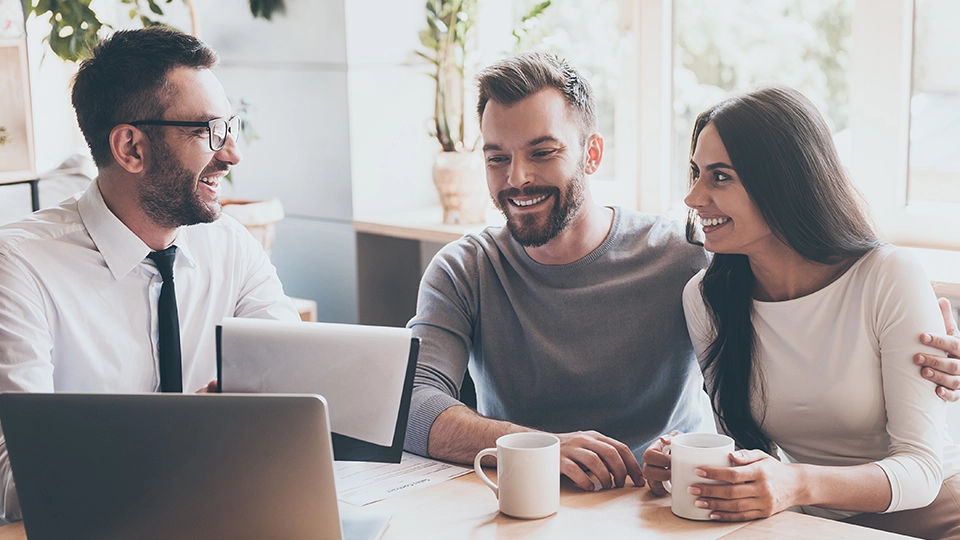 Advantages of using a financial adviser to manage your pension
Taking financial advice to manage or transfer your pension savings for retirement is always going to be more straightforward than trying to do it yourself.
The role of a financial adviser is to help manage your funds over the long term. This will be achieved by conducting regular reviews of your investments and making suggestions where improvements can be made.
All of these actions will not only keep your pension on track and ensure you meet your most important financial goals, but will offer that peace of mind which isn't so easy to achieve without the help of an expert.
Furthermore, when you consult a financial adviser such as our own pension experts here at Holborn Assets, you'll benefit from:
Being able to explore your pension options
Receiving a tailored pension plan
Navigating the tapered annual allowance
Expert advice on national or expatriate pensions
The ability to make an informed decision about your own retirement strategy
Ensuring your pension savings are held in high-quality investments
Your retirement options
Advice on other savings and investments
We've also made a helpful video on what the process of transferring your pension with Holborn Assets entails.
Can I cash in my pension without financial advice?
Regardless of the pension type you have, you should always seek professional pension advice before cashing in a pension. This financial advice should come from a professional who is fully regulated within the applicable laws of your country.
It is also a legal requirement to seek financial advice if you have a defined pension contribution worth at least £30,000 which has a guaranteed annuity rate attached to it.
In some cases, it's not advisable to cash in a pension pot, unless the pot happens to be very small. There may also be tax implications for cashing out a pension pot, which again is one of the many reasons why financial advice should always be sought.
If you're a business owner, you'll know how important financial advice is when making business decisions, so seeking financial advice for your pension, especially before cashing it in is a must.
Pension financial advice FAQ
We know the topic of pensions can feel confusing at times. We've answered some of the most common questions about pensions below.
If you don't see your query, please get in touch with one of our pension experts so we can point you in the right direction.
What is a defined contribution pension?
A defined contribution pension (a non-safeguard pension) can be a workplace pension set up by your employer, or a private pension scheme you have set up yourself. The value of a defined contribution pension may go up or down depending on how that investment performs over time.
What is a defined benefit pension?
A defined benefit pension is also known as a safeguard pension. How it works is that its value is based on how many years you have been a member of the scheme, along with the salary you earn when you either leave or retire.
A secure income for life is paid out which increases with the rate of inflation. While an employer contributes towards the scheme, it's also possible to make additional contributions into a defined benefit pension yourself.
This pension type will usually continue to be paid to your spouse or dependents after you die.
What is the cost of financial advice for pensions?
A common query is 'How are adviser fees paid?'. In some cases, clients may pay an advisory fee. However, with pensions, it is standard practice that the adviser will charge a percentage of the total savings, with the fee being taken from the fund itself.
Typically, the initial fee ranges between 1% and 4%. Ongoing annual charges range between 0.5% and 1.5%.
In summary: Is it worth getting a financial adviser for a pension?
Absolutely, especially if you personally identify with any of the above scenarios where advice would be hugely beneficial.
Also remember the amount a pension adviser charges for their services often pales in comparison to the amount they can save you, especially compared with a DIY approach or even remaining on a less favourable rate.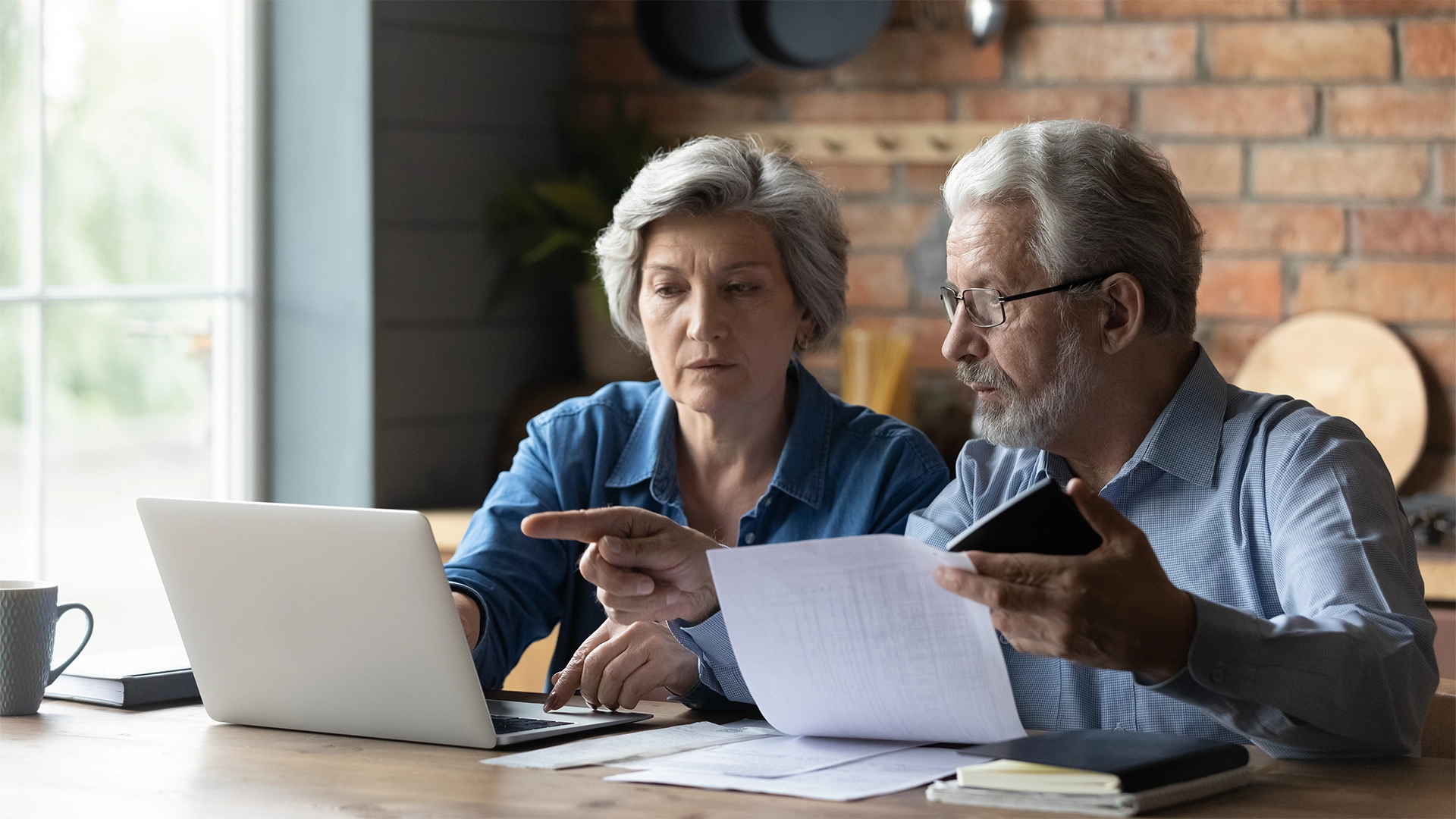 Holborn Assets – Award-winning financial advice for pensions
Are you in search of independent financial advice for your pension? With a global presence, Holborn Assets is one of the largest worldwide financial advisory firms.
Pensions are one of our many areas of specialism as part of our retirement planning services. We currently have more than $3bn under management, with more than 20,000 clients who put their trust in our unrivalled expertise.
Create or manage your own retirement strategy today by getting in touch with one of our experts. For those outside of the UK, Holborn Assets has brought our highly regarded UK financial services standards to the UAE within the international expatriate marketplace. In total, we have a presence in 18 different locations around the world.
Please contact us and one of our advisers will be in touch shortly to discuss how we can help you.
You can also keep up to date with our latest pension news and advice on our Instagram, YouTube or LinkedIn channels.