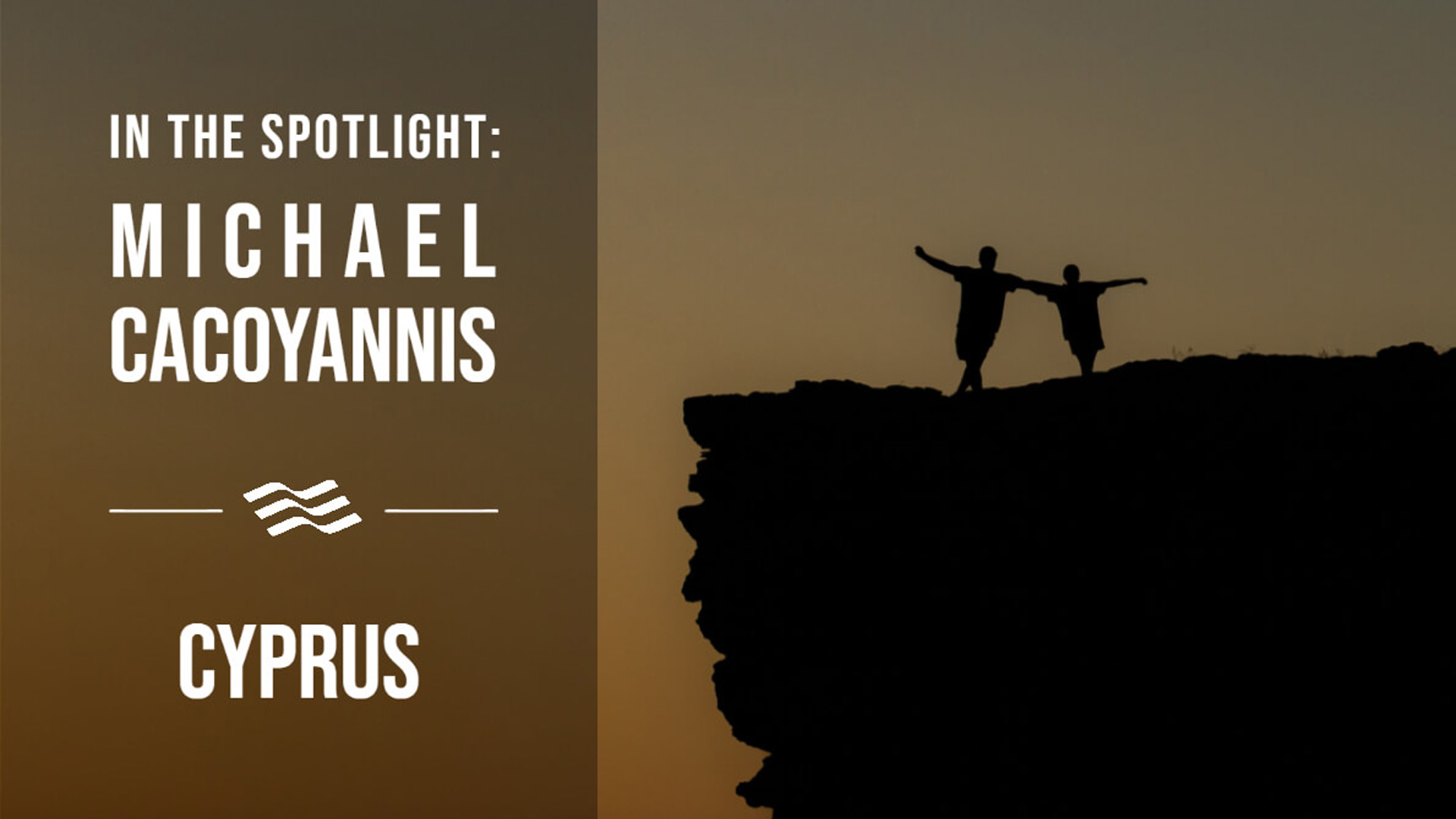 In the Spotlight: Michael Cacoyannis and Zorba the Greek
Posted on: 13th March 2020 in In the Spotlight
Some people transcend their chosen fields. Whether it's sports, politics, film, music, or any other area, some rise above the rest.
With offices globally, Holborn continually aims to appreciate the cultural heritage of the locations in which we are located. That's why we have launched In the Spotlight.
Our weekly series will focus on a different global icon and their contribution to their respective country.
This week we focus on Michael Cocoyannis, the Cypriot director behind the 1960s blockbuster Zorba the Greek. 
Rich and vast, two words you could use to describe Cyprus' history.
Cyprus is well known for its ancient tombs and Roman mosaics. It's also home to Commandaria. The dessert wine has been made for around 5,000 years, making it the oldest named wine in the world.
Despite being steeped in history and culture, it wasn't until the mid-1960s that the country started to get noticed. 
It was all thanks to one man's love for Greek cinema that helped bring worldwide attention to Cyprus and Cypriot culture.
Filmmaker Michael Cacoyannis was influential in the revival of Greek cinema. His work is a part of Cyprus' history which ultimately helped to raise the profile of his homeland.
The power of cinema 
Movies are more than just a form of entertainment. They introduce people to new cultures, ways of thinking, and change perceptions.
In the early days of film, this would have been a window to another world for most people. Travel to distant lands was a luxury enjoyed by few, but movies brought other countries and cultures closer to people.
Greek cinema started to take shape in the early part of the 20th century. Unfortunately, conflicts within the country and world wars made it difficult to form an established national film industry.
Just like that, Greek cinema was lost to international audiences. With it, people's glimpse into a foreign culture. That was until one man brought about its revival.   
A star is born
Michael Cacoyannis was born Michalis Kakogiannis, on 11th June 1922 in Limassol, Cyprus.
Cacoyannis travelled to London in 1939 to follow in his father's footsteps and study law. It was during his time in London that he pursued his passion for theatre alongside his law degree.
His love for theatre ultimately led to him turning down the chance to join the bar. 
Instead, Cacoyannis attended the Central School of Speech and Drama to study acting. He also honed his directing skills at the Old Vic School.
When the Second World War broke out, Cacoyannis was working for the BBC on their World Service programme. 
After producing Greek-language cultural programmes for the BBC World Service, Cacoyannis began his brief acting career in the mid-1940s.
Cacoyannis had a successful career during his time treading the boards. Oscar Wilde cast him as Herod for his depiction of Salome. He was also the lead in Caligula, a play written by Albert Camus.
Despite his success, his true calling was directing.
He moved to Athens in 1952 where his directing career would take off a year later. 
Windfall in Athens was his debut film in 1953. Just like his films that would follow, it introduced the audience to the culture of his homeland.
It was in 1964 with the release of Zorba the Greek that Cacoyannis would be catapulted to international fame. It was also the film that would shine the spotlight firmly on Cyprus, and spark the revival of Greek cinema.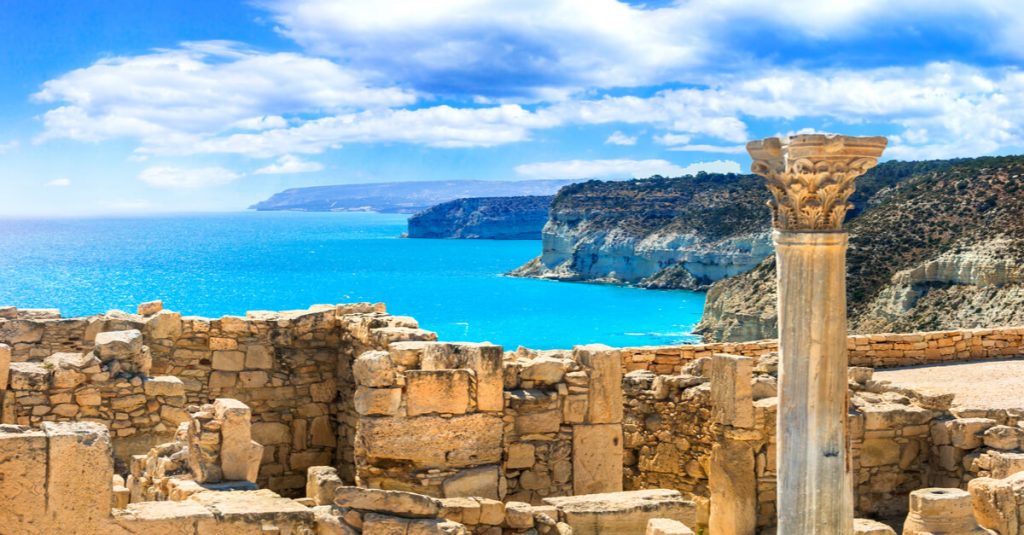 Michael Cacoyannis helped bring Cyprus into the spotlight
Zorba the Greek
The film was based on the 1949 novel, The Life and Times of Alexis Zorbas, by Nikos Kazantzakis.
Zorba the Greek tells the story of Basil, an uptight Englishman who befriends a peasant named Zorba.
When things inevitably go wrong for them both, Zorba shows Basil how to enjoy life, even when things get tough.
The feel-good movie boasted an all-star cast. Anthony Quinn played the role of Zorba while Alan Bates played the supporting role as Basil.
Zorba the Greek was nominated for seven Academy Awards, winning three including Best Supporting Actress.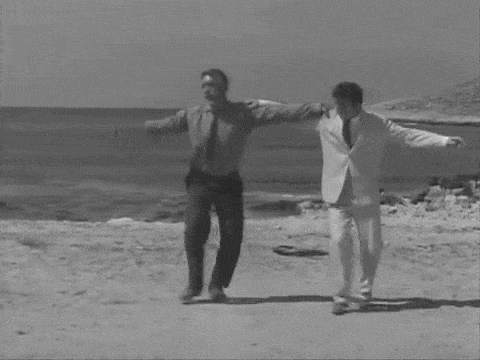 A famous scene from Zorba the Greek
Cultural impact
The movie was so successful that it was adapted into a Broadway musical in 1968.
It was later revived in 1983 and saw Cacoyannis and Quinn reunited for the musical, which ran for nearly a year.
Today, Zorba the Greek is a big part of pop culture. 
The movie has been referenced in others that have followed, including the 2002 hit movie My Big Fat Greek Wedding.
The success of the movie shouldn't be judged on the revenue it generated alone. 
It shone a light on Greek culture and heritage. By proxy, it introduced people to Cyprus' history and brought the Mediterranean island into the spotlight.
During a time when Greek cinema was struggling to find its place, Michael Cacoyannis was the catalyst it needed.