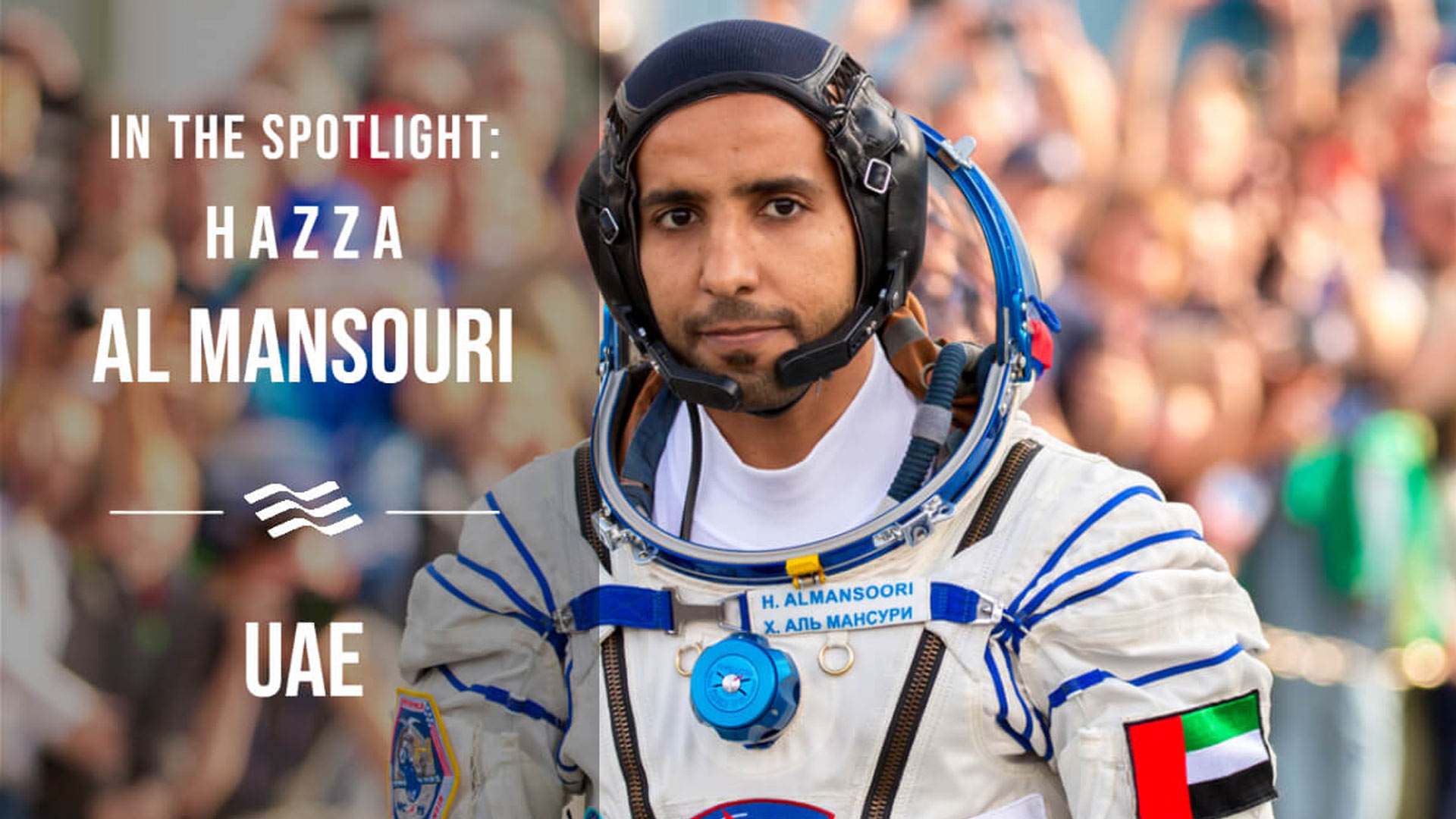 In the Spotlight: Hazza Al Mansouri
Posted on: 10th April 2020 in In the Spotlight
Some people transcend their chosen fields. Whether it's sports, politics, film, music, or any other area, some rise above the rest. With offices globally, Holborn aims to appreciate the cultural heritage of the locations where we are located. That's why we have launched our weekly series, In the Spotlight. Each week we will focus on a different global icon and their contribution to their respective country. This week we take a look at Hazza Al Mansouri, the first person from the United Arab Emirates to go to space.   Space is both fascinating and mysterious. On a clear night, you can gaze up at the infinite blackness and see captivating colours which light it. Space makes you realise that our planet is just a small cog in the ever-expanding universe. As children, many of us looked to the stars in wonder. Some dreamed of reaching them. Hazza Al Mansouri made that dream a reality. From a childhood dream to boarding the International Space Station, his journey has made him a national hero in the United Arab Emirates.  
Shooting for the stars
Hazza Al Mansouri Al Wathba, a suburb of Abu Dhabi. Hazza was fascinated by space from an early age. He spent a large portion of his childhood in the desert near the Liwa Oasis, looking up at the stars that filled the night sky. Al Mansouri followed his passion for aerospace, studying aviation at the Khalifa bin Zayed Air College. He received his Bachelor's degree in 2004. His educational background led him down the military route.  
Military background
Al Mansouri joined the United Arab Emirates Armed Forces. He was later selected for training to become a military pilot. He travelled over 8,000 miles to the US state of Arizona, where he trained on F-16 fighter jets. Training pushed Al Mansouri both physically and mentally. Flying an F-16 fighter jet, Al Mansouri would have experienced forces of 9Gs. That kind of extreme G-force would have put his body under immense strain. Al Mansouri also went through advanced training in water survival. Water survival training saw him learn to eject from his aircraft at blistering speeds of more than 800 kph. Following his intense training, Al Mansouri returned home to the United Arab Emirates where he worked as an F-16 pilot. After a stint in the military Al Mansouri turned his attention to entertainment, training as an air-show pilot. Learning to fly at death-defying speeds in formation saw Al Mansouri take part in several air shows to mark UAE National Day in 2017.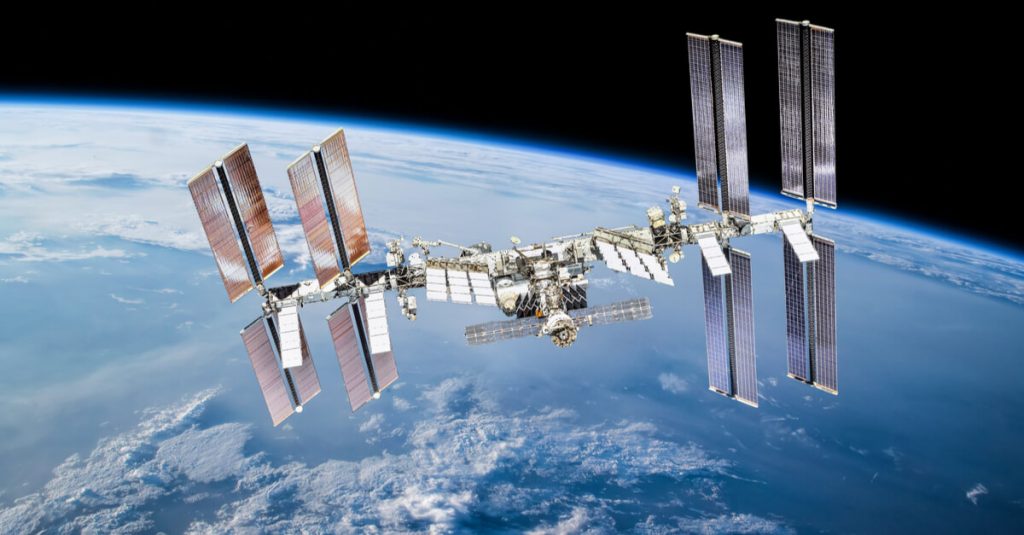 The International Space Station where Al Mansouri spent eight days
Making history
In 2017, Al Mansouri registered for the United Arab Emirates Astronaut Programme. Of the 4,022 people that applied to take part in the programme, only two would make it through. The two candidates who did make it would fly to the International Space Station. They would also become the first two people from the United Arab Emirates to go to space. In 2018, Al Mansouri made history and realised his childhood dream. He became the prime astronaut after a series of advanced medical and psychological tests.  The boy who had spent his childhood looking up at the stars was about to blast off to the International Space Station. Al Mansouri boarded the spacecraft on September 25, 2019, in Kazakhstan.  He spent eight days on board the International Space Station. During that time, he studied the effect of microgravity, comparing it with gravity on Earth.  
Wider impact
When Al Mansouri left Earth for the International Space Station, he made history. He was the first person from the United Arab Emirates to go into space. When he returned eight days later, he returned as a national hero. Sheikh Mohamed bin Zayed, the Crown Prince of Abu Dhabi, was there to greet Al Mansouri personally. Show pilots tore through the sky in formation, releasing the colours of the United Arab Emirates flag. Al Mansouri told a touching story upon his return. When he went to the mosque for the first time after returning, a couple of children asked him about his mission. He went back the next day to be greeted by crowds of children, all wanting to know about his time in space.  Al Mansouri hopes that his heroics will usher in the next generation of astronauts from the region. Speaking with Esquire in 2019 he said: "The launch sparked something in the souls of kids, not just here but across the whole Arab region.  "I believe they are already inspired and will follow their dreams and do something great." His story is an example of the significance of what he did. Al Mansouri became the catalyst which began the United Arab Emirates space programme. More importantly, he has inspired hundreds of thousands of children to follow in his footsteps. He is a prime example to any child who gazes up at the stars that one day, you can reach them.