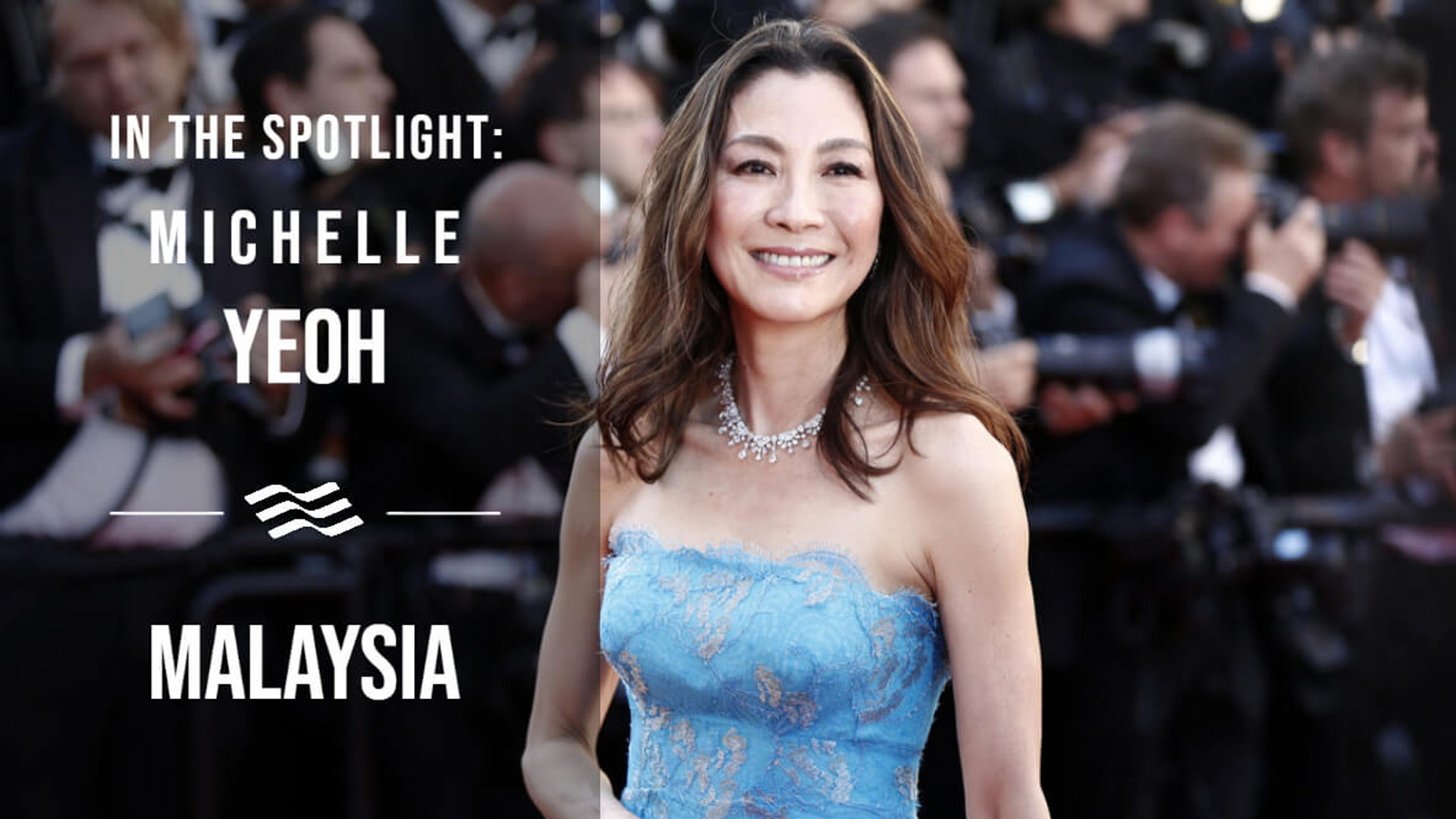 In the Spotlight: Michelle Yeoh
Posted on: 27th March 2020 in In the Spotlight
Some people transcend their chosen fields. Whether it's sports, politics, film, music, or any other area, some rise above the rest.
With offices globally, Holborn aims to appreciate the cultural heritage of the locations where we are located. That's why we have launched our weekly series, In the Spotlight.
Each week we will focus on a different global icon and their contribution to their respective country.
This week we take a look at Malaysian action movie star Michelle Yeoh.
Malaysia is a blend of modern architecture, ancient temples, white-sand beaches, and culture.
The bright lights and towering buildings in the country's capital, Kuala Lumpur, symbolise the country's thriving economy.
Integrated circuits and refined petroleum are two of Malaysia's biggest exports. 
Still, we're not here to talk about Malaysia's economy. We are here to talk about one of the country's most famous exports – action movie superstar, Michelle Yeoh.
Early life
Michelle Yeoh was born in Ipoh, western Malaysia. Her father was a lawyer and notable politician in Malaysia. 
Rather than follow in her father's footsteps, Yeoh turned her attention to the performing arts from a young age.
She started taking ballet lessons at the age of four. Her passion for dance (and inspired by the movie Fame) took her 6,500 miles away from her home.
Yeoh moved to the United Kingdom with her parents at the age of 15, where she went on to study at the Royal Academy of Dance in London – majoring in ballet and earning her BA.
Yeoh suffered a back injury which ended any hopes of her taking up ballet professionally. She returned to her home country, where her journey to the big screen would begin.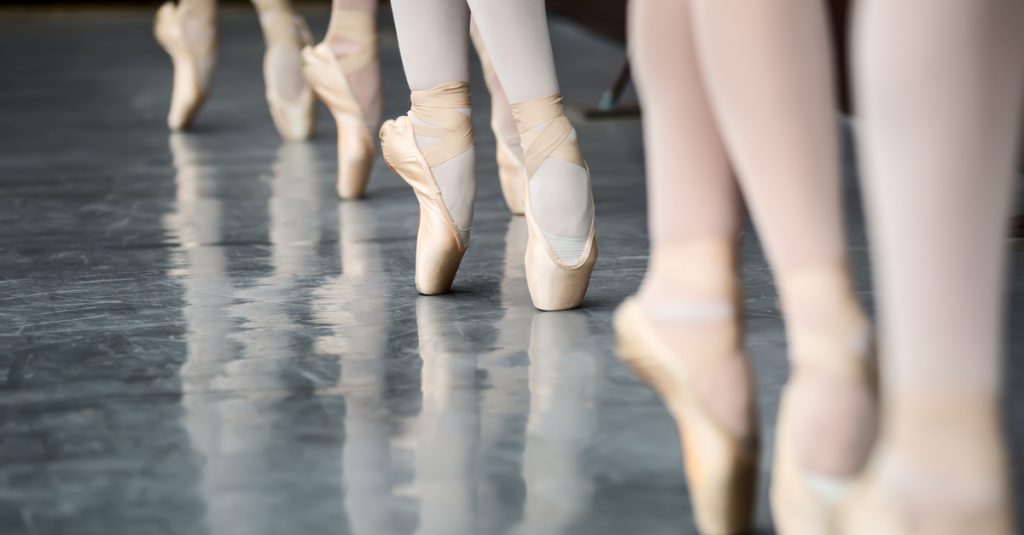 Yeoh aspired to be a professional ballet dancer before injuring her back
Movie career
After returning home, Michelle Yeoh won the 1983 Miss Malaysian beauty pageant. She went on to represent Malaysia at the Queen of the Pacific beauty pageant which she also won.
Yeoh's success on the beauty pageant scene led to her picking up small TV roles.
One of Yeoh's earliest TV appearances was in a commercial with martial arts icon, Jackie Chan. 
That commercial was to be the catalyst that would set Yeoh on her way to superstardom.
She caught the attention of D&B Films, a young Hong Kong production company. 
Yeoh was given small parts in some lesser-known films. It was in 1985 that Yeoh would get her big break. 
Big break and early retirement
Michelle Yeoh starred in 1985 action movie 
Yes, Madam!
The movie is widely regarded as the first of the so-called 'girls with guns' sub-genre.
Yeoh co-starred with American martial artist Cynthia Rothrock. Yeoh didn't know any martial arts when she signed up for the film. 
Her work ethic from years of dance helped her pick up the skills she needed before production started. She reportedly spent nine hours a day training and learning martial arts techniques.
Yeoh's role made her an action superstar in the Hong Kong movie scene and back home in Malaysia.
She went on to star in a whole host of action movies. Despite her back injury which ended her ballet career, Yeoh performed her own stunts.
Yeoh married Dickson Poon, D&B Films studio head, in 1987. Shortly after in 1988 she retired from acting, taking herself out of the public eye.
International stardom
Michelle Yeoh's marriage divorced in 1992 and Yeoh made her return to the big screen.
She starred alongside Jackie Chan in the 1992 blockbuster, 
Police Story 3: Super Cop.
Super Cop
 made its way to Western audiences, and her performance caught the attention of directors outside of Asia.
Yeoh starred alongside Piers Brosnan in the 1997 James Bond movie, Tomorrow Never Dies.
Michelle Yeoh would go on to star in several international blockbusters, including the 2000 hit movie 
Crouching Tiger, Hidden Dragon.
In 2018, she ditched the stunts and joined the cast for 
Crazy Rich Asians
. Yeoh's performance won her The Asian Awards for Outstanding Achievement in Cinema.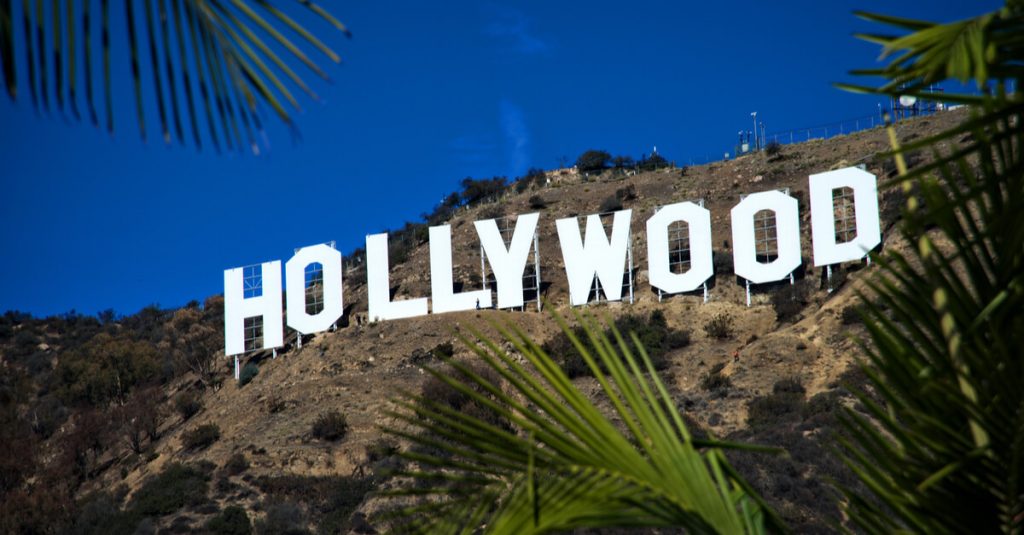 Michelle Yeoh became a star in Hollywood
Wider impact
Michelle Yeoh's dedication to her craft has helped introduce Western audiences to Asian cinema. However, her efforts have gone beyond that.
She has worked with numerous charities and organisations to improve lives. Live to Love and Make Roads Safe are two of the organisations which Yeoh has been appointed a Global Ambassador.
In 2016, the Malaysian icon joined forces with the United Nations Development Programme (UNDP).
The UNDP launched the Sustainable Development Goals (SDG) in 2016, a universal call to action which aims to end poverty, protect the planet and bring peace by 2030.
Programmes like these rely on raising awareness on a global scale to combat problems that people around the world are facing.
Yeoh was appointed as a Goodwill Ambassador as part of the SDG initiative. In her role, Yeoh works to empower the most vulnerable facing disasters and mobilise support for the SDG.
Yeoh was in Nepal in 2015 when it was devastated by an earthquake. She witnessed first hand the destruction it caused and how important it is to be prepared for these events.
One of her first appointments as Goodwill Ambassador was to visit Nepal for the first anniversary of the earthquake. 
During her visit, she put the recovery efforts in the spotlight and highlighted what is needed to prevent future devastation. 
Her success on the big screen has given her the status and platform to inspire change and help some of the most vulnerable people.
Michelle Yeoh's continuous campaign work and dazzling onscreen displays, make her one of Malaysia's most famous and influential exports.