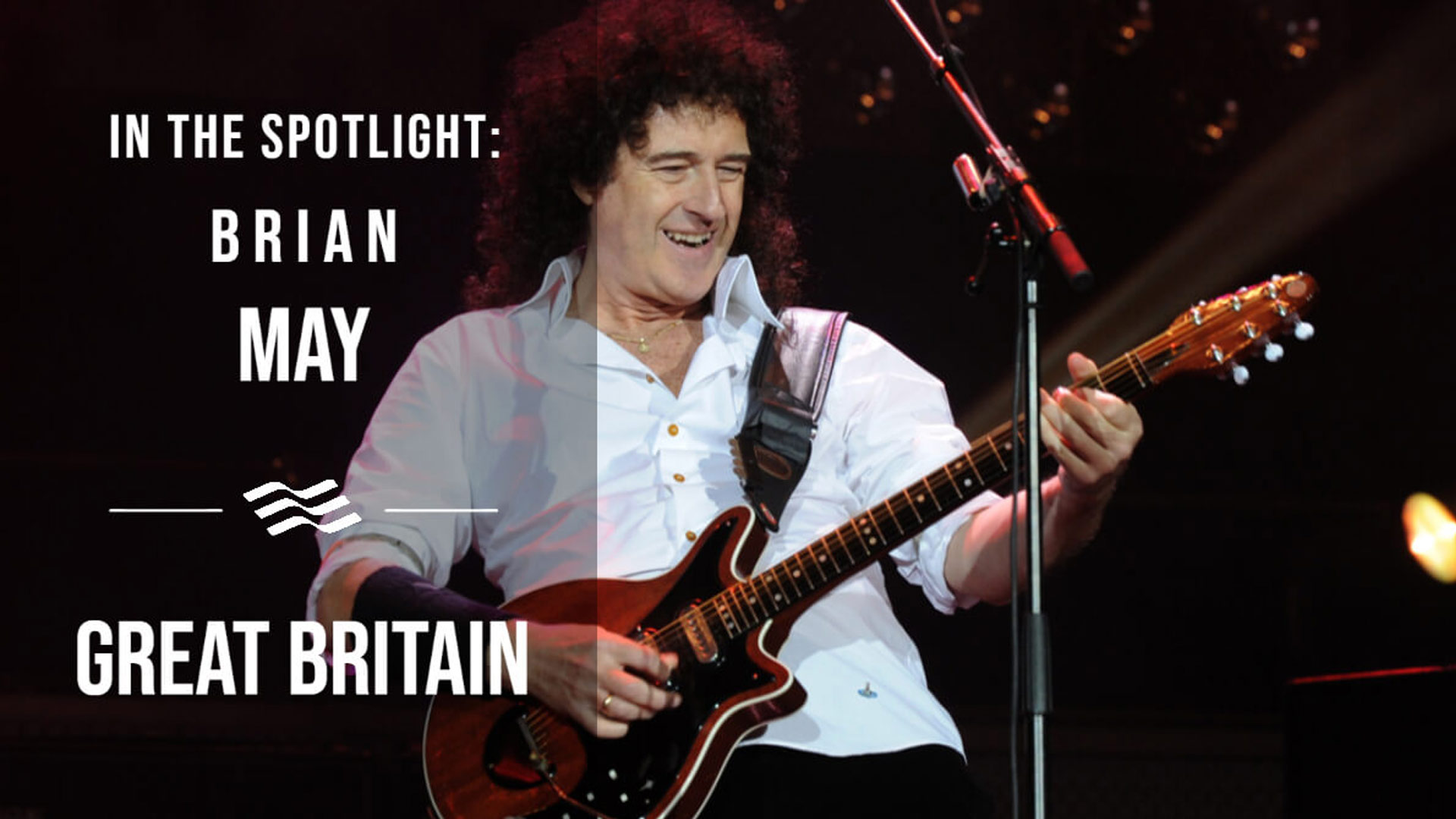 In the Spotlight: Brian May
Posted on: 3rd April 2020 in In the Spotlight
Some people transcend their chosen fields. Whether it's sports, politics, film, music, or any other area, some rise above the rest.
With offices globally, Holborn aims to appreciate the cultural heritage of the locations where we are located. That's why we have launched our weekly series, In the Spotlight.
Each week we will focus on a different global icon and their contribution to their respective country.
This week we take a look at British music icon, animal activist, and scientist, Brian May.
Music is an integral part of British culture. Throughout history, the UK has produced some of the most iconic names in music. The Beatles, David Bowie, and The Rolling Stones all took the music scene by storm, achieving international success. One British band that had an undeniable impact was Queen. Their music has stood the test of time, and the band has legions of fans spanning multiple generations. In 2017, the movie Bohemian Rhapsody immortalised their story. Brian May, one of the founding members, is understandably known for his legendary performances and genius guitar work. But Brian May's contributions go beyond music. His work in the sciences and tireless commitment to animal welfare has made him a British icon.
The early years
Brian May was born in Hampton, Middlesex on 19 July 1947. May attended Hampton Grammar School, an independent boys school, where he formed his first band, named 1984. The group was named after George Orwell's famous novel of the same name and featured Tim Staffell on vocals. Despite his love for music, May continued down the academic route. He studied at Imperial College London, where he graduated in 1968 with a Bachelor of Science degree in Physics. May would stay on at Imperial College to study for a PhD in astrophysics. During his studies, May also pursued his passion for music.
The start of something big
In 1968, May and his 1984 bandmate Tim Staffell decided to form a new band. Needing a drummer, May and Staffell placed an advertisement on a college notice board. Roger Taylor, a dental student at the time, saw the ad and auditioned. Taylor joined the group and called and performed under the name Smile. Staffell was a student at the Ealing Art College where he met Farrokh 'Freddie' Bulsara – or Freddie Mercury as he would later be known. Bulsara was a fan of Smile and joined the group when Staffell left in 1970. The group, now consisting of Brian May, Bulsara, and Taylor started experimenting with different sounds. The band also had a new name – Queen.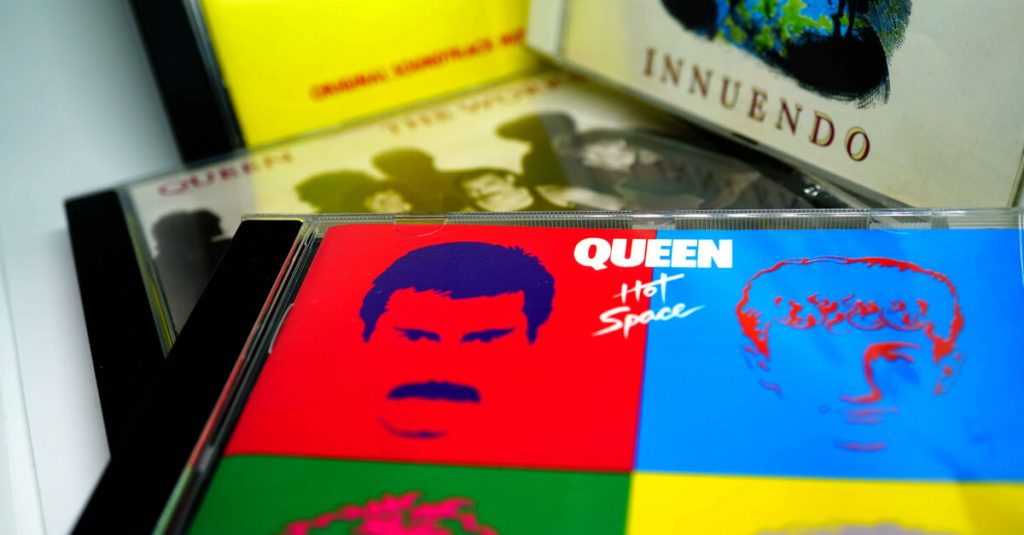 Queen went on to record several chart-topping albums
Queen
Bass guitarist John Deacon completed the lineup when he joined in 1971. Brian May and Queen went on to take the world by storm. Their ever-changing style and unique sound appealed to the masses. Bohemian Rhapsody and other iconic songs, propelled the band to international stardom. It was Queen's performance at Live Aid concert in 1985 that cemented their place in music history. Queen took to the stage to perform at the benefit concert in front of 72,000 people at Wembley Stadium in London. Fans and critics alike regard that performance as one of the greatest in rock history. The band went their separate ways following the untimely death of Freddie Mercury. Brian May continued to focus on music, launching a solo career, before returning to his other passion – science.
Wider impact
Queen's rapid rise to the top meant that May was unable to complete his PhD in 1974. He re-registered with Imperial College in 2006 and submitted his thesis a year later. After earning his PhD, May made several contributions to science. In 2015, May worked as a science team collaborator on NASA's New Horizons Pluto mission. His work in the sciences is only part of the impact Brian May had outside of music. May is an animal welfare campaigner, vice president of the RSPCA, and co-founder of Save Me. Save Me is an Animal welfare organisation formed in 2010. The group primarily campaigns against the culling of badgers and fox hunting.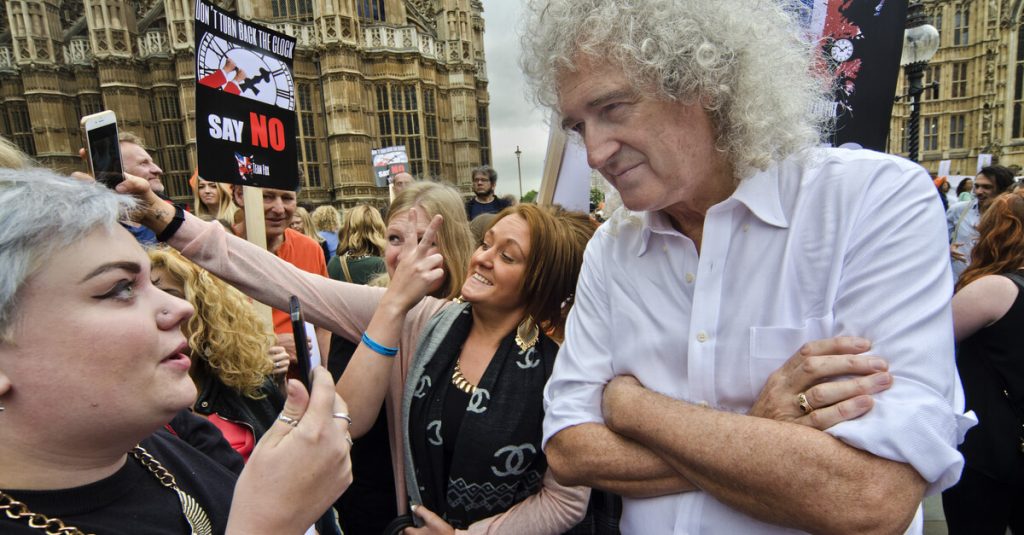 Brian May at an animal welfare protest in 2015 May has been very vocal with his views on fox hunting. In 2015, he criticised then Prime Minister David Cameron for giving MPs a vote to amend the Hunting Act 2004. May was recognised for his work in 2005 when he was appointed a CBE for services to music and his charity work. This year marks 50 years since Queen formed. Their music pushed the boundaries and had a lasting impact globally. Brian May was at the forefront of Queen's rise to the top, but it is his work outside of music that is maybe more impactful. May once said that he would rather be remembered for his animal welfare work than his musical achievements. Regardless of how he will be remembered, his place as a British icon is already secured.