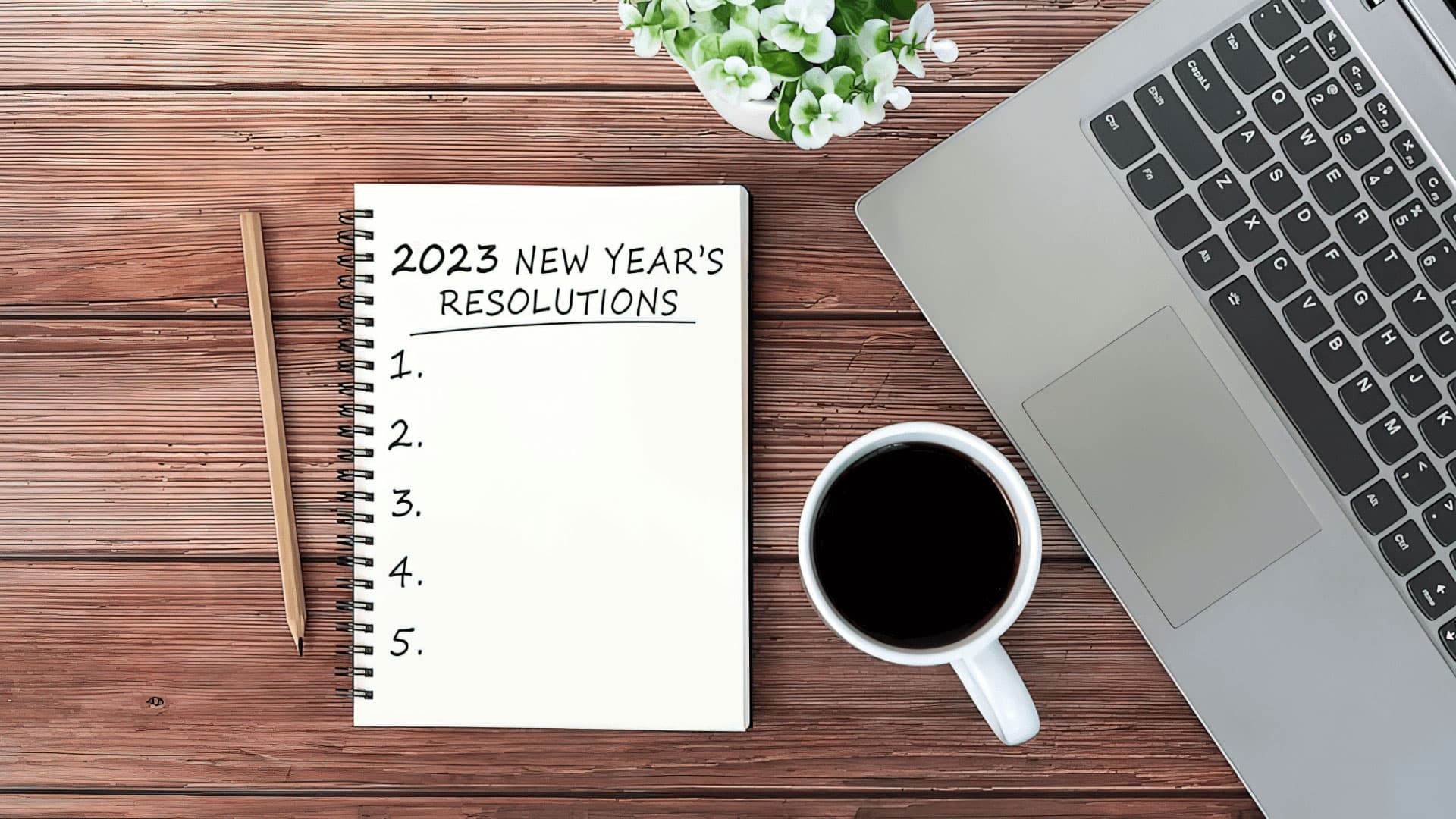 New Year's resolutions for 2023: Achieve your financial goals!
Posted on: 30th December 2022 in Financial Planning
It's not enough to just make new year's resolutions for 2023; it is also about keeping them. And let's be honest with each other, sometimes we forget about them very quickly…
Entering a new year is often a time for reflection, and you should seize the opportunity to make a fresh start in some key financial aspects. Financially speaking, 2022 was not a positive year for many of us; it would be great if we could reverse the situation in 2023.
Read on to get some ideas to include in your new year's resolutions with the hope that 2023 will bring new, exciting things and result in a happy and prosperous year for you and your family.
Determine your financial goals
One of the major problems with new year's resolutions is that they are often not defined, measurable or even achievable. For example, we want more money but sometimes fail to decide on the best course of action to start building more funds. This is common for many people, and plucking an arbitrary figure out of the air will only result in a failed resolution and disappointment. 
To be successful, you need to be explicit about the goals you want to achieve with regard to your finances. When you aren't clear about what you want, it might be challenging to gauge how well you're doing, which can make it simple to lose motivation. 
Setting up short-term financial goals
Make it a priority to spend less money on unnecessary items and put the money you save towards achieving your objectives. You may choose to spend (or save) some of this remaining amount right away on goals that have a shorter time to fruition, or you may use it to make a dent in goals that have a longer time horizon.
Consider the unknown – a major accident could cripple your finances, whether this accident involves your or your loved one's health or even your property or possessions.
It is a huge financial risk to not have the appropriate insurance coverage in place if the worst were to happen. When planning for your short-term financial goals, you should consider adequate insurance. Holborn has access to some of the top insurance plans in the world that can cover your needs and safeguard your future. 
Setting up long-term financial goals
What are your long-term financial goals? Thinking about what your life could look like in the future can influence your long-term goals. Would you like to buy a new home or make the necessary arrangements for an early retirement perhaps?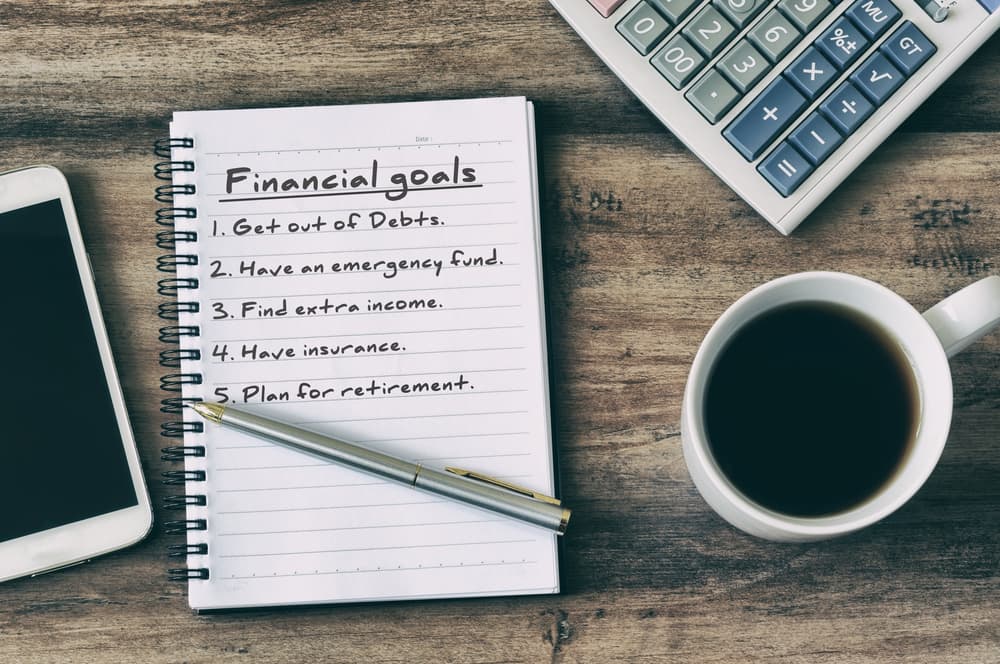 If yes, you need to be sure you have the financial capability to achieve your goals. Without saving money or investing, your budget may never be enough – it is time to set up long-term financial goals.
How does your job help you achieve your financial goals?
Earning more money is the best way to accomplish a variety of worthwhile long-term financial goals. Give some serious consideration to your current role and whether it will help you meet and achieve your goals.
Ask yourself where you want to be in terms of your job, career, business, and any additional jobs or businesses you run on the side in five years, and this can start to influence your career aspirations and goals.
Buying property is a long-term goal
One worthy financial goal could be to purchase a house or apartment in the country you currently reside or even to gain citizenship or residency in another country. But first things first, you'll need to put money aside for the initial deposit or investment. After that, the amount of the down payment will count toward your overall equity in the property. 
The money you put towards your mortgage each month goes toward increasing the equity you have in your home. The value of your home will likely rise over the course of time as well. Holborn has a wide range of properties for every budget, so please don't hesitate to contact our advisers and find your next property investment opportunity. 
Plan for your retirement long-term
Retirement is another long-term financial goal. You should enjoy your retirement, and having the necessary funds to do so is key. It's only possible to get ready for retirement in ten or fifteen years if you get a head-start on saving money, and start saving right away. The earlier in life you start putting money away for your future, the better off you will be. You can start saving for retirement when you're in your 20s or 50s; if you have the right approach, you can give yourself the kind of retirement you want. 
Holborn's advisers are fully qualified to build a financial plan for you in line with your needs and goals. 
Create a budget plan
When it comes to achieving financial independence, one of the most significant challenges that one may face is the inability to save money. To our great fortune, an abundance of financial planning and management advice is available to us.
Your capacity to save money will be severely hindered until such time as you have paid off all of your obligations. This is due to the fact that the majority of debts accrue interest, which builds up over time. The amount of money you can put into your savings account each month may be significantly reduced as a result of this.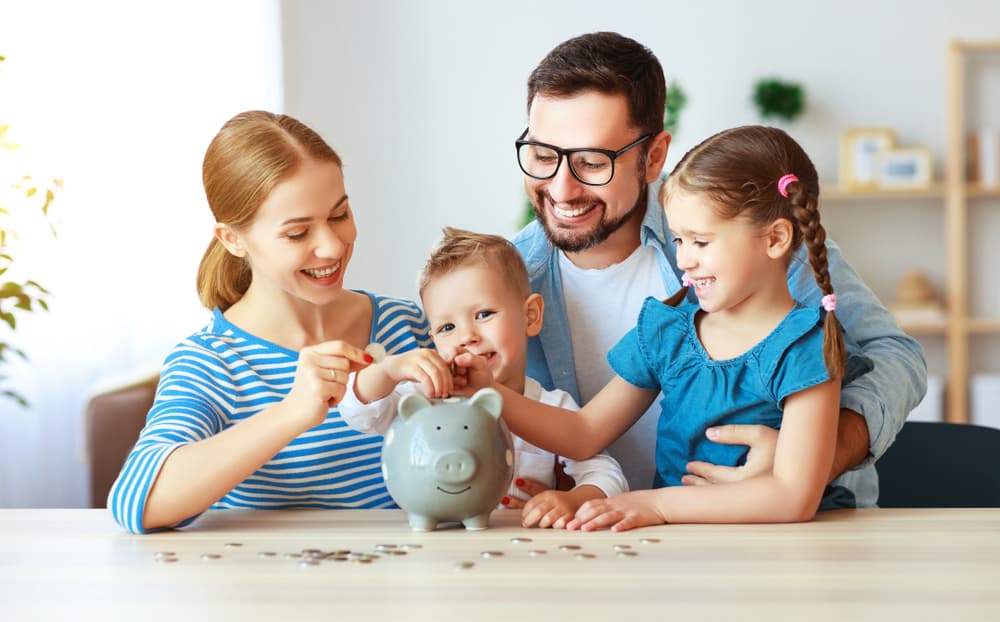 To better control your debts, compile a list of all of your obligations and sort them in accordance with the annual percentage rates applicable to each one. Those with the highest interest rates are the ones that need to be paid off first, so prioritize them accordingly.
An easy way to make a budget plan is to apply the 50-30-20 rule. The rule of 50-30-20 is a common method that is used to allocate the spending categories in a personal or household budget. The rule recommends allocating 50% of your income after taxes to things you have to have, 30% of that income to things you don't need but that makes life a little nicer, and the remaining 20% to either reducing your debt or increasing your savings.
If you would like to learn more about the 50-30-20 rule, please read our blog titled "Budgeting strategies – the one with the ratios". 
Saving some money in 2023
Most of the time, the larger items are the ones that eat up the majority of your budget. The monthly payments on your car and house, for instance, probably consume a much larger proportion of your income than any of the minor luxuries that you allow yourself to enjoy. However, when it comes to searching for ways to reduce expenses, a large number of people frequently focus on the smaller costs first.
This approach should be avoided because cutting back on a large number of insignificant expenses is difficult to maintain and may not significantly impact your savings over the long term.
Instead of doing this, you should look at those significant expenses and determine whether or not you can make one change that will be simple to maintain and will net you a significant amount of additional cash.
There are many ways to grow your savings. If you would like to know how you can boost your savings account, read our blog "5 ways to grow your savings".
Have a personal financial review for free
One of the best ways to start building a financial plan is to have a personal financial review. What's even better is that you can have a personal financial review with a fully qualified Holborn financial adviser for free! 
A comprehensive analysis of your financial expenditures is what's meant by the term "financial review". The purpose of conducting a financial review is to ensure that your current spending patterns do not endanger your future ability to meet your financial obligations.
Even though there are those who may concentrate on the unfavourable aspects of the word "review," the reality is that it is an essential component of any process involving financial planning. It is extremely important to comprehensively understand all aspects of your financial situation to devise an effective strategy for managing them.
You and your financial adviser cannot have accurate knowledge of your monthly incoming and outgoing expenditures without conducting a comprehensive financial review. Without this information, it is difficult to design a financial plan, and the plan will have a lower chance of being successful.
Make your new year's resolutions a reality with Holborn
Making new year's resolutions and keeping them is a good start. Sometimes though, we need help from experts. A good financial plan for 2023 could change your life. If you believe you don't have the necessary financial background, perhaps it would be best to get in touch with our fully qualified and experienced financial advisers at Holborn and have a free personal financial review.
Knowing your financial needs and goals is the main pillar of a successful financial plan. Holborn's advisers have helped tens of thousands of expats around the world to change their lives by delivering high-standard financial services. Whether you want to start investing, take out insurance or get a second passport, Holborn's financial experts are always on hand to listen to your needs and build a financial plan for you. With Holborn, the new year could be the start of something great for you and your family.