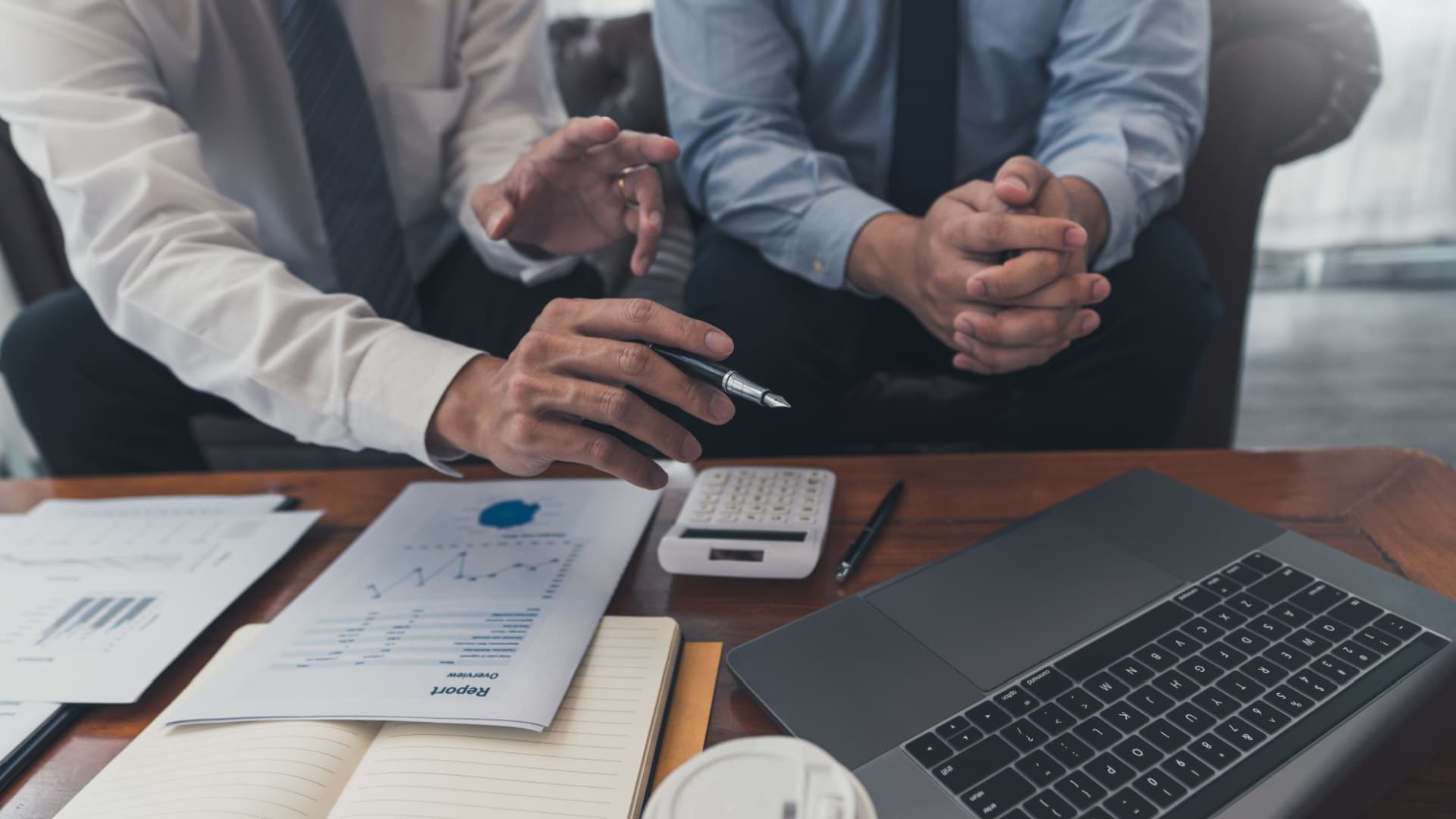 5 benefits of a financial second opinion
Posted on: 22nd May 2023 in Financial Planning
We are constantly seeking second opinions.
Whether it's reviews of the latest tech products or something health-related, a second opinion often seems logical.
Even the content you are about to read here has been reviewed before publishing.
But why don't we take things at face value? And why are second opinions so important?
Often, the reason is simple. We want reassurance.
When it comes to big decisions that will affect our future, there is an even greater need for reassurance that we are making the right choices.
In this article, we explore the five key benefits of a financial second opinion and the situations where a fresh perspective could be just what you need.
What is a financial second opinion?
It's common to go and see another doctor for a second opinion when it comes to your physical health. Going to see another financial adviser is the same thing but for your financial health.
Simply put, a financial second opinion is the process of having another expert review your financial situation and give their perspective.
Even if you look after your finances yourself, there are still benefits to seeing a financial adviser and getting their opinion. Doing so can help assess areas where your current plan could be improved.
The benefits of a second opinion
Too many voices and opinions can cloud your judgement. But having a second expert opinion strikes the perfect balance and can provide some much-needed reassurance.
Here are five of the key benefits of a financial second opinion.
1- Identify any gaps
You've heard the saying 'two heads are better than one'. That can apply to managing your money.
It can be easy for individuals to overlook certain aspects of their finances. Whether it's an investment opportunity, tax and estate planning, or something else, there is a lot to consider.
A financial second opinion is an excellent way to pinpoint any blind spots or areas for improvement and take action. It can also provide some much-needed peace of mind, knowing you have a sound financial plan in place.
2- Clarity and confidence
As we mentioned at the top of this article, one of the main reasons we ask for a second opinion is for reassurance. And when it comes to making big decisions in your financial life, the consequences of your choices can seem daunting.
A financial second opinion can give you the clarity and confidence you need to make informed decisions.
3- Better risk management
We all have a different outlook on risk. Balancing risk and reward is an essential part of any successful investment strategy.
Your risk tolerance may (and probably should) change over time. For example, you may hold higher-risk investments when you are younger because you have time to make up for any losses. But as you get closer to retirement, you may want to shift your attention to lower-risk assets, such as bonds, to avoid big losses.
A second opinion can help you reassess your goals and where you are in your financial journey. This can help you better manage risk and ensure you are not taking on too much or too little.
4- Optimise your investments
Whether you are unhappy with the performance of your current portfolio strategy or want to see if you can make any improvements, a second opinion can go a long way.
A financial adviser can ensure your investments align with your goals and suggest ways to optimise your current strategy for better returns.
They can also help you reduce your investment risk with strategies such as asset allocation and advice on building a well-diversified portfolio.
5- A fresh perspective
Having a second opinion from another financial professional can provide a fresh perspective. They can offer insights, advice and suggest products you may not have considered.
This can help you discover new opportunities and new ways of reaching your financial goals. After all, the path you take on your financial journey doesn't have to be linear. There are often different ways of getting from point A to point B.
Who needs a financial second opinion?
Anyone can benefit from a financial second opinion.
However, there are certain situations when having another expert's opinion may be particularly beneficial. Some examples include:
If you are approaching major life events such as retirement or marriage and want to rethink your financial plan
If you feel uncertain about the advice you have been given or you just want a fresh perspective
You are not happy with your current returns and want to optimise your investment strategy
You don't have the time to manage a large investment portfolio
You are unsure if you are taking on too much risk and want to ensure your investments match your risk profile and goals
Getting a financial second opinion with Holborn Assets
Having a second opinion never hurts, especially when it comes to something as important as your financial future. It can give you the assurance you need or a fresh perspective.
And remember, a second opinion is just that – an opinion. You are not obligated to make any changes.
If you think you could benefit from a financial second opinion, we can help.
Holborn Assets is a leading, award-winning financial services company specialising in the expatriate market.
We work with some of the world's largest and most prestigious financial institutions. This allows us to provide clients with market-leading financial and wealth management solutions.
We provide high-quality, regulated advice, holding licenses in the world's leading financial hubs, including the UK, Europe, USA, UAE, Hong Kong and more. So with Holborn Assets, you can be sure you are in safe hands.
Start making informed financial decisions by getting the advice you need with Holborn Assets. Book a free, no-obligation meeting today and learn how we can help you.