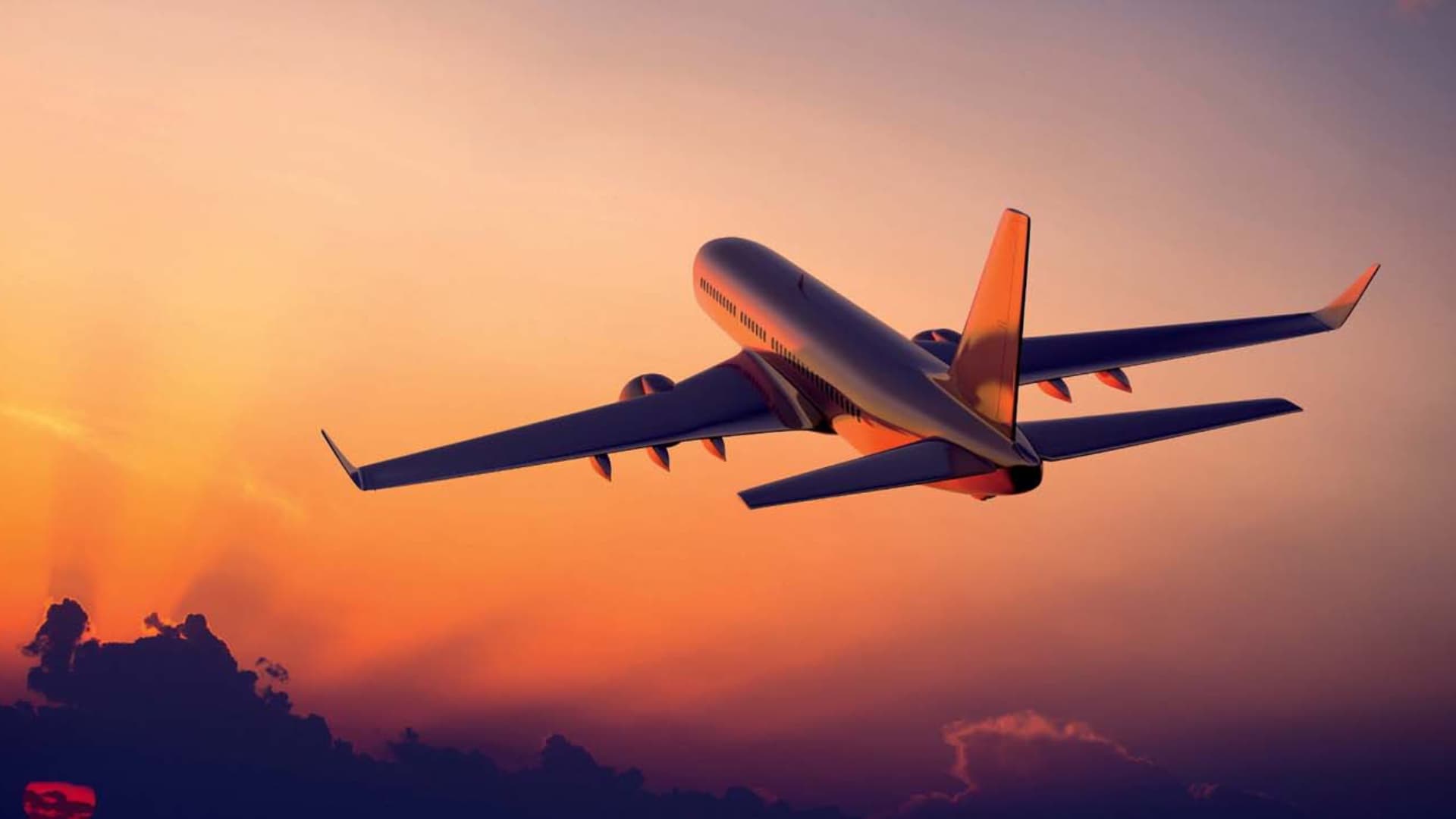 Financial advice for airline personnel
Posted on: 3rd June 2022 in Financial Planning
Financial advice for airline personnel may sound pretty niche but it really isn't. According to an ICAO (International Civil Aviation Organization) report, there are more than 5,000 active airline companies that fly thousands of planes every day around the world.
According to the Central Intelligence Agency, there are more than 41,700 airports spread out throughout the globe. Only the United States has more than 13,000 airports on its registry. There are clear indications of a robust global recovery in air traffic, as evidenced by rising airline confidence and an array of regional air connectivity and air travel facilitation enhancements.
However, no one will ever forget the first months of the pandemic when air travel was very limited. As a result, tens of thousands of workers became redundant, creating stress and uncertainty about the future. When such events change our lives, it is best to have a backup plan that could secure our financial well-being. There are many ways to achieve our goals, but if you feel that you lack the knowledge, there are always financial advisers such as Holborn's that can help you. 
Why should airline personnel have a financial plan?
Pilots and airline professionals require specialized financial planning and investment management. It necessitates a thorough understanding and knowledge of the industry's financial challenges.
When it comes to financial planning, professionals working in the airline industry face a particular set of obstacles. You need professional financial advice that can inoculate you against the volatility that is associated with the industry due to the health and medical requirements, the mandatory retirement of pilots at the age of 65, and airline-specific risks such as mergers and acquisitions, furloughs, and bankruptcy.
You also need the assistance of a professional who can assist you in optimizing your benefits, stock options, and income in order to reduce the risk of having insufficient funds when it comes time to retire.
Make investments that count
The coronavirus pandemic showed that airline employees are financially vulnerable as they may become redundant or get fired very quickly. The question of whether or not one should save money or invest comes up frequently in the world of finance. On the other hand, these are only two sides of the same coin.
When it comes to amassing wealth, saving is an essential component of the financial toolbox. This is not due to the fact that saving generates money on its own, but rather because it provides the capital that is required for investment. Investing enables you, at the very least, to maintain purchasing power in the face of rising prices brought on by inflation. The potential for compound interest, also known as growth gained on growth, is the primary advantage that can be realised by pursuing an investment strategy with a long-term time horizon.
Take out insurance 
Working in the airline industry is not the safest thing in the world. There are many dangerous situations that could lead to injury or death. People buy life insurance policies for a wide variety of reasons, but the primary purpose of these policies is to make provisions for the distribution of cash in the case of the demise of an individual who has left behind financial obligations or debts. 
Although every situation is unique, the vast majority of individuals get life insurance so that, in the event of their untimely passing, their loved ones will not be left in a financial bind and will be able to continue leading the same quality of life they had before.
Because life insurance policies typically pay out a one-time sum upon the policyholder's passing, a calculation is required to determine the precise amount of life insurance coverage that should be in place.  The amount of the payout is often determined by taking into account the net earnings of the wage earner, the number of years that amount will be required to maintain the family's standard of living, as well as any additional expenses.
Retirement planning is important
The uncertainty you feel working in the airline industry requires you to take care of your retirement plan. As nothing is certain you should make sure you will have the means to live the life you want when you retire. 
Planning for retirement involves making preparations now for the life you will lead in the future so that you can continue to pursue all of your objectives and ambitions on your own. This includes determining what you want your retirement to look like, calculating how much money you will need for it, and investing so that your savings can increase over time.
Every retirement plan is unique. After all, you probably have quite definite plans for how you want to spend your time once you've reached retirement age. Because of this, it is essential to have a strategy that was developed especially to cater to the requirements of your unique situation.
Build a financial plan with Holborn
Working in a job related to the airline industry comes with a good income most of the time. However, there is also a lot of stress, bad working hours and, sometimes, expiration date. The coronavirus pandemic showed that there may be situations when the industry is forced to shut down. Therefore, you need a good financial plan in place to face any disturbing consequences.
Holborn was established over 20 years ago in Dubai. Since then it has become one of the best financial services providers in the global industry. Holborn hires only the best fully qualified and experienced financial advisers who are always by the side of every expat, living far away from home. Professional financial advice to mitigate risks is what we offer. Our Trustpilot grade and reviews are the best proof of that.  
Get in touch with us for a personal financial review and discover our broad range of services and how you can benefit from them.