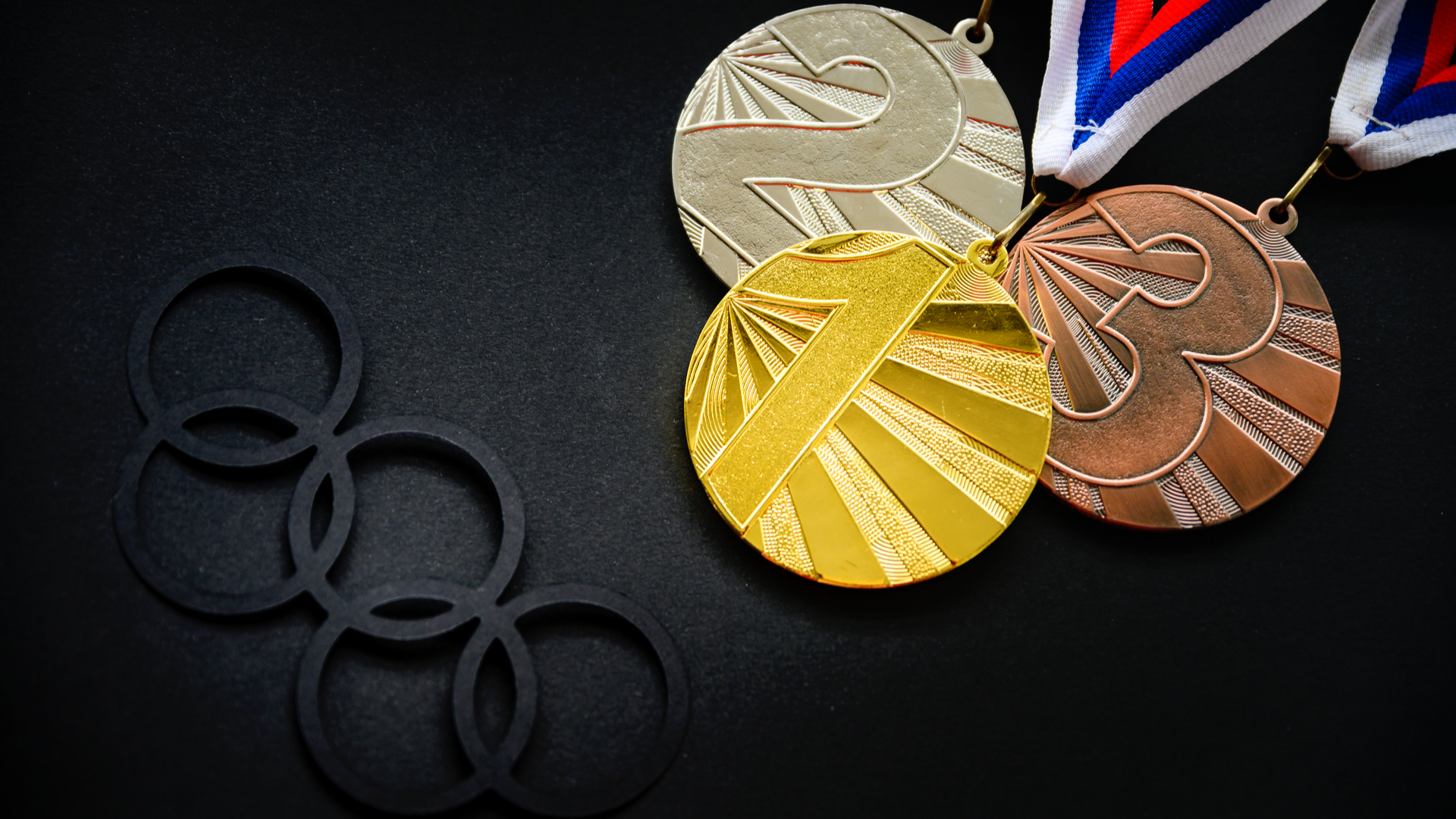 Olympic coins: Gold from Silver?
Posted on: 29th July 2021 in Finance
The Olympic Games are now underway, and Team GB are already adding gold to the medal table. Still, we are not here to talk about gold; we're here to talk about silver.
Rare Olympic coins are currently trading hands for around 2,000 times their intended value. In general, coins can be a profitable alternative investments option.
Data published by Knight Frank revealed that between 2009 and 2019, the value of rare coins had soared by 175%. Not only has the market performed well, but there is a healthy chunk of change (excuse the pun) to be made by investors.
In 2013 a 'flowing hair' 1794 silver dollar coin sold for $10 million – that's 999999900% of its original minted value.
Although the Olympic coins may not fetch the eye-watering sums of money as other rare coins, they are probably easier to come by. Chances are, you may even have one tucked away in a change jar.
Here is what to look out for and a list of some of the rarest Olympic coins. But first, let's look at what makes these coins so valuable and why now might be the best time to cash in.
Olympic coins hit fever pitch
In 2011, the Royal Mint introduced a special batch of 50p coins to celebrate the London 2012 Olympics. 
Each of the coins featured one of the 29 different Olympic sports, and they quickly became highly sought after by fans and collectors. 
As with any collectables such as rare trading cards, supply and demand are major factors in value. When it comes to the former, these coins are in increasingly short supply.
In 2018, the Royal Mint estimated that around 75% of the Olympic coins had been taken out of circulation, with collectors snapping them up.
Of course, there are two other factors here that are driving up the price.
The first and probably most apparent is interest. With the belated 2020 Games underway, people's interest is high, which means collectables relating to the Olympics will go up in value.
The other factor at play here is people's willingness to sell.
If collectors hang on to the coins and there are fewer available in the market, people tend to pay more when the opportunity to buy one comes up.
The rarest Olympic coins – what to look out for
It may have been nearly two decades ago, but London 2012 coins are still highly sought after. 
It's worth noting, those with a minting error are worth far more because there is a much smaller amount in circulation. For example, the aquatics coin with an error can change hands for around £1,000.
Our table below is based on the top 10 rarest Olympic coins based on numbers minted for each sport. As with other alternative investments such as whisky, a good rule of thumb is that the rarer the item, the higher its value.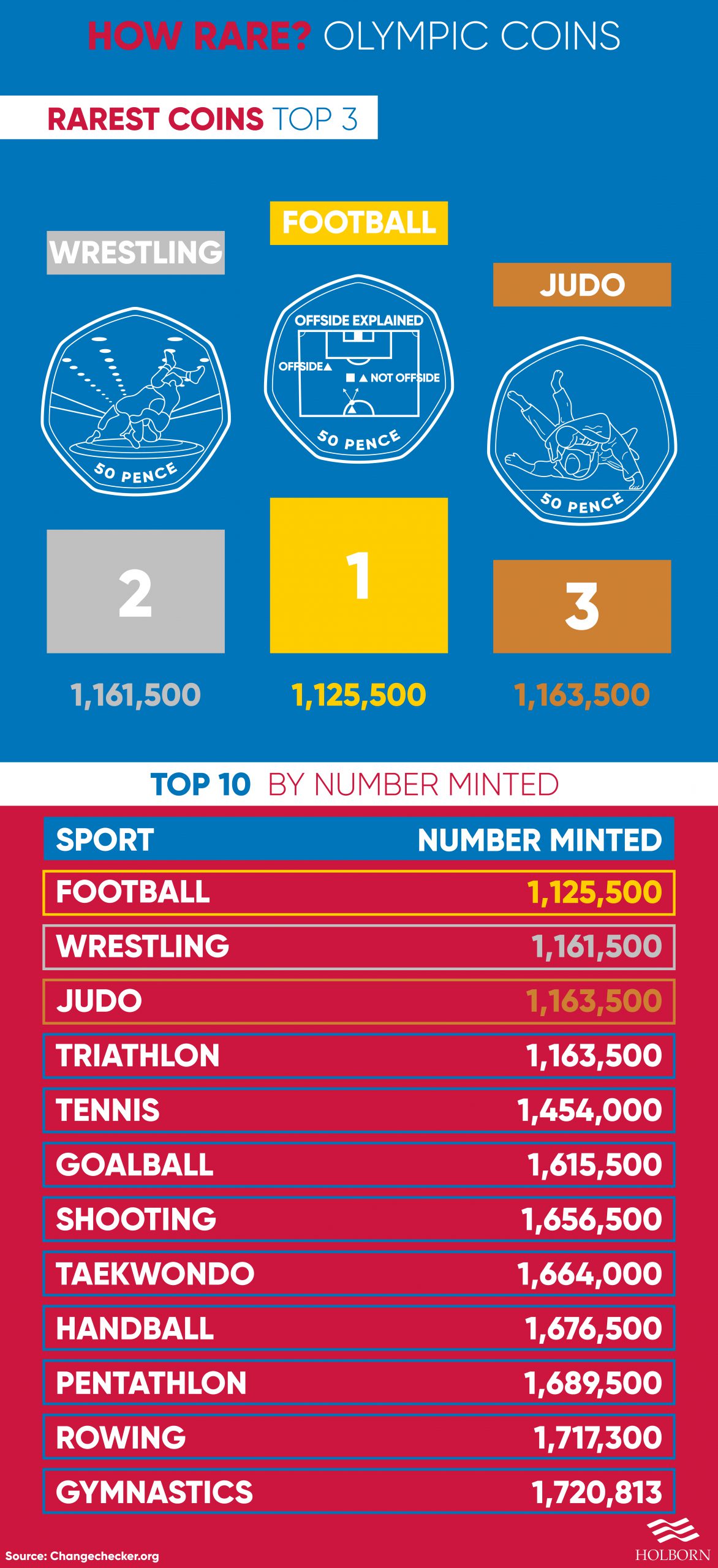 You can find a complete list of all 29 50p coins here.
Expert advice
The value of these coins is probably not going to set you up for retirement. Still, if you have some laying around, it's worth knowing that their value is worth far more than 50p.
When it comes to saving for retirement or any other financial goal, it's essential to have a strategy in place. At Holborn, we have successfully worked with clients for more than two decades to do just that.
From retirement planning to bespoke investment strategies, our team of expert advisers can help.
To find out how we can help you, contact us using the form below.