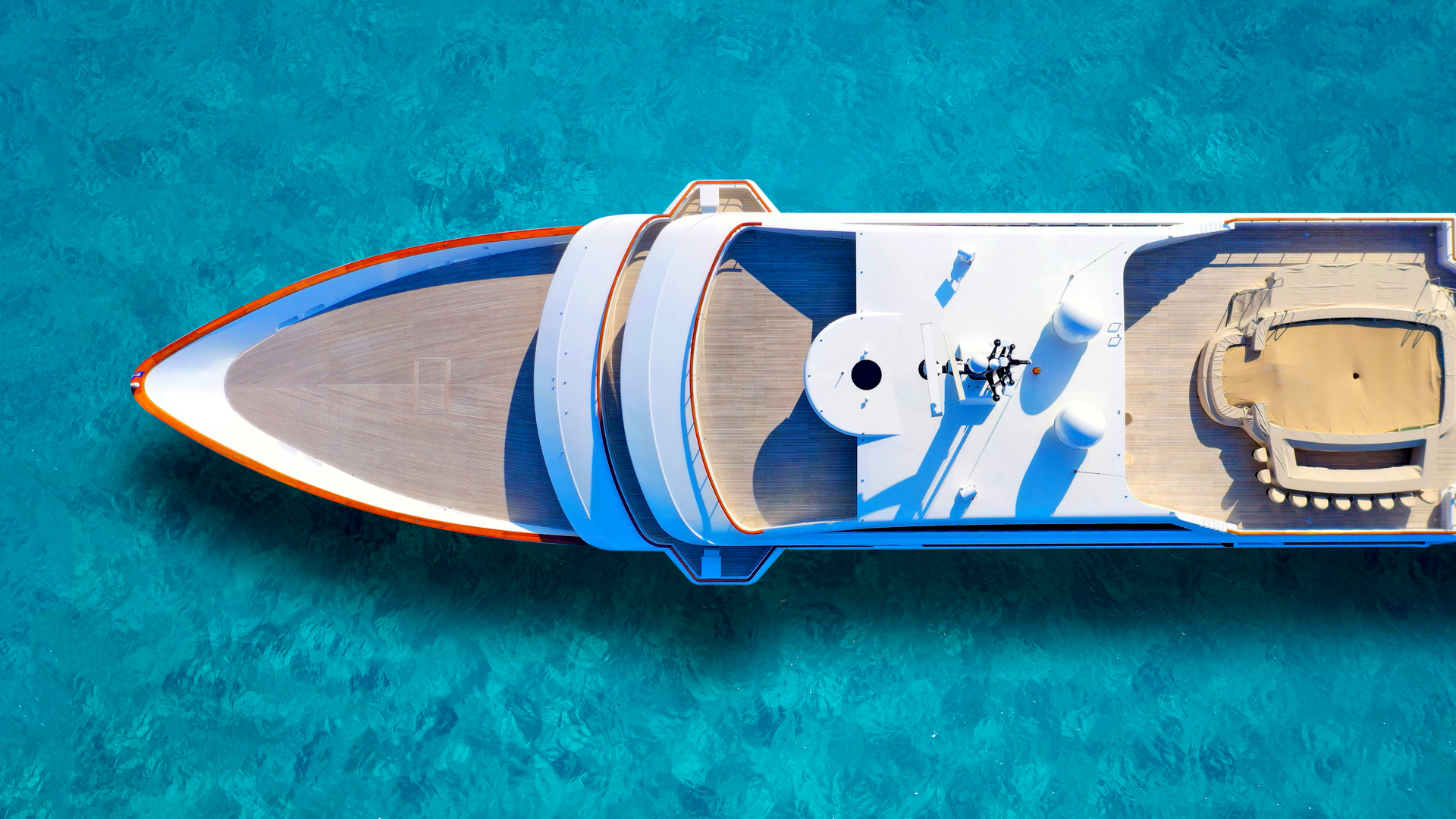 Alternative exotic investments
Posted on: 2nd October 2020 in Investments
Some people are perfectly fine with a vanilla ice cream. After all, it's a safe option.
For some, the safe option isn't enough, and only exotic flavours will do. We're talking cheddar cheese ice cream (yes, that is a thing) with sprinkles on top.
Don't worry; this isn't an article about obscure ice cream flavours, just an analogy for an alternative approach to investing.
So if vanilla isn't for you, then exotic investments might be the perfect way to add some flavour to your portfolio.
What are alternative exotic investments?
The goal of investing is to grow your money over time. Most people will do so by investing in one of the three main asset classes – stocks, bonds and cash funds.
Exotic investments do not conform to traditional perceptions of investments. In fact, most of them don't fall into any of the asset classes mentioned above.
The criteria for exotic investments are broad. Think bottles of whisky, fine art, classic cars and rare trading cards. These are just a few examples, but generally speaking, they are tangible items.
The question is, do these items represent a good investment opportunity?
Value and market resilience
Data collected by Knight Frank revealed that some exotic assets have increased in value significantly over the past ten years.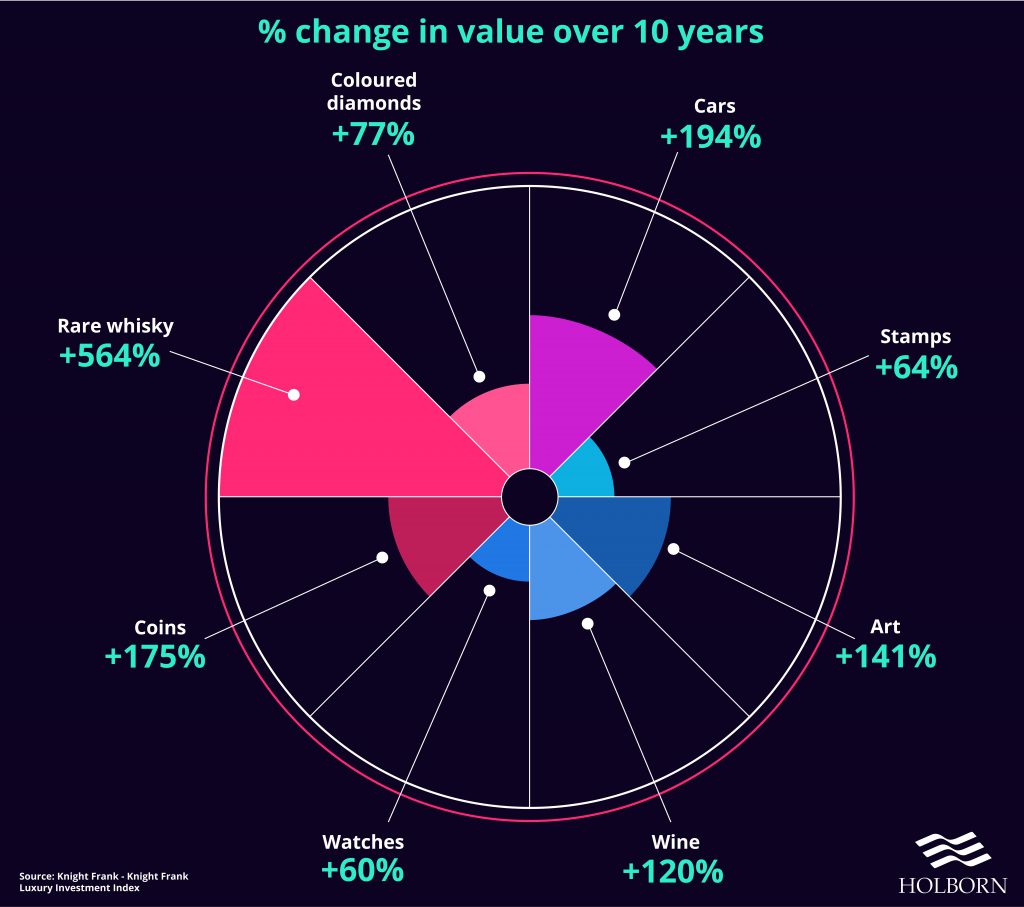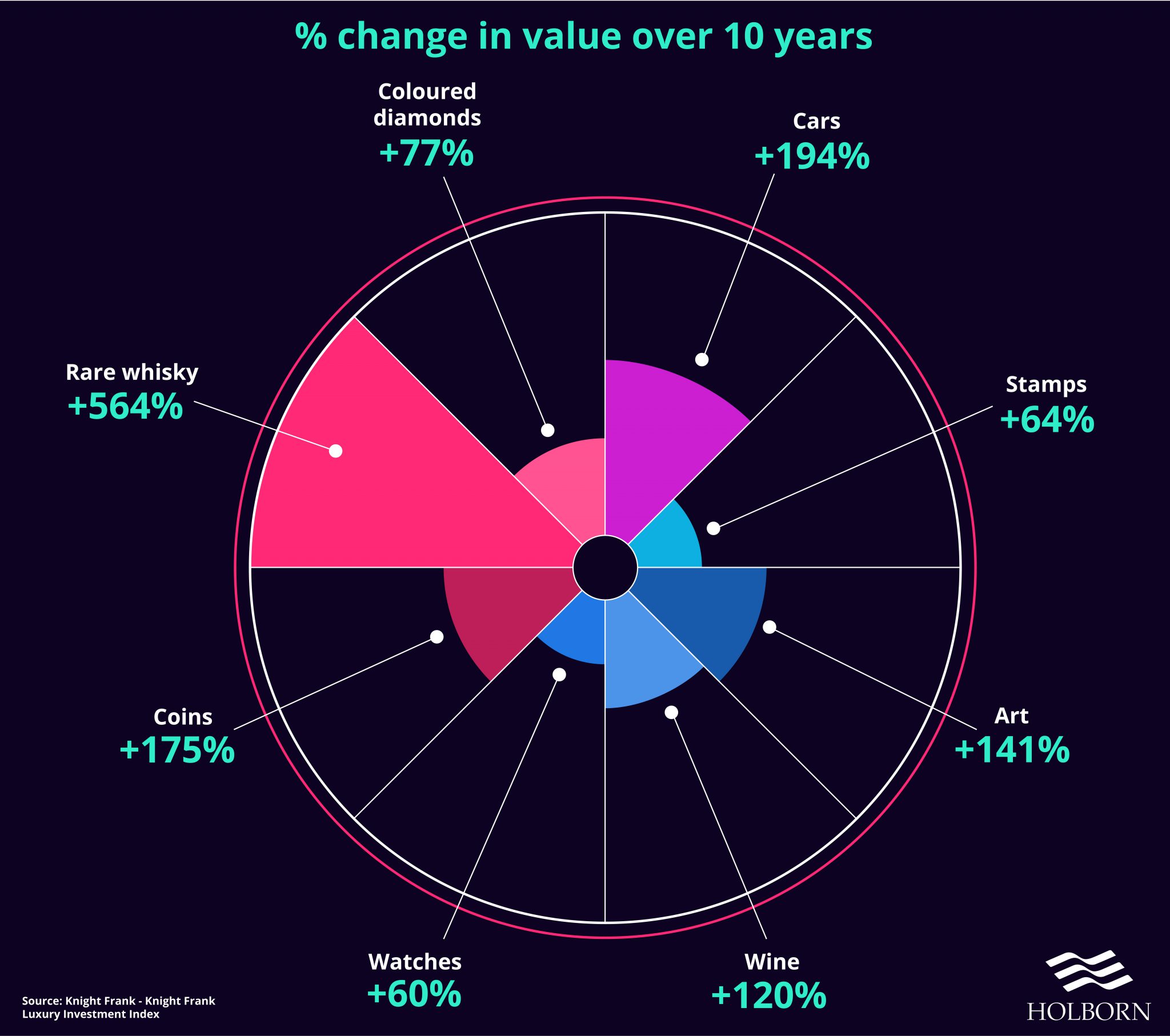 Unlike conventional investments, the value of exotic assets is driven by demand. Because of this, they tend to be less affected by market volatility. 
While traditional investments have suffered due to the pandemic, some exotic assets have seen steady growth.
The value of whisky, or 'liquid gold', has soared in recent years according to Rare Whisky 101. Their Rare Whisky Icon 100 Index catalogues the value and performance of the most sought after whiskies regularly sold at auction.
According to their figures, whisky has increased in value by nearly 13% this year.

It's not only whisky which can demand a high price. Other exotic assets such as gems and collectables have proven to be profitable.

Be aware; there are some pitfalls with alternative investments.
The problem with exotics
Exotic assets can be a lot more complex than their traditional counterparts.
For one, there is no central exchange which values the assets. Exotic assets have their value based on trade publications and previous sales data for the same or similar items.
Knowing how much shares in Apple are worth is straightforward. Knowing the value of a David Hockney painting is a little more complicated.
In general exotic assets are bought by people who are passionate about them and have a deep understanding of their value or potential future value.
Another issue is the cost of selling. Exotic assets tend to be sold at auction to other collectors which can carry large fees. This method of selling can also be very slow when compared with traditional assets.
Attractive alternative
Exotic assets can be an attractive alternative to traditional investments. 
Not only do they allow you to invest in something you have a passion for, but they also help you to diversify your investment portfolio.
Our experts can help you build a profitable portfolio based on your preferences and goals. If you are looking to shake up your investment strategy, contact us using the form below.