Portugal's President rejects proposed changes to the Golden Visa programme, allowing investors an additional 45 days* to obtain the highly sought-after visa.
With property investment opportunities starting from €280,000 available immediately it's not too late to obtain your golden visa. We are in a unique position to be able to fast track Golden Visa applications, with our average processing time being approximately 3 weeks, we can help you beat the deadline.
Fast track my application
Why should I apply for a Portugal Golden Visa now?
Time is running out: Act Now!Portugal's President has rejected changes to the programme, allowing investors an additional 45 days* to submit their application
Lowest investment threshold in Europe

Property investments starting at €280.000

No relocation requirement

Only 1 week a year in Portugal required to maintain citizenship
Fast track your application

Our team can fast track your application within 2-4 weeks, before the programme closes

Visa-Free access to 188 countries

Travel without the need for a visa

Secure your family's future

Include your dependants on your Golden Visa application
We are global leaders in the Portuguese Golden Visa Programme
At Holborn, we have accounted for more than 10% of global applications since 2021. We have worked with our clients to invest over $250 million in citizenship and residency programmes across the globe.
We are committed to providing our clients with the best possible service. As part of this commitment, we carry out extensive due diligence on all qualifying investment projects.
We have a proven track record of success. From more than 2,000 applications submitted on behalf of our clients, we have maintained a 100% success rate.
If you are looking for a partner who can help you process your application quickly, whilst maximising your chances of approval, then Holborn is the right choice for you.
We have the experience, the expertise, and the track record to help you achieve your goals.
Get started
The 2023 Guide to Portugal's Golden Visa
Portugal's Golden Visa scheme is one of the most popular programmes in the world. Since its creation in 2012, over 10,000 investors and over 18,000 family members have benefited from the Golden Visa.
In this guide you can find out how and why you should invest in the programme, the process, and how long it takes to obtain residency in Portugal for you and your family.
View Guide
How we can help you get a Golden Visa
Expert Guidance

We have offices in 13 countries and in multiple time zones, so no matter where you are, we're here for you

Exclusive Investment Properties

We work directly with developers in Portugal to offer you the best investment properties on the market

End-to-end Service

Getting second citizenship can be a long and complicated process, but our experts are with you every step of the way
Fully Transparent Service

Throughout the process, you'll have regular meetings with our team to get updates on your citizenship journey

Legal Services

We have a dedicated team of legal experts on hand to streamline your application

Family Reunification

Extend your Golden Visa application to your family so they benefit from EU citizenship, too
Portugal awaits you…
Life in Portugal is generally very affordable. The cost of living is lower than in many other European countries, & the quality of life is high. Portugal has a warm climate, beautiful beaches, and a rich cultural heritage. If you are looking for a European country with a high quality of life, affordable cost of living, and a relaxed lifestyle, then Portugal is a great option.
Here are some of the benefits of living in Portugal:
Affordable cost of living: Portugal is one of the most affordable countries in Western Europe. The cost of housing, food, & transportation is significantly lower than in other countries.
Beautiful scenery: Portugal is home to some of the most beautiful scenery in Europe. From the stunning beaches of the Algarve to the snow-capped mountains of the Serra da Estrela, there is something for everyone to enjoy.
Friendly people: Portuguese people are known for being friendly & welcoming. You will quickly feel at home in Portugal with its warm & inviting culture.
Rich history and culture: Portugal has a rich history and culture that dates back centuries. From the medieval city of Porto to the Roman ruins of Évora, there are many historical and cultural attractions to explore.
Excellent healthcare: Portugal has a universal healthcare system that is ranked among the best in the world. You will have access to high-quality healthcare at a fraction of the cost of other countries.
The Portuguese Golden Visa allows non-EU citizens to obtain a Portuguese residency permit by investing in the country. Launched in 2012 the programme has been very successful. It has attracted more than 10,000 investors & their families to Portugal, who have invested over €5 billion in the country.
Once you have obtained a Golden Visa, you will be able to live, work, and study in Portugal. You will also be able to travel freely within the Schengen Area. After five years of holding a Golden Visa, you may be eligible to apply for Portuguese citizenship.
Portugal Golden Visa Application Process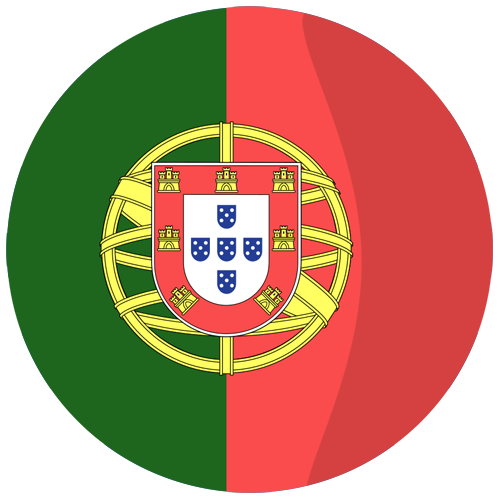 The initial Golden Visa grants temporary residence for two years. The visa can be renewed for successive periods of two years at a time, providing that the requirements are met. The process of obtaining a Golden Visa and citizenship in Portugal takes approximately five years.
ASAP

Your investment is secured, and your application is submitted

Month 6

Golden Visa application is approved

Month 10

Golden Visa cards are issued for a 2 year period.

Year 2

Your Golden Visa is renewed for two years, providing that all the requirements have been met

Year 4

Your Golden Visa is renewed for another two years, providing that all the requirements have been met

Year 5

Application for citizenship is submitted

Year 6

Citizenship is obtained and EU passports are granted