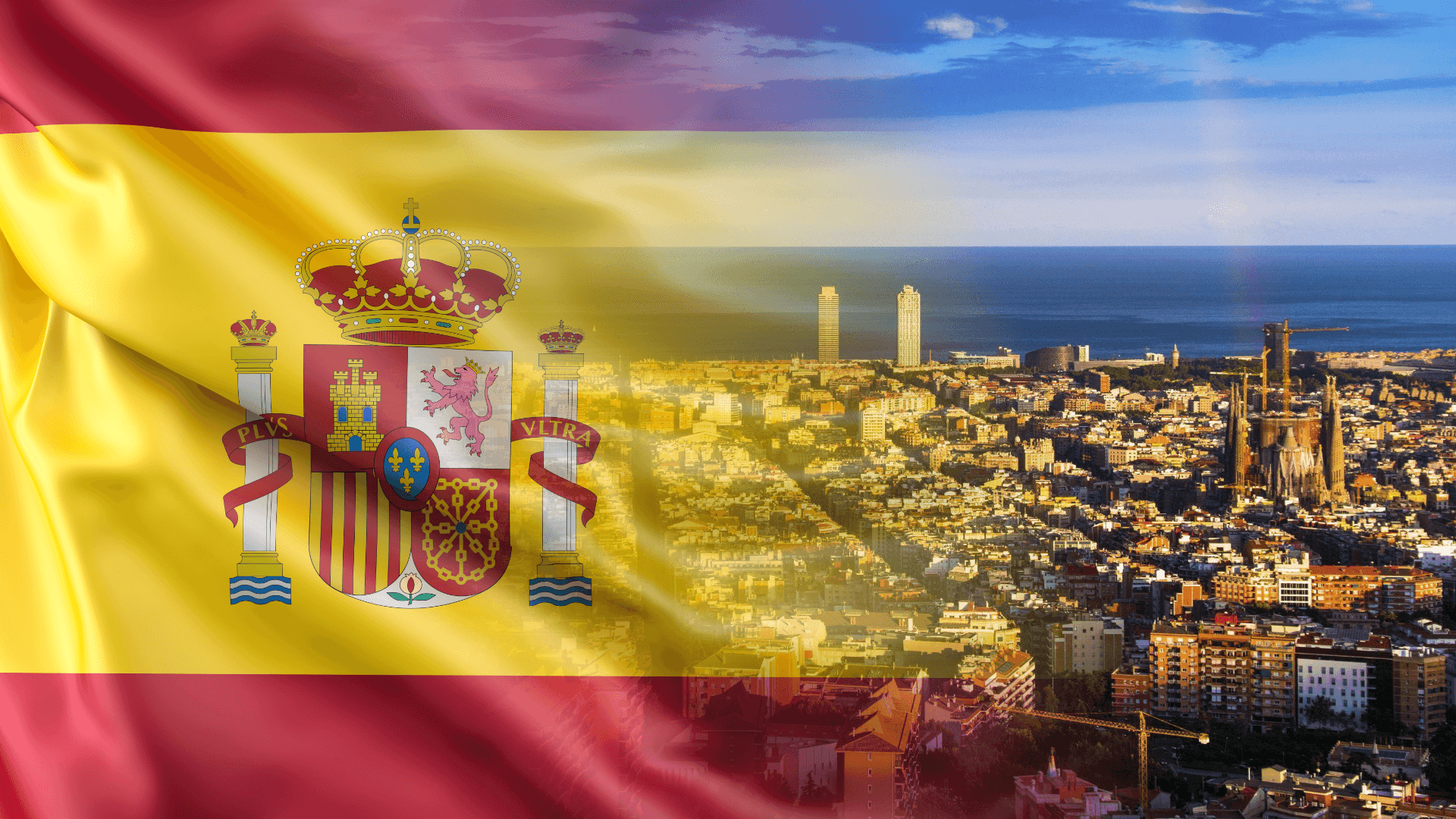 Moving to Spain guide for expats
Posted on: 12th April 2021 in The Expat's Guide to the Globe
Moving to Spain is one of the best options for UK citizens who would like to live or work in the European Union (EU) in the post-Brexit era. Spain has always been one of the top destinations for Britons who want to have their vacations under the sun. It has also been one of the first countries that Britons consider when it comes to retiring abroad.
The UK's exit from European Union has been accompanied by a significant number of changes in rules, laws and frameworks. One of the major changes has been the restriction of movement. Britons are subject to EU rules which allow them to spend up to ninety days out of every six months in EU countries if they haven't taken residency.

Am I able to move to Spain?
Although the UK isn't an EU member anymore, moving to Spain isn't a difficult task, and there are many ways to do it. Spanish authorities give you the opportunity to live and work in the country via various types of visa, with the Golden Visa being the primary one.

What is the Spanish Golden Visa
The Spanish Golden Visa is a residency visa issued to non-EU nationals who'd like to invest in the Spanish economy. Holders of the Spanish Golden Visa enjoy visa-free access to the Schengen zone. Their family members are also allowed to reside in the country without any limitations.
There are several ways to obtain a Spanish Golden Visa with investing in residential property being the most popular and cheaper one. Below you can see the ways to obtain it. You can learn more information about the Spanish Golden Visa in our article.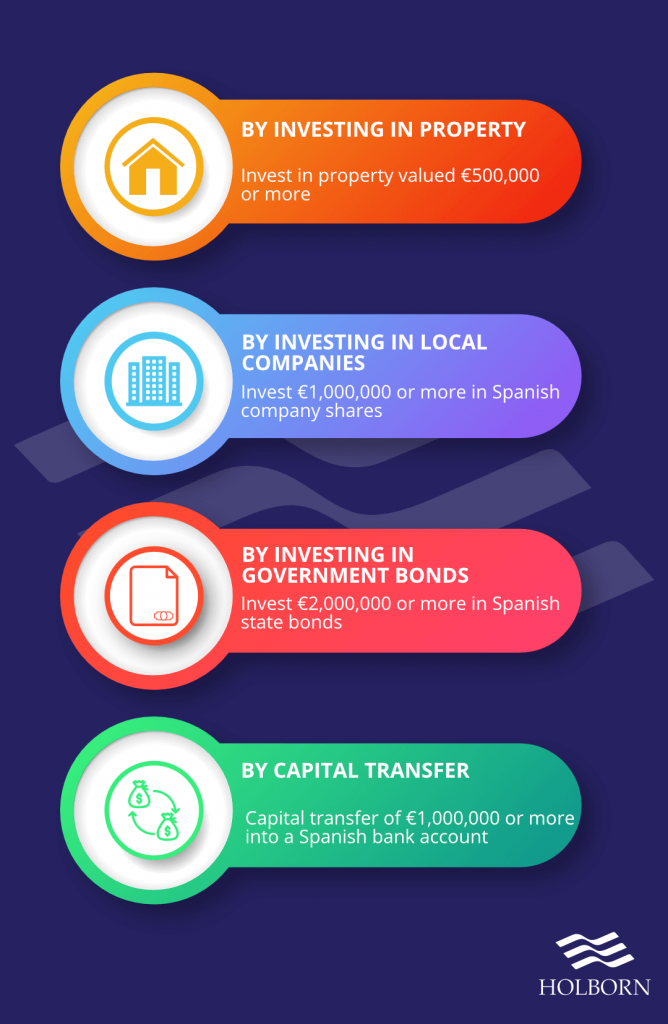 Other types of visa in Spain
Long-Term and Seasonal Work Visas: Prospective employers, for example, Spanish companies, make the initial application on behalf of their employee. If you are considered a high-skilled employee, moving to Spain and working there won't be difficult. Non-EU citizens have to find a job included in a "shortage occupation" list approved by the country's authorities.
The application might take eight months to be processed by the Ministry of Labour so people who would like to work in Spain should plan forward. Seasonal work visas require the same process, but in these cases, the employee should be able to present a contract and proof of scheduled accommodation.

Self-employed Visas: If you'd like to work as self-employed or a freelancer, the Spanish state can issue one if you are able to prove that you have the necessary funds to support yourself once you arrive in the country and papers that show you have the required skills for the job. In some cases, you might be asked for a business plan. The duration of these visas is one year with a renewal option.

Student Visas: If you have been accepted into a course in a Spanish university, you can apply for a student visa at the Spanish embassy in your country. The required paperwork takes up to three months to be processed.


Taxation in Spain for expats
As a Spanish tax resident, you would be liable to pay income taxes on your worldwide income and other assets you might own and, of course, file a tax return. Individuals who are non-residents in Spain pay tax on income generated in Spain, at a flat rate.
Spanish tax authorities may ask you to pay tax on potential income even if you don't rent out your Spanish property, a detail you would have to take into consideration. Tax rates also vary depending on where you live in the country.
In Spain, the Ministry of the Interior issues the three different types of tax numbers.
NIF (Numero de Identificacion Fiscal)
Every Spanish citizen has a tax identification number. The NIF number consists of eight numbers and two letters.
CIF (Certificado de Identificacion Fiscal)
The CIF is the company registration number. All companies registered in Spain have this number.
NIE (Numero de Identificacion de Extranjero)
Regardless of whether you are a resident or non-resident in Spain, an NIE number is mandatory for all foreigners with financial, professional, or social affairs in Spain.

One of the most important tax forms that you would have to submit as an expat living in Spain is the Modelo 720. Only tax residents of Spain with assets valued at or over €50,000 overseas need to complete a Modelo 720 form. If you are unsure whether or not your need to complete another form, contact one of our highly qualified experts who will advise you based on your situation.

Buying property in Spain
Earlier in the article, it was noted that Spain is one of the favourite permanent residence destinations for Britons. Although Britons are not EU citizens anymore, buying property and moving to Spain has become a bit more complicated but still is a good choice for investors.
Fees for property purchases vary depending on the area of the country. Some of the costs that you would have to consider are property transfer taxes, notary costs and land registration fees as well as legal fees. Estate agent fees are mostly covered by sellers.
Taking out a mortgage to buy property in Spain is an option. Our team of experts are qualified to listen to your needs and provide you with the right advice.
As the kind of people that love the sun and heat of the Mediterranean, the coastline is home to many Britons who move to Spain. Let's see some of them.


Costa Blanca
Alicante: Alicante is one of the most appealing cities to British expats. The city is home to a university and colleges, while the laid back vibe matches the need for rest and stress-free life that most expats are seeking when moving to Spain.
Taking the train, you can be in the capital Madrid, in two hours and there is always the Alicante airport ensuring that you are just a flight away if you miss the winter in the UK. If you want to live in a city where you can also meet and hang out with other foreigners, Alicante is the place to be.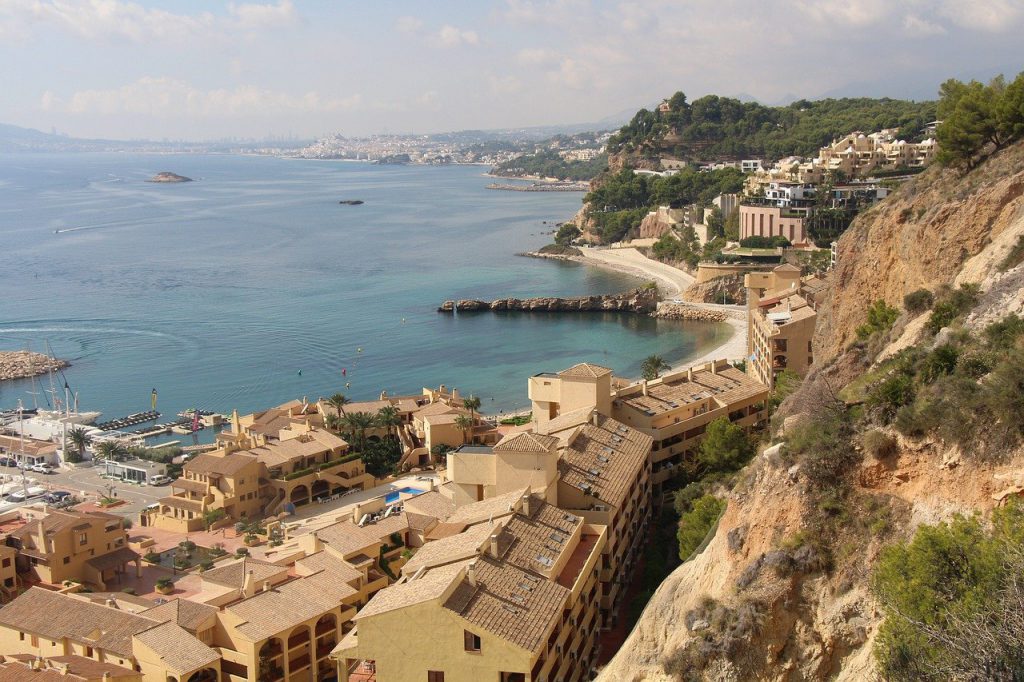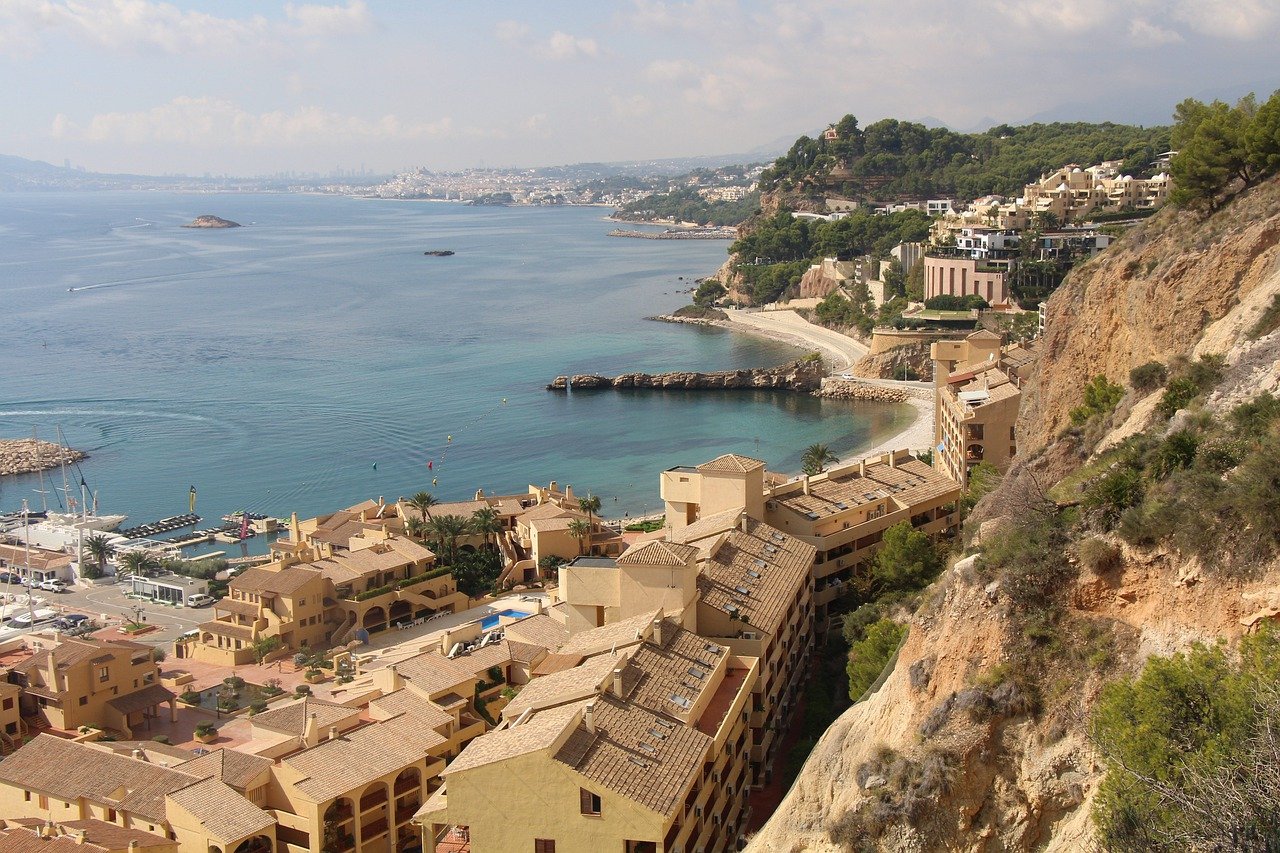 Benidorm: One of the most famous Spanish resorts for holidaymakers and expats is Benidorm. The town relies heavily on tourism (3rd most visited in Spain) so it should be noted that it has suffered greatly from the consequences of the coronavirus pandemic. However, it is expected to recover some of its former glory now that the vaccination programmes are on track.
Benidorm is ideal for both couples and families as the place is full of life all year round in contrast with other towns on the coastline. If you want, you can find British schools in the area as well as health clinics with English speaking personnel.


Costa Del Sol
Marbella: When someone refers to Costa Del Sol, Marbella may be the first thing that comes to mind. The town is located in the province of Malaga, just 150 kilometres from Gibraltar. Marbella has a unique charm with its pristine beaches and an excellent mix of culture, arts, cuisine and tradition that makes you want to live there forever.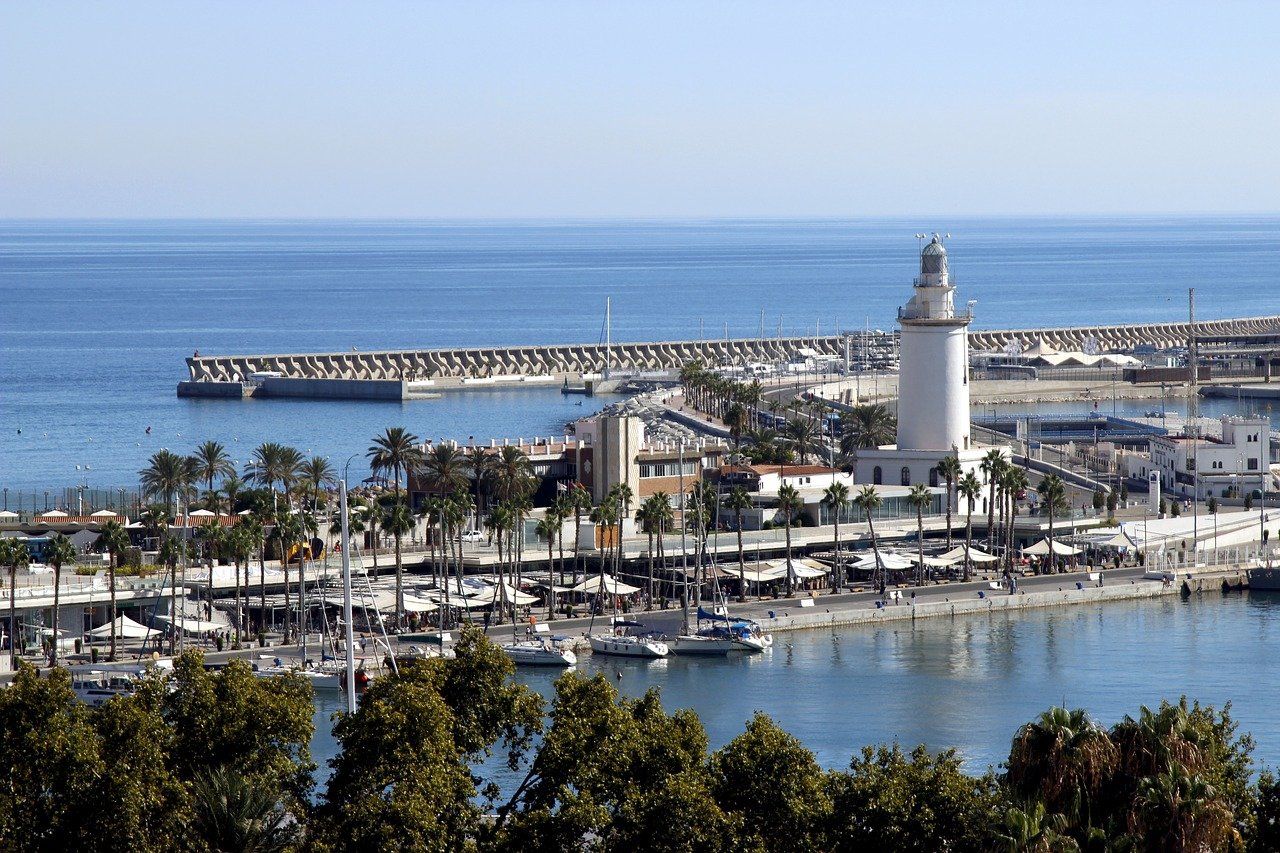 Malaga: The Malaga province is very popular with British expat families, retirees and couples alike. The city of Malaga itself is one of the most beautiful cities in Spain, with the old town being picturesque. Malaga is full of students, with the majority of them attending the local university.
Just a few kilometres from the city and close to the airport is the town of Torremolinos. Some say that it is one of the first towns in which Britons settled down. The town has a very vibrant English community, and many prefer to buy property there and use public means of transport to go to Malaga every day.
Tailor-made solutions for expats
As one of the top destinations for UK expats, the problem of living and working in Spain under EU rules could be solved by obtaining a visa. Being expats ourselves, we understand the unique challenges you face when moving abroad. Get in touch with our team of experienced advisers who are ready to help you every step of the way.