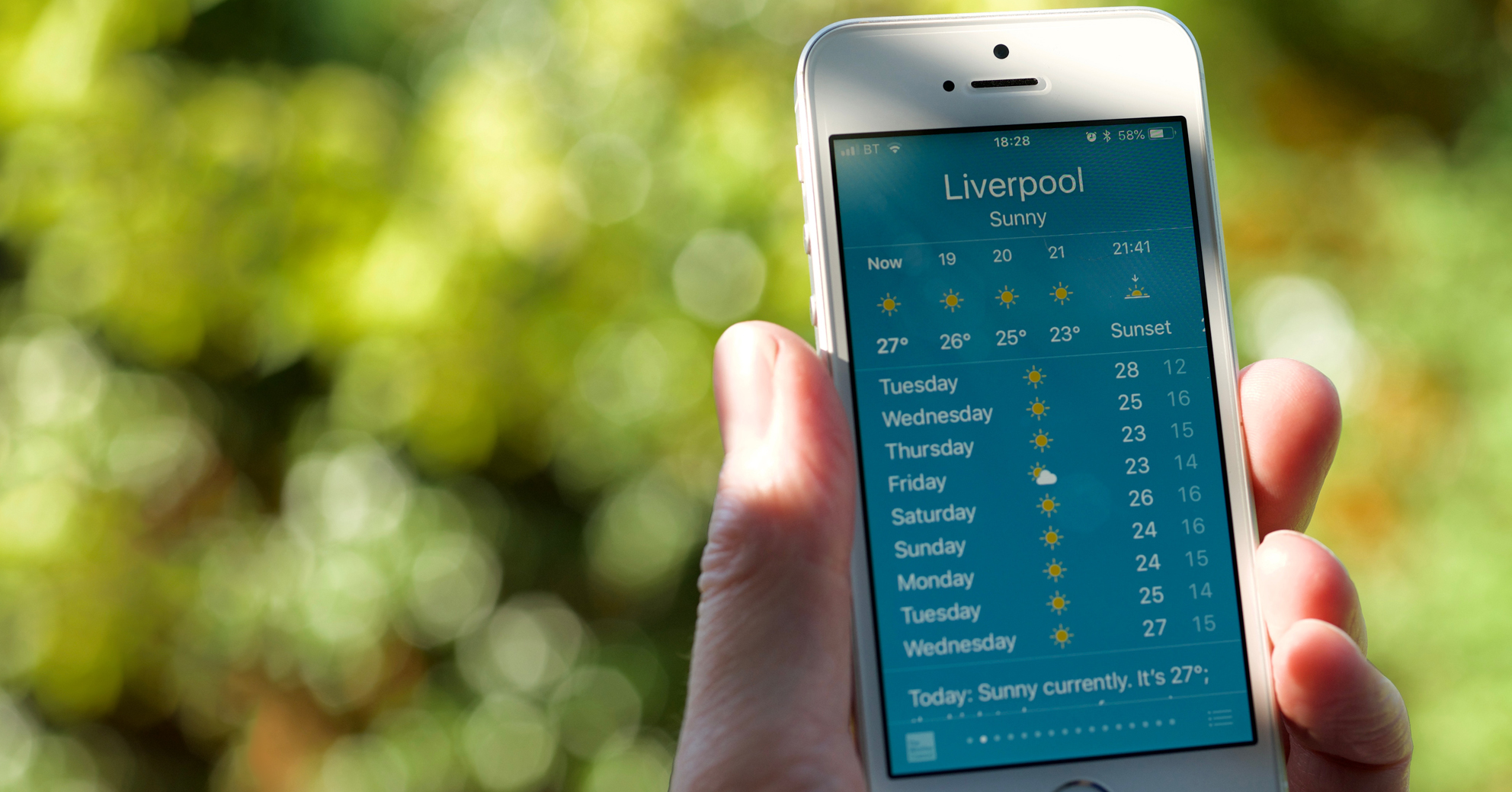 UK Summer 2018 – hot like 1976?
Posted on: 29th July 2018 in News
The miserable British weather is the reason why many British expats left Britain in the first place – but right now the UK is enjoying a scorcher of a Summer that everybody is comparing to the legendary Summer of 1976. Although 1976's hottest temperature of 36°C (97°F) has yet to be matched this year in the UK, this year's June was sunnier AND dryer than June 1976. 240 hours of sunshine were recorded as an average of the UK in June 2018, compared to 206 hours of sunshine for June 1976. Average rainfall in June 2018 was 35.4mm – less than the 37.5mm in June 1976 (aol.com). For two weeks running in June and July 1976, the temperature reached 32C (90ºF) for 15 consecutive days. We have not matched that record this year. But if you look at the average maximum temperature, it's a different story …
Today, Sunday 29th July, it is actually raining across much of Britain – in a welcome respite from hot conditions (as UK expats will know only too well, air conditioning is barely used in the UK compared to hotter countries, so temperatures above 27C (80ºF) get tough for Brits!). But the hot weather's here to stay throughout August, according to the Met Office.
Check out the Met Office's long-term forecast for the UK's weather August 2018
"Unseasonably high temperatures will fry the UK through the rest of summer and well into autumn, according to long-range outlooks." (express.co.uk).
Need professional financial advice?
We have 18 offices across the globe and we manage over $2billion for our 20,000+ clients
Get started