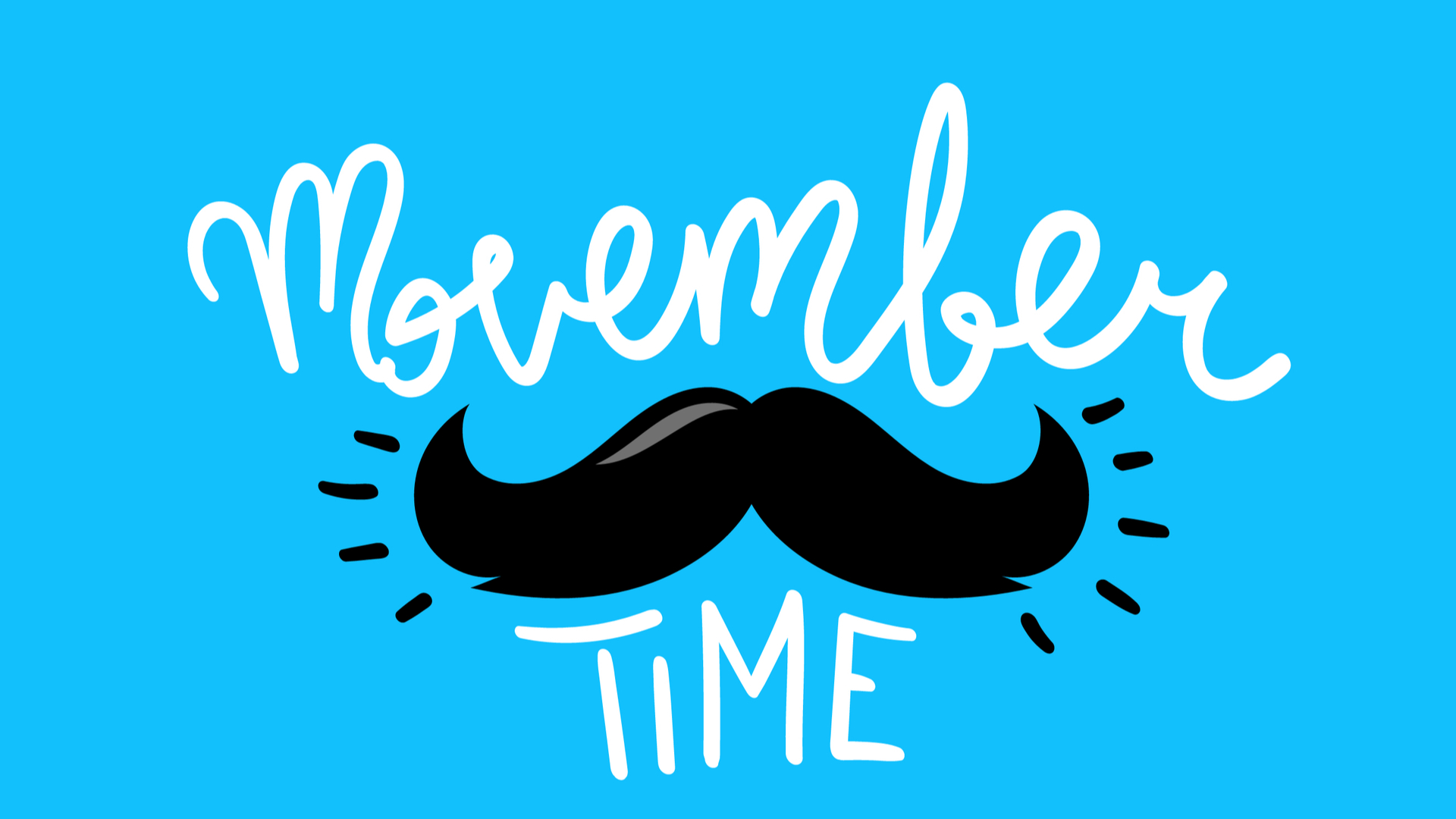 Movember: raising awareness of men's health issues
Posted on: 1st November 2021 in News
Get ready to see an increase in moustaches because November is all about raising awareness of men's health issues.
The annual Movember event is upon us, and it's more important than ever that we shine a light on health issues impacting men. There has been a rise in mental health issues in the UK and globally following the pandemic.
The lockdowns put a huge strain on people's mental health. Not only that, but the pandemic also impacted cancer diagnosis, according to Cancer Research UK.
The charity found that the number of people seeing their GP after noticing a change in their body dropped dramatically. These findings are worrying as early diagnosis is vital to beating cancer.
With that in mind, let's look at what Movember is and why it is vital for millions worldwide.
What is 'Movember'? 
In the 80s, moustaches (for good or bad) were the fashion accessory for your face. Now, not so much.
However, in the month of November, we travel back in time. Men across the world grow don impressive (in some cases) moustaches and for a great cause – Movember 
Movember has established itself as the leading charity when it comes to raising awareness of men's health issues. It's not just awareness that the charity raises; they also raise vital funds through annual events.
Started in 2003 by two friends in Australia, Movember was born. The pair managed to get 30 people involved, and since then, it has become a global movement.
Today, more than 6 million people get involved, and the charity has raised £737 million for men's health. Some of the men's health issues that Movember focuses on include prostate cancer, testicular cancer and mental health/suicide prevention.
Prostate cancer
According to Prostate Cancer UK, 1 in 8 men will get prostate cancer in their lifetime.
Here is a look at the numbers on prostate cancer in the UK.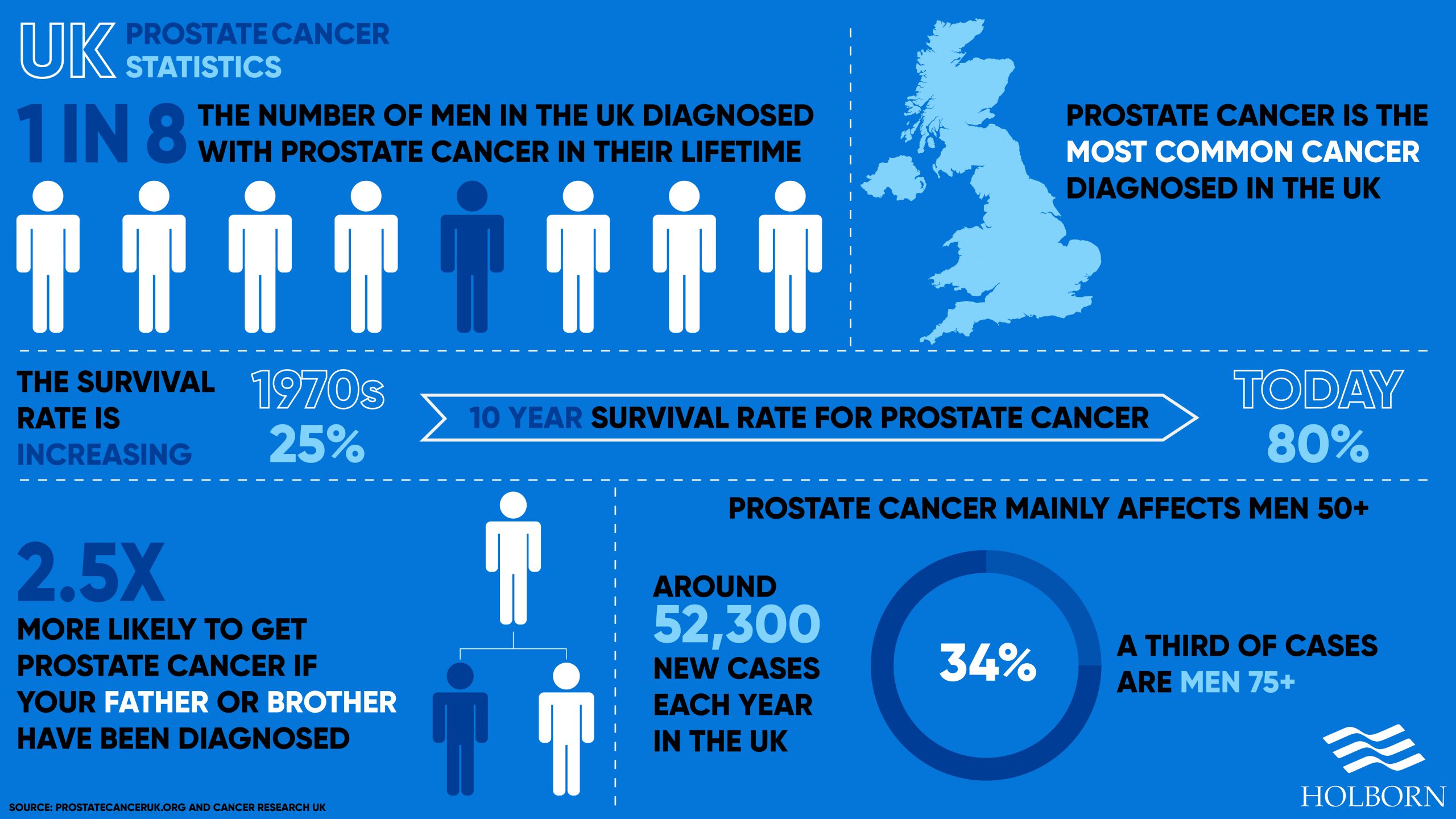 There are three main risk factors for getting prostate cancer, all of which you cannot change. They are:
Getting older

: men over the age of 50 are more at risk

Family history

: just like 

breast cancer

, if someone in your family has had prostate cancer, it may increase your risk

Your race

: Black men are more likely to get prostate cancer. In the UK, roughly 1 in 4 black men are diagnosed. Experts are unsure why but suggest it might be linked to genes
The NHS list the following as symptoms of prostate cancer:
Needing to pee more frequently – especially during the night

Needing to rush to the toilet

Difficulty in starting to pee

Straining or taking a long time while peeing

Weak flow

Feeling that your bladder has not fully emptied

Blood in your urine or semen
These symptoms do not mean you have prostate cancer. 
However, if you have any of the symptoms listed above, or if something doesn't seem right, go see your doctor. Seeing your doctor for a simple prostate exam is the best way to check everything is ok or catch it early.
Having a prostate exam might sound like a scary concept, but remember, early detection is essential for treating cancer. 
Testicular cancer
Worldwide, around 70,000 men are diagnosed with testicular cancer each year. In the UK, roughly 2,300 are diagnosed each year, according to NHS information.
Separate data reveals that almost half (47%) of men diagnosed in the UK each year are under the age of 35.
Thankfully, the survival rate for men with testicular cancer is very high – 95%. As we mentioned above, early detection is vital, so it's essential to regularly check for anything that doesn't feel right.
The Macmillan website has a dedicated page, showing you the proper way to check for lumps. If something doesn't seem right, make sure you visit your GP.
Although survival rates are high, long-term side effects from treatment can take their toll. Movember focuses on helping men get back to living life to the full and supporting them going forward.
Mental health
Mental health has become even more of a topic for discussion following the lockdowns.
Not only did being in lockdown put a severe strain on our mental health, but it also made it more challenging to get the expert help needed.
A statement from Mind explained that 1.6 million people in the UK are on the waiting list for mental health support or treatment. However, a further 8 million people cannot get on the waiting list due to the threshold limit.
Sadly, the suicide rate in men is significantly and consistently higher than their female counterparts across the UK. Data from Statista shows that in 2020, the rate of suicides per 100,000 was 15.4% among males, compared to 4.9% among females.
Separate data from the Office for National Statistics revealed that males aged 45-49 have the highest suicide rate in England – 23.8% per 100,000.
Men have a harder time talking about their issues, often keeping things bottled up. For this reason, Movember's focus when it comes to mental health is to get more men talking.
Having those conversations is the first step to bettering your mental health. If you know someone who may be struggling and you're not sure how to reach out, try the ALEC model, developed by R U OK?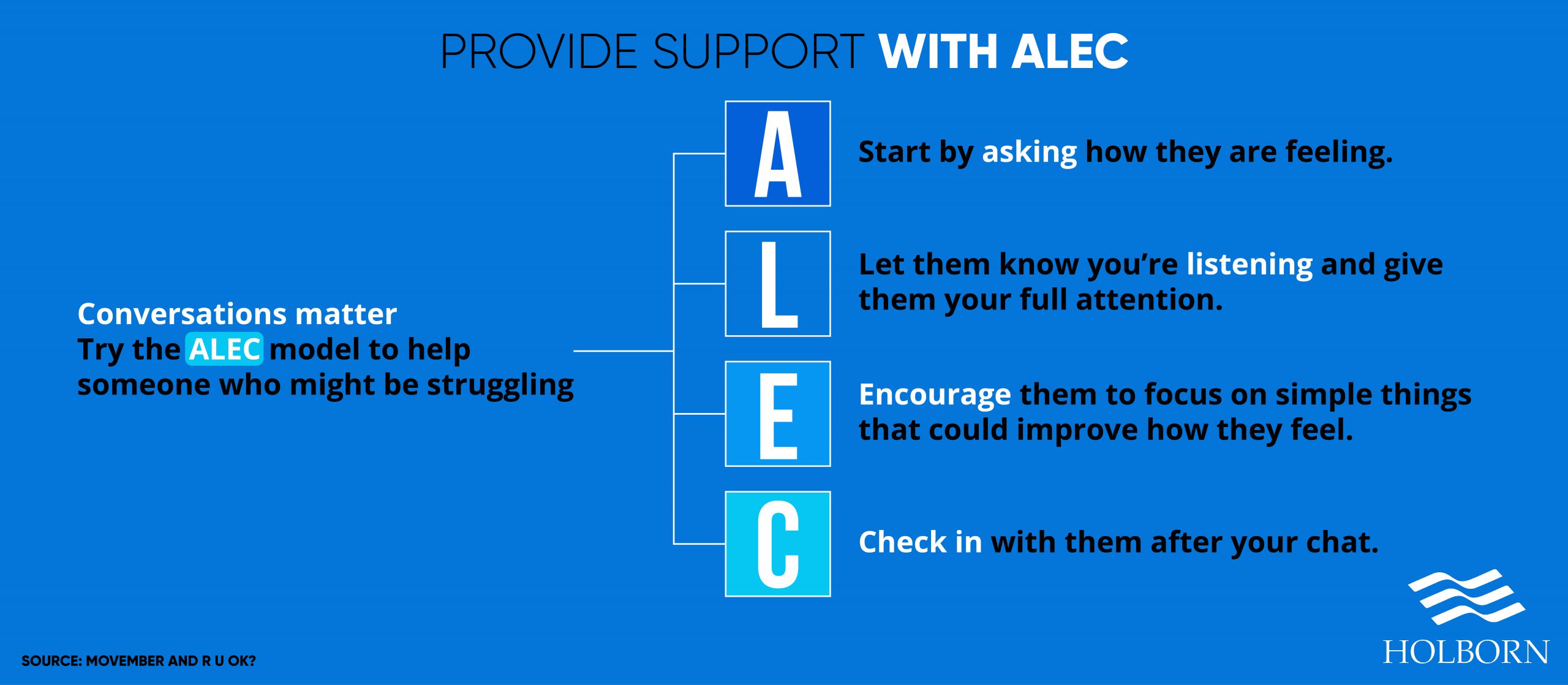 If you need immediate support, contact the NHS on 111 or the Samaritans on 116 123. For those in other countries, similar services should be available.
How to 'save a bro'
At Holborn, we will be hosting events throughout November to raise awareness and play our part in Movember. Make sure you keep an eye on our social channels to find out more.
If you want to do your bit and raise some money for fantastic causes, here is how you can get involved.
The first is simple; just don't shave this November – your top lip, that is. Simply sign up, grow a moustache and raise vital funds while raising awareness of men's health issues.
For those looking to get active, there is Move for Movember. The challenge is to run or walk 60km across the month of November – that's 1km for each of the 60 men lost to suicide across the world each hour.
Of course, you can also get creative. Whether it's hosting an event or completing a challenge, your support makes a difference.
If you want to find out how the money you raise is being used, check out the Movember financial page for a breakdown.
Whether you're hosting an event or growing a moustache, we would love to see what you're doing for Movember. Send us your pictures via our social channels, and we will share the best ones.