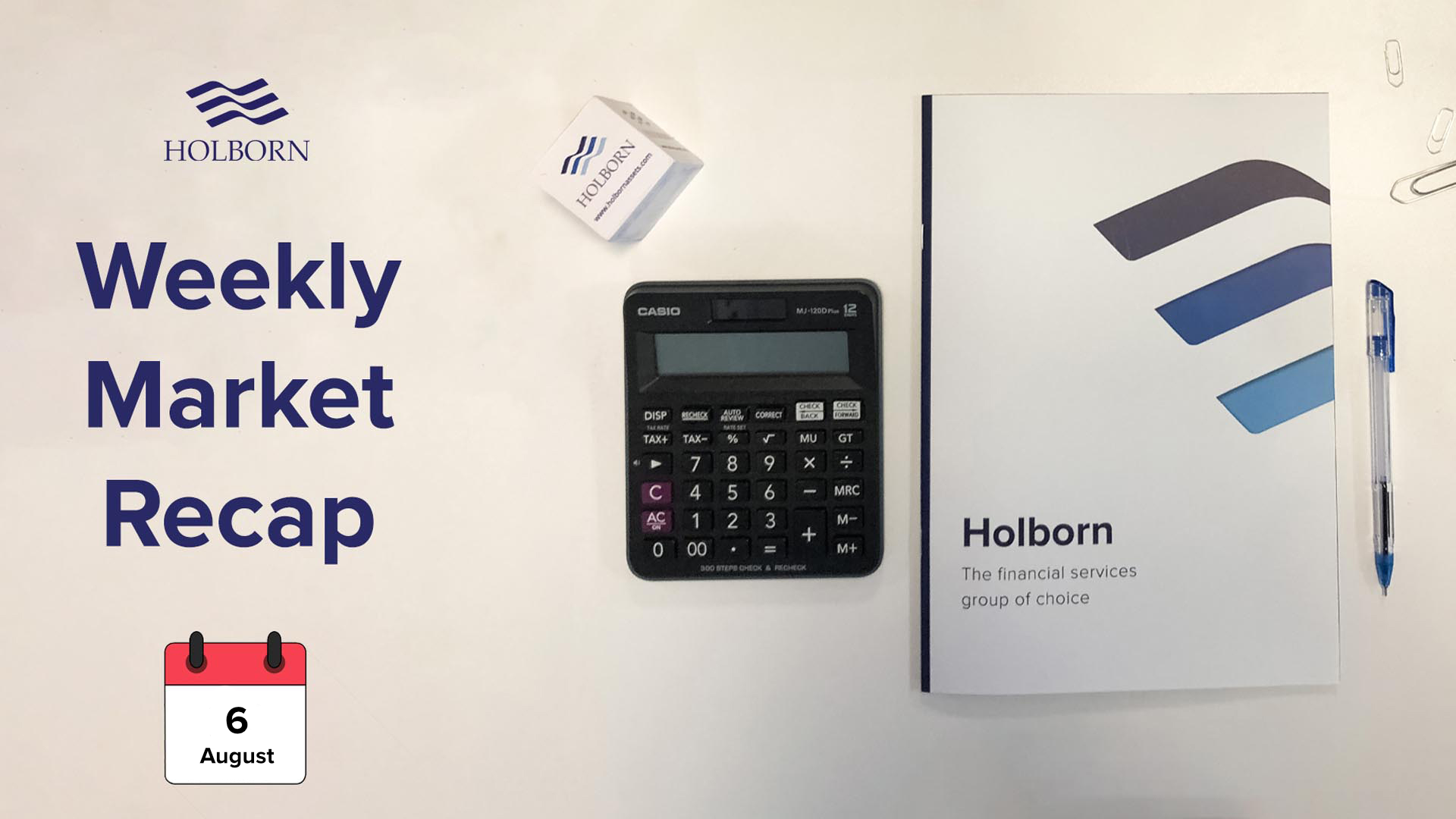 Holborn Market Recap 2-6 August 2021
Posted on: 6th August 2021 in News
Good day, this is the Holborn market recap. Let's take a look at this week's news in finance.
Monday August 2nd
News in finance: In eurozone's financial updates, German retail sales rose by 4.2% on a monthly basis in June. Analysts had been expecting a figure close to 2%. The survey published by Destatis showed that department stores benefitted from the easing of COVID-19 restrictions.
Tuesday August 3rd
News in finance: The Reserve Bank of Australia (RBA) announced that it would keep its benchmark interest rate on hold. the RBA's governing board noted in its post-meeting report that the recent COVID-19 outbreaks have been interrupting Australia's economic recovery.
Wednesday August 4th
News in finance: In eurozone's financial updates, Eurostat reported that retail sales in the bloc grew by 5% on a year-to-year basis in June, surpassing economists' expectations.
In the US, July's Services PMI published by the Institute for Supply Management (ISM) hit 64.1 with the economic activity growing for the 14th month in a row.
Thursday August 5th
News in finance: The Bank of England's (BoE) monetary policy committee decided to keep interest rates unchanged, in line with economists' forecasts. The accompanying report said that "CPI inflation has risen markedly, to above the monetary policy committee's target of 2%, and is projected to rise temporarily to 4% in the near term."
Friday August 6th
News in finance: The Halifax House Price Index surged by 7.6% in the three months to July, 1.2% less than the figure anticipated by market analysts.
In the US, July's Nonfarm Payrolls figure surprised on the upside as the country's economy gained 943,000 jobs, according to data released by the Bureau of Labour Statistics. Moreover, the unemployment rate has dropped to 5.4% beating expectations. Wage growth also accelerated from 3.6% to 4% in July on an annualised basis.
We hope you enjoyed the weekly Holborn market recap. Whether you are looking to shake up your investment strategy or plan your retirement, Holborn can help. To find out how we can help you, contact us using the form below.
From all of us at Holborn Assets, have a lovely weekend!