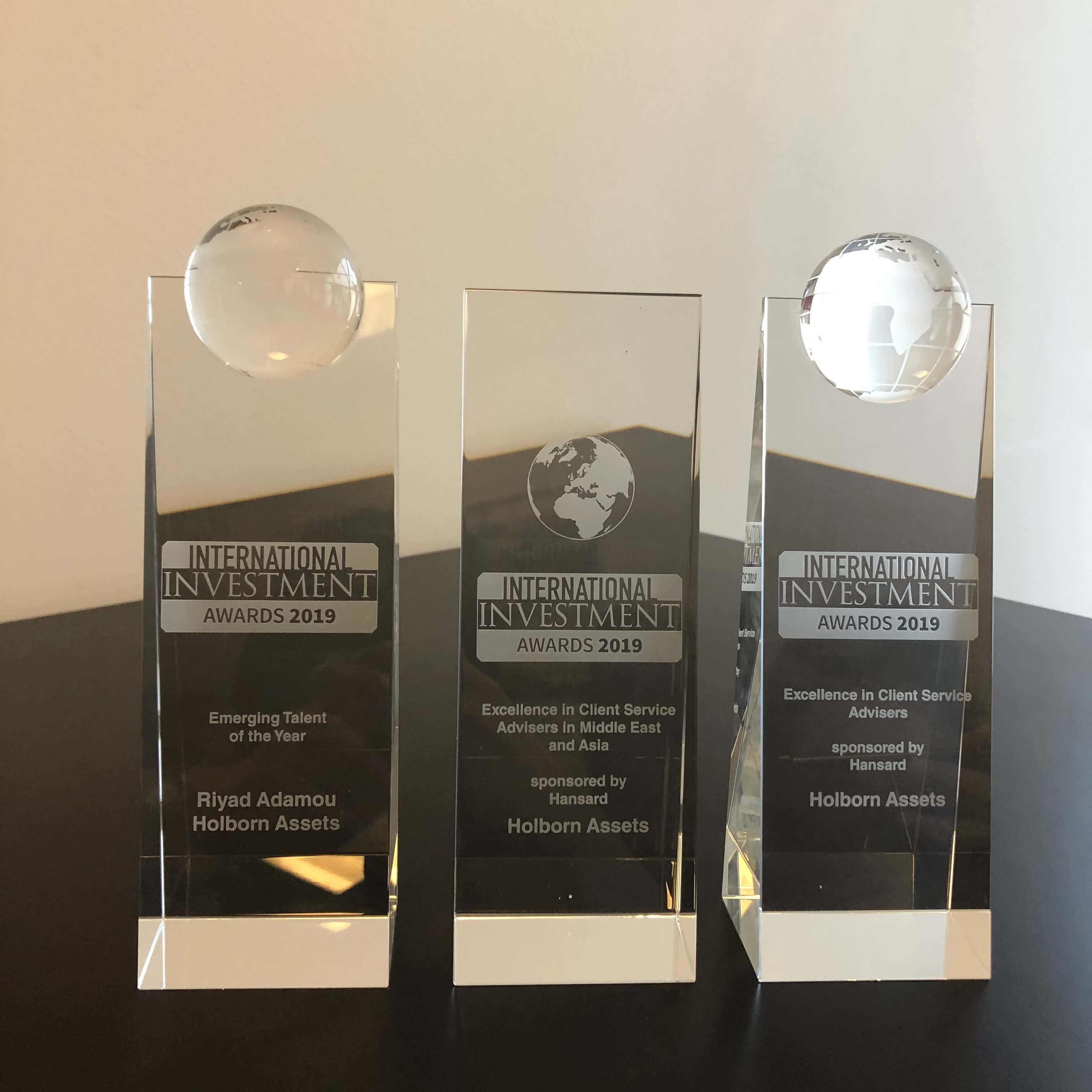 Holborn Assets Picks Up Three Prestigious Awards
Posted on: 23-10-2019 in News
Holborn Assets sweeps the board, picking up three honours at the International Investment Awards. The annual event which recognises exceptional talent in financial services was held at Gibson Hall in the heart of London. This year marks the 20th anniversary of the International Investment Awards, making them the longest-running awards in the industry. It was a night of celebration for Holborn Assets, who took home three awards. Riyad Adamou Chief Commercial Officer for Holborn Assets won the award for Emerging Talent of the Year. "It's been a great year for Holborn Assets," said Adamou. "These awards are a testament to the hard work and dedication of hundreds of people in Holborn offices across the world. It's fantastic that their efforts have been recognised. "It's great to be acknowledged by the industry on a personal level, but it is impossible to win such an award without the support, and more importantly, the trust of those around you. This is a reflection of countless people's efforts"
Winners are voted for by a mix of judges scores and online votes, and it wasn't just individual accolades that Holborn added to their cabinet. Peter Wilson accepted the award for Excellence in Client Service Advisors for the Middle East and Asia on behalf of the team in Dubai. Holborn Assets also won the award for Excellence in Client Services Globally. The Dubai based group beat some of the industry's biggest names including deVere and Globaleye, to take home the highly coveted award.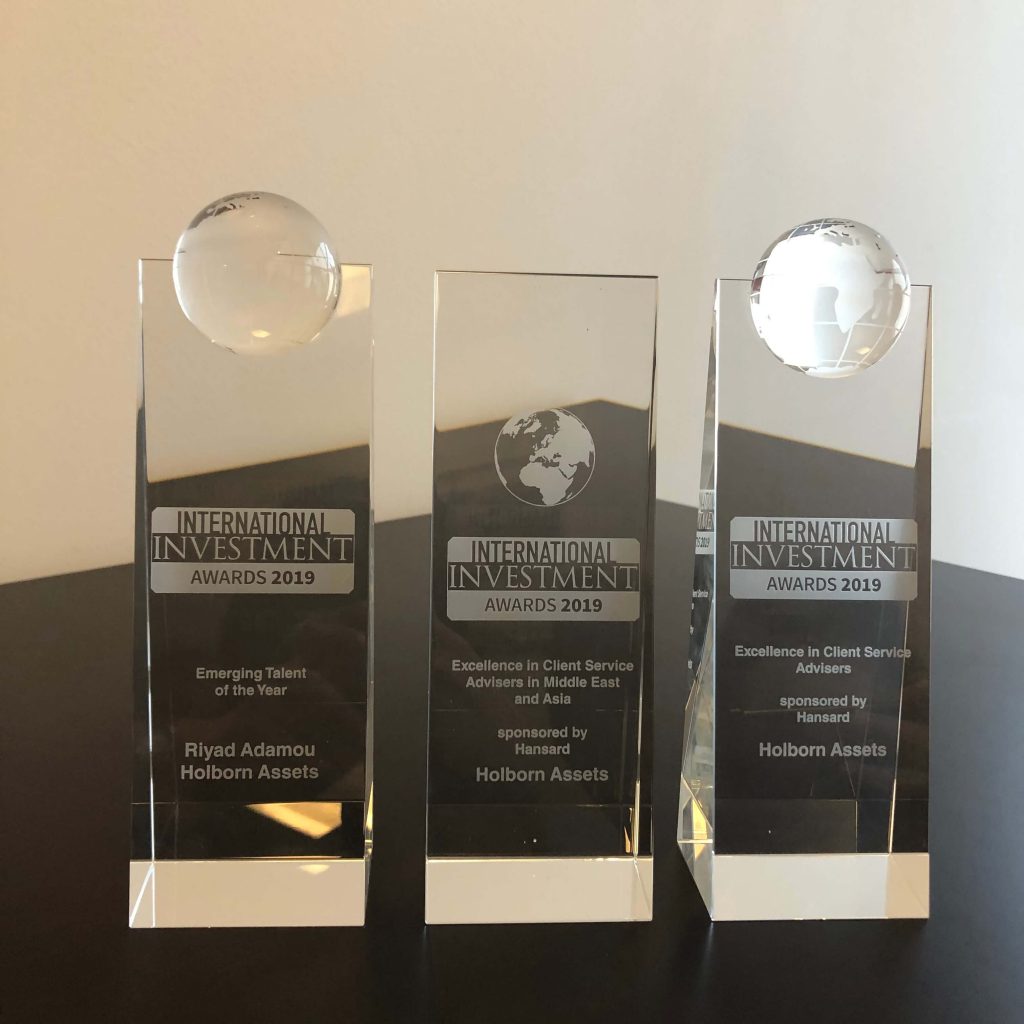 Robert Parker, CEO of Holborn Assets said: "At Holborn Assets, our goal has always been to ensure that our clients receive the very best level of service and advice. This means continuously having to adapt to an ever-changing industry, and having a team as committed to achieving those goals as we are. Winning three awards is the by-product of that commitment, and one we are very proud of."
How can we help you?
Complete our form below and one of our consultants will arrange a free consultation to guide you through our services.