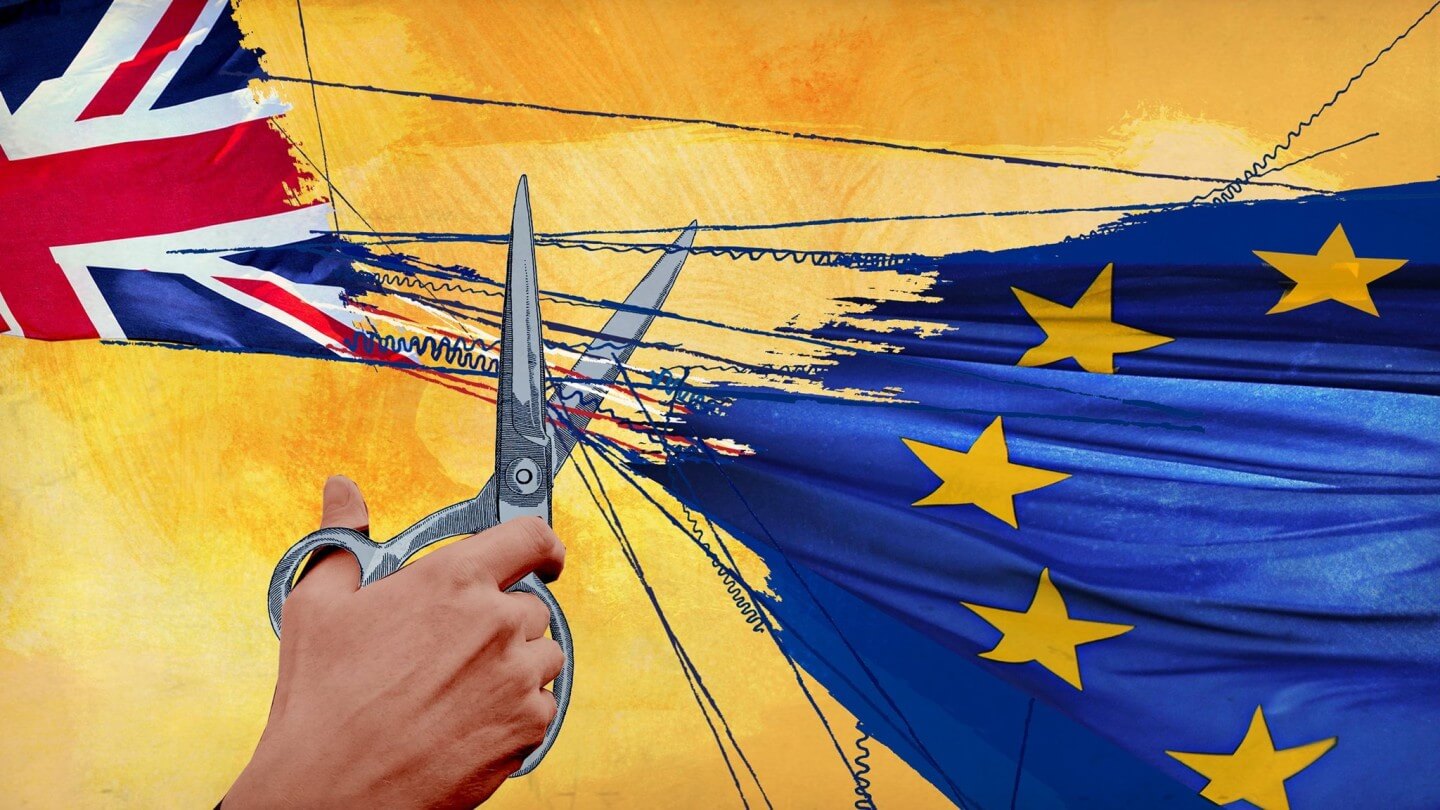 A Post-Brexit Guide for Brits
Posted on: 15th January 2021 in News
How will the Brexit agreement affect the everyday lives of the 800,000+ UK citizens living in the EU? On Christmas Eve 2020, the EU and the British negotiating teams reached a deal regarding many issues that remained unresolved after the UK's exit from the union at the beginning of the year. As a result, many things have changed for the UK and European Union (EU) citizens. Our post-Brexit guide is here to answer many of your questions.
Some of those had to do with how businesses would adjust to the new reality while others were linked with people's routines. With over 800,000 UK citizens living in the EU (excluding Ireland), expats would like to know how the deal changes their everyday lives. Our article aims to walk you through the changes to prepare you for the new status quo.
Driving in the EU post-Brexit
There aren't any significant changes regarding driving in the EU if you are a UK citizen, even after January 1st 2021. UK citizens are still able to drive around the EU with their regular pink coloured driving licence.
However, there are some exceptions where you might need an International Driving Permit (IDP). The Driver and Vehicle Licensing Agency (DVLA) has specific advice for those with older paper driving licences or licences issued Gibraltar, Guernsey, Jersey or Isle of Man. Holders of those types of licences should contact the embassies of the countries they are planning to travel to for more information.
Car or motorbike insurance remains the same. You should note that you will need a green card as proof of insurance cover when driving in the EU. The same goes for EEA, Switzerland, Serbia and Andorra from January 1st 2021, and the usual "GB" sticker. Green cards, just like passports, have expiration dates, so make sure that you have a minimum of 15 days of cover left on it when you enter an EU country.
EHIC card after Brexit
EHIC is the acronym for European Health Insurance Card. The EHIC gave you access to state healthcare in the European Economic Area (EEA), plus Switzerland.
According to the UK government's deal, you can use EHIC's issued before December 31st 2020 until it expires. The UK government has announced that it plans to replace the EHIC with a UK Global Health Insurance which would allow UK citizens to receive state-provided treatment if they fall ill or have an accident during their visit to one of the EU countries.
However, the Money and Pensions Service suggests that taking out travel insurance would be the best solution for covering all eventualities.
Travelling after Brexit for UK citizens
Until December 31st December 2020, UK nationals had the right to travel and live in EU countries for as long as they wanted. The Brexit agreement has changed that.
As of January 1st 2021, UK nationals have the right to travel without a visa to Schengen area countries for up to 90 days in any 180-day period. There are also some additional rules that you will have to take into consideration:
You should have at least six months left on your passport. Travelling to Ireland is an exception.
You should take out travel insurance with health cover as only EHICs issued before December 31st 2020 would be valid.
EU-issued pet passports are no longer valid. The EU allows UK nationals to take their pets with them to Europe, provided that the owners obtain an Animal Health Certificate (AHC). The AHC requires that your pet is microchipped and vaccinated against rabies. A new certificate each time you travel with your pet is required and you should obtain it within ten days of the date you travel.
Purchases and taxes post-Brexit
Do you think that nothing can surprise you? Read what happened to some British drivers arriving by ferry to the Netherlands. UK expats who live in the EU sometimes purchase products from UK websites. For example, until December 31st 2020, there were no import taxes or other customs duties for importing a sweater from the UK to Spain.
According to the agreement between the EU and the UK, this has changed. Expats who use websites such as Amazon.co.uk or similar ones should be careful. Ask for instructions during the purchasing process to be able to calculate the exact cost. Some UK-based websites have already started shipping products from EU-based warehouses so their clients wouldn't have to face additional costs.
Brexit and financial advice
A period of adjustment to the new set of rules will be needed for sure. The financial world has also changed radically. If you would like to build a financial plan that would help you achieve your financial goals, our expert financial advisers are on hand to guide you. To find out more, get in touch with us today.