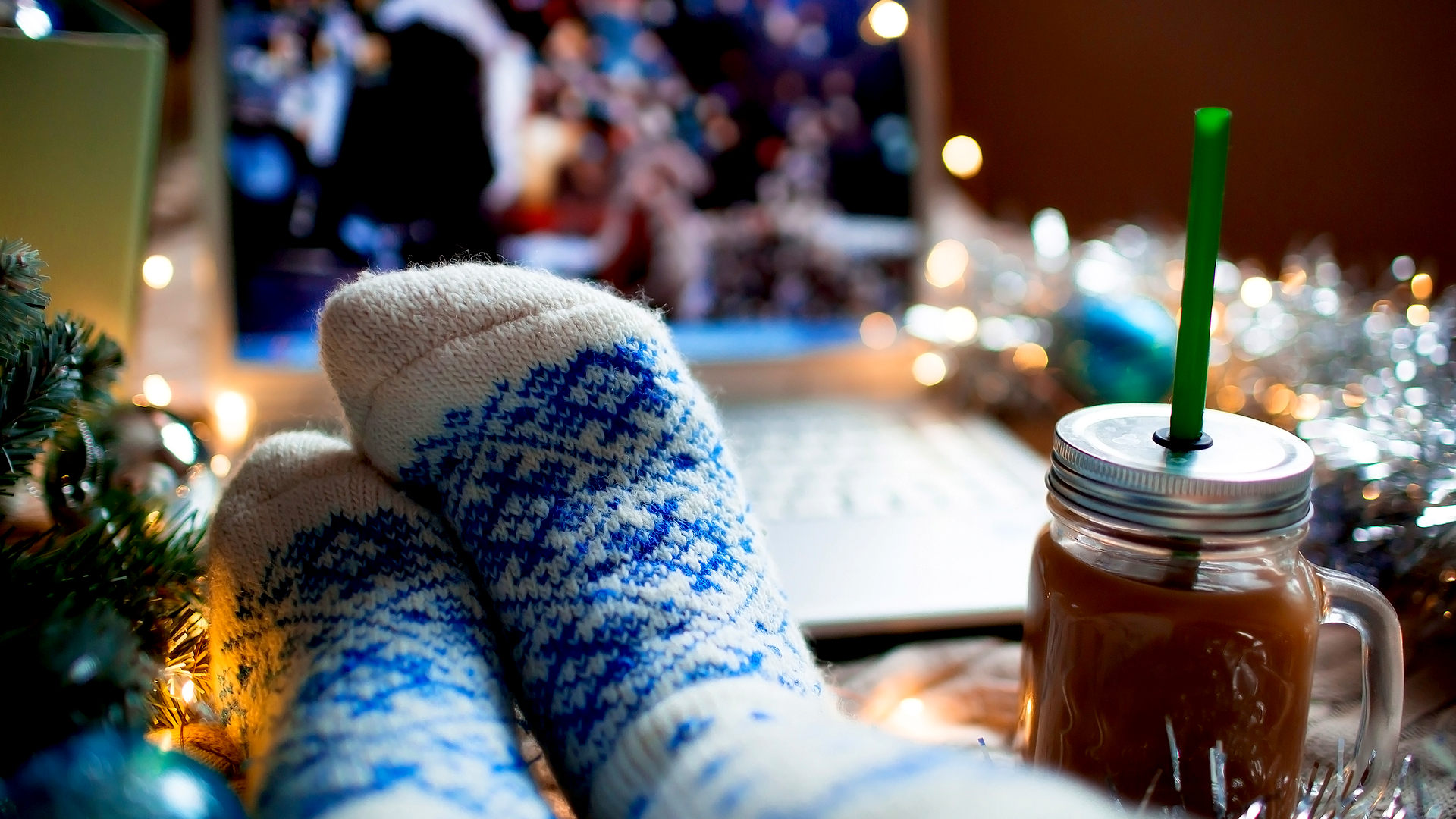 7 classic movies to watch this Christmas
Posted on: 17th December 2020 in News
Cold weather, family bonding, great food and sweets that you can't just stop eating are some of the ingredients of a joyful Christmas night. Since the upcoming holidays will be a bit different this year, families are likely to celebrate individually instead of in large groups.
We assume that you have already decorated your home and done finished your Christmas shopping. In that case, it's time to relax. Watching a nice Christmas movie is one of the best ways to spend time between presents and dinner.
So, prepare some treats and cocktails and put on a Christmas movie. Not sure which one to watch? Here are some of our favourites.
Home Alone
No surprises here! Hilarity ensues when Eight-year-old Kevin (Macaulay Culkin) is accidentally left home alone by his family. He spends Christmas Eve defending the family house against a pair of cat burglars named Harry and Marv (Joe Pesci and Daniel Stern respectively). 
The movie premiered on November 10th 1990, and with a total gross of $476.7 million. It held the record for the highest-grossing live-action comedy ever until The Hangover Part II overtook it in 2011.
Fun Facts:
Robert De Niro and Jon Lovitz are said to have turned down the role of Harry.
The movie was so successful that led to a full-on franchise, complete with four sequels, three video games and two board games. It was also turned into a novel and other kid-friendly merchandise.
Pizza delivery scene
Die Hard
When December comes, the usual debate about whether Die Hard is a Christmas movie reignites.
In 2018, Bruce Willis declared that it isn't. However, we think that, for most movie lovers, it isn't Christmas until we watch the epic duel between John McClane (Bruce Willis) and Hans Gruber (Alan Rickman), who leads a team of mercenaries, in a Los Angeles skyscraper.
All that John wanted was to go to an office Christmas party…Die Hard was adapted from the 1979 novel "Nothing Lasts Forever" by Roderick Thorp and premiered in 1988.
Fun Facts:
The following actors declined the role of John McClane: Harrison Ford, Robert De Niro, Charles Bronson, Nick Nolte, Mel Gibson, Richard Gere, Don Johnson, Burt Reynolds, and Richard Dean Anderson.
Sam Neill turned down the role of Hans Gruber.
Air vent scene
Bad Santa
Santa Claus is a symbol of the true meaning of Christmas, full of kindness and generosity. However, this Santa doesn't care if you have been naughty or nice.
Bad Santa (Billy Bob Thornton) is a professional thief, depressed and an alcoholic, who when befriends a little boy, begins to wonder if there is still hope for him.
Bad Santa is a dark comedy which is funny, rude and sweet at the same time. Not suitable for kids to be honest, but a Christmas essential for adults who love this kind of humour.
Fun Facts:
Bill Murray was actually in final negotiations to take the lead until he dropped out to film Lost in Translation.
When the script's final draft was sent to Universal Pictures, the studio rejected it because "it was the most foul, disgusting, misogynistic, anti-Christmas, anti-children thing we could imagine."
Kids wishing scene
How the Grinch Stole Christmas
The Grinch, a grumpy, solitary creature, attempts to put an end to Christmas by stealing Christmas-themed items from the homes of the nearby town Whoville on Christmas Eve. 
Thanks to the Academy Award-winning makeup, Jim Carey became the ideal Grinch. Unleashing his talent in comedy, Carey helped the movie take the third place on the podium of highest-grossing holiday films of all-time.
Fun Facts:
Makeup artists had to spend three hours every day to create the Grinch. Jim Carrey had to have it done 100 times over the course of filming.
Carrey's makeup may have been green, but that wasn't how the Grinch was initially portrayed. In Dr. Seuss' original storybook, the Grinch is black and white with pink eyes.
Deciding what to wear scene
Love Actually
Love Actually tells the story of Nine intertwined stories all taking place around Christmas. With an all-star cast which includes Hugh Grant, Alan Rickman, Emma Thompson, Colin Firth etc.; you can't go wrong with this. 
Love Actually feels like Christmas; joyful and funny, but also a bit melancholy. A nice ending for most of the story arcs is what we need, and that's exactly we get. Plus, you get to see Hugh Grant as the UK's prime minister.
Fun Facts:
Bill Nighy didn't realise he had auditioned for the movie, thinking that he had taken part at a rehearsal reading of the script as a favour to a casting director.
Laura Linney's office crush Karl is played by Rodrigo Santoro. He also played the role of Xerxes in the "300" movie.  
Prime minister wishing Merry Christmas scene
National Lampoon's Christmas Vacation
National Lampoon's Christmas Vacation is a family comedy film, the third instalment in the National Lampoon magazine's Vacation film series. 
The Griswold's decide to spend Christmas at their home in Chicago. Clark Griswold (Chevy Chase) wants to make sure that everything is as it should be such as house decorations, Christmas tree etc. But, as always, nothing goes according to plan.
Fun Facts:
National Lampoon's Christmas Vacation was one of only two Christmas-themed movies released in 1989's holiday season. The other was John Hancock's Prancer. It seems like 1989 wasn't so cheerful after all.
Actress Mae Questel, who played Aunt Bethany, also provided the voice of Betty Boop for 67 years!
Turkey dinner goes wrong scene
It's a Wonderful Life
Frank Capra directed and produced the 1946 Christmas fantasy drama film which has become a classic. 
George Bailey (James Stuart) wants to commit suicide as he has given up all of his dreams, but is saved by the intervention of his guardian angel. Thanks to his angel, George gets a glimpse of how the lives of his loved ones would have been without him. 
The American Film Institute suggests that it is the most inspirational American film of all time. A bit old, but worth watching.
Fun Facts:
In 1947, the FBI issued a memo noting the film as a potential "Communist infiltration of the motion picture industry."
Cary Grant was originally slated to play George Bailey.
End scene
Wherever you are, whatever you do, we would like to wish you Merry Christmas and Happy New Year for you and your loved ones!!!