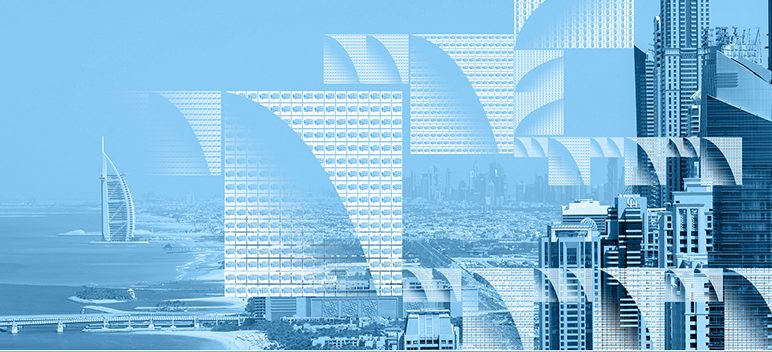 Should I buy Dubai property in 2018?
Posted on: 23rd August 2017 in Mortgage & Property
Should I buy Dubai property in 2018?
Supply in the Dubai property market has been ahead of demand – but fears in the business capital of the UAE of an oversupply are unfounded going into 2018, according to the latest research. Quite the reverse, in fact. For top opinions from those in-the-know in the Dubai property sector, read Holborn Asset's 
Which way are UAE property prices going in 2017?
Today's rate of Dubai property occupancy stands at 88.4%, down from the 2014 peak of more than 92% but far clear of the 82.4% trough in 2011. Unitas Consultancy found in its report up to July 2017 that Dubai property housing stock has seen a compound annual growth rate (CAGR) of 7.7% from 2008 to 2016, compared to a population growth of 5.92%(CAGR) over the same period. But the report –
'Dubai Supply: Myth Busters'
– posted on the REIDIN research website, concluded that investors had little to fear from an oversupply that would affect re-sell values and rental yields. If population growth in Dubai continued at around 5% per year, this would essentially meet demand, while a potential rise in newcomers to 7% would lead to a shortfall of around 10,000 units, supporting market prices. Indeed, while Dubai property occupancy rates have remained relatively stable, the population per housing unit has fallen over the eight-year period, from 4.5 in 2008 to 3.9 today – dipping as low as 3.4% in 2011. This implies there are more single occupiers of units, potentially hinting at the greater affluence of the tenants or live-in owners. It could also indicate, however, a greater amount of units purchased by foreign investment, with the units empty.
Dubai property: an undersupply – believe it or not!
Dubai residents who traverse Sheikh Zayed Road everyday will be familiar with the barrage of property-related advertising on billboards and buildings. New residential developments seem to be shooting up (or at least promised) in shiny CGI renderings of secluded new neighbourhoods. Cranes still whirr, cement mixing trucks still deliver. But the Unitas figures show that an undersupply of Dubai housing stock has persisted for the last five years. Assuming one unit is required for every four residents, last year saw the most significant undersupply, at 35,692 – more than five times the undersupply from the previous year.
Why an undersupply? Uncompleted projects
Oversupply evaporates when new projects fail to complete. 2011 saw a 59,452 oversupply following a 61% leap in supply against the previous year, to 76,548. But this supply figure was slashed to just 16,949 the following year – reversing the surplus to a 1,024 deficit. Unitas stress that uncompleted projects are a major factor and stress that: "a revised projection that takes into account cancelled/conditional projects, stalled and slow moving projects, reveals that 2017 and 2018 will have realization rate[s] of 79% and 44%."
Location shifts
The Unitas study teases out some important shifts in where people are living. While the glitzy regions of Downtown Dubai and the Marina held their own in the study – still a magnet for those new to the city – areas 'just out of town' such as Jumeirah Village Circle are growing in popularity. "The rapid rate of change in the suburban areas is testament to the population's need for a more balanced housing market that's more affordable," the report notes. This last point potentially points to a more stable housing market.
Dubai Property Market 2017/18: prices are right?
Undersupply or not, residential property prices in Abu Dhabi and Dubai have softened month-on-month,
according to REIDIN figures to June 2017
, though with variations in property type:
The Abu Dhabi Residential Property Sales Price Index – covering apartments, townhouses and villas – fell 1.3% to 95.9 month-on-month. In the last six months, sales prices have fallen 5.01% up to June, with one- and two-year falls of 7.18% and 8.53%, respectively.
Rents in the capital fell 0.93% month-on-month, 9.88% in the last year and a chunky 12.32% over the last two years.
For buy-to let owners, gross residential yield remained steady at 7.2% for all residential, with the price-to-rent ratio slipping slightly to 14.4 from 14.5 in May.
Meanwhile, the Dubai Residential Property Sales Price Index for all residentials remained essentially flat at 259.1.
Residential prices have slipped 0.27% over the last three months, which is 0.72% over the last 12, and 4.53% over the last two years.
Rents in Dubai have fallen 0.92% in the last month, down 4.95% in the last 12, and off 8.38% in the last two years.
Relatively steady as she goes in Dubai, it seems. Gross residential yields remained steady, month-on month, at 7.1% overall.
KnightFrank, the big property manager, had expected Dubai's residential market to recover this year. Its market review, published in February, expected areas of sales price increases by mid-2017. It expected a continued slowdown in sales prices in Abu Dhabi, however.
UAE is approaching the implementation of a 5% value-added tax on non-essential items. For property buyers, this will include electrical appliances and furniture.
Verdict on the Dubai Property Market 2017/18
So what can a current UAE renter or buyer take away from this?
Dubai can still be considered a renter's market in many areas of the city. If the supply growth continues to outstrip population, that counter-intuitive undersupply may soon be addressed and prices likely will soften further. Negotiate rates, negotiate cheques – get the unit you want.
If you're looking to purchase, the above figures show some property types have fallen more than 8% in the last two years. This means it wouldn't be a purchase at the top of the market. The question then becomes: should I wait until it falls further? A logical question. But bear in mind that population growth can't be predicted and prices seem more steady than anything; creeping up in some areas.
What about off-plan? Those CGI images just won't go away! A residential area around Meydan race course is just one of the new areas currently under construction, and may be the next destination for buyers moving out of the city's hustle and bustle – and for investors seeking rental yield. Remember to research carefully the payment terms and schedule (and the reputation of the vendor!).
As ever, your IFA can give you an unfair advantage over the competition! Ask your UAE financial adviser about the Dubai property market for 2017/18. And remember that Holborn Assets boasts a passionate mortgage team based in Dubai to talk you through financing options and put you in pole position (via our due diligence process) to be accepted by the top lenders. If you're an expat looking at buying in the UK instead, check out our Mortgage Guru Jo Philip's
Elite Tips for Buying in the UK 2017.