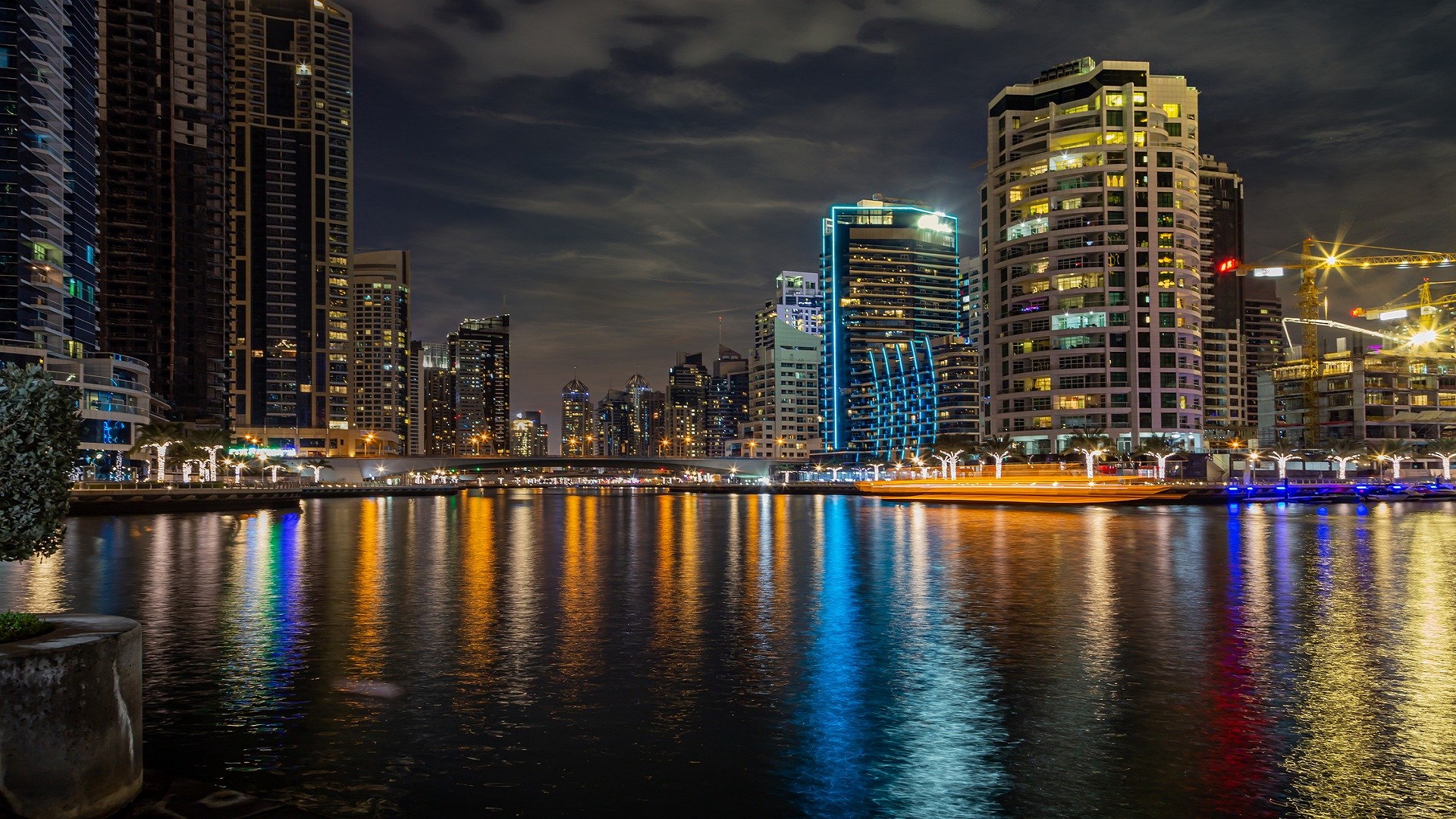 Which Way are 2017 UAE Property Prices Going?
Posted on: 1st March 2017 in Mortgage & Property
The Consensus
Forget about consensus: some commentators see a gradual improvement in Dubai market conditions (but not Abu Dhabi) – whereas others see a continued decline in prices.
One popular theory is that, if they are going to start rising again at all, Dubai prices and rents will do so towards the end of the year. Abu Dhabi is likely to remain in the property doldrums for 2017.
Largely agreed is that the Abu Dhabi market has been particularly hit by redundancies in the local corporate sector but, apart from that, there are three dominant (macro-economic) influences keeping the UAE property market in general depressed:

Weakness of Oil Price
Strength of Dollar
Weakness of British Sterling

Dubai's Expo 2020 is held up by optimists as a key driver of future positive market sentiment and local economic activity.
/>It is not surprising that consensus is difficult to find on the fortunes of the UAE property sector: the umbrella sector contains numerous categories of property in a pair of main markets at different stages of economic development – Dubai and Abu Dhabi. What holds true for Dubai does not necessarily hold true for Abu Dhabi – although Abu Dhabi's market cycle tends to follow Dubai's at a lag of 12-18 months.
The UAE Property Sector, 2016-2017 – Segmentation by Market/Property
 
Dubai
Abu Dhabi
SALES
2016
2017
2016
2017
General
-8% to -11% (S&P, Feb 15, 2017)-7% (Cluttons)
GENERALLY: -5% to -10% (S&P, Feb 15, 2017)"definitely going to show some signs of improvement." (JLL)"A gradual recovery." (Knight Frank)No increase in prices until very end of 2017. (Cluttons)"the much-awaited increase in property prices will probably not materialise until much later on in the year." (khaleejtimes.com)
-11% (JLL)
GENERALLY: The Abu Dhabi property sector usually follows 12-18 months behind Dubai, so 2017 is likely to see a continued fall in property and rental values. Likely to stand out as a slow market is Reem Island, where 2017 will see some 2,400 homes come onto the market at once with the completion of the Marina 1&2, Sigma 1&2, Al Shams Tower and M Tower."there's going to be a continued disconnect between the sales market and the rental market, so you may see some rental declines even if the sales side of the market is actually improving."(CBRE Middle East)
Apartments
-7% (propertyfinder.ae)
-3% (Chestertons Mena, Meb 2017)-7% (Core Savills)"Apartments in Abu Dhabi's Al Raha Beach, Saadiyat Island and Al Reef posted higher sales rates of 3-5 per cent over the same period in 2015." (gulfnews.com)
Villas
-4% (propertyfinder.ae)
-6% (Chestertons Mena, Feb 2017) mid-prime villas -15% (Core Savills)
Luxury
"Prices are expected to be stable in "blue chip" communities in Dubai and Abu Dhabi and may begin edging upwards towards the end of next year."(propertyfinder.ae) In November 2016, "prices for Burj Khalifa apartments had fallen 15 per cent year-on-year and prices at The Palm Jumeirah fell by 12 per cent" (thenational.ae)
By Market
 
Dubai
Abu Dhabi
RENT
2016
2017
2016
2017
General
-6% (S&P, Feb 15, 2017)
GENERALLY: Rents are likely to be under pressure with 31,500 apartments and 12,500 villas planned for 2017. (Asteco)
Rents fell in all freehold areas of Abu Dhabi – apart from the budget-oriented Al Ghadeer development on the border with Dubai. (Chestertons Mena, Feb 2017)
GENERALLY: "We expect further fall in prices in rents in some parts of Abu Dhabi during 2017." (JLL)Rental values likely to keep falling thanks to impending high-profile corporate mergers (Mubadala's + Ipic, NBAD + FGB). Reduced corporate housing allowances are already affecting the market, and certainly job cuts are possible, meaning less potential tenants; expats tend to rent rather than buy.A further pressure on rents will be the 2,700 apartments and 1,360 villas coming to the Abu Dhabi marketplace in 2017. (Asteco)
Apartments
-10% (propertyfinder.ae)
-6% (JLL)-7% (Chestertons Mena, Feb 2017)-7% (Asteco)
Villas
-10% (propertyfinder.ae)
-10% (Chestertons Mena, Feb 2017)-5% (Asteco)
Luxury
"Prices are expected to be stable in "blue chip" communities in Dubai and Abu Dhabi and may begin edging upwards towards the end of next year."(propertyfinder.ae) In November 2016, "prices for Burj Khalifa apartments had fallen 15 per cent year-on-year and prices at The Palm Jumeirah fell by 12 per cent." (thenational.ae) Rental prices for large villas in Abu Dhabi fell by an average of 8% in 2016. ( Asteco)
So why have UAE property prices fallen around 13% since mid-2014?
"The UAE property market is heavily reliant upon expat and international buyers and is, therefore, vulnerable to international economic dips…like a boat in open waters, international waves have been crashing across the bow." (propertyfinder.ae) Global economic uncertainty – compounded by Brexit and the US election – have kept international buyers away. Apart from that, the continued low price of oil and the high strength of the dollar have had a powerful depressive influence. The weakness of the UK pound and the UAE mortgage cap have also had a part to play in suppressing property prices.
Oil
The price of UAE property is directly linked to the price of oil. Oil and gas are the major revenue generators of the region, as well as the strongest influencer of market sentiment. The price of oil was at its lowest for 14 years last February (falling below $27 USD a barrel) – so it's not surprising that UAE property prices have been depressed.
The US Dollar
A strong dollar makes UAE property look expensive to international buyers; and it is international buyers who dominate the luxury end of the market. Some commentators say that the US dollar will weaken in the latter half of 2017 as any honeymoon period for Trump comes to an end.
The UK Pound
British Sterling has declined 17% against the US dollar in the last 12 months. "The evolution of the pound remains a concern for the UAE as the UK is traditionally among the top three source markets for visitors to Dubai, and UK nationals were the fourth largest investor in residential real estate in the first half of 2016." (S&P analyst, S. Jagtiani)
The Mortgage CAP
Introduced by the UAE Central Bank in 2013, this legislation capped what percentage of a property's value could be borrowed to pay for it – and arguably stopped the market from crashing like it did in 2009. Since 2016, the cap has had less impact thanks to new loan arrangements offered by lenders.
So is the worse over for the UAE property market?
Well maybe it is. And maybe, if the dollar loses momentum later on in the year, property prices may begin to rise – that is one opinion. Holding down prices in the meantime will be "the continuing uncertainty of the property market itself, constant stream of project announcements and unstable job market."(Kensington Exclusive Properties, Dubai) But building a groundswell of price recovery in Dubai (at least) will be "infrastructure projects linked to the World Expo in 2020 and other mega projects. These will help to sustain, or lift, public sentiment, which has proved instrumental in keeping the emirate's economic growth profile the most positive in the region." (Cluttons' Dubai Winter 2016/2017 Property Market Outlook, worldpropertyjournal.com) Also supporting the Dubai market is new fraud-busting legislation from the Real Estate Regulatory Agency (RERA) which requires all property owners to provide proof of ownership before their property is even marketed. Buyers can then be reassured that whatever property they are viewing is a legitimate offering, and this – say agents Fine & Country Middle East – "is giving renewed confidence to the market."
Dubai or Abu Dhabi? One "sector", two markets
You can't really talk about "the UAE property sector" without acknowledging that you are actually talking about two separate markets: Dubai and Abu Dhabi. These sectors are heavily linked and follow roughly the same trajectory; "the Abu Dhabi market typically lags behind that in Dubai by 12-18 months." (JLL) But the sectors are centred on cities with different business cultures, with different balance sheets and different experiences. In 2016 Abu Dhabi saw, "the onset of more challenging market conditions across the commercial office, hospitality and residential sectors, driven by a softening economy and the resulting impact of weaker corporate demand." (CBRE Middle East) Employment issues had a big impact on the Abu Dhabi economy. But in Dubai? Arguably less so.
High demand for affordable housing in both Emirates
In Abu Dhabi, "one of the key trends has been a flight to more affordable housing as many companies cut their housing allowances and tenants opt for cheaper units." CBRE Middle East and other analysts see this trend building strength in 2017, both in Abu Dhabi and Dubai. In Dubai last year, nearly half of all property transactions were priced at less than Dh1m, with an 8% rise over the course of 2016 in "affordable housing" business. In Dubai's "lower to midmarket submarkets" like Dubai Silicon Oasis and Discovery Gardens, sales prices have actually been rising modestly. (Core Savills) In rental too, the money is on the budget end of the market. More than half of all rental searches done on website portal Propertyfinder were for properties listed at less than Dh100,000 – with only a quarter of all Propertyfinder listings being for such properties. Demand in affordable housing sales exceeds supply. And the same is true in rental; "We witnessed excess demand and clear undersupply in affordable housing, particularly in the affordable villa segment in 2016. This trend is likely to continue and to cause upward pressure on rents and prices in this segment."(propertyfinder.ae)
Conclusion
The big economic factors influencing the UAE property market are not set to change that much this year. The biggest factor is the price of oil, which is unlikely to shoot up. The second biggest influencing factor is the strength of the dollar, and that depends to a large extent on what the new and unpredictable president does. Optimists in the UAE property sector are hoping that the dollar begins to weaken as Trump (inevitably, they would say) loses credibility. Regionally, ructions in employment will continue to bedevil the Abu Dhabi property sector, whereas Dubai looks set for the beginnings of the beginnings of recovery. As a buyer of residential property, you may be trying to time the bottom of the property cycle, especially in Dubai where there's talk that we've hit the bottom already. Remember that 2017 will be the year that Expo 2020 becomes a big focus for the first time, and this may support a recovery in prices. As a seller, you may choose to hold out on dropping your sale price any further and see what 2017 brings.