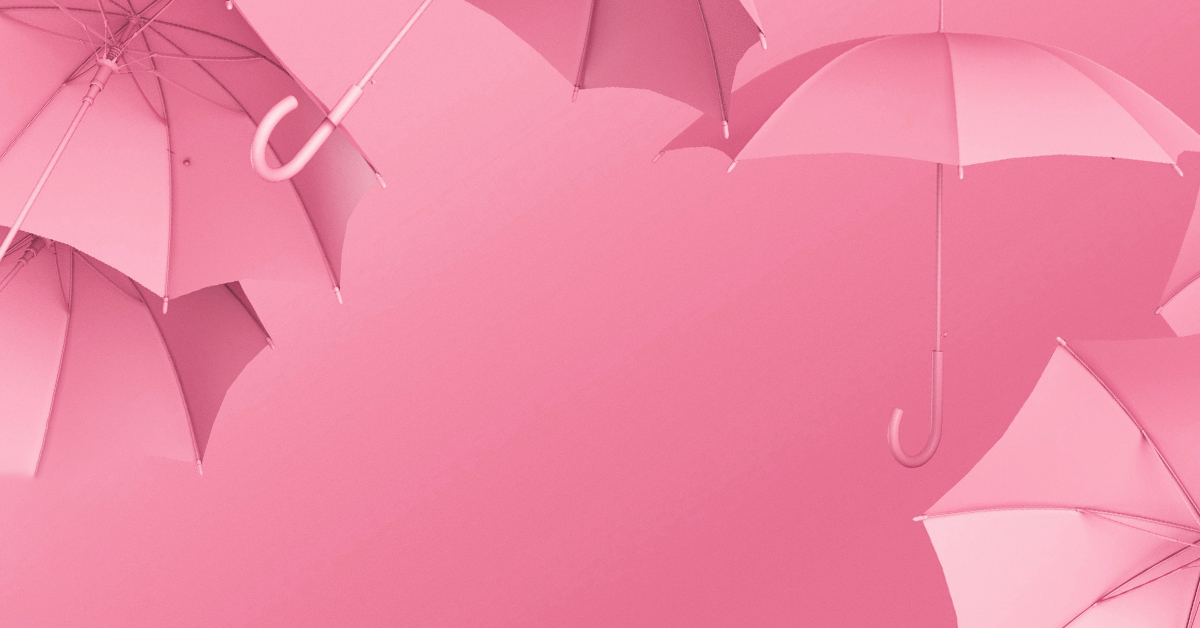 What insurance should I get vs. breast cancer?
Posted on: 11th September 2018 in Insurance
Women's Finance Writer Vicky Bizzell writes …
Many women (and men) know a loved one whom breast cancer has touched. In the UAE, breast cancer is the main cause of death amongst female cancer victims. As a UAE expat, your mandatory health insurance covers the cost of breast cancer treatment (thanks to a recent initiative by the UAE Government). But do consider Critical Illness cover, as it will give you a lump sum to spend as you please in the event of diagnosis. And, if disaster strikes, a cash payout can act as a wonderful buffer for families and individuals alike to manage the blow.

Breast Cancer & the UAE
It is an uncomfortable fact that cancer is on the rise in the UAE. The World Health Organisation expects cancer cases to double in the UAE by 2030, and latest figures from the Health Department of Abu Dhabi reveal that there are 4500 new cases of cancer each year in the UAE, with breast, colorectal, and lung cancers occupying the top three spots. Breast cancer is now the leading cause of death among cancers in women in the UAE. In the UAE it is an issue that may raise it's head much earlier than you expect. Studies have shown that cases of breast cancer in women in the UAE are diagnosed 10 years earlier than in other parts of the world. While the causes of this are not entirely understood, it is an issue that affects female expats in particular. Statistics gathered by the Abu Dhabi Health Department revealed that in 2014, 75.9% of new cancer cases reported were among expats. Zurich International Life's latest statistics reveal that the majority of claims in the UAE were paid to women in their 30s, whereas for men, the majority of the claimants were in their 40s. Of critical illness claims for women in the UAE, four out of five (81%) were for breast cancer.

Doesn't my Health Insurance cover breast cancer treatment?
In short: yes, but cancer treatment may not be the only cost you may need to think about. The Dubai Health Authority (DHA) requires that all UAE expats take out the basic benefit plan within the mandatory health insurance scheme. Recently, the DHA announced that all Dubai visa holders who, by law, have basic health insurance cover, will be eligible for screening and treatment of breast, colorectal and cervical cancers. Previously, coverage on the basic plan was capped at Dh150,000 – a sum deemed by some as inadequate for many types of cancer treatment. It is a fact that screening reduces the mortality rate for breast cancer, and forms an important part of the government's drive to tackle the rise of cancer in the UAE. Humaid Al Qutami, Chairman of the Board and Director-General of the DHA, said: "In line with the vision 2021 plan, this initiative will help in early diagnosis as screening is now a part of the basic benefit plan. Additionally, we will be able to provide financial and emotional support to patients suffering from these three types of cancer." This is fantastic news indeed for the residents of Dubai. But while the new scheme eliminates the financial pressure around diagnosis and treatment, it is the responsibility of the individual to protect themselves against other financial losses in the event of illness or potential death. And this is where insurance aside from the mandatory UAE health insurance starts looking very attractive. There are some tough questions you may have to ask yourself:
If you fall ill and cannot work, what financial resources do you have to live on?
How will you support your family?
If you are a mother, whether you are the breadwinner or a stay at home mum, how will you manage the care and expenses of your children?
Who will support you financially in the event of illness and treatment?
I'm confused about my options! What are the different types of insurance cover?
You're not alone in your confusion! With products on offer such as Health Insurance, Life Insurance, Critical Illness Cover, Income Protection Plans, and Terminal Illness Cover, the sheer array of policy types can seem overwhelming – never mind what those policies actually cover.

It would also seem that consumers are sceptical about whether these policies actually pay out. But the Association of British Insurers reported that in 2016, 92% of critical illness policies DID pay out in the UK, with an average claim of £68K. A recent report from insurance giant Zurich International Life said it paid out 94 per cent of life cover claims and 91 per cent of critical illness claims in the Middle East region. Reasons for not paying out included non-disclosure of existing conditions and fraud. So, how do you choose? Undoubtedly, this is where expert advice really pays off – your IFA is not tied to any one product or provider and can navigate you through the often bewildering options to ensure you are choosing the best policies for you and your individual circumstances.  
Critical Illness Insurance: Critical Illness gives you a lump sum, while you are still alive, in the event of you developing one of a list of 30-60 specified medical conditions. Whilst breast cancer treatment is now covered by the UAE government's new basic health insurance plan, critical illness cover can help support you through your treatment and recovery as part of a radically changed lifestyle. Insurers Zurich reported that 81% of its critical illness claims for women were paid to women with breast and cervical cancer. In short, critical illness cover can offer financial flexibility at a time when you need it most.
Income Protection Insurance: Unlike critical illness cover (which offers you a one-off lump sum in the event of you developing breast cancer), income protection can give you a steady trickle of income if you find yourself unable to work while receiving treatment, for example. None of us knows how we may respond to a course of chemotherapy and/or radiotherapy. And, despite our best intentions to stay in work and maintain a normal life, our bodies (and minds) may dictate otherwise. Income protection is income-based and centres on your ability to work, whereas critical illness is related to diagnosis of specific illnesses (including breast cancer). It is possible that both policies could kick in at the same time. See our post on Critical Illness insurance for an analysis of how these policies compare.
Life Insurance: Pays out a lump sum for your family in the event of your death.  
Independent & expert advice pays off …
Nobody likes to dwell on their own mortality, yet figuring out life's difficult questions – like how your family would manage financially if you develop breast cancer, or deciding what will happen to your assets in the event of your death – are a necessary part of being a responsible adult, and parent. Taking out insurance is often cheaper than you think and worth a chat with your IFA about.