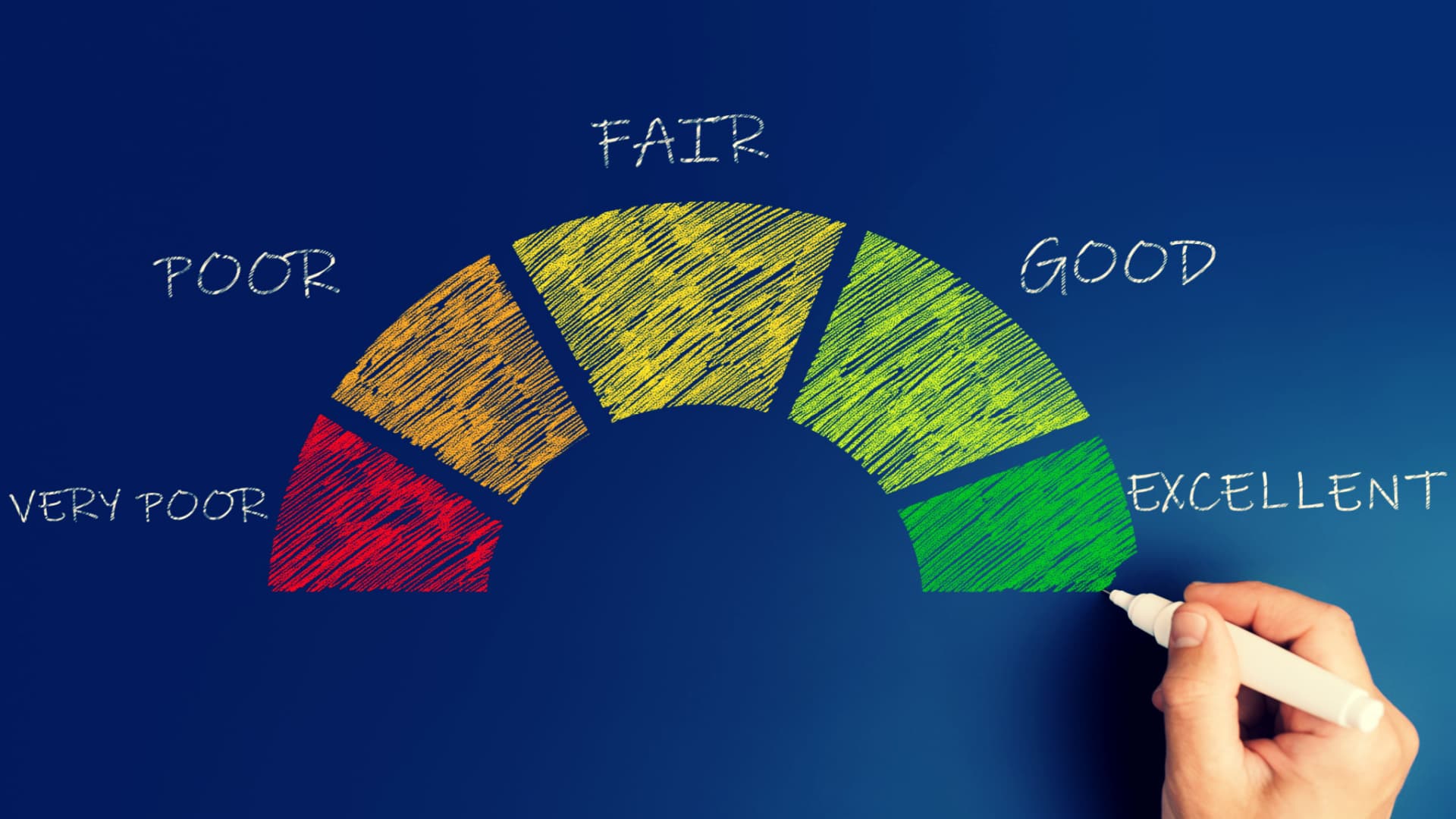 Rebuilding your credit score as an Expat
Posted on: 29th June 2022 in Financial Planning
We can't overstate the importance of your credit score.
Those three numbers can be the difference between a bank saying yes or no on a mortgage application. A good credit score can also help you secure better rates and offers. 
However, expats all too often run into the same problem. When they arrive back in the UK, they find it hard to secure credit due to limited or, in some cases, no credit history.
In this article, we look at simple steps you can take to start rebuilding your credit score. 
What is your credit score?
In a nutshell, your credit score, or credit rating, is a reflection of how reliable you are at repaying money.
Potential lenders can use this information to make a quick and informed decision when reviewing credit applications. It also helps Banks to decide on credit limits and rates.
A bad credit score could lead to banks rejecting or limiting your access to credit. If you are accepted, having a poor credit history can also mean you don't get offered the best rates. Your credit score also influences more than you might think, including:
Credit card applications

Your mortgage application and mortgage options

Mobile phone contracts

Other things that require monthly payments, such as utility bills
How your credit score is determined
A credit reference agency compiles your credit history, which is used to determine your credit score. There are three main credit rating agencies (CRAs) in the UK, Experian, TransUnion and Equifax. 
Different CRAs use different credit scoring models. So, your overall score may differ slightly depending on the service provider.
However, there are some general factors that CRAs consider to calculate your credit score, such as:
The total amount of debt you currently have

The type of accounts you hold

How long you have held those accounts

The number of late payments on accounts
What happens to your credit score when you move abroad?
The information collected by CRAs relates to addresses in a particular country. Because of this, your credit file does not follow you abroad.
If you move overseas, you will be starting from scratch. But what happens to your UK credit history? 
Your credit history lasts for six years. Because of this, many returning British expats run into an issue where CRAs have limited data on them. Ultimately, this impacts their credit score. For foreign nationals moving to the UK, CRAs will likely have no data on them at all.
If you plan to return to the UK, you can do things ahead of time. For example, keeping a UK address and active financial accounts will ensure they continue to form part of your credit history. Still, this may not be an option for some.
So, what is the solution? Rebuilding your credit score is all about getting back on the radar. Let's look at some of the steps you can take.
How can I rebuild my credit score?
Whether you are returning to the UK after an extended period of time, or are new to the country, there are things you can take to build your credit profile.
Below are five simple steps for rebuilding your credit score or building up a credit history.
Get a copy of your credit report
Before you can start rebuilding your credit score, you need to understand your current situation. Your score may be low, but do you know why?
The best way to find out is by requesting a copy of your credit report. Every CRA offers this for free, and you will get a detailed breakdown of your credit history.
It may be worth getting a report from each of the main CRAs just in case there are any inconsistencies in your records.
Get on the electoral roll
Sometimes called the electoral roll, the electoral register lists the names of addresses of everyone eligible to vote.
Registering helps lenders confirm that your name and address are correct and up-to-date. It is also one of the quickest and easiest ways to improve your UK credit score, taking only minutes to complete. You can head over to the UK government's register to vote page to complete the form.
If you are not a UK national, you may not be eligible to vote, meaning you wouldn't be able to register your details. However, you can add a notice of correction to your credit report. This is a short statement (no more than 200 words) explaining your situation, which is reflected in your report.
Household bills count
Your credit history only lasts for six years. If you have spent an extended period overseas, there is a risk that CRAs may not have much data on you. If you are new to the UK, they may not have any at all.
Utility bills such as gas, water and electricity may not boost your score, but they will help create a digital identity. In turn, this will help you build a credit history.
You can also make your rent payments count. Creditladder allows you to link your rental payments to CRAs. By making your monthly payments on time, you can expand your credit history and improve your score.
Consider small forms of credit
Applying for a credit card may not be an option depending on your current credit rating. The credit checks are often more stringent, and you may not get the best rates if you have a lower score.
Instead, mobile phone contracts and store cards offer an alternative way to boost your credit score. Remember, being able to pay your bills on time is one of the factors that CRAs look at, so these types of contracts can help.
Be aware that you will still need to pass a credit check, but they are easier to obtain than a credit card.
Stream your way to a better score
Popular streaming services Netflix, Amazon Prime, Now TV and Disney + have just over 27 million combined subscribers in the UK. 
So, why is this relevant? You can actually use services and more to improve your credit score. 
Experian offers a service called Experian Boost. By securely linking the bank account, Experian will look for things that show you manage your money well.
Experian Boost will look for examples of things like Netflix and Spotify subscriptions. Also included are payments such as council tax and any money you pay into a savings or investment account.
Take control of your financial situation
Rebuilding your credit score takes time, and it won't happen overnight. According to Experian, it can take up to six months until your score starts to improve after making the necessary changes.
Your credit score is not the only financial aspect that expats need to consider. Whether you currently live abroad or plan on returning to the UK in the future, having a strategy that continues to help you reach your goals is essential.
Holborn Assets are experts in the expat marketplace. For over two decades, we have provided clients with the financial advice and support they need to reach their goals successfully. 
With our award-winning customer service and transparent, expert advice, you can be sure that you are in safe hands.
To find out how we can help you grow your wealth and reach your financial goals, contact us using the form below.