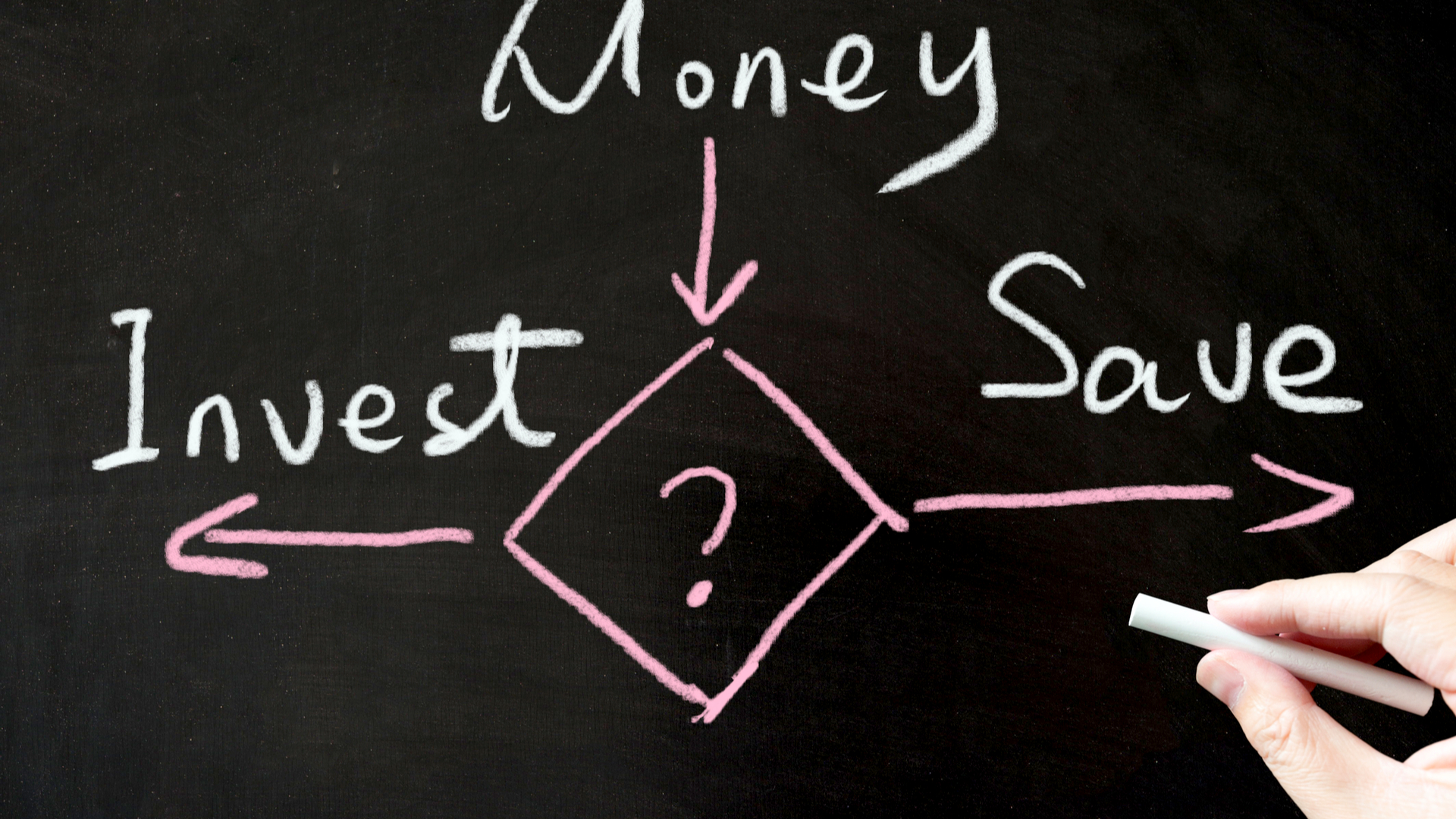 Lockdown savings: investment and saving options for your cash
Posted on: 22nd October 2021 in Financial Planning
There are a seemingly endless number of investment and saving options available in the market.
No matter what your financial goals are, there is a product for you. The trouble is, with so many, it can be hard to find the right one. However, now might be the right time to consider your options. 
The pandemic seems to have changed our attitude towards money. As a nation, we have saved more than double during the lockdown compared to the previous year.
With interest rates still hurting savings accounts, finding a better home for your money is essential if you want to improve your financial situation.
In this article, we look at the investment and saving options for those wanting to make the most of their lockdown savings.
Lockdown and savings
Lockdown, for most, was a pretty trying time. However, for some, not going out and working from home led to a healthier bank balance.
85% of UK adults spent less during the national lockdowns, according to a survey carried out by AA Financial Services. Based on their data, the average Brit saved:
£36 on cinema trips and concerts

£48 per month on petrol

£53 per month on high street shopping

£57 per month on eating and drinking out
Those savings start to add up and correlate with a report by Nationwide. The building society found that Brits saved £1,085 on average due to the lockdown. However, for some, that figure was much higher.
A separate report from Hargreaves Lansdown revealed that people in the UK saved a total of £184bn in the year to March 2021.
With the lockdown over and normal life all but resuming, it's important to make use of those hard-earned savings. Let's take a look at some of the investment and saving options to make the most of your lockdown savings.
Locking down your lockdown savings
Locking your money away in a savings account would usually be a good option to earn some interest on your savings.
However, since the Bank of England cut the base rate to a record low of 0.1% in March 2020, the interest rates offered by banks have been incredibly low.
The trouble is, if a savings account isn't offering a rate equal to or above the current rate of inflation, you are actually losing money. In other words, if your money sits still, its value drops.
You can check out our article on inflation, which explains how the process works and how it affects your finances.
It does seem like things are looking better for savers. Still, at the time of writing, the rates on offer are nowhere near their pre-pandemic levels. With that in mind, there may be some better options for your lockdown savings.
Be ready for an emergency
The first place to start is building an emergency fund if you don't have one. If you do, have you got enough to cover you for an extended period?
If the pandemic has taught us anything, it's to expect the unexpected. Unfortunately, some people are not financially prepared should there be an emergency.
A report by Yorkshire Building Society found that nearly one in five UK adults have less than £100 saved. The data also showed that just over a quarter (26%) of UK adults have less than £500 saved for a rainy day.
Experts usually suggest that you have your essential spending covered for a minimum of three months. Think fuel, water, food, rent/mortgage.
Clearing debt
This one isn't exactly an investment or savings option. 
However, debt can be one of the biggest barriers stopping you from reaching your financial goals. For that reason, it deserves a place on our list.
When it comes to clearing debt, you want to prioritise. By that, we mean clearing the most serious first. After that, focus on the most expensive ones. These could be debts with high interest rates such as credit cards.
Not only will debt free allow you to focus on building wealth, but it can also positively impact your credit score.
Consider investing
The thought of investing can be intimidating if you are new to it. The investment world is also full of jargon which can make things more confusing.
However, getting started is more straightforward than you might think.
Banks offer stocks and shares ISAs that operate in a similar way to a regular ISA. You still benefit from a tax-free allowance, but these types of ISAs allow you to hold investments in the stock market.
Of course, if you are looking for the best returns, it pays to have a strategy in place that matches your goals and appetite for risk.
Speaking to a financial adviser is also a great way to get the advice you need to get you started on your investment journey.
Topping up your pension
Your pension is a fundamental part of any retirement planning strategy. 
Retirement may seem like a lifetime away, but the sooner you start preparing for it, the better off you will be financially speaking. Not only that, using your lockdown savings in this way is very tax-efficient.
You should note that although you can top up your pension, there is a cap. The current cap, otherwise known as the lifetime allowance, is £1,073,100. If your pension pot goes above that threshold, you will face penalty charges.
Tailored solutions
There is no 'one size fits all' approach when it comes to investment and saving options. You may even choose to split your money between different products.
Either way, the key thing will be picking the right products for you and your goals. If you are unsure or want to be as efficient as possible, speak to a professional.
At Holborn, we have over two decades of experience working with clients to maximise their finances. 
Our team of specialists work with some of the most trusted names in finance to offer our clients a wide range of products tailored towards their needs. 
To find out how we can help you, contact us using the form below.