Apps for financial planning
Posted on: 26th October 2020 in Financial Planning
With nothing being permanent in this world, it's always good to have a back-up plan ready. The same applies to income and investments. 
Whether it's buying your dream house, paying for education or achieving financial freedom, proper planning is essential. 
Think of financial planning as a systematic approach used to achieve life goals. But, during stressful times such as Covid-19, this can be an overwhelming task.
So, what's the best approach? With the advancement of technologies, your smartphone could hold the answer.
Yes, we are talking about planning apps, also called budget apps. Let's have a look. 
Apps in financial planning
Humans are a highly intelligent species. No matter what generation of technology you use, it will never beat the human brain. The same theory holds for the financial planning sector. 
Every app that you develop for this sector will have advanced logic and will always take practical decisions. 
On the other hand, the human brain has a future vision that enables it to analyse the situation and assess the risk. Sometimes it will go out of the logical ways to achieve better results. You see, technology lacks the basic instincts and the guts of a living being.
For the applications, the whole market that you see as people, goods, and other stuff, is just a game of 0 and 1. If they find anything correct, it's true, and if it's slightly deviated, it's false irrespective of the deviation. They will always choose what seems profitable under the present condition and not the one that can earn better results in a few years.
Human's advanced intellectuals establish them as superior over the application or software that you will find in the market. However, that doesn't mean you should not use the application. They may not be as sharp as your brain, but they can present pretty good results in some cases. The apps are also great in saving a lot of time and keeping data organised.
Thanks to the growing innovation and mobile technology, today, there are plenty of financial planning and management applications in the market. These apps help people get rid of financial stress, save for emergencies, and so on. And that too, without sitting next to a balance sheet. They are enabling people to make harmony between their income and spending with just a few taps. 
Because of these benefits, the download rate of personal finance management apps is increasing exponentially, especially during the Coronavirus outbreak. The global personal finance management market is poised to be valued USD 1.213 Bn by the year 2023, growing with a CAGR of 6.40%  between 2017-2023.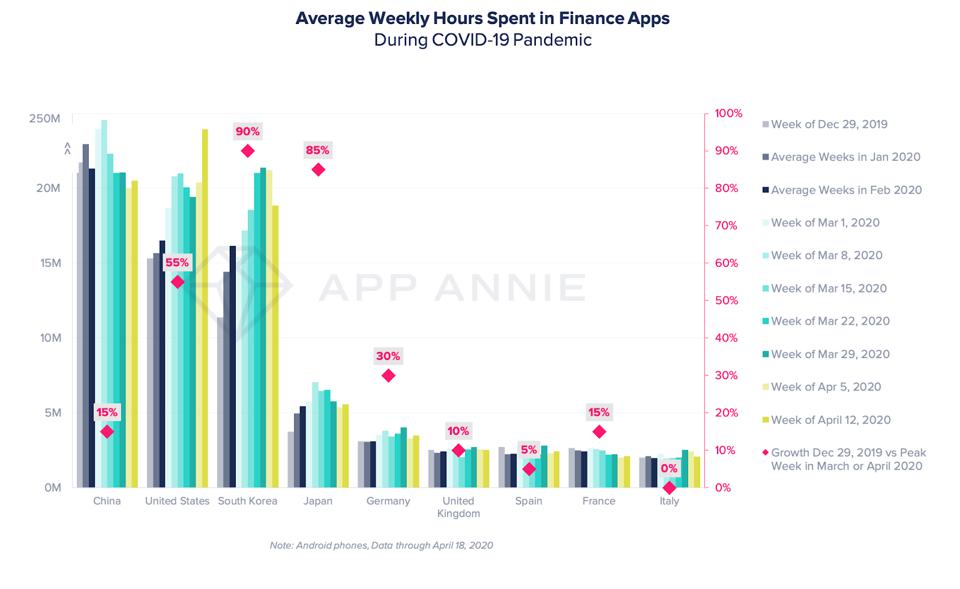 Suppose you are still sitting with a calculator and notebook to calculate the bills and plan how to manage your finances. In that case, this article will help you find the best digital financial companion for you.
Three mobile apps to trust for your financial planning needs
Mint is a well-known online personal finance app designed by Intuit. Available on both iPad, Android, and Windows mobile devices, the application gives you a clear and comprehensive overview of your financial situation.
It offers ample features and functionalities such as transaction tracking, budgeting, bill reminders, credit score tracking, spending categorisation, and even saving for the future. What's more, the platform avails personalised tips and advice daily to ensure a better financial state.
Suppose you love to travel across the globe or are into a profession that demands regular travelling. In that case, this is the right application to use.
Expensify is packed with features. This financial app lets you manage expenses, scan receipts, gather reports from colleagues, track time and much more. 
The apps features mean you don't need to input your bill and expenses manually. You can click a picture of your receipt and scan via the application, and it will add values automatically.
Expensify is available on multiple platforms. You can find the app on the web, Android, iOS and Windows. 
Spendee comes loaded with high-end design elements. It provides features like income tracking and tools to help you maintain your budget. The app also analyses your financial habits using artificial intelligence (AI).
AI is playing a significant role in the advancement of technologies. The same goes for budget apps. 
The question is, are they capable of beating human IFAs (Integrated Financial Advisors)?
What happens when AI and apps merge?
AI and its sub-technologies are quite popular in the market for mimicking human nature, including understanding their emotions. 
With this power, it is adding a range of new features and functionalities into the financial planning of mobile apps. 
Here are some examples.
Personalised experience
AI technology can understand human behaviour and respond accordingly. Because of this, AI-powered personal finance management apps can offer personalised solutions to a targeted user base.
Credit scoring
Although credit scoring is done manually, it is a tiresome and error-prone task. 
However, the process is improved when financial applications use AI. The process is accelerated, more efficient and error-free because the technology can gather and analyse heaps of data across the globe.
Quantitative trading
As the name states, this type of market strategy will enable users to research and analyse data via mathematical and statistical models to create new opportunities. 
The process requires a high amount of computational power. Because of this, it is exclusively handled by large financial advisors and investors only.
However, with AI merging with budgeting apps, things have become much more accessible. More individual traders are now able to get involved in this process and relish higher perks.
Forecasting
Last but not least, Predictive analytics – one of the AI sub-technologies – also helps with analysing the real-time data and uses the insights gained for forecasting the future of the market.
Wrapping up
As we have discussed in this article, financial planning apps are making a massive difference in the lives of everyday users. 
In the coming years, they will be able to bring more disrupting changes in the economy by introducing the power of cutting-edge technologies like AI into the environment. 
It is enough to conclude that using these apps can give you an escape from finance-related stress, helping you better improve your financial situation.
This article was provided by Techfastly.com.