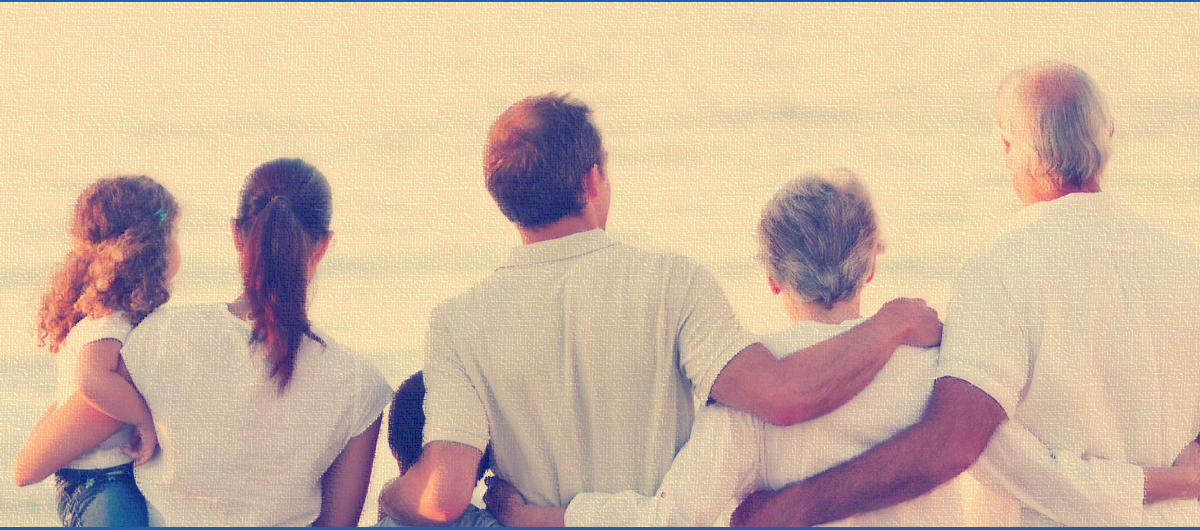 What do I need to know about moving abroad?
Posted on: 2nd April 2018 in Expats
Are you considering a permanent move abroad in 2018? Have you thought about everything you need to know about an international relocation of your home and family? What about moving your finances abroad? Your pension? Never mind the children, the dog and Aunt Mabel's vase? Preparing for an international relocation can be logistically daunting as well as psychologically overwhelming. But with a comprehensive checklist and the right support, you can make the transition to a new life with relative ease and peace of mind.
More and More Brits leaving the UK
It is estimated that 1 in 10 Brits live outside the UK and recent figures from the Oxford University migration laboratory reveal that 339,000 people left the UK in 2016. With international relocation an increasingly appealing prospect for many Brits, we thought we'd compile a list of everything you need to know before moving abroad. With more than half of Brits moving abroad for work, it may be that some of the logistical and financial pedal work will be done for you, but its good to know for yourself what boxes need ticking, and what the financial and tax implications are for your planned move abroad.
Visas
This is the first step to ensuring you can actually enter your country of choice! Know your visa requirements and give yourself plenty of time to sort them out.
Tax Requirements and Planning
You need to notify HMRC in the UK that you are planning to move abroad. As an expat you may be exempt from UK taxes, which you may be charged if you fail to give notice.
Renting or Selling?
You may have decided to rent out your house in the UK to maintain a base to return to and/ or provide extra income. Either way you will have some decisions to make about who you want to manage the rental for you, how you will find tenants, as well as how to collect the rent.  Most people choose to use a letting agent who will take care of all of these issues for you for a fee of around 10-15% of the rental income.
Importantly, renting out your home will have tax implications. 
There are some significant tax advantages to be had under the Non-Resident Landlord Scheme, but expats must also be aware that rental income may be subject to UK taxes, even if you are a non-resident for tax purposes. Don't forget to notify your mortgage provider if you intend to rent your property to ensure you are not contravening the terms of your mortgage. And there is also expat landlord insurance to think about too.
Moving your finances abroad
You may find yourself subject to currency fluctuations and transaction fees if you remain with your UK bank account. Many expats choose an International Bank Account for this purpose as it allows you to move your money with ease. Many people are making the most of the new app based banks that are emerging for the benefits they offer customers who travel. Some offer current accounts that can hold multiple currencies and carry competitive exchange rates.  Read our article on the revolution in
digital banking
to find out what's on offer.
Pension
If you are planning to retire abroad, your pension will be at the top of your priority list. It is worth being mindful about your state pension entitlement and NI contributions if you are approaching retirement age as it is possible to top up your NI contributions for any years you spend outside of the UK. Here at Holborn we are experts in pension transfers and have a wealth of knowledge to help you make this transition easily.
Healthcare
One of the things that you will need to think about as you exit a country with a national health service is how you intend to pay for your family's health care. At Holborn we specialise in medical insurance and insurances for ex-pats so you can rest easy that you are in safe and knowledgeable hands.
Inheritance Tax Laws
If you plan to buy a house abroad, you will need to check the rules first.  Some countries have complex laws relating to how and who can inherit a property. Consult your IFA to make sure you receive the proper and most up to date advice concerning your inheritance tax implications.
Psychological Impact of moving abroad
It can be quite easy to find yourself isolated and lonely, missing family and friends, when the initial Facebook frenzy of happy relocation shots is over. Making friends in a new town or city can be hard, but there are great support networks to be tapped into as well as local social media.  Check out local Facebook groups to see what's happening locally or connect with people near to you through groups such as
Internations
and Link Expats. And remember, one of the best ways to get advice on what to expect is to talk to other ex-pats. Talking to someone who's been through it is the best way to ensure you cover all bases and an excellent means of getting recommendations on things like which international removal company to trust. Here at Holborn our focus has always been on international finance and you can rely on the experience and vast knowledge of our teams in ensuring your finances are safely managed.