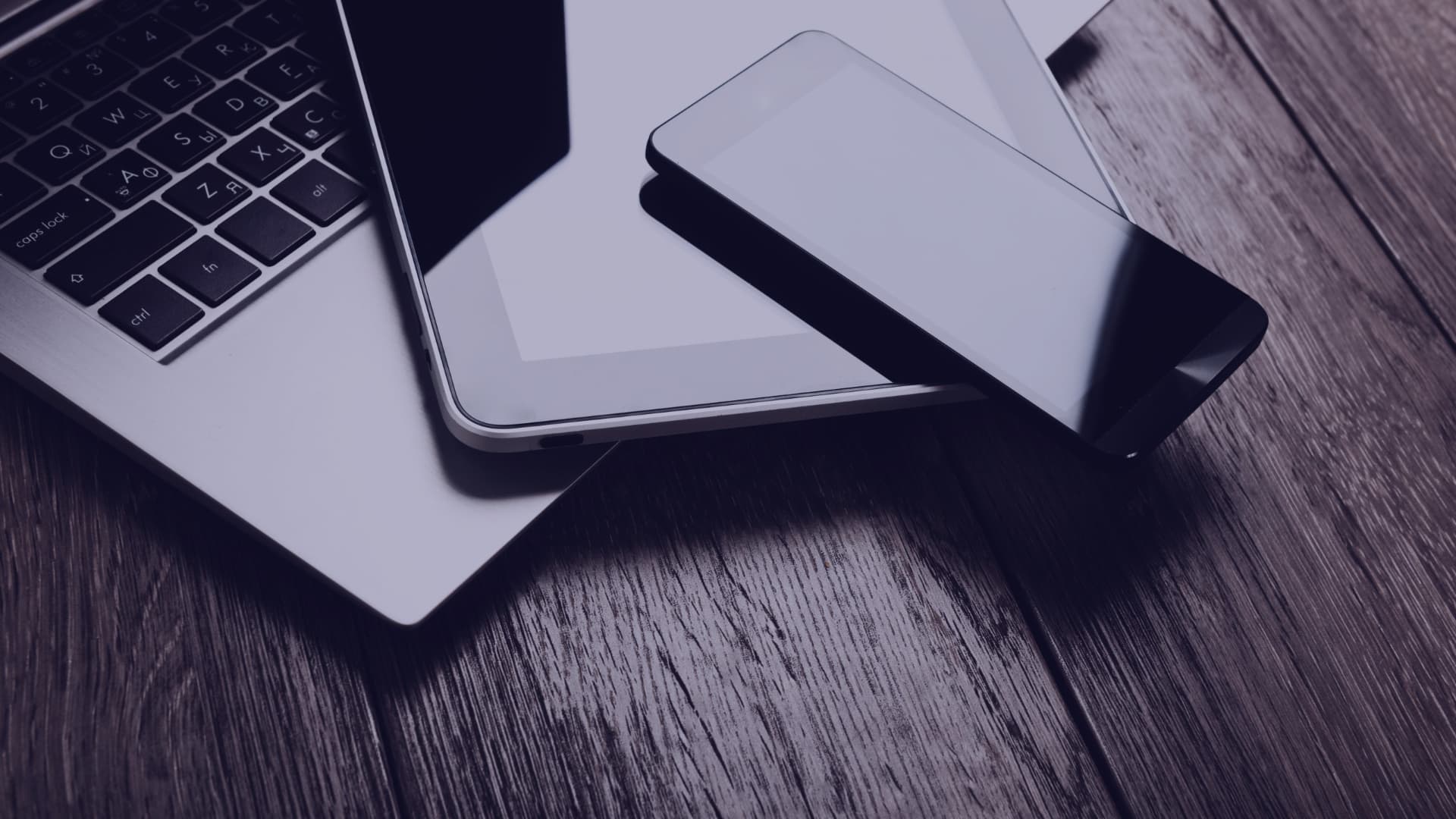 Wills: Digital Assets After Death
Posted on: 10th February 2022 in Retirement Planning
Assets such as bank accounts or bonds and physical assets such as property should be included in the will of a deceased person – but what happens to digital assets after death? Have you ever thought about that?
Developments in technology have changed radically in the last few years. Each digital asset we own is a part of the digital legacy we leave behind. In the event of death, it is essential to make sure that our digital footprint will be passed over to our loved ones who will take the responsibility to manage our online accounts after we are gone. 
What is a digital asset?
According to a Financial Times report, "digital assets are electronic files of data that can be owned and transferred by individuals, and used as a currency to make transactions, or as a way of storing intangible content, such as computerised artworks, video or contract documents." 
It's clear that some pieces of digital content qualify as digital assets. Whilst digital assets shouldn't be included in the traditional assets' list, they should be treated in a similar way when it comes to estate planning.  
What qualifies as a digital asset?
Just to make it easier for you, we will split assets into two digital asset categories: digital asset of monetary value and digital asset with sentimental value.
Which are the digital assets with monetary value?
Cryptocurrencies
As monetary assets, crypto-assets should be included in your will. However, there is something that every owner of crypto wallets should take into consideration.
As you probably already know as an owner, you will have to share your digital key if you want your crypto account to be accessed after you pass away. This should not be shared in your will as there is a danger that someone might use it to steal your digital wallet. Therefore, we suggest speaking to a solicitor that will be able to offer you more options and guarantee a level of safety for your crypto funds.
Paypal
Many of us use PayPal every day to get paid or transfer money to cover the costs of various services. As a result, your account might have a sum of money that should be transferred to your loved ones. 
PayPal gives this option so your money won't be lost. However, PayPal requests executors or administrators of a deceased's estate to follow a specific procedure that includes collecting various documents, such as a death certificate and others. This might sound like a lot of work but the most important thing is that your family will get the money.
Which are the digital assets with sentimental value?
Digital photos and online accounts
This is one of the main digital asset categories that are important due to sentimental reasons. For many years now, we have been using cloud storage to upload our family photos directly from our mobile phones, our digital cameras or any other digital device. But who can get access rights to our online photos after we are gone? Google and Apple have found an efficient way to pass the data of deceased users to their loved ones.
Google has introduced the Inactive Account Manager option which "is a way for users to share parts of their digital accounts' data or notify someone if they've been inactive for a certain period of time." According to Google, your trusted contact will receive an email with a subject line and content that you wrote during setup, including a download link.
Apple has released a digital legacy programme that gives you the option to request access to a deceased person's account if you are a legacy contact. This way, Apple allows up to five people to have access to your iCloud, digital documents and other content you might have stored there. 
Social media accounts
Most of us use many social media accounts every day. When it comes to estate planning, we should decide who is going to manage these accounts after we die.  
Facebook offers you the option to choose a legacy contact. A legacy contact is someone you choose to look after your account if it's memorialised after you've passed away. The legacy contact can write a pinned post for your account, download a copy of everything you have shared, but can't read your messages or remove any of your friends.  
As Meta owns both Facebook and Instagram, there is a similar option for your Instagram account. Instagram will ask for "proof of death, such as a link to an obituary or news article, to memorialize an account. Verified immediate family members may request the removal of a loved one's account from Instagram." 
Twitter's help centre provides info regarding deceased users. Twitter says that "we can work with a person authorized to act on behalf of the estate, or with a verified immediate family member of the deceased to have an account deactivated." When it comes to removing a deceased user's account, it is noted that "after you submit your request, we will email you with instructions for providing more details, including information about the deceased, a copy of your ID, and a copy of the deceased's death certificate." 
Leaving digital assets in your will 
As digital assets have become part of our everyday life, they should also be a part of our estate planning. It should be noted that by dying without leaving a will, your assets will be distributed according to law.  
Writing a will should be your top priority. Writing a will can provide you with peace of mind by ensuring that your loved ones are cared for and your affairs are in order. Your will is going to make everything official, and more importantly, legally binding.
Without your presence, your loved ones will find it difficult to get access to your digital accounts. Another thing that you should do is make a list of your digital assets, not including passwords. A well-prepared list would make your solicitor's job much easier.
Holborn Assets and writing a will 
Digital assets are not a thing of the future anymore. Most people have digital accounts and content that should be passed over to their loved ones who will treat it correctly. Writing a will is not a complicated task if you have the right people to advise you. Getting in touch with Holborn means that you will get access to the best financial advisers with many years of experience in financial planning. You will also get access to the best estate planning services in the global market.  
If you would like to find out more about estate planning, or for expert advice on writing a will, contact us using the form below.