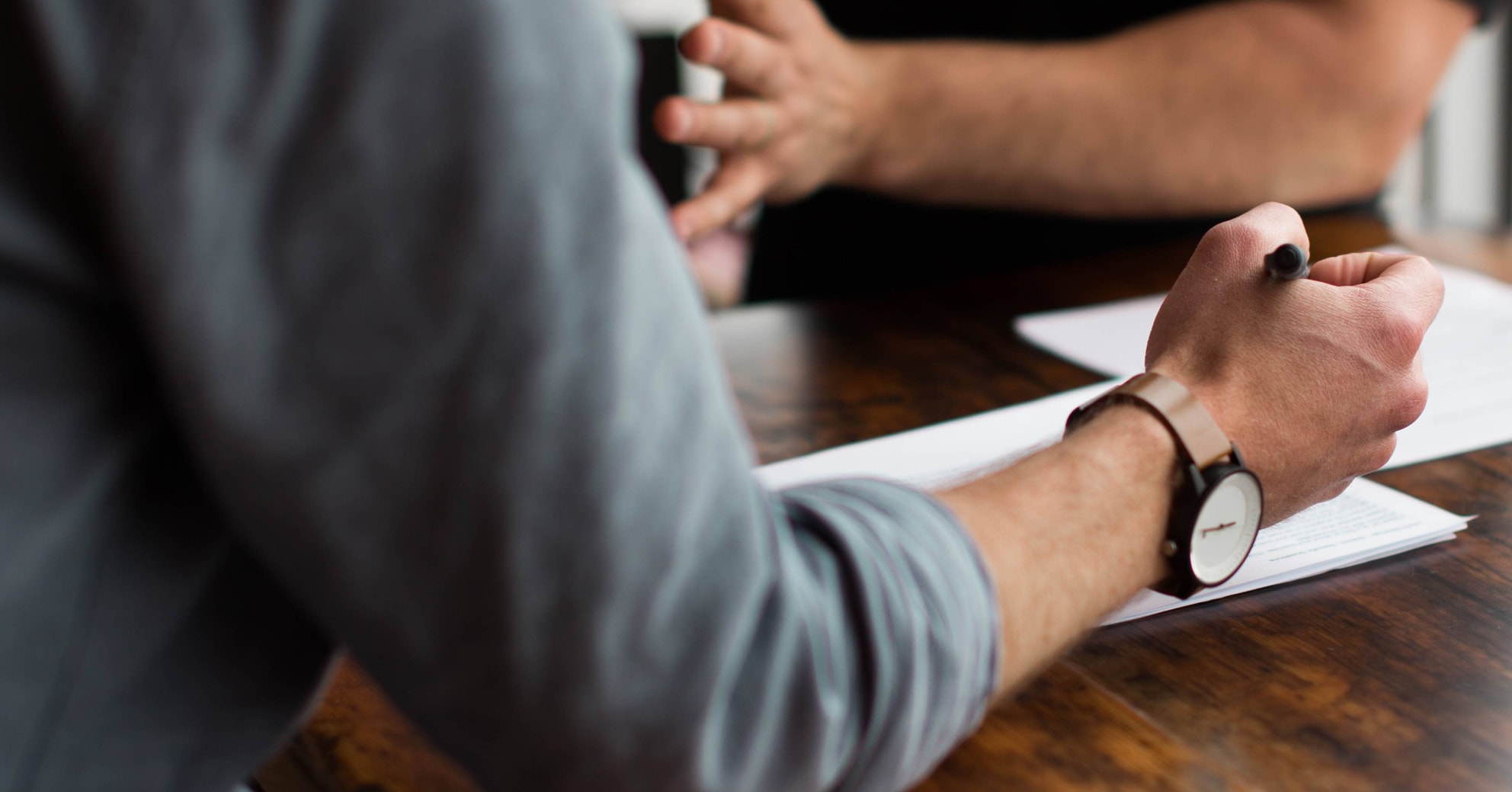 Which UAE Will Should I Get – DIFC or Dubai Courts?
Posted on: 19th August 2017 in Retirement Planning
Expats in the UAE who need a Last Will and Testament can get a DIFC Will with the Wills and Probate Registry (WPR) or go through the Dubai Courts. Got a plan? If your assets as an expat are limited to Dubai, a Dubai International Finance Centre (DIFC) Will may offer you a much easier legal route to secure your assets and protect your family after your death than the Dubai Courts.   Holborn Assets reviews your UAE Will options:
Why do I need a Will in the UAE?
A Last Will & Testament decides how your cash and assets are divided upon your death. This is a complex enough operation to handle back home without mishap – but, for an expat in the UAE, there's added complications and potential penalties. If an expat dies without written instruction, UAE authorities may need to (by default):
freeze the expat's bank account (even if it's a joint account).
cancel the resident status of any people under the expat's visa rule over any childrens' custody.
start the process of dividing the estate (which can see assets transferred to distant relatives according to an arbitrary formula).
On the plus side, a lengthy process gives the spouse the ability to appeal any appropriation of the assets. So that's something! But you get the idea – if an expat dies without a Will in the UAE, their surviving family can be thrust needlessly into the middle of a complicated and stressful legal process. So the DIFC's Wills and Probate Registry has rightly met with much support for catering so comprehensively now for the legal needs of expats.  
And there are two types of UAE Will?
Correct. UAE Wills can be notarised and registered in either the Dubai Courts or DIFC's Wills & Probate Registry (WPR). The big difference between the two institutions is jurisdiction:
Dubai Courts are the onshore heart of the UAE's legal system, upholding and representing the country's Shari'ah jurisprudence. Almost all legal matters are processed through the Dubai Court and its branches. Wills registered with the Dubai Courts apply to all emirates.
The Dubai International Financial Centre (DIFC) you will know as a financial Freezone, with powers to apply international rather than UAE law in financial matters. This status is based on the DIFC being an independent legal jurisdiction, complete with its own court system. UAE Wills registered with the DIFC only apply to Dubai and Ras Al Khaimah.
I don't live or work in DIFC – must I get a Dubai Court Will?
 No. You do not have to live or work in DIFC to register a DIFC Will. The DIFC WPR says: "To register a DIFC Will you must satisfy four key criteria:
You are not a Muslim and have never been a Muslim.
You are over 21 years of age.
You own assets in Dubai and/or Ras Al Khaimah.
 Any children for which you wish to appoint guardians for must be habitually resident in Dubai or Ras Al Khaimah."
What next?
The big first step is, of course, drafting your UAE Will. You will need a specialist to oversee this process of Who Gets What. Professional assistance can cost up to Dh6,000, though the price will vary between different emirates. Critically, the Will should act as the centrepiece of an expat's legacy strategy, pulling together all the financial threads. Be sure you coordinate with your financial advisor. A Will essentially lays down clearly:
What cash and assets comprise the "Estate", including property, possessions, ownership or part-ownership of companies, life insurance and any financial products
Who is listed as beneficiaries
Who will be the recognised guardian of any children
Reference to any pertinent legal issues (Trusts, etc)
What are the main differences between a Dubai Court Will and a DIFC Will?
 The key difference is in coverage: Dubai Court Wills cover all emirates – DIFC Wills cover only two emirates: Dubai and Ras al Khaimah.  
 Dubai Court
For a Dubai Court Will, a key factor to consider is that all documents relating to your case will need to be translated into Arabic. For a standard Will, translation costs around Dh1,500. The Dubai Courts can attest the wills of both Muslim and non-muslim residents. So, if you are Muslim, you can have peace of mind that Dubai Court upholds due religious process. If Arabic is a more comfortable language in your family than English, an Arabic will can help your relatives clarify estate matters. Such a Will can also be used to specify the establishment of a trust.  
DIFC
DIFC's Wills & Probate Registry is for non-muslims only (including those who never have been Muslim), and is only drafted in English. The registered Will is kept in a secure file for 120 years after your date of birth. DIFC Wills are based on UAE's personal status law and based on the UK's Common Law. The DIFC provides four Will options, giving the expat plenty of scope for a sophisticated legacy strategy:
1. Full Will: All assets can be included, as well as the stated guardian of your children
2. Property Will: maximum of five properties in Dubai and/or Ras Al Khaimah
3. Guardianship Will: appointing your children's guardians in isolation
4. Freezone company Will: allowing your ownership or shareholding of freezones companies in Dubai and Ras Al Khaimah, (including the Ras Al Khaimah International Corporate Centre (RAKICC)) to pass to the right beneficiary.
These four types of DIFC Will break down into variations centring on the location of registration and extent of emirate coverage. (A full breakdown of the variations within the four main will types of DIFC Will can be found here.) Where there are variations, there are varied costs. The WPR Full Will costs up to Dh10,000, with Dh15,000 for a Mirror Will – i.e. one for your spouse that "mirrors" the same terms as your own to cover you both in the event of your spouse's death.
Handily, you can spread the cost of DIFC Wills; some partner banks offer a payment structure in instalments. As we mentioned in our recent post on tackling your parents about their own Wills, your Will must state an Executor; got anybody in mind? If you're going to think about anything Will-related, ponder long and hard who you can trust to administer your affairs sensibly. The specified Executor need not be an expert; just someone close to you willing to engage with the relevant authorities, oversee the process of divesting the assets and acting as a central point of contact for loved ones.  
Verdict: A DIFC Will or a Dubai Courts Will?
Who cares about your UAE Will? Well, you might not care personally. But your family will certainly care if you haven't sorted out a Will in the UAE – because it is your family that will have to deal with the inevitable fallout (which is likely to impact all areas of their life with high stress). Nobody wants to talk about Wills – and that's fair enough! Dubai is an exciting place. It's a place to be alive, not to worry about passing on. It's no surprise, then, that the Last Will & Testament remains low on many an expat's agenda. Short-termism rules.
The DIFC Wills & Probate Registry (WPR) found in a January 2017 poll that respondents were least likely to spend money in areas with the greatest long-term consequence during their time in UAE; Sean Hird, Director of the WPR, reports that "most people are looking to spend their hard-earned cash on short to mid-term gains, whilst still overlooking more long-term priorities tasks such as setting up a will." Fair enough. The good news is that, with the admirable development of Dubai's Wills & Probate Registry (WPR) as an expat-friendly service, it's easier than it ever has been to get a Last Will and Testament arranged in Dubai.
The DIFC has done a good job making an accessible online procedure for registering a Will. But expats should still seek advice. The WPR say themselves that, "your DIFC Will is an extremely important document and you are strongly advised to consider taking legal advice in its preparation." With a choice now between Dubai Courts and DIFC, making an informed decision will give your financial advisor powerful options to tailor your legacy strategy. And you can always change your Will down the line, as your circumstances change. But get that first step in as soon as you can with professional eyes to guide you and your family will thank you. Expats, be aware: Whether you get a UAE Will or not, you will still need to have a Will drawn up in your native country to cover any affairs there.