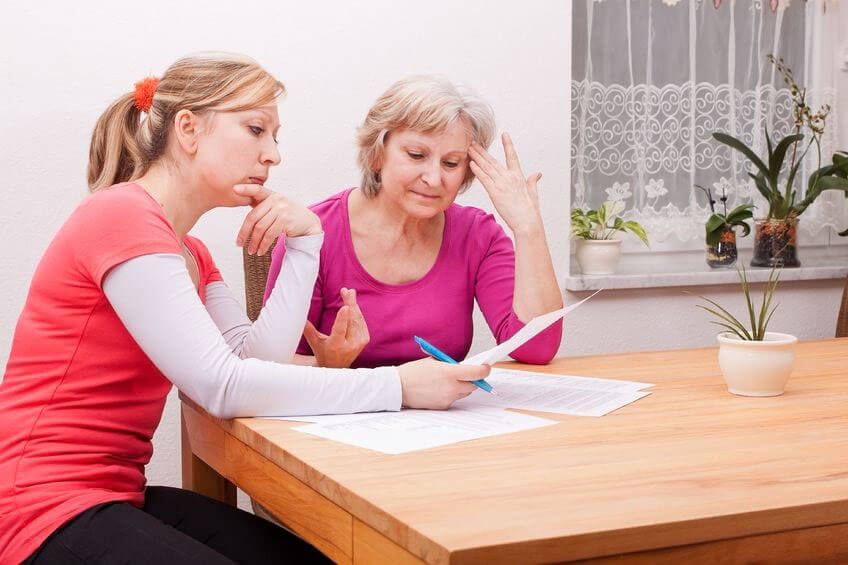 Living Wills Just Got a Little Livelier
Posted on: 3rd October 2016 in Retirement Planning
A new UAE law might make it possible for expats to specify in a Living Will that they do not want to be resuscitated in certain circumstances. But lawyers have yet to bash out the full implications of the new Medical Liability Federal Law No. 4 for the Year 2016, which has reportedly been approved by President Sheikh Khalifa. So, when it comes to your own Living Will, it is an excellent time to take some advice from an expert. See if your Living Will still has some clout in the light of the new legislation. Does it still accurately represent your wishes over what treatment you want if you become life-threateningly ill? When the implications of this new law settle in, finalise an updated version of your Living Will that brings you bang up to date. Because, if you ever need it, you'll be glad you've got it.
So does the new law allow Do Not Resuscitate (DNR)?
Euthanasia is illegal under previous UAE legislation as well as the new law. But the new law does permit doctors to allow patients to die naturally under very specific circumstances:
If all methods of treatment have been exhausted
If at least three doctors have advised against resuscitation
If the patient suffers from an incurable disease
It is not clear at this time whether your Living Will (as an expat in the UAE) would be considered by medical staff as a determining factor if your choices clashed, for example, with other provisions of the new law. But what is clear is that the new legislation specifically prohibits doctors from acting against patient wishes. In a high-intensity medical situation, a Living Will might well be a powerful card to play, regardless of what legislation is being otherwise adhered to.
What else does the new law regulate?
The "Right to Die" clause is part of a big balancing act involving numerous other clauses spanning entirely different areas of medicine. The focus of this new Medical Liability law is comprehensive, and aims "to ensure fair treatment for patients, doctors and hospitals, so a better balance within the country's health-care system is created", said Dr. Ameen Al Amiri, assistant undersecretary for Public Health and Licensing Sector at the Ministry of Health and Prevention. Measures tackle:
Key definitions in a UAE citizen's eligibility for "sex-correction" surgery.
Anti-health-insurance fraud; doctors over-prescribing antibiotics.
Detailed malpractice procedures; healthcare services are advised to secure malpractice insurance.
Bans on abortion, euthanasia and human cloning.
Why is the new law great for doctors?
Stiff penalties for medical malpractice are retained (including the possibility of imprisonment), but there's a real boon for doctors in the new legislation: if accused of malpractice, doctors are now protected from suspension or prosecution until a Higher Commission for Medical Malpractice sees their case and makes a ruling on it. Previously, a doctor would have expected to have been suspended and subjected to an automatic investigation, regardless of the strength of the patient claim against him/her. Dr. Al Amiri said the new law "offers a huge relief to physicians and health-care providers, allowing amicable out-of-court settlement at any time, even after a final court ruling is issued." Also taking the pressure off doctors is a relaxation in the criminal implications of any malpractice case. With the new law, if a doctor is judged to be guilty of malpractice, only "gross malpractice" — as decided upon by the higher commission ruling on the case — will be considered criminal. And only then may a doctor be "arrested, questioned or detained." Doctors are also exempted from responsibility in a number of other circumstances where previously they would have faced litigation. Around 500 malpractice claims are estimated (from a range of sources, including the relevant Dubai Health Authority) to be made in the UAE annually.
Why is the new law great for the UAE?
This robust and comprehensive overhaul of the medical system is part and parcel of a ten-year drive by the UAE Government to invest in healthcare. Last year, the Director General of the Dubai Health Authority, Essa Al Maidoor said that 8,000 more beds, 7,323 more doctors and 8,510 nurses would be needed over the coming decade. The entire medical educational system has been reviewed and plans made for 40 new primary healthcare centers and three new hospitals. The UAE is ranked 27
th
in the world for its healthcare system by the World Health Organization (WHO). Economic growth in the sector is expected at 7% per annum until 2020. The latest legislative changes are expected to attract new recruits to the medical profession from both within the UAE and without. Previously, expat doctors faced the threat of prison for what in other countries might be seen as lesser malpractice. The new law still retains imprisonment as the ultimate deterrent, but generally provides a number of safeguards that doctors looking at a career in the UAE should find reassuring. "The UAE faces a major issue of manpower shortage in the healthcare industry, with the number of physicians at 1.5 per 1,000 people," said B.R. Shetty, founder and CEO of US$ 880m UAE healthcare player NMC Healthcare last year, according to albawaba.com.
What stage is this new legislation at?
The new law is actually an amendment to the Medical Liability Law (Federal Law No. 10 of 2008) in response to a report published earlier this year. April 2016 saw the publication of a task force report by the Health Authority Abu Dhabi outlining how improvements in palliative UAE care could be made. The six chapters and 45 articles of the new law are reported by both the Gulf News and the National to have "been approved by the President, Sheikh Khalifa" (The National) and "took effect early this month after publishing in the official gazette" (gulfnews.com). But
gulftoday.ae
reported on the 26
th
September that the legislation was being presented to "medical practitioners and other healthcare providers from across the UAE" and was "scheduled to be fully implemented once published in the Official Gazette."
What action should I take as an expat?
If you haven't got a Living Will, think about it. A Living Will allows you to specify what medical treatment you want in the event that you become so ill that you cannot communicate. Changes to the law on "Do Not Resuscitate" are therefore quite a big deal if you are taking the whole issue of medical care in your later life seriously. You may not be bothered today. It's a long way off, after all. But what is certain is that now, with new and positive legislation looming, is a great time to give the whole Living Will idea a new look and get it done once and for all.