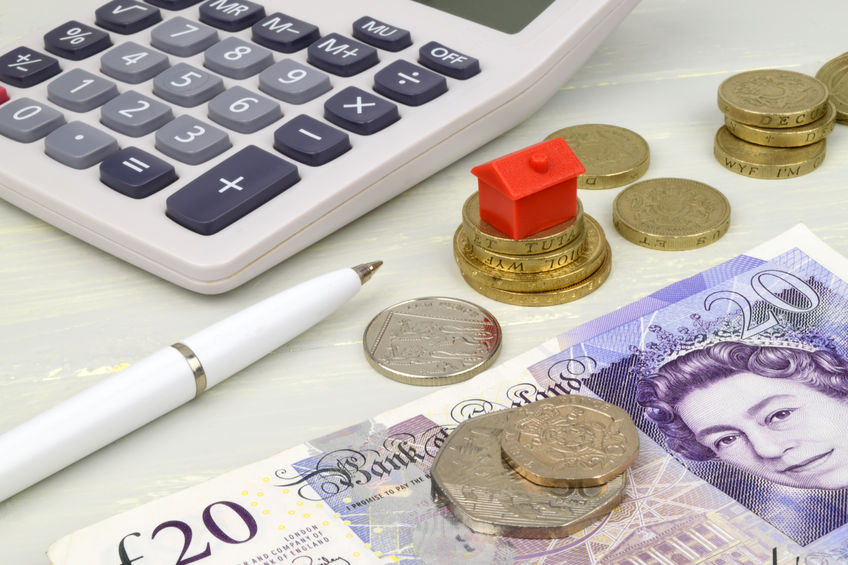 What Now Post-BREXIT for the UK House and Mortgage Market?
Posted on: 12th September 2016 in Mortgage & Property
What happened to disaster?
Before the BREXIT vote of June 23rd 2016, catastrophe was predicted for the UK housing market. George Osborne said house prices could drop by as much as 18% if Britain voted yes for BREXIT. Respected financial rating agency Fitch said the housing market could take a dive in value as much as 25%. But this didn't happen.
BREXIT – Bringer of Uncertainty
The major impact of the BREXIT vote on the housing market appears to be a short-term slowdown on prices and activity, based purely on the uncertainty it has caused. A survey by the Royal Institute of Chartered Surveyors of June 2016 shows that activity has fallen and that there is an expectation that prices will be depressed for three months. Everybody, from buyers and sellers to major finance houses, is waiting for more signs to show what will happen next. And the result of this is not much activity, which means that not too dramatic is happening to prices — apart from in London, which is to weather a 20% knock in value to luxury properties.
What other factors are at play?
BREXIT's not been the only recent influence on the UK housing market. Two other factors have been in play. The beginning of the year saw the Buy-To-Let (BTL) sector surge as landlords tried to acquire a property before the stamp duty hike of 3% on a second home in April. There's a good argument that house prices would have been depressed at this time of year, BREXIT or no BREXIT, because the April stamp duty hike sucked demand out of the market beforehand and left it empty afterwards. Any effect on prices attributed to BREXIT you could attribute to the psychological impact of the April duty hike. Then August saw the Bank of England reduce the interest rate to 0.25% in a move to counter any recessionary effect BREXIT might have had. The interest rate cut is great news if you're looking to lock in a low-cost mortgage, that's for certain.
Quirk, founder of online estate agents eMoov.co.uk
wrote in August 2016 that, "a cut in interest rates is the antidote for the post-BREXIT worry and will, as a consequence, ensure that the UK economy continues to be underpinned by buoyant property prices."
April 2016 Stamp Duty Hike on Second Homes
A 3% stamp duty surcharge on second homes came into effect in April 2016. In real terms, this means you'd have to put down £10k up front in stamp duty on a £250k house, as opposed to £2.5k. It's a hike to be reckoned with. April's stamp duty resulted in a peak of property activity beforehand as prospective landlords tried to seal a deal without paying the new duty. BTL June figures from the Bank of England showed that the £13.5bn total of BTL loans between January and March was up a whopping 75% on the same period the year before. Then in April, came the crash: BTL loans fell by 85% on March's figure to only £600m. So what's next for BTL?
Director General of the Council for Mortgage Lenders
, Paul Smee, says, "We expect the market to take several months to return to its previous levels after the lending surge."
August 2016 Bank of England Interest Rate Cut to 0.25%
On August 4
th
Mark Carney of the Bank of England announced the first movement in interest rates in seven years to a new record low of 0.25%. The cut was part of a wider package to keep the economy going post-BREXIT,including a "Term Funding Scheme (TFS)" to ensure that banks could afford to pass the cuts onto borrowers. The Monetary Policy Committee say "the cut in Bank Rates will lower borrowing costs for households and businesses" and the impact is likely to be enduringly positive in the mortgage sector, keeping mortgages cheap.
What's the post-BREXIT picture for house prices?
Short-term
BREXIT has caused a slowdown in the property market, both in prices and in activity. House prices actually fell by 1% nationwide during July, according to The Halifax. And The RICS UK Residential Market Survey for June 2016 showed that buyer enquiries had fallen for three consecutive months, showing the lowest reading since 2008. This survey is run by the Royal Institute of Chartered Surveyors, and thus has access to an up-to-the-minute, ground-level feel for the market.
UK House Market – Why so Resilient?
Certainly, activity has slowed, and there is caution in the air. But nothing dramatic is happening. There is a feeling that the property market is resilient. The
Head of Research of Property Partner, Mark Weedon, suggests in the Express
that there is a "stickiness" to residential properties which means that people don't sell unless they really feel pushed: "unlike other asset classes, far fewer people are willing to sell residential property in uncertain times, which in turn further reduces supply and eventually provides upwards pressure on prices." This means that, in uncertain times, the property market doesn't disappear altogether just because people are too uncertain to buy. The lack of properties on the market, because of the "stickiness" effect, keeps demand and prices high. But London has seen money knocked off the top of the property sector, which was expected with luxury investment purchase so sensitive to confidence. The commercial property sector in London has bounced back quickly post-BREXIT, with the amount of office space taken in July up by 24% on June, according to a survey by commercial property company CBRE.
Longer-Term Prospects for House Prices
Over the next year, sales expectations have turned negative for the first time in four years from respondents to the influential RICS UK Residential Market Survey. There are 12% more surveyors expecting prices to fall this year, than surveyors expecting prices to rise. But, post-BREXIT, "prices are still expected to rise, albeit a little less than previously anticipated, with a cumulative increase of 14% projected for the next five years." (Simon Rubinsohn, Chief Economist, RICS) Annual house price inflation currently stands at 8.4% according to The Halifax, or 5.2% according to Nationwide.
What's the post-BREXIT picture for UK mortgages?
Currently
The big news is the Bank of England's cut to the base interest rate in August from 05% to 0.25%. That's going to work out at a saving of £15 a month on an average UK mortgage of £114,000, according to the Council for Mortgage Lenders.
Short-term
It's a good time to get a fixed-rate mortgage, with rates quoted as low as 2.39% for a ten-year deal with a decent deposit down. If you're on a fixed-rate mortgage, why not have a look around and see if it would be enduring any exit fees and swapping to a new deal?
Long-term
There's nothing on the horizon to suggest that the Bank of England will suddenly start raising the base interest rate, which is the major factor in how expensive mortgages are. If anything, pressure remains post-BREXIT to keep interest rates low to encourage people to borrow and spend and keep the economy going.
BREXIT – not a very dramatic EXIT
The BREXIT impact is on the way out. And, rounding up, we could say with fairness that BREXIT hasn't been a disaster for either house prices or the mortgage sector. Surely the worst is over now? If anything huge were going to happen, it would have done so by now, right? It certainly appears that the BREXIT decision turns out to have had more of a glancing impact on the UK property sector rather than a major structural effect. But we still don't know for certain. A big story is that London voted overwhelmingly against BREXIT and ironically now its property sector has been the major short-term British casualty, with 20% reductions in high-end property values. On the national level, you could argue that activity in the housing market would be down anyway after the surge in property deals before the 3% hike in stamp duty of April 2016. Many consumers wanting to buy in 2016 would sensibly have tried to have done so before having to pay the extra fee, leaving the market less busy for the rest of the year. So house prices were expected to be down, BREXIT or no BREXIT. You could go further argue that it's surprising that BREXIT didn't trigger a real collapse in house prices rather than the dent which it has caused . The market is (so the argument goes) over-valued as it stands. Houses are simply too expensive in relation to normal incomes. Ratings agency Fitch says, "UK house prices are currently up to 25% above 'sustainable' levels in relation to disposable income." The uncertainty of BREXIT could have stirred up a much-deeper problem of over-valuation and lead to a "correction" in pricing, but the market has shown resilience. House prices are expected to carry on rising by 14% over the next five years, and the cut in base rate to 0.25% will keep mortgages cheap in the foreseeable future. So BREXIT vote? It's time to make your exit. Of course, if and when BREXIT actually happens, all Hell might break loose in the UK housing market. But as far as the impact of the vote goes, we're getting through it.