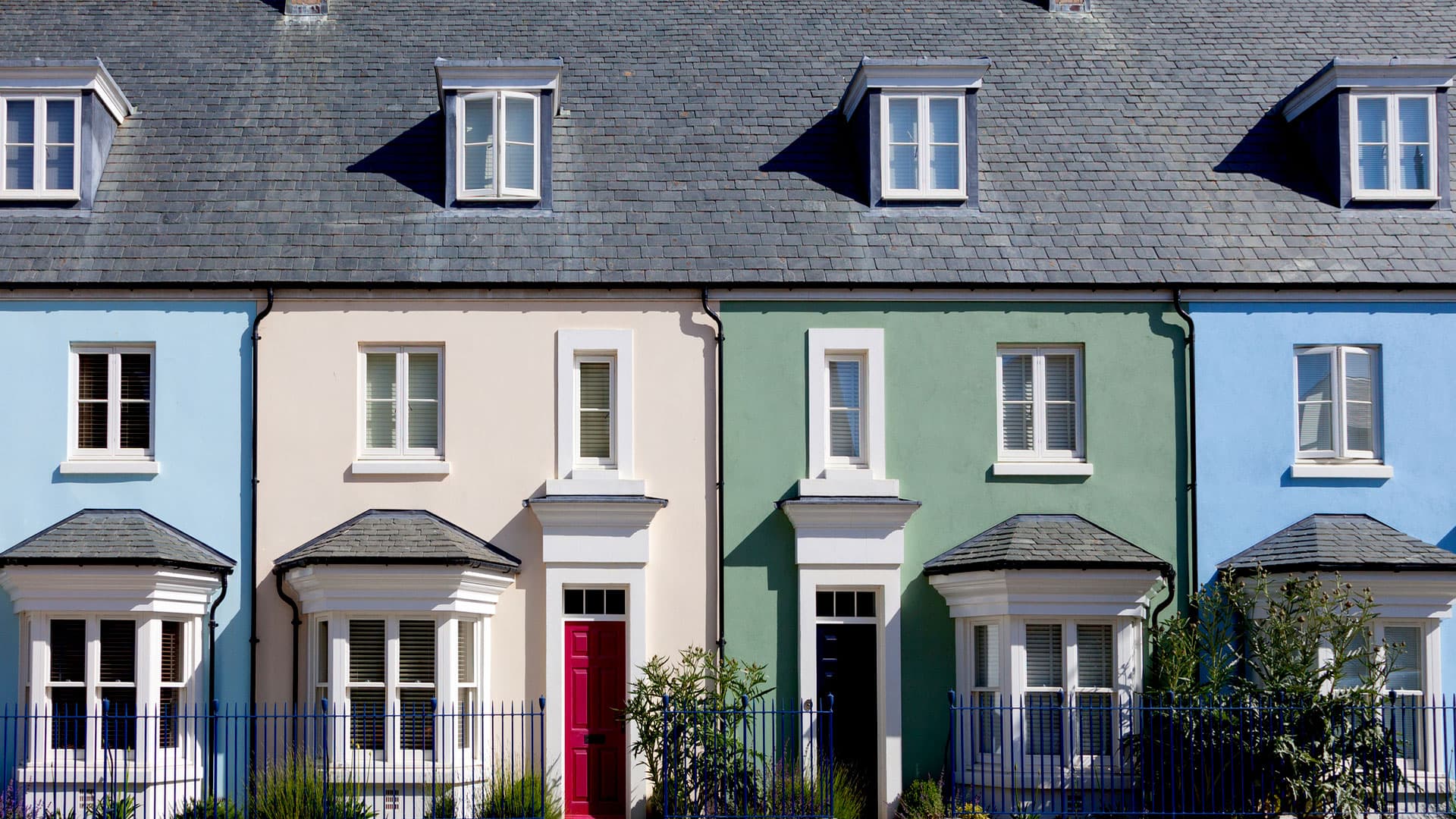 How to get a UK mortgage from overseas
Posted on: 25th May 2021 in Mortgage & Property
Securing a UK mortgage from overseas can be tricky. There are a lot more considerations and obstacles to overcome for non-UK residents.
Still, there are several reasons why owning a UK property is a top priority for expats. You may be looking for a place to call your own when you return to the UK, or maybe you are looking at property as an investment.
In this article, we take a look at how to get a UK mortgage from overseas and things to consider.
Can I get a UK mortgage if I live abroad?
The short answer is yes. However, the reality is a little more complicated.
Borrowing from a UK lender, which would be the most common method if you lived in the UK, is not as straightforward for expats.
The checks that banks use to assess your eligibility are often not set up to accommodate those looking for a UK mortgage from overseas.
Banks often require information such as your credit score and proof of address. As an expat, you may not be able to provide the information needed to secure a mortgage from a UK lender. Some lenders also look at the currency of your salary.
If you're paid in pounds, this will go in your favour. However, it's not uncommon for expats to receive their salary in a different currency, limiting their borrowing options.
The bottom line is, borrowing from a UK high street lender is possible; it just means you will have to jump through more hoops than UK residents.
Of course, borrowing from a UK bank is only one option. Some lenders and international banks specialise in expat mortgages. Because these lenders specialise in expat mortgages, obtaining one may be more straightforward than borrowing from a high street lender.
Now you know it's possible to get a UK mortgage from overseas next, you need to know what kind of mortgage you need. If you are unsure, speak to a mortgage specialist first.
Type of mortgage
Despite being more challenging to get a UK mortgage from overseas, expats have a range of options. Here, we will focus on the two main types – buy-to-let and residential mortgages.
Let's look at the difference between the two and some things to consider.
Buy-to-let
Buy-to-let mortgages are a popular choice for those looking at property as an investment.
It's no secret that the UK property market is booming right now. Data from the Office for National Statistics show why property is such a sought after asset by investors. 
House prices increased by 10.2% over the year to March 2021 – the highest annual growth since August 2007. Despite a global pandemic, the housing market has gone from strength to strength.
In March 2020, when the first lockdown came into effect, the average house price stood at just over £232,000. Since then, the value has continued to climb and now stands at just over £256,000 at the time of writing.
So, why is this so important when it comes to buy-to-let?
To put it simply, it allows you to get in on the action now and sell later down the line if prices continue to climb as they have. Of course, it also gives you the option to have a place to live should you return to the UK at a later date.
Unlike a residential mortgage, buy-to-let allows you to rent out the property. Rental payments should cover the mortgage cost at the very least and, in most cases, earn you an additional income.
Be aware, these types of mortgages are harder to secure and more complex, even as a UK resident. As a non-UK resident, you need to do your research to make sure you get the best deal.  
Also, buy-to-let mortgages require a much higher deposit than a regular mortgage. The deposit size depends on the lender and can range from 25% – 35%, or even higher in some cases.
Residential mortgages
These are your typical mortgages if you are looking to buy a house to live in for you or your family members.
Unlike buy-to-let mortgages, residential mortgages are subject to regulation by the Financial Conduct Authority (FCA). Being regulated by the FCA is a double-edged sword for expats.
On the one hand, you know the mortgage product is regulated, which safeguards you as a homeowner. However, the issue with FCA regulation means that your options as a non-UK resident are more limited.
Getting a mortgage FCA certified isn't straightforward, which is why not every lender will offer residential mortgages. What this means is, your options are already limited. Add the non-UK resident status into the mix, and the pool of products available is even smaller.
Still, expats can secure a residential mortgage. Speaking to an experienced specialist who has good connections with brokers will help you source the best products.
Expert advice
If you are looking to secure a UK mortgage from overseas, it is not impossible, just a little more challenging.
Finding competitive products is time-consuming on its own. The added paperwork will also eat into your spare time.
Speaking with an expert provides several benefits and can make the process a lot smoother. For one, finding the right mortgage for you will be far more manageable and will give you more options. 
At Holborn, our property experts specialists in the expat market. With our knowledge and long-standing partnerships with brokers, you can be sure that you are getting the best impartial advice.
To find out how we can help you secure a UK mortgage, contact us using the form below.