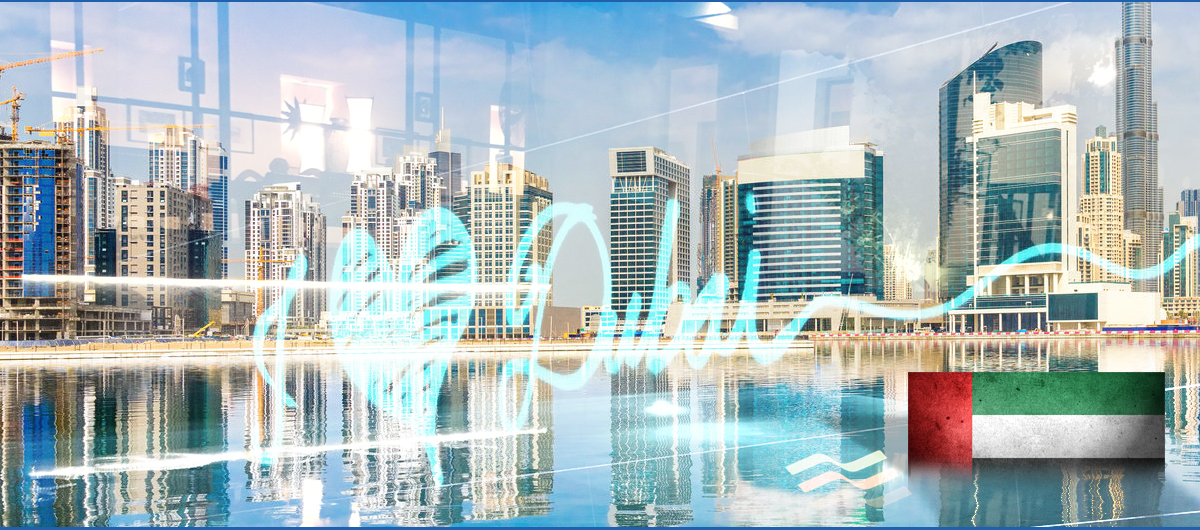 Dubai 2018 Property Market
Posted on: 4th March 2018 in Mortgage & Property
Has the Dubai property sector turned a corner in 2018?
 It can be notoriously difficult to get a firm fix on property predictions, and the Dubai property market in 2018 is no exception. Here are some key factors at play:
2017 – How bad a year was it?
Well, the short answer is: not that bad in reality. Rental prices were down by 12 per cent overall in 2017 in Dubai, but property firm Asteco puts this down to increased supply rather than a slump in the market. In the third quarter UAE Real Estate Report it was noted that "yearly changes were nominal with decreases of 4 per cent on average across all quality bands."  The hardest hit was the luxury end of the market: Dubai Marina and Downtown Dubai suffering a nearly 20 per cent decline, suggesting that investors would be wise to pay attention to the opportunities in different sectors.
Dubai Property 2018 – maturing?
Some take an optimistic view of this "softening", seeing it as a testament instead to the maturing market in Dubai. Investors have been driving the market, and consequently standards in rental properties have increased because of the competition. Matthew Gregory, head of property sales Dubizzle believes that the sales market in Dubai is close to the bottom of its current cycle, furthering the belief that things will pick up in 2018. There was also more good news reported by real estate data portal ReidIn: population growth outstripped new supply in 2017 by two to one and property investments are still yielding good returns, with an average across Dubai of between 6 to 8 per cent.
Affordability in 2018 Dubai Property Market
One of the trends for 2018 will undoubtedly be the need for affordability. This is not a sign of an imminent crash, or an unstoppable downward turn, but rather a realistic appraisal of buyer's and renter's needs, and nearly everybody's tighter budgets. This is also a good time for first-time buyers – as property prices come within reach of those previously priced out of the sales market, and a great time to secure a fixed-rate mortgage ahead of mortgage market changes. We would certainly suggest that investors keep a close eye on the more affordable and lower mid-market segment of the UAE property market, which is looking increasingly appealing as an investment opportunity. Indeed, figures in a recent report by Dubai property experts Dubizzle reveal a 24 per cent increase in sales of smaller properties, perhaps a reflection of the trend in the rental market in general – smaller, more affordable places.
Expo 2020
As we focus ahead to Expo 2020, there is common consensus that the housing market will experience an upsurge. Fears about oversupply and a saturated market (over 120,000 units have been earmarked for completion by 2020) are being offset by the reality of past experience; oversupply rarely materialises. Last year, for example, only 53 per cent of the scheduled 32,000 units were actually completed. Matthew Gregory of Dubizzle confirms this appraisal, stating that "it is unlikely that all of these units will be delivered on time, making it less likely for a disruption in the supply-demand equilibrium in 2018."
Keep your eye on …
Based on last year's performance, there are some areas investors would be wise to pay attention to: Jumeirah Village Circle and Dubai South. Both recorded the highest number of off-plan transactions in 2017, and they continue to represent an appealing prospect to investors looking for growth potential and solid returns in 2018. Also of interest, and looking strong in the market, are Discovery Gardens, International City, Jebel Ali and Dubai Creek Harbour – all good performers in 2017. The property market in the UAE represents an exciting investment opportunity for expats.  As there are no taxes on capital gains, property appreciation, salaries or rental yields in the UAE, and a significant decline in real estate prices over the last 12-18 months, property investment looks set to be a potentially solid component of your investment portfolio as we move towards the 2020s.