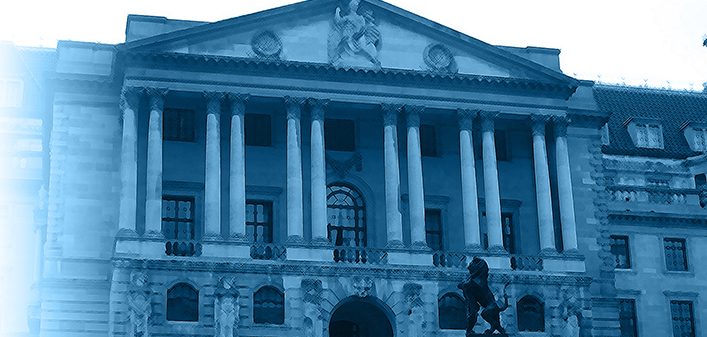 Bank of England to put £££s on UK mortgages?
Posted on: 2nd October 2017 in Mortgage & Property
Talk of a raise in interest rates by the Bank of England should spur UK expats as well as domiciled UK clients to look into their mortgage options back home sooner rather than later.
Speculation has been rife all year that the UK's central bank will raise rates from their record 0.25% low (to which they were adjusted following the Brexit vote last summer, in an attempt to establish some financial stability.)
And last week (commencing 25.09.17) came the strongest indication yet that interest rates WILL rise – with Bank of England Chief Economist Andy Haldane said that a rate rise 'would be a good thing'.
Specifically, Haldane said that the September meeting of the Monetary Policy Committee – the team that discusses and votes on rate changes – found that a "reduction in some degree of monetary stimulus could be warranted" in the next few months. And if anybody knows what's going to happen with UK interest rates, it is Andy Haldane.
So what has happened this year with the Bank of England and interest rates?
 The Bank of England has been in the news this week as it celebrates 20 years of independence. This means it has enjoyed two decades of being able to set interest rates and control the money supply (without influence from politicians; or so the theory goes).
As Chancellor of the Exchequer, Gordon Brown granted the Bank independence back in 1997 – his first milestone act in the first week of Labour's first term in office.
Brown spoke at a conference last month to mark the intervening 20 years and called for an alliance between the Bank of England and the Treasury – the tax and spending hub of government – to together better monitor economic risk. But the Bank of England has also been vocal this summer about the risks posed by banks and their lending policies to consumers' financial health.
In July, the Bank of England launched a warning to banks on how personal loans of all stripes – loans, advances, credit cards – are sold; in the case of widespread consumer default, this "loose-lending" could backfire with catastrophic consequences for the entire national economy.
Essentially the Bank of England wants more capital kept on the balance sheet – which might make banks more picky as to whom they lend a mortgage. Lenders are being told to 'stress-test' their customers more thoroughly, essentially asking "if interest rates rose to X, could you still afford the monthly repayments?"
Mortgage Rates and You
Variable-rate mortgages track the combination of Bank of England's base rate with a rate provided by the lender. They're currently popular with customers offshore because of (currently) rock-bottom rates.
Also on the market are fixed-rate mortgages, which offer a locked-in rate of, say, two or three years – after this period, your rate will revert to your lender's standard variable rate (SVR). The new rules mean banks will now need to test your affordability at three per cent above their SVR. The average SVR in June 2017 was 4.59% – meaning borrowers would have their affordability tested at a theoretical rate of 7.59% (according to Moneyfacts). That's steep.
So, while building that deposit for a house back home may be your chief reason for living in an income tax free place like Dubai, it's the mortgage you take out when you finally take the plunge that counts.
The chance of a rate rise by Christmas, as well as the increasingly-fierce eye turned by the Bank of England on lending, mean that you should start looking at mortgages now – before the Bank of England gets even tougher.