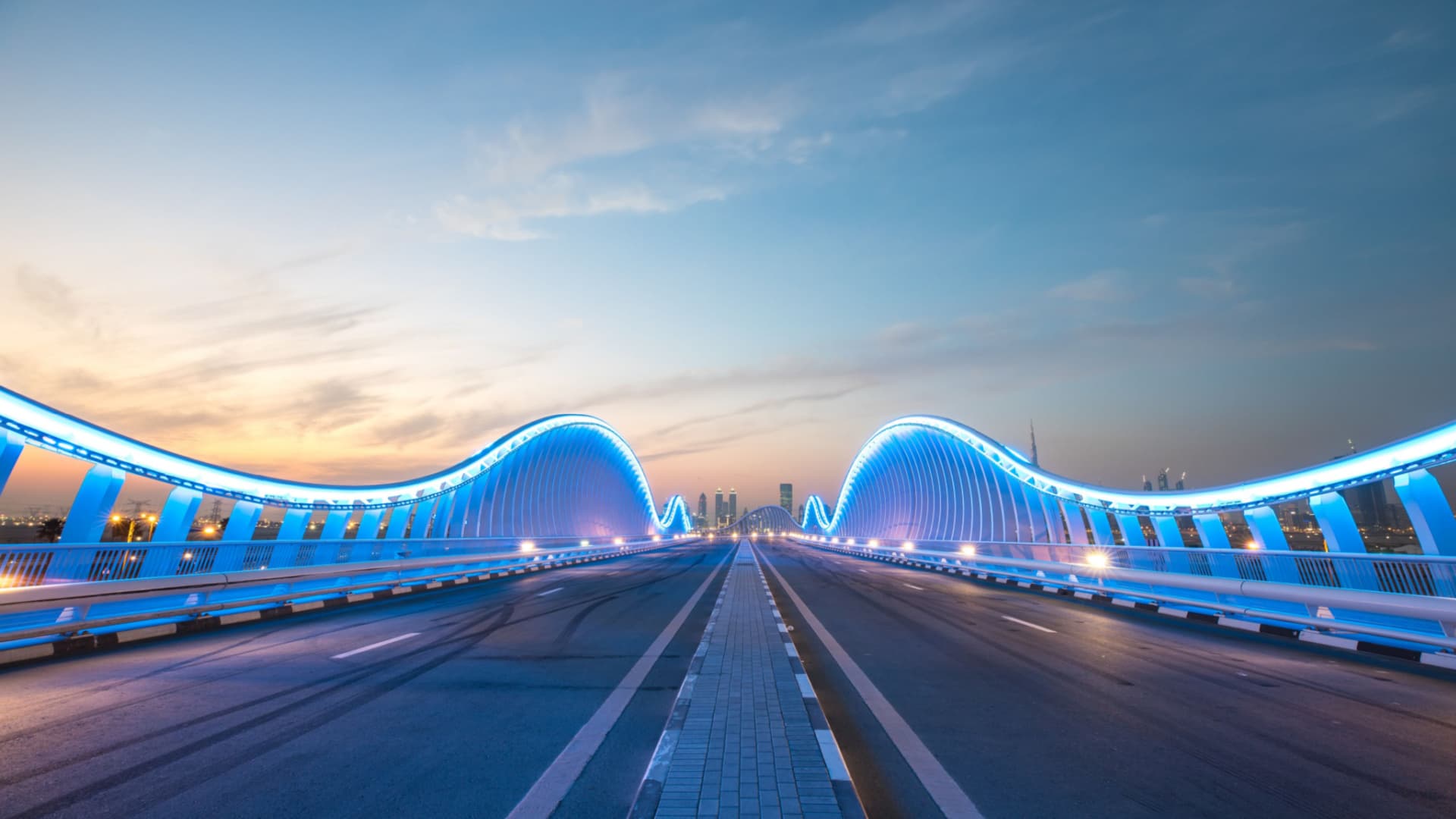 A guide for Australian expats moving to the UAE
Posted on: 6th June 2022 in Investments
The United Arab Emirates is a hotspot for expats from all over the world. 
Thanks to a growing number of direct flights, the UAE has become more accessible for Australian expats, making it a popular destination. With so much on offer, it's easy to see why.
The region offers a high quality of life, a favourable tax system and a chance to experience a culture completely different from back home.
There is no question the expat lifestyle is a rewarding experience. However, moving to a foreign country is not something to rush into, and there is a lot to consider.
In this article, we look at what prospective Australian expats need to know before moving to the UAE.
Living and working in the UAE
If you are an Australian citizen, you don't need to complete a pre-entry visa application. You will be granted a free 30-day visit visa on arrival in the UAE.
Short-stay visas are a great option for those who want to get a feel for the UAE before committing to moving there full time. It also gives you the chance to explore the job market. If you intend to live and work in the country, you will need a long-term visa.
Those looking to work in the UAE will need a work permit, often referred to as a labor (sic) card. Before you can apply for a work permit, you will need the following:
An entry employment visa

A residency visa

An Emirates ID card
Your employer will usually help you arrange everything needed for your work permit.
Be aware that from September 2022, the way the visa system works in the UAE is changing, following a massive overhaul by the government. The changes will affect everything from residency visas to the standard tourist visa.
The visa requirements will also be updated to make the system more accessible and attract more skilled workers to the region.
Our article on the UAE visa changes in 2022 has more information.
Tax tips for Australian expats
The UAE's favourable tax system is one of the biggest draws for foreign workers. There is no income tax, meaning you keep 100% of your monthly salary.
Although your salary in the UAE may be tax-free, taxes are levied by the government. For example, a 10% tax is applied to food and alcohol at restaurants. You also pay an annual 0.5% tax every time you use a toll road.
If you want to consume alcohol at home, you will pay a 30% tax on the items you buy. Be aware that you require a license by law to purchase and sell alcohol in the UAE. Breaking this law could result in your visa being revoked.
There are also potential taxes back home to consider.
If you are an Australian expat who earns an income back home, you could be liable for tax. This often applies to regular income sources such as rental revenue or income earned from investments.
For those considered non-residents for tax purposes in Australia, you will need to complete a tax return with the Australian Taxation Office. 
Tax rates of 35.5% apply to the first 120,000 AUD, according to KPMG. For residents and non-residents, the maximum tax rate is 45% on income over 180,000 AUD.
Tax residency and international tax laws are complex topics. If you are unsure, speak to an expert who specialises in those areas to ensure you are as tax-efficient as possible.
Finding a place to live in the UAE
Finding a place to live is vital, but be prepared as rent is one of the biggest expenses for expats residing in the UAE.
A one-year rental contract is common in the UAE, and most require a three-month security deposit. Landlords often ask for 12 pre-dated cheques upfront, one for each month of your contract.
The average rent for studio apartments in the UAE ranges between 30,000 and 50,000 AED (£7,000 and £11,000) per year. Of course, prices can fluctuate from area to area.
The two most expensive places for rent in the UAE are Dubai and Abu Dhabi. According to Numbeo, a global database for living costs, a one-bedroom apartment in Dubai's city centre costs around 5,700 AED (2,180 A$) per month. In Abu Dhabi, the same property will set you back roughly 9,100 AED (3,400 A$) each month.
Rental costs are one of the biggest outgoings for expats. However, they may not come as too big a shock, depending on where you come from in Australia.
Sydney is one of Australia's most expensive places to live in terms of rent. The city is more expensive than Dubai but cheaper than Abu Dhabi. The graphic below shows how rental costs compare between the three locations.

You can find cheaper accommodation outside of these two cities. Areas such as Sharjah and Fujairah will typically offer less expensive options.
Be aware that all rental contracts in the UAE need to be registered in the Ejari system.
Australian communities in the UAE
Expats from all over the world move to the UAE to live and work. Living there will give you the chance to experience other cultures. However, there is also a growing Australian expat community in the UAE. 
With over 25,000 expats, the region is home to the ninth-largest overseas Australian community globally. With the use of modern technology, meeting your fellow Australians is simple.
Websites such as Expatica and Expat.com allow you to connect with other expats. You will also find various groups on social media platforms to help you meet new people. So, you will have plenty of people to celebrate Australia Day with at one of the many bars in Dubai that offer drink and food packages.
How we can help
For those willing to take the 6,000-mile leap, the UAE provides the perfect place to experience the expat lifestyle.
The cost of living may put some off Australian expats, but the higher salaries balance things out. In fact, most expats find themselves better off financially than they did in their home country. 
Although it can be easy to get caught up with all of the fun new experiences, expats need to think about the future. And for that, the right strategy and expert advice can go a long way.
Whether it's investing in the stock market, property investments, or planning for retirement, Holborn can help.
With a global presence, Holborn Assets specialises in the expat market. For over 20 years, we have successfully worked with clients to build a better financial 
With award-winning customer service and a team of leading financial experts, you can be sure that you are in safe hands.
Contact us using the form below to find out how we can help you.