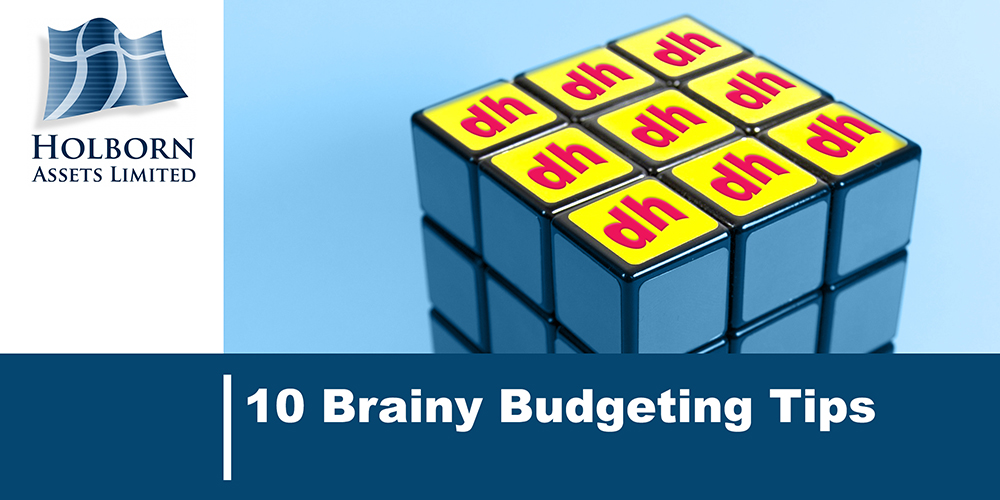 10 Brainy Budgeting Tips
Posted on: 16th September 2017 in Financial Planning
Budgeting for personal finance as an expat is tough when you live in dynamic Dubai, boasting the biggest shopping malls in the world and alluring away-break options to four continents. As UAE expats, we can be hell-bent on burning through cash:
According to a January 2017 DIFC survey of Dubai residents, nearly half of us blew more than AED5000 on Christmas 2016. And, given the choice again, we would still blow it! When respondents were asked how they would have spent their Christmas outlay differently, "a family holiday topped the charts at 58%, far outweighing options such as household bills or protecting their assets for the future."
Well, live a little – why not? But there's no need not to be sensible either. So it's good news 56% of Dubai denizens are planning to set up a saving accounts this year. Just make sure you use it! Below Holborn Assets reviews ten ways to budge your budgeting block and get saving:
Budgeting Tip 1: What's the one thing about budgeting I need to know?
Budgeting is about baby steps. Making records and making firm plans – it looks very intimidating to begin with, but becomes easier very quickly. The key is trusting that, after just a few budgeting moves in the right direction, exciting financial possibilities will become clear that you can't see right now. So get started!  
Budgeting Tip 2: Don't take forever on budgeting
A lot of our clients say they don't have time to budget. It doesn't need to take more than ten minutes a day – and it's probably more cost-effective per minute than anything else you do, including the day job!  
Budgeting Tip 4: Remember that budgeting means more through less
Worried that you're going to miss out on high-ticket items if you go on a budgeting blitz? Think again. The whole point of budgeting is that it gives you more control over your spending, not less; with a proper plan in place for just a few months, you will be placed to treat yourself. Go for it!  
Budgeting Tip 5: Get your partner involved …
Really? Yes, really. You don't have to enlist your beloved to police your own budgeting habits – but you can both benefit (without too much risk of a showdown) by joining forces to save each month in an agreed, specific area. Expand your co-operation if it goes well!  
Budgeting Tip 6: … But don't worry about the rest of them!
Forget about what other people might think about your budgeting. You're not being stingy – you're being sensible. And remember that other people have their own worries.  
Budgeting Tip 7: Rely on a reserve
Make sure you have a small cash reserve available for small emergencies. If you can keep this reserve intact, it will give you great peace of mind. Match this minor fall-back position too with a major emergency fund as part of your wider savings strategy.  
Budgeting Tip 8: Don't forget about your records …
Does it matter how accurate your records are? Yes. You need to record your transactions properly for last month so you can make accurate forecasts for the month coming up.
Budgeting Tip 9: …  But remember that records are useless on their own
Your budget needs to look into the future – as well as record your progress from the past. Be sure you match meticulous record-keeping with an honest cost projection for the month ahead.  
Budgeting Tip 10: Keep it simple
Resist the temptation to have too many spending categories in your budget. Stick with the big areas – like housing/groceries/car/bills – for the first few months, then drill down to more detail when you're more comfortable.  
Verdict
Once you get started, your battle with budgeting is half-won. It's all about getting momentum – so give yourself a headstart and maximise your efforts by talking to a financial advisor about how you can tie in your personal budgeting with your bigger financial picture.