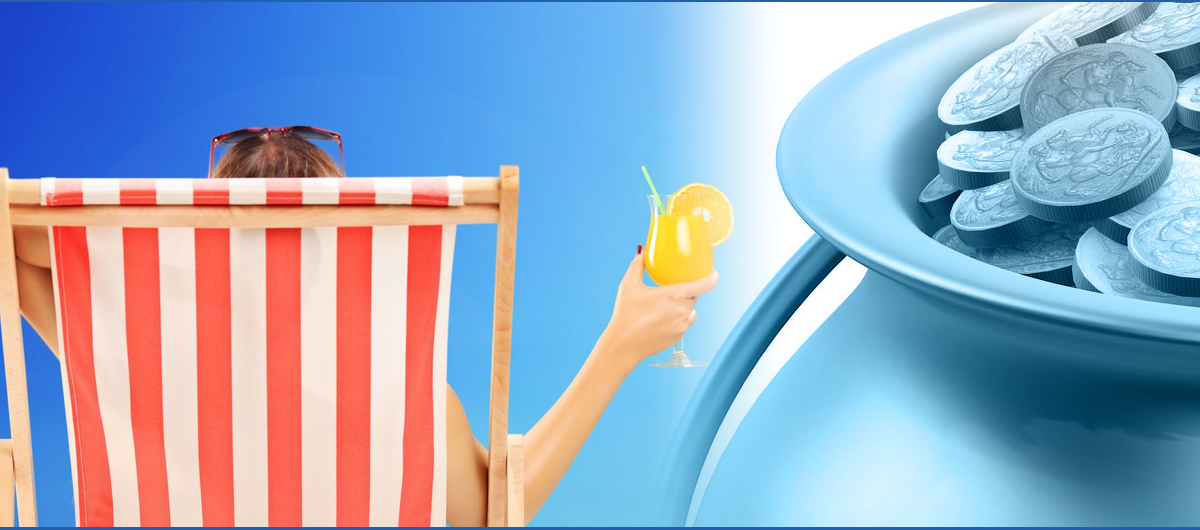 Forbes 2018 Billionaire's List
Posted on: 7th March 2018 in Finance
There's a record 2,208 billionaires on the planet, according to the annual Forbes World's Billionaire's List published yesterday. And "the gap between the really rich and the merely rich continues to widen," say prestigious analysts Forbes. "An estimated net worth of $1 billion per person is needed to make the cut." Say Forbes of their 32
nd
snapshot of the world's richest, in which they conclude that all 2,208 current billionaires are worth a total $9.1 trillion (that's $9,100,000,000,000) – up 18% on last year's figure. Only one billionaire in the top 10 saw their wealth drop since 2017 – and that's Amancio Ortega of fashion label Zara in sixth place, whose wealth fell to £70bn. The richest person on earth is Amazon founder Jeff Bezos with $112bn (that's $112,000,000,000) whose fortune was boosted by $39.2bn over 2017 thanks to shares in Amazon rising by 59%. This was "the biggest one year gain since Forbes started tracking billionaires in 1987." (Forbes.com) Bill Gates, with $90bn, was pipped into second place for only the sixth time since 1995. Warren Buffet ($84bn) retained his third position on the Forbes List, followed by richest person in Europe industrialist Bernard Arnault ($72bn) in fourth position and Facebook mogul Mark Zuckerberg ($71m) in fifth position. By country, the United States hosts the most billionaires (with 585) followed by China (with 373). The Forbes List welcomed this year approx. 10% newcomers, with 259 new entrants out of a total of 2,208 billionaires. Press attention this week has focussed on US President Donald Trump's fall of over 200 places in the Forbes ratings, with his fortune diving by $400m since March 2017 to $3.1bn. Forbes have done a special breakdown of Trump's wealth
here
, whilst
the BBC says
that the drop was down to "a fall in the value of central New York property values and falling revenues at his golf courses."
What about billionaires in the UAE?
Only seven billionaires on the Forbes Billionaires List hail from the UAE:
296th: Abdulla Al Ghurair, $5.9bn (source: diversified)
456th: Majid Al Futtaim, $4.6bn (real estate, retail)
527th: Hussain Sajwani, $4.1bn (real estate)
703rd: Abdulla Al Futtaim, $3.3bn (auto dealers, investments)
887th: Saeed Al Qebaisi, $2.7bn (hospitals, investments)
1,284th: Saif Al Ghurair, $1.9bn (diversified)
1,561: Khalifa Al Muhairi, $1.5bn (hospitals, investments)
(this selection compiled by thenational.ae)
What about billionaires in the UK?
There are 53 billionaires in the UK, down from 54 last year. The most wealthy listed billionaire is not an individual but the Hinduja family, worth $19.5bn.
Is the Forbes list foolproof?
"We don't pretend to know each billionaire's private balance sheet," say Forbes. "We value a variety of assets, including private companies, real estate, art, yachts and more … when documentation isn't supplied or available, we discount fortunes." Forbes also stress that wealth changes fast depending on stock market values and exchange rates – "some people will become richer or poorer within weeks – even days – of publication." (Forbes.com)
How do I become a billionaire?
This sounds like a ridiculous question – until you consider that many billionaires started out by posing this very question! Holborn hasn't got the answers to this one – but maybe
these top 5 investment books do?
And there's certainly plenty of
risky ways of trying to get rich quick
!
Check out the full Forbes Billionaires List.
Review Forbes' daily update on billionaire net worths.