Life Insurance
Life insurance is a simple way to protect your loved ones from financial hardship
Get started
What is life insurance and how does it work?
Life insurance is an agreement between you and an insurer – you agree to pay a set monthly cost, known as a premium, and they agree to pay out a set amount in the case of your death during the policy term. The provides you with peace of mind knowing that you have sufficient financial protection. It's as simple as that.
One of the main questions we're asked when it comes to insurance is whether life insurance is worth it? Life insurance should be a part of your financial plan. Purchasing a life insurance policy may be one of the most important decisions you'll ever make in your financial life. However, it's a decision that most of us will put off until something happens that hits close to home. That's really not too surprising. We all have a built-in avoidance so we don't think about death, but that kind of procrastination can be devastating for a family if action has not been taken.
There are three basic questions to be asked and answered in the right sequence:
Do I need life insurance?
How much life insurance do I need?
What kind of life insurance should I buy?
Do I need life insurance?
If you have any dependents who rely on you financially, then you need life insurance. An unexpected life-changing event such as death could be followed by severe financial stress for the ones left behind. When you die, your loved ones, partner or children will need funds derived from your life insurance. Sometimes we might be inclined to say that it'll be okay and maybe that's true. However, it's important to remember that we don't get a chance to change our minds. There is a wide range of life insurance products, so there is no excuse to neglect to offer a secure future for your loved ones.
How much life insurance should I have?
Some financial planning experts recommend a rule of thumb that runs anywhere from five to twenty times your annual income. Obviously, that kind of spread isn't very helpful. So, how do you determine how much you need in life insurance coverage? The best way to figure out what you need is to work with financial professionals. Financial professionals can conduct what is called a financial needs analysis.
Here's how it works: you start by gathering all of your personal financial information and estimating what your family members would need. To calculate the figure you'll need to think through three types of expenses. First, your immediate expenses such as money for your funeral, uncovered medical costs, taxes and outstanding debts that need to be paid when you die.
Second are ongoing expenses – money for your family to live on for a specific period of time. Among them could be everyday living expenses like food, clothing, transportation and mortgage or rent payments.
Finally, life insurance proceeds could be used to fund future expenses, such as money for college/university or a retirement savings plan for your partner.
After you've figured out your family's needs, you'll then want to tally up all of the resources that your surviving family members can draw upon to support themselves. This would include things like savings you have accumulated, your spouse's income or similar funds, and any life insurance you already own. The difference between your family's needs and the resources in place to meet those needs determines your need for additional life insurance and determines how much you could of your monthly income to spend on your life insurance premium.
What are the benefits of life insurance?
If you have a family, own a home with mortgage or rent payments and don't want to leave your family stuck with the bills in the case of an unfortunate event, the benefit of having life insurance is that you'll have peace of mind knowing that your financial obligations are all taken care of.
How many types of life insurance are there?
There are many types of life insurance that suit different needs and requirements. Let's take a look at some of these to determine which is right for your situation. Firstly, how long will you need the insurance? Secondly, how much money do you have in your budget to pay for life insurance? The insurance duration will help you decide if you want term insurance or whole of life insurance, depending of course on your financial position.
What is a term insurance plan?
A term insurance plan lasts for a specified period of time, for example, five, twenty or forty years. If you need funds to pay off a 20-year mortgage, a 20-year term insurance policy would probably be the answer for you. Or if you're concerned about providing funds to take care of your old parents, a 5 or 10-year term insurance might do the job. Term insurance is generally cheaper when you are younger, because life insurance favours those who are younger and healthier.
What is level term life insurance?
Level term life insurance is a plan where the amount of money that gets paid out remains the same for the entirety of the term. So for example, you may want £500,000 if you pass away during a 30 year period. The amount of money that gets paid out would always be £500,000 (however, this often doesn't account for inflation). This also means your insurance premiums would stay at the same price. If you did want your payout amount to include things like inflation, there is usually an option provided by the insurer to increase your payments each year to account for this.
What is decreasing term life insurance?
Decreasing term life insurance is a plan where the amount of money that gets paid out goes down over the duration of the policy. Decreasing term plans are usually used to cover a mortgage – as the outstanding amount owed on your mortgage decreases over time, your payout amount will also decrease in line with this. This plan is perfect for those who just want to make sure that the mortgage will be paid off so that their family aren't stuck in a precarious financial situation.
What is whole of life insurance?
Whole of life insurance is a policy that does what it says on the tin. The policy doesn't expire, and there is a guaranteed payout. Whole of life insurance is generally more expensive than term policies because the payout is guaranteed. A whole of life policy is perfect for those who want some money for their family when they pass away. One thing to be mindful of is that because a payout is certain, this usually means the amount you are insured for is significantly less than you could have from a term policy. Whole of life insurance is also often called life assurance, because of the guaranteed assurance you'll have that money will be paid out when you pass away.
What is over 50s life insurance?
Over 50s life insurance provides policies for people over the age of 50. These are popular because they are often described as non-medical life insurance policies. As we age, it's a guarantee that our health will deteriorate; heart issues cancer, kidney problems… they all catch up with us eventually. An over 50 life insurance policy negates these issues because it disregards your medical history. This does mean that the monthly premium payments are more expensive because the payout is guaranteed.
Life insurance fills the financial gap that exists between your financial needs, your financial realities and your retirement plans, so it's important to factor in life insurance when creating your financial plan.
How long do you pay life insurance?
You'll pay for your life insurance for the policy term – if you have a level term policy, this will be after the length of time you have already agreed with the insurer. With a whole of life policy or over 50s non-medical cover, you'll continue paying premiums until you're in the nineties – some insurers then stop you paying for your cover and you are then guaranteed a small amount to cover funeral costs, etc. It's always worth checking this with the insurer because this is not offered on all policies.
What happens at the end of term life insurance?
At the end of a term life insurance policy, your payments will stop and your cover will also stop. If you want to continue being covered, you'll need to take out a new policy.
Does life insurance cover for life?
Life insurance will cover you for life if you choose a whole of life policy, however be mindful that because this is a guaranteed payout that the premiums will cost you more each month compared to a term policy.
Expat life insurance in the UAE
Holborn Assets has specialists based in Dubai and Saudi Arabia who can help you find life insurance for expats. As an expat, your needs and requirements may differ from the more traditional methods of life insurance, so our advisers can work with you to find a suitable plan to provide you with peace of mind.
Find life insurance with Holborn
As our financial lives rarely go smoothly, being prepared for an unfortunate eventuality is a must. There are many life insurance solutions to match every budget and ensure the financial safety of your family. It's not only older adults that should be taking out life insurance. New parents should consider taking out life insurance for themselves. Some parents purchase life insurance for their children, thus helping them build a better financial future.
Achieving your financial goals leads to a worry-free life. Holborn hires only the most experienced and fully qualified advisers in the market. If you don't feel that you have the necessary knowledge to judge which financial solutions are the best for you, our advisers are ready to suggest many financial options to mitigate the risks and minimise uncertainties in life.
Life Insurance Calculator
Calculate how much cover your family would need if the worst should happen
Your calculated cover is:
Based on the information you have provided, this is your estimated life cover. This value includes cover for your salary over years.
This is an estimation of the value of life insurance you may need, based on the information you have provided. This is not a quote and should not be considered financial advice.
You may also be interested in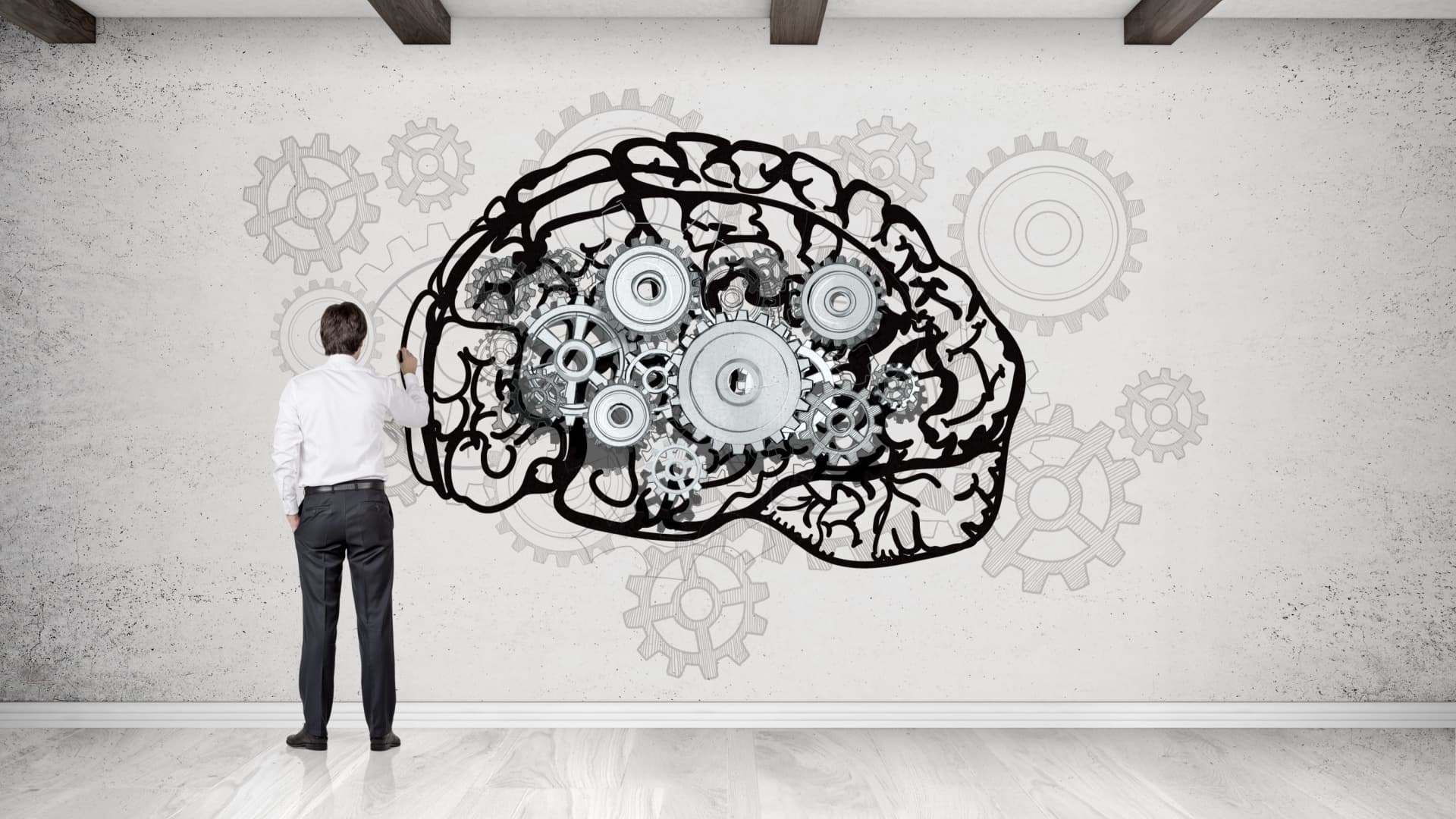 Behavioural finance theory suggests we make decisions based on emotions rather than logic. Understanding it could help you make better investment decisions
Read more