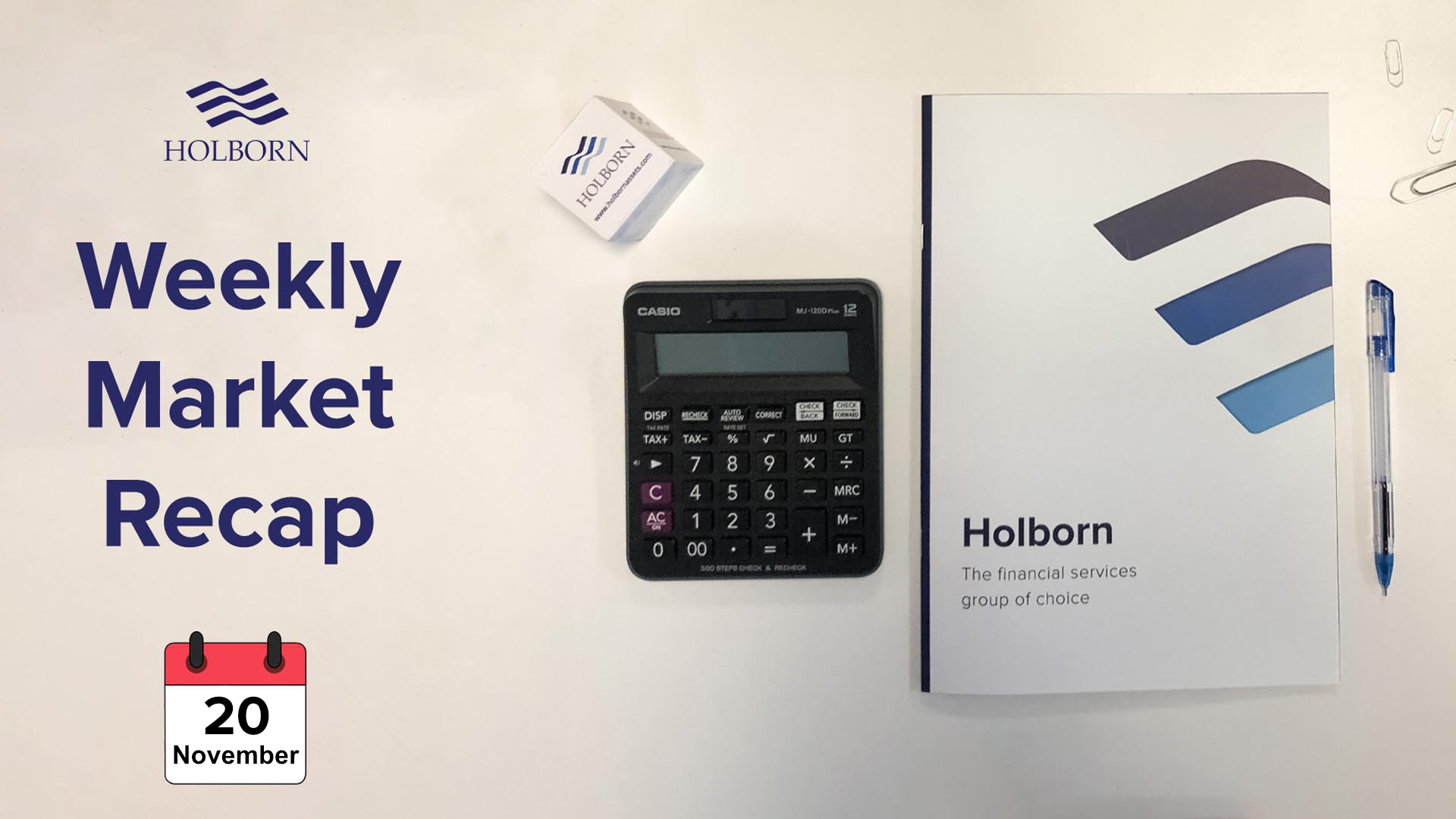 Holborn Market Recap 16-20 November 2020
Posted on: 20th November 2020 in News
Good day, this is Holborn's weekly market recap. Let's take a look at this week's news in finance.
Monday November 16th

News in finance: On Monday, the Chinese National Bureau of Statistics announced that retail sales increased by 4.3%, on a year-to-year basis, in October. This has been the largest increase recorded since December 2019.
Tuesday November 17th

News in finance: On Tuesday, the US Census Bureau published a survey which showed that retail sales rose in October (+0.3% MoM) at their slowest pace since the spring. Economists noted that this is another sign that the economic recovery loses steam as the country suffers from the second "wave" of increased coronavirus cases.
Wednesday November 18th

News in finance: In the UK, the Office for National Statistics (ONS) announced that the country's Consumer Price Index (CPI) inflation stood at 0.7% in October, on an annualised basis. Inflation rose by more than expected in October, fuelled by the rising price of clothing and second-hand cars.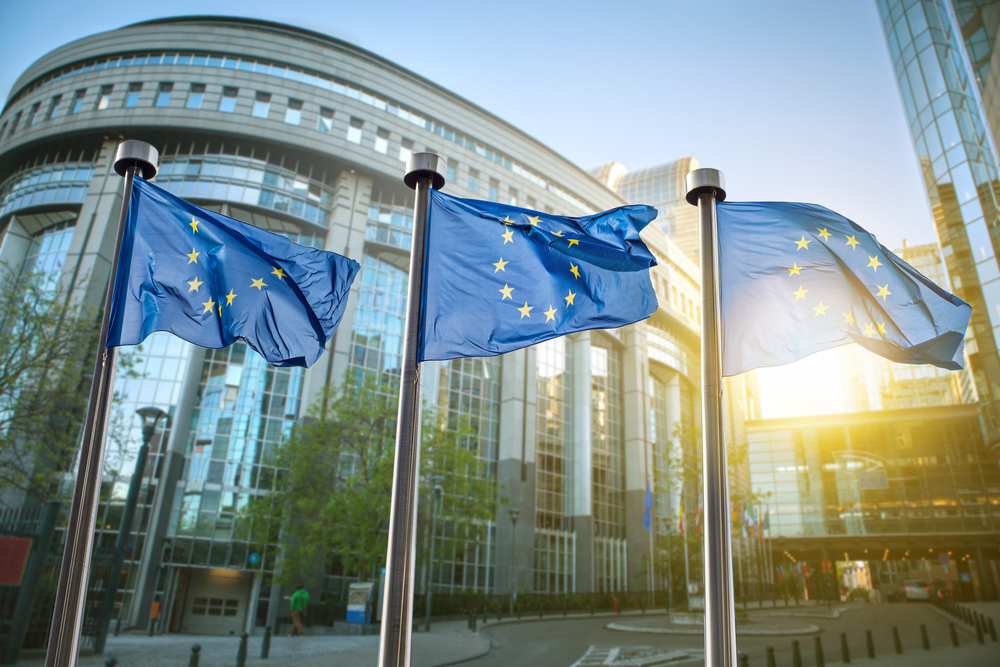 In eurozone's financial updates, Eurostat published a survey which showed that CPI inflation remained in negative territory (-0.3% YoY) in October. October has been the third consecutive month that the inflation rate is negative. The European Central Bank's (ECB) head Christine Lagarde has noted that demand weakness and economic slack weigh on euro area inflation.

The Bank of Canada (BoC) reported that Canada's inflation rate in October came in at 1%, on an annualised basis. The figure was larger than expected by economists who noted that the inflation rise was almost entirely driven by food prices.
Thursday November 19th

News in finance: The Australian Bureau of Statistics (ABS) released data which showed that the country's unemployment rate stood at 7% in October. Economists surveyed by Reuters had expected the unemployment rate to rise to 7.2%.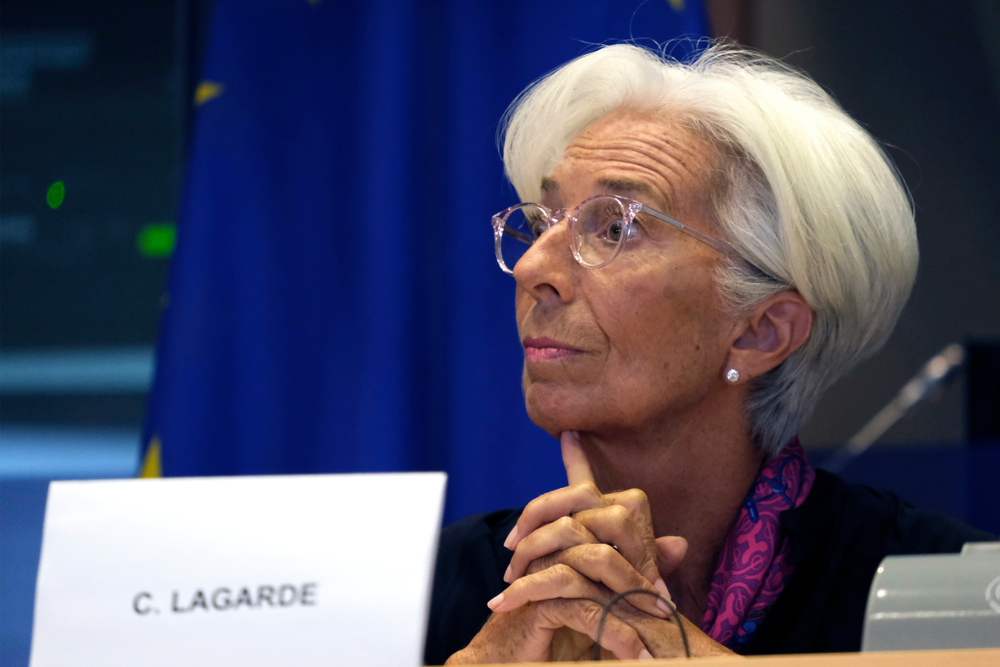 In eurozone's financial updates, Christine Lagarde promised a forceful monetary stimulus package in December and urged governments to make pandemic relief available "without delay."
Friday November 20th

News in finance: The People's Bank of China (PBoC) announced that it would keep its benchmark interest rate unchanged at 3.85% in line with analysts' expectations. November has been the seventh month in a row that the PBoC doesn't change its policy rate.

In the UK, the ONS announced that retail sales surged by 5.8% on an annualised basis in October. The figure was much better than anticipated by economists. Analysts at ONS said that "feedback from shops suggested some consumers may have brought forward their Christmas shopping, ahead of potential further restrictions. Online stores also saw strong sales, boosted by widespread offers."
We hope you enjoyed the weekly market recap. From all of us at Holborn Assets have a lovely weekend!